Today people have started looking for methods to invest to save money, and real estate has consistently been one of their top picks. The outcome has been one of the biggest booms in the history of the real estate sector. Fortunately, estate brokers are no longer traveling alone. They have excellent real estate CRM software at their disposal.   
There are several things to consider when choosing a CRM for your business. This includes the functions your business requires, the cost, and whether it has all the features. Online database management is a feature of CRM (Customer Relationship Management), which enables database maintenance.
CRM has the advantage of allowing you to manage your contacts and save time by automating updates. With so many options available in the market, one must take the time to research and evaluate leading systems. This helps you decide which ones are best for any line of work.   
A real estate agent needs to manage the multiple activities essential to sell, buy, and lease properties. All this needs to be done while keeping an eye on finances. In addition to these fundamental duties, it is critical to create leads and consider the unique needs of each client.
A CRM for real estate is made to run your real estate business smoothly and let you quickly generate more leads. The best CRM enables agents to communicate with clients more effectively and efficiently.   
This article will discuss the top CRM for real estate agents, which can boost their output and sales while giving the industry excellent visibility. Let us start now, and we will also emphasize the value of CRM in real estate.   
What is a CRM System for Real Estate?  
Real estate agents require a solution to handle a variety of tasks. This may include managing leads and transactions, keeping track of listings, automating marketing tasks, and much more. Real estate CRM is essential for real estate organizations because of this. Real estate agents can compile all sales-related data in one location with the help of real estate CRM. Contact information, listings, transaction deadlines, and contact information are all included in this information.   
Using a CRM, real estate agents can automate repetitive parts of their workflow, allowing them to focus on more important tasks.
The data from business leads, prospects, or current clients are organized by real estate CRM software. This also helps in managing marketing efforts made through email, phone, internet advertising, and social media.    
You can pull in clients, streamline processes, and timely finalize deals with the help of an effective real estate CRM. Furthermore, it can help in:   
Monitor the entire workflow
Monitor the progress of your project management workflow. Determine the challenges and possibilities. Your process can be rationalized, and information sorted across channels with the aid of sales automation. With customization options, you may create workflows specific to your company and keep track of all the KPIs that matter to you. 
Improved management of processes
Control every aspect of your business from one location. To boost sales, optimize your sales process. For quick access to detailed information, use property management tools. Create and send bills, manage late fees, and automate rent collection.
Enhance employee productivity
A significant time waster is miscommunication. The same goes for menial office duties. You can develop a shared knowledge base with real estate CRM.
This creates repeatable procedures based on best practices. It facilitates easy communication among team members.
You'll be on track to reach annual quotas if you can spot areas that require attention and assign team members to new duties.
Accelerate follow-ups
Get alerts so you can follow up at the appropriate time. Do this without using post-it notes or reminders scattered throughout other digital tools.
Create follow-up sequences and distribute them to other team members to increase the number of closed sales. Both emails and phone calls benefit greatly from this.
keep drip campaigns going
From a single dashboard, manage all of your drip campaigns. Create email lists for drip marketing campaigns using the contacts in your CRM. More conversions can help you move leads through your pipeline more quickly.
Saving time and effort, drip marketing automation plans a series of emails to be delivered over a predetermined time period. Excellent email templates are also available.
Maintaining leads successfully
Get more leads for real estate. Get complete visibility into their position in your pipeline. Prospects can be nurtured over time with individualized, pertinent information.
This increases personal connections and trusts in your company. To optimize conversions, you can concentrate on the correct leads with the aid of lead qualifying and lead scoring.
Also, read: HubSpot vs Salesforce – Know what's right for your Business
What does a real estate CRM do?
CRMs for real estate include a wide range of features. They include follow-ups and contact management. They can be utilized for sales pipeline management and email marketing campaigns.
Excellent real estate CRMs also have mobile apps. They perform data analysis and report creation. A lot of them also interact with other programmes like Zoho CRM.
Integration
Integrations with other online tools are a common feature of real estate CRMs. They increase their usefulness even more. Connect your CRM to apps for reporting, forecasting, and analysis.
To get more use out of your client database, import and export contact records. Use marketing automation solutions for your social media, SMS, and email advertising campaigns.
Reporting
Reports on marketing, campaigns, sales and customers let you see how your investment is doing. You can pinpoint issues and display patterns of behavior.
It can keep an eye on all incoming data. By doing this, you may better your business operations by identifying opportunities and pain spots.
Mobile app
These days, having a mobile app for Android or iOS is expected. This also applies to any CRM for real estate. You can still reach out to clients whether showing houses, driving, or eating lunch outside. You may get bargains and important information via a mobile device as well.
Email marketing
Keep your business in mind. With personalized email marketing campaigns, establish rapport and trust. Targeted news updates should be sent to potential purchasers, sellers, and tenants.
Create reports on statistics and trends, future occasions, consumer advice, and links to the information produced by your business.
Pipeline management
You can see the sales process with pipeline management technologies. Deals can be recognized through stages.
Discover which team members are assigned to which deals, which clients are the most important, which deals are closing, and which ones might be lagging. Create numerous pipelines for various client types as well.
Also, read: Top 10 Help Desk Software for Small Business
14 Best CRM for Real Estate Agents to Boost Productivity and Sales
Each real estate business has different needs and practical methods, so each organization needs a different CRM for real estate. Although there are many CRM options on the market, the most important thing is to choose one that precisely fits your real estate demands.
Let us now have a look at some of the top CRM products on the market.   
Copy Infographic
1) Salesforce Sales Cloud
Large real estate brokerage businesses should manage all parts of their real estate business with Salesforce Sales Cloud, the leading CRM in the sector.
One of Salesforce's key advantages is that it provides a ton of customization and flexibility options. This enables businesses to adapt the platform to their requirements. 
To track potential clients and offer pertinent communications for lead generation, real estate agents can share consumer information across a variety of channels. With quicker lead management capabilities, cloud-based systems provide practical solutions for both residential and commercial properties. 
Pros:
Connects nicely with other platforms for software already in use. The reporting is comprehensive and adaptable. There is a tonne of valuable information there.
Cons:
We've had conflicting experiences with several of Salesforce's authorized partners, unrelated to the platform. A better call quality/interface with remote call software.
The entire transaction process is automated by Salesforce CRM. Beginning with the customer acquisition step through databases and AI-enabled real estate search websites. On the other hand, it is extremely complex and will call for dedicated CRM administrators and highly skilled experts. 
Pricing: Salesforce has quite complex pricing, although the entry-level option. Salesforce Sales Essential, which is targeted at small enterprises, costs $25 per month per user. Costs can, however, increase significantly based on your company's needs.   
Upgrade your Real Estate business with our CRM service.
Manage clients, properties, and deals in one place. Streamline your workflow and close more deals.
2) Microsoft Dynamics 365 Sales 
Today's real estate portals help and make it possible for users to look for, purchase, sell, and manage properties online. It combines an improved customer experience with a platform for service automation. Therefore, it is necessary to deploy the appropriate tools.
These tools provide sufficient business visibility to transform the business into one that is more customer centric.
With better data protection, Microsoft Dynamics 365 sales automate sales, marketing, customer service, and project services to help businesses run more efficiently.   
This provides real estate agents with a variety of advanced features. This includes sales playbooks, tailored sales proposal development (based on customer data and web searches), predictive analytics, and more.   
Pros:
Microsoft Dynamics 365 Sales is a cloud-based platform that can be scaled up or down based on the size of the company. It also interacts smoothly with other Microsoft applications including Power BI, Outlook, and Excel.
Cons:
For smaller businesses or startups that may not have a huge budget for CRM software, Microsoft Dynamics 365 Sales can be pricey. Those who are unfamiliar with Microsoft products may need additional training due to the platform's high learning curve.
Pricing: Professional Edition: $65 per month per user, Business Edition: $95 per user per month, and Sales Insights – $50 per person per month.
3) Pipedrive 
For small and medium-sized sales teams, Pipedrive serves as both a CRM and a sales pipeline management tool. It is specifically designed to make using CRM simpler for the user.
To keep track of the deals during the sales process, it provides a customized sales pipeline view.
Additionally, Pipedrive includes a mobile app and connects to well-known third-party applications like Slack, Asana, and Trello. 
It is an excellent option for small businesses or brokerages who require a straightforward CRM solution. It is priced and has all the necessary functionality. This makes your team more united, getting more clarity. Your emails, calls, and advancements are all automatically recorded.
The Pipedrive platform gives you the freedom to focus on what you do best. It keeps your actions on point, not off-target, and your goals realistic, not idealistic. This is because the pipeline serves as your starting point. 
Pros:
The Pipedrive platform is simple to use and navigate for sales teams thanks to its user-friendly layout. Due to the platform's great degree of customization, enterprises can adapt it to their unique requirements and workflows.
Cons:
Some CRM platforms offer more sophisticated capabilities like marketing automation, customer assistance, and extensive reporting; Pipedrive does not.
Pricing: Pipedrive's plans range from $15 to $99 per month. It starts at $12.50 per month per user. 
Also, read: Pipedrive vs Salesforce: Which CRM Is Best for Your Business?
4) HubSpot   
HubSpot is regarded as the best CRM software for real estate since it can expand your business. It increases the effectiveness of your sales while simplifying the housing plan process.
Its marketing automation features are its strongest advantage. It also provides a full range of software solutions for sales, customer support, and operations.   
Selling more effectively and quickly is highly practical. HubSpot makes task automation simple. It offers a customized appointment scheduler, links your CRM, and adds live chat to your website.
It includes excellent features including meeting scheduling, email templates, and contact management. Through the App Marketplace, you can link it with the apps used by your business.
For real estate agents who wish to scale while keeping all their systems consolidated in one location, this tool is excellent. 
Pros:
It's actually an all-in-one platform for anything and anything marketing, sales, and customer service, all in one location. It offers free CRM software for your sales teams, inbound marketing automation software, email marketing, social media management, and customer service capabilities. It's easy to use and you can even use it as a CMS for content marketing or to develop your website.
Cons:
HubSpot is considered as an all-in-one tool, therefore you must give it careful consideration if you want to use it as a spot solution. Also, the contract is annual, so even if you terminate early, you still pay for the entire year. As a result, it is one of the most expensive CRM programmes, which makes it rather pricey for small organisations.
Pricing: The monthly minimum price is $50. Free, Starter ($45/month), Professional ($450/month), and Enterprise ($1,200) monthly.  
Also, read: HubSpot Salesforce integration for maximum CRM power
5) Zoho 
Construction and real estate businesses can grow with more productivity, sales, and efficiency with the help of Zoho CRM. It is a real estate CRM tool.
This software connects with several well-known programs like Outlook, MailChimp, etc.
This helps real estate and construction businesses build stronger client interactions. No matter where the customers are, it has a wide reach to engage with them. 
With live chat software, email, and social media, it provides real-time exposure. This helps you see and understand whenever a lead or customer interacts with your organization.
The capacity to automate procedures, manage contacts, and manage deals from stage to stage are its other benefits. Workflow automation, contact management, and transaction management from stage to stage are some of its productive characteristics. 
Pros:
Integrates nicely with more Google/Zoho apps. It is largely receptive to user suggestions. Many capabilities are available with ZOHO, including lead and contact management, email marketing, social media integration, and others. Its user-friendly layout makes it simple for firms to maintain their client relationships.
Cons:
Only the higher tiers of ZOHO include the AI. Moreover, the free plan has no integrations and only a few custom fields. Although ZOHO has certain automation tools, they are not as extensive as those found in other CRM software solutions. The reporting tools are not as thorough as other CRM software solutions on the market.
Pricing: Standard users pay $14 per month; Professional users pay $23; Enterprise users pay $40, and Business users pay $52 per month (Ultimate). 
Also, read: Zoho vs Salesforce: Which CRM is Better for Your Business?
6) Freshsales 
Freshsales is a cloud-based software that enables users to examine deals from start to finish and monitor customer behavior.
Freshworks provides a CRM application for real estate professionals. It offers an integrated user interface (UI) with several useful features.
Developers and real estate agents can complete tasks with the least amount of work. It also includes Intelligent Workflow Automation.
This offers all the functionality necessary to support automated workflows for the management and sales teams at various stages of a project. 
Pros:
The ability to route deals to specific sales teams based on the prospective income or target market is one of the most useful capabilities.
Cons:
Requires more alternatives for exporting information.
improvements to the collaborators' accessibility choices.
With densely filled databases, loading software takes longer.
less third-party integrations than other products provide.
Reports aren't offered in the free plan version.
Pricing: Starts at $18 per user per month. 
Also, read: Freshsales vs Salesforce: Which CRM is Better for Your Business?
7) LionDesk   
LionDesk is the only CRM that prioritizes relationship development, lead generation, lead nurturing while converting prospects into loyal customers. It is an integrated platform for CRM for real estate experts.
It is among the most user-friendly and cost-effective CRMs for salespeople and small business owners. 
For real estate professionals, this CRM offers a platform that can be simply searched. It makes it possible for you to manage your clients with ease by keeping track of calls, emails, and messages.
It also provides workflow automation and bulk email functionality. Your teams will find this to be extremely practical and helpful as they work on process-oriented activities.   
Pros:
With features like lead scoring, segmentation, and labeling, Liondesk makes it simple for users to manage their contacts and leads. It makes it simple to streamline your marketing and sales activities because it interacts with a variety of well-known marketing and sales tools, like Gmail, Zapier, and Facebook.
Cons:
Users must rely on third-party products because Liondesk does not yet come with a built-in lead capture form. The reports are not as thorough or in-depth as some other CRMs on the market, despite the fact that it offers some basic reporting functions.
Pricing: Starts from $25.00/month. 
8) RealtyJuggler 
A real estate CRM named RealtyJuggler places a strong emphasis on structure and clarity. This CRM generates a daily to-do list for agents based on CRM data and is simple to use.
The platform has transaction management tools that let you keep track of deals, display feedback, close deals, and more.
You can use this application to handle every aspect of rental properties, keep track of commissions, and plan tasks.
It is the finest solution for managing contacts, follow-ups, contact import, database sharing, bulk email, and automated reminders. 
Pros:
Real estate agents may swiftly and easily explore RealtyJuggler thanks to its straightforward and user-friendly layout. Agents may access their data and handle their leads and contacts while on the road thanks to the company's mobile app.
Cons:
Although RealtyJuggler is simple to use, there might be a learning curve for agents who aren't accustomed to utilizing CRMs or other real estate tools. RealtyJuggler's customer service has received complaints from certain users over inconsistent response times and helpfulness.
Pricing: $179/year 
Also, read: How can Business Central help you build your Business?
9) Top producer  
Top-producer is a widely used CRM for a real estate-based platform that provides a centralized location for all your sales pipeline.
It allows you to manage incoming inquiries, nurture leads, sync contact information, and create email marketing campaigns. Its key features include a contact database, task management, and a document library.
The platform aims to help you manage your entire business. To track leads and customers, schedule appointments, manage transactions, and more.   
Pros:
The customer service at Top Producer assists customers with anything from product questions to feature comprehension, resulting in a better experience. The platform is made simpler to use by its reduced workflows.
Cons:
Users were compelled to spend time manually eliminating superfluous data as a result of issues with the calendar and contacts synchronizing and duplicate contacts. According to customer reviews, the site is complicated, challenging to use, and out of date.
Pricing: Starts from $45/month/user, $75/user/month – Professional, and $85/user/month – Advanced. 
10) Contactually  
Lead qualifying is made simple by Contactually, a CRM designed particularly for real estate brokers. At each point of the funnel, it automatically creates tailored marketing for leads.
Additionally, workflow automation software and a drag-and-drop pipeline management tool are provided by this CRM.
Through integration with Office 365 and Google Workspace, you can also synchronize your email and communication logs into the app. Even options are available on the app to help you contact past customers.  
Pros:
Businesses may manage client interactions and contact management with Contactually's simple and intuitive interface. The software integrates with other technologies like social media platforms, email, and web forms to assist users in automatically capturing leads.
Cons:
Despite the user-friendly interface, some users who are unfamiliar with CRM software may experience a learning curve. Customer service representatives may not always respond as quickly as some consumers would want.
Pricing: Starting at $69 per user per month. 
Also, read: CRM Implementation Failure: What Went Wrong?
11) Propertybase
A Salesforce platform-based real estate CRM. You can manage leads and contacts, acquire reporting tools, and manage listings using Propertybase. Workflow and automation tools are also included.
Pros:
The platform places a strong emphasis on lead capture, repeat business, and referrals. Notifications, intelligent lead routing, and centralized contact management are available.
There are particular rules established for the many business procedures you use. Smart Lists exist. These are segmented client database lists with automated targeting and follow-up criteria.
Cons:
A learning curve exists. There is little overall customizability. Some customers are not happy with the resolution of their issues or the customer service response.
Pricing: The plan varies in two ranges as per, starter plan – $79/user/month AND professional plan – $149/user/month
12) Market Leader
CRM system integrated with a website that is tailored to real estate. Aiming for activity tracking and capturing new leads. Listings on 100 websites dedicated to a single property. Configure featured listings. Launch multi-channel marketing campaigns and get campaign activity reporting.
Pros
Tools for managing contacts are widely available. They enable you to monitor lead generation and sales conversions. You may also see which properties visitors have saved or browsed.
Create automated responses to increase engagement and your ability to lead quickly. Market Leader can sync leads from websites like Zillow, Trulia, Realtor.com, and other sources.
Cons:
On their domain, your website will be hosted. If you decide to leave the vendor, things can become a little messy. The caliber of the leads produced has caused some consumers to be dissatisfied.
Pricing: The plan costs $416 per month.
Also, read: CRM Migration Checklist: Best Practices and Top Tips
13) Wise Agent
A full-stack real estate CRM is called Intelligent Agent. There are numerous real estate features. They consist of contact management, smart marketing automation, lead creation, landing page builders, commission trackers, and transaction management.
Pros:
Unique field attributes are added by the platform's contact management system. They consist of spousal information, alternate/additional residences, rank, and status. You may examine how many leads were referred to you by previous clients by using a referral tree.
It displays the number of leads who have forwarded your contact information. You can deliver contact information in vCard format to any recipient using vCard API integration.
You may find out whom to call right now using the Call List tool. To learn more about your client and any previous encounters, you may quickly access their contact information. Access to contacts, vendors, a day planner, a call list, and a task list are all made simple by a mobile web app.
Cons:
This gives a medium range of learning curve to users. Customers occasionally don't understand product updates before they are put into effect.
Pricing: The plan price per month is $29.
14) Streak for Real Estate
There is a Gmail-integrated CRM for real estate called Streak. This indicates that it is accessible from your desktop or mobile Gmail inbox. Additionally, it has all of the G Suite integrations. Streak is designed to offer a natural extension of your current workflow.
Pros:
Its purpose is to clean up your multitasking inbox. You can contact your clients and store and send documents this way. Not to mention your ecology of contractors, house inspectors, lawyers, and other parties involved.
As a team, manage and exchange documents. Use the Streak sidebar to get all the contextual data on a certain contact. To determine individual commissions, use formulae.
Cons:
Streak is a slimline CRM. This means that in comparison to other full-suite CRM choices that have Gmail plug-ins, its functionalities are basic. Streak resides in your Gmail inbox; however, some users find the user interface to be too difficult. Some people gripe about loading times.
Pricing: The monthly cost for the solo plan is $15, invoiced yearly. The Pro plan is $49 per user/per month when paid yearly.
Also, read: How Construction, IT, and Manufacturing Industries can Capitalize on CRM?
Conclusion 
It is not simple to start and maintain a real estate business. Maintaining control over your portfolio and nurturing your relationships with clients, vendors, and other associates. The list of daily tasks to complete includes managing your time wisely, handling appraisal problems, and dealing with contract delays. In the real estate industry, you handle a variety of things defined above. This may also include a long list of properties, a wide-ranging portfolio, a large number of contacts, etc.   
CRM for real estate is the all-in-one answer to free yourself from all such processes. Useful real estate contact management software enables you to centralize customer data and marketing materials into a single database. This data can be accessed by all real estate experts in your organization.
A successful CRM speeds up your sales process and improves client communication. You can choose from the CRMs that we have listed above. These CRMs are frequently used in the real estate industry if you want to simplify your process. You can choose any as per your business requirement. All the best!   
 
Also, read: How Can CRM Software Help You Align Sales and Marketing?
FAQs (Frequently Asked Questions)
1) What does a real estate CRM mean?
Real estate agents can keep track of their clients and potential clients with the use of customer relationship management software. CRM software allows real estate agents to keep track of, organize, and retrieve customer information. It is a database program that keeps information centralized at one place for easy access to the authorized person. 
2) Why are CRMs necessary for real estate agents?
Real estate agents can better manage interactions with prospects, leads, and clients by using a CRM system. This system enables you to centralize all your contacts and communication data so you can rapidly convert new clients and retarget existing ones. It can make it easier for professionals to facilitate better client relationships. The software is used by all real estate agents to record client information. Additionally, they can design unique emails for each client.  
3) How do we pick a CRM for Real Estate?
The finest real estate CRM should expedite your communications with clients and prospects and be designed with the real estate market in mind. It should include tools for managing the contact and lead pipeline as well as simple communication. Make sure the CRM you choose is tailored to the real estate sector and fits your unique use case.    
When selecting a real estate CRM, you should consider five key factors: pricing structures, customizability, out-of-the-box features, native integrations, and support options. However, if you are having trouble picking the best option, you might hire CRM consulting services.  
4) What aspects of real estate CRM software are most crucial? 
Platforms for real estate CRMs include a wide range of features and functionality. Most notably, they offer resources for managing tasks, contacts, leads, manual data management, marketing campaigns, analytics, and reporting for real estate organizations.  
5) Can a real estate CRM help me with lead generation?
Yes, many real estate CRMs offer lead generation features that can help you capture, and nurture leads from various sources, such as your website, social media, and more.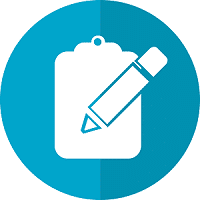 Do you want to implement a CRM system within your organization? Connect with our CRM Experts today!