Today people have started looking for methods to invest to save money, and real estate has consistently been one of their top picks. The outcome has been one of the biggest booms in the history of the real estate sector. Fortunately, estate brokers are no longer traveling alone. They have excellent real estate CRM software at their disposal.   
There are several things to consider when choosing a CRM for your business. This includes the functions your business requires, the cost, and whether it has all the features. Online database management is a feature of CRM (Customer Relationship Management), which enables database maintenance.
CRM has the advantage of allowing you to manage your contacts and save time by automating updates. With so many options available in the market, one must take the time to research and evaluate leading systems. This helps you decide which ones are best for any line of work.   
A real estate agent needs to manage the multiple activities essential to sell, buy, and lease properties. All this needs to be done while keeping an eye on finances. In addition to these fundamental duties, it is critical to create leads and consider the unique needs of each client.
A CRM for real estate is made to run your real estate business smoothly and let you quickly generate more leads. The best CRM enables agents to communicate with clients more effectively and efficiently.   
This article will discuss the top CRM for real estate agents, which can boost their output and sales while giving the industry excellent visibility. Let us start now, and we will also emphasize the value of CRM in real estate.   
What is a CRM System for Real Estate?  
Real estate agents require a solution to handle a variety of tasks. This may include managing leads and transactions, keeping track of listings, automating marketing tasks, and much more. Real estate CRM is essential for real estate organizations because of this. Real estate agents can compile all sales-related data in one location with the help of real estate CRM. Contact information, listings, transaction deadlines, and contact information are all included in this information.   
Using a CRM, real estate agents can automate repetitive parts of their workflow, allowing them to focus on more important tasks.
The data from business leads, prospects, or current clients are organized by real estate CRM software. This also helps in managing marketing efforts made through email, phone, internet advertising, and social media.   
You can pull in clients, streamline processes, and timely finalize deals with the help of an effective real estate CRM. Furthermore, it can help in:   
Creating a Reliable Database  
Helping in providing Quick Responses 
Lead Status Monitoring 
Also, read: Top 10 Help Desk Software for Small Business
10 Best CRM for Real Estate Agents to Boost Productivity and Sales
Each real estate business has different needs and practical methods, so each organization needs a different CRM for real estate. Although there are many CRM options on the market, the most important thing is to choose one that precisely fits your real estate demands. Let us now have a look at some of the top CRM products on the market.   
Copy Infographic
1) Salesforce Sales Cloud
Large real estate brokerage businesses should manage all parts of their real estate business with Salesforce Sales Cloud, the leading CRM in the sector.
One of Salesforce's key advantages is that it provides a ton of customization and flexibility options. This enables businesses to adapt the platform to their requirements. 
To track potential clients and offer pertinent communications for lead generation, real estate agents can share consumer information across a variety of channels. With quicker lead management capabilities, cloud-based systems provide practical solutions for both residential and commercial properties. 
The entire transaction process is automated by Salesforce CRM. Beginning with the customer acquisition step through databases and AI-enabled real estate search websites. On the other hand, it is extremely complex and will call for dedicated CRM administrators and highly skilled experts. 
Pricing: Salesforce has quite complex pricing, although the entry-level option. Salesforce Sales Essential, which is targeted at small enterprises, costs $25 per month per user. Costs can, however, increase significantly based on your company's needs.   
Looking for Salesforce Development and Implementation Services
Send us your requirements, we will get back to you with a quote
2) Microsoft Dynamics 365 Sales 
Today's real estate portals help and make it possible for users to look for, purchase, sell, and manage properties online. It combines an improved customer experience with a platform for service automation. Therefore, it is necessary to deploy the appropriate tools.
These tools provide sufficient business visibility to transform the business into one that is more customer centric.
With better data protection, Microsoft Dynamics 365 sales automate sales, marketing, customer service, and project services to help businesses run more efficiently.   
This provides real estate agents with a variety of advanced features. This includes sales playbooks, tailored sales proposal development (based on customer data and web searches), predictive analytics, and more.   
Pricing: Professional Edition: $65 per month per user, Business Edition: $95 per user per month, and Sales Insights – $50 per person per month.
3) Pipedrive 
For small and medium-sized sales teams, Pipedrive serves as both a CRM and a sales pipeline management tool. It is specifically designed to make using CRM simpler for the user.
To keep track of the deals during the sales process, it provides a customized sales pipeline view.
Additionally, Pipedrive includes a mobile app and connects to well-known third-party applications like Slack, Asana, and Trello. 
It is an excellent option for small businesses or brokerages who require a straightforward CRM solution. It is priced and has all the necessary functionality. This makes your team more united, getting more clarity. Your emails, calls, and advancements are all automatically recorded.
The Pipedrive platform gives you the freedom to focus on what you do best. It keeps your actions on point, not off-target, and your goals realistic, not idealistic. This is because the pipeline serves as your starting point. 
Pricing: Pipedrive's plans range from $15 to $99 per month. It starts at $12.50 per month per user. 
Also, read: Pipedrive vs Salesforce: Which CRM Is Best for Your Business?
4) HubSpot   
HubSpot is regarded as the best CRM software for real estate since it can expand your business. It increases the effectiveness of your sales while simplifying the housing plan process.
Its marketing automation features are its strongest advantage. It also provides a full range of software solutions for sales, customer support, and operations.   
Selling more effectively and quickly is highly practical. HubSpot makes task automation simple. It offers a customized appointment scheduler, links your CRM, and adds live chat to your website.
It includes excellent features including meeting scheduling, email templates, and contact management. Through the App Marketplace, you can link it with the apps used by your business.
For real estate agents who wish to scale while keeping all their systems consolidated in one location, this tool is excellent. 
Pricing: The monthly minimum price is $50. Free, Starter ($45/month), Professional ($450/month), and Enterprise ($1,200) monthly.  
Also, read: HubSpot Salesforce integration for maximum CRM power
5) Zoho 
Construction and real estate businesses can grow with more productivity, sales, and efficiency with the help of Zoho CRM. It is a real estate CRM tool.
This software connects with several well-known programs like Outlook, MailChimp, etc.
This helps real estate and construction businesses build stronger client interactions. No matter where the customers are, it has a wide reach to engage with them. 
With live chat software, email, and social media, it provides real-time exposure. This helps you see and understand whenever a lead or customer interacts with your organization.
The capacity to automate procedures, manage contacts, and manage deals from stage to stage are its other benefits. Workflow automation, contact management, and transaction management from stage to stage are some of its productive characteristics. 
Pricing: Standard users pay $14 per month; Professional users pay $23; Enterprise users pay $40, and Business users pay $52 per month (Ultimate). 
Also, read: Zoho vs Salesforce: Which CRM is Better for Your Business?
6) Freshsales 
Freshsales is a cloud-based software that enables users to examine deals from start to finish and monitor customer behavior.
Freshworks provides a CRM application for real estate professionals. It offers an integrated user interface (UI) with several useful features.
Developers and real estate agents can complete tasks with the least amount of work. It also includes Intelligent Workflow Automation.
This offers all the functionality necessary to support automated workflows for the management and sales teams at various stages of a project. 
Pricing: Starts at $18 per user per month. 
Also, read: Freshsales vs Salesforce: Which CRM is Better for Your Business?
7) LionDesk   
LionDesk is the only CRM that prioritizes relationship development, lead generation, lead nurturing while converting prospects into loyal customers. It is an integrated platform for CRM for real estate experts.
It is among the most user-friendly and cost-effective CRMs for salespeople and small business owners. 
For real estate professionals, this CRM offers a platform that can be simply searched. It makes it possible for you to manage your clients with ease by keeping track of calls, emails, and messages.
It also provides workflow automation and bulk email functionality. Your teams will find this to be extremely practical and helpful as they work on process-oriented activities.   
Pricing: Starts from $25.00/month. 
8) RealtyJuggler 
A real estate CRM named RealtyJuggler places a strong emphasis on structure and clarity. This CRM generates a daily to-do list for agents based on CRM data and is simple to use.
The platform has transaction management tools that let you keep track of deals, display feedback, close deals, and more.
You can use this application to handle every aspect of rental properties, keep track of commissions, and plan tasks.
It is the finest solution for managing contacts, follow-ups, contact import, database sharing, bulk email, and automated reminders. 
Pricing: $179/year 
Also, read: How can Business Central help you build your Business?
9) Top producer  
Top-producer is a widely used CRM for a real estate-based platform that provides a centralized location for all your sales pipeline.
It allows you to manage incoming inquiries, nurture leads, sync contact information, and create email marketing campaigns. Its key features include a contact database, task management, and a document library.
The platform aims to help you manage your entire business. To track leads and customers, schedule appointments, manage transactions, and more.   
Pricing: Starts from $45/month/user, $75/user/month – Professional, and $85/user/month – Advanced. 
10) Contactually  
Lead qualifying is made simple by Contactually, a CRM designed particularly for real estate brokers. At each point of the funnel, it automatically creates tailored marketing for leads.
Additionally, workflow automation software and a drag-and-drop pipeline management tool are provided by this CRM.
Through integration with Office 365 and Google Workspace, you can also synchronize your email and communication logs into the app. Even options are available on the app to help you contact past customers.  
Pricing: Starting at $69 per user per month. 
Also, read: How Construction, IT, and Manufacturing Industries can Capitalize on CRM?
Conclusion 
It is not simple to start and maintain a real estate business. Maintaining control over your portfolio and nurturing your relationships with clients, vendors, and other associates. The list of daily tasks to complete includes managing your time wisely, handling appraisal problems, and dealing with contract delays. In the real estate industry, you handle a variety of things defined above. This may also include a long list of properties, a wide-ranging portfolio, a large number of contacts, etc.   
CRM for real estate is the all-in-one answer to free yourself from all such processes. Useful real estate contact management software enables you to centralize customer data and marketing materials into a single database. This data can be accessed by all real estate experts in your organization.
A successful CRM speeds up your sales process and improves client communication. You can choose from the CRMs that we have listed above. These CRMs are frequently used in the real estate industry if you want to simplify your process. You can choose any as per your business requirement. All the best!   
 
Also, read: How Can CRM Software Help You Align Sales and Marketing?
FAQs (Frequently Asked Questions)
1) What does a real estate CRM mean?
Real estate agents can keep track of their clients and potential clients with the use of customer relationship management software. CRM software allows real estate agents to keep track of, organize, and retrieve customer information. It is a database program that keeps information centralized at one place for easy access to the authorized person. 
2) Why are CRMs necessary for real estate agents?
Real estate agents can better manage interactions with prospects, leads, and clients by using a CRM system. This system enables you to centralize all your contacts and communication data so you can rapidly convert new clients and retarget existing ones. It can make it easier for professionals to facilitate better client relationships. The software is used by all real estate agents to record client information. Additionally, they can design unique emails for each client.  
3) How do we pick a CRM for Real Estate?
The finest real estate CRM should expedite your communications with clients and prospects and be designed with the real estate market in mind. It should include tools for managing the contact and lead pipeline as well as simple communication. Make sure the CRM you choose is tailored to the real estate sector and fits your unique use case.    
When selecting a real estate CRM, you should consider five key factors: pricing structures, customizability, out-of-the-box features, native integrations, and support options. However, if you are having trouble picking the best option, you might hire CRM consulting services.  
4) What aspects of real estate CRM software are most crucial? 
Platforms for real estate CRMs include a wide range of features and functionality. Most notably, they offer resources for managing tasks, contacts, leads, manual data management, marketing campaigns, analytics, and reporting for real estate organizations.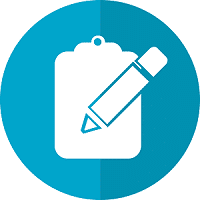 Do you want to implement a CRM system within your organization? Connect with our CRM Experts today!