Every business needs a feasible platform to engage with current and potential customers in the current era of cloud computing. And when it comes to CRM, it has been majorly taken over by Salesforce. Currently, it is the most popular platform to connect businesses and customers.
Businesses pick the Salesforce platform because it allows them to provide a personalized experience to their customers, which leads to increased profitability. This can drastically improve the functioning of any industry, whether it is commerce, sales, or IT.
Salesforce provides a 360-degree perspective of your customer's lifecycle, improved and centralized data management, streamlined workflows, and linked systems to help you better understand your customers. It has an ecosystem that hosts a variety of cloud platforms that allow you to engage with several types of data and serve your customers in a variety of ways.
We will discuss the Salesforce sales cloud in this blog post, along with the benefits that come with its implementation and integration.
"The world's most popular CRM. Everything you need is at your fingertips with the Salesforce, and it is accessible from anywhere. Collaboration across your worldwide businesses and getting deals done faster is not only possible, but also simple, thanks to everything from social accounts and contacts to mobile, chatter, and analytics."
What is Salesforce Sales Cloud?
Sales Cloud is a Salesforce application that helps businesses sell smarter and quicker by centralizing customer data, facilitating team collaboration, logging interactions, and automating a variety of tasks.
Rather than offering customer support, Salesforce Sales Cloud focuses on the sales components of customer relationship management (CRM), such as how users handle leads, contacts, accounts, and opportunities.
Sales forecasting, contact, and opportunity management help your business engage potential and future customers.
It is a powerful application that generates and tracks revenue throughout the sales cycle, allowing users to effectively manage customer relationships.
And, because it is a SaaS (Software as a Service), Salesforce Sales Cloud can be accessed via the digital web as well as your smartphone.
Because this is the most used application among Salesforce users, you may recognize the UI. Within Salesforce, you can see all the customer data that is detailed in their lead/contact profile, including interaction activity and current sales status.
Many businesses utilize the Salesforce interface to deliver data from numerous back-end systems to users, resulting in increased efficiencies and a better user experience.
This single tool combines several strategies aimed at increasing brand awareness and engagement. It is easy to use and can be used to connect with clients in both B2C and B2B business sectors.
Also, read: Salesforce Connect: integration, benefits, and limitations
Why should you use Salesforce Sales Cloud?
Salesforce Sales Cloud saves time on administrative work by including automated capabilities, allowing salespeople to focus on closing deals! It provides your sales teams with the tools they need to move customers from leads to cash to loyalty.
You may instantly gain insights into your business as a business leader, so you know where to focus your efforts and make decisions based on the latest market trends.
It helps you with more in-depth customer insights, and valuable customer data tracking, allowing clear and accurate reporting.
To bring together Salesforce teams to deliver an integrated customer experience and, as a result, increase Salesforce productivity.
Create a market-responsive sales strategy that would allow accurate forecasting.
Managing client retention and improving customer service through diligent marketing and sales collaboration.
Also, read: The Salesforce Marketing Cloud: All You Need to Know
Key Features of the Salesforce Sales Cloud

Copy Infographic
1) Account and contact management
This tool allows you to view important customer information such as communication history, vital contacts, and more. With the sales cloud, you can see every contact in your customer's account.
Previous conversations or discussions on different channels, as well as vital information from social media sites, can provide crucial insights into the client for the sales or accounts team.
2) Customer 360
Salesforce Customer 360 helps you by connecting with your departments and customer information. This feature helps businesses gain a better understanding of their customer base.
They get access to all customer-related information, including completed projects, active projects, payments, invoices, complaints raised, and more.
3) Lead Management
You can quickly track leads, make smarter decisions, and optimize the campaign at every step across several channels with the help of lead management.
It is one of the most popular Salesforce sales cloud features for converting more leads into real-time possibilities. It furthermore helps in the tracking of all your marketing campaigns across different channels.
4) Opportunity management
Manage all your sales deals from anywhere in the world while keeping up with other operations. Real-time updates and insights are available to the sales team.
They can keep track of product codes, standard or quoted rates, and the production of up-to-date quotes with ease.
This feature also highlights all the vital details, such as your competitors, the stage at which your deals are in, and the steps you may take to win those deals.
5) Reports & Dashboard
You can easily create customized sales forecasting reports with the Salesforce sales cloud. With information and figures, sales managers can have a comprehensive knowledge of the team's performance.
You can also use dashboards and other sales activities tools to track your team's performance and make quick and smart decisions.
6) Data management
Salesforce's sales cloud data management enables you to deliver the correct data to the right person at the right time. This is critical for business processes to succeed.
Lightning data may help you find smarter business-changing insights, identify potential customers and segments, and bring the best opportunities with the help of AI.
7) Process Automation
You can automate your business processes with sales cloud and drive success with simple processes. The automated sales procedure helps in improving the overall productivity of the sales team.
You may also use the process builder to create automated workflows and alerts for a variety of transactions. It auto-assigns work as the deals progress through different stages, making the process simple and quick.
8) Pricebook
The Pricebook contains a list of the products as well as their different prices. You can set different rates for different customers or marketplaces based on demand or availability using Pricebook.
9) Sales Cloud Einstein
Sales Cloud Einstein is an AI module that helps with powerful pipeline management and accurate lead scoring. Using this tool you can enable an in-depth analysis of historical pipeline data, patterns, and opportunities.
It includes vital information for sales professionals as well as insights for making faster and more successful decisions.
10) Pipeline and forecast management
Salesforce sales cloud forecasting provides you with a complete picture of your whole pipeline and business operations. Comprehensive forecasting allows you to produce predictable revenues.
It also helps you in making key decisions that will undoubtedly boost income, with the help of predictive AI and reliable data insights.
Also, read: What are Salesforce Governor Limits?
Implementing Salesforce Sales Cloud
Salesforce offers businesses a tailored platform that can help them succeed in this competitive business market of today. Implementing Salesforce Sales Cloud is what you need if you are aiming for a solution to help you automate and streamline your sales cycle.
By implementing Sales Cloud, you can take full advantage of the platform's amazing capabilities, like automated reporting, scalable dashboards, AI analytics, individualized outreach, and more, to efficiently set sales quotas, forecast sales, and manage territories. 
But purchasing a CRM license is only the first step; real success is determined by how well you use it to acquire the most value out of it.
Many of us frequently struggle during this implementation stage, failing to make the most of our salespeople and tools. Consequently, installing Salesforce Sales Cloud becomes just as important as buying CRM software, if not more so.
You will improve sales performance, generate more leads, close deals more quickly, and make precise predictions with the effective implementation of Salesforce Sales Cloud. 
Also, read: Salesforce WordPress Integration: How to perform
Best Practices for Implementing Salesforce Sales Cloud
Salesforce Sales Cloud implementation presents several challenges, however, with the right strategy, you can easily overcome these hurdles. To get the most productivity from your Salesforce Sales Cloud implementation, consider the best practices listed below. 
1) Utilizing the platform's customization capabilities 
One of the many reasons' businesses favor Salesforce Sales Cloud over other CRMs is its high customizability capability. Scaling up the sales processes and improving their efficiency and speed of response to changing customer requirements are both benefits of having a customized CRM system like Sales Cloud. 
Sales Cloud offers a variety of user-friendly apps, profiles, and dashboard designs that can be customized to fit the way salespeople accomplish their work. You can develop custom objects, apps, and processes to track deals more methodically with the help of Salesforce consultants. App design for pre-sales management, quote management, lead nurturing, and other functions are also possible. 
A business can also develop sales-support software, particularly for their salespeople, providing them with access to information while out in the field. These are only some of the different ways in which Sales Cloud can be customized. 
2) Make use of your sales Data for better communication
Make the Sales Cloud the basis of your department's operations to ensure proper implementation. The process needs to be led from the top down to each representative.
The only way reps can guarantee they will receive all the credit for creating the pipeline and closing sales that they have brought into it is to make it essential that every little detail must be routed through the Sales Cloud. 
Reps are aware of leads and customer replies because of data centralization. You can route all meetings and ideas through unified dashboards on Salesforce to increase accountability within the team.
Enable the Salesforce1 mobile app for appropriate devices for your sales reps and utilize the chatter function to facilitate better use of the sales app. 
You can use the built-in workflows with Sales Cloud implementation to automate all your manual tasks. Using the Salesforce Sales Cloud, everything from lead assignment to quote management and report production can be automated.
Most tasks and related business procedures, including price modifications and approvals for travel records, reports, and other items, can all be automated with workflows. 
The team can deliver better sales, which is what they should be doing, because of this automation. They can make better choices quickly and effectively based on the information obtained from Sales Cloud's processes and automatic approvals.
This enables them to concentrate more clearly on the gathering, nurturing, monitoring, and conversion of leads. Drag-and-drop menus, approvals on Chatter feeds, and other features allow for the customization of business processes, making the most out of your Sales Cloud investment.  
4) Connect multiple data systems 
A separate app is frequently used by businesses to track new potential leads, check commission status, track expenses, access product information, and receive related updates.
Companies end up with data silos because most of these apps are developed on separate platforms and are not connected. Businesses can connect work apps with the help of Salesforce integration to centralize sales information. 
Sales Cloud helps connect different apps that a salesperson uses to help streamline and improve individual functioning.
A variety of Application Program Interfaces (APIs) that Salesforce has made accessible can be used to build these connections. These APIs are straightforward to integrate with a variety of business programs to speed your work.
The APIs and the apps can handle every step of the sales process, including commission calculators, remunerations, and e-signatures. 
5) Utilize the Power of Sandboxes
Salesforce needs to be updated frequently and its workflow must be optimized for its seamless functioning. A successful Salesforce Sales Cloud implementation aims to make sure that workflows are well-structured and operate without interruption.
Whenever you think of introducing something new, consider testing new processes in a sandbox rather than a live system.
These sandboxes are an excellent way to test new modifications without having them affect current systems or inducing any serious disruption.
For each professional involved in the sales process, including admins, coders, and others, Sales Cloud provides a variety of sandboxes.  
6) Make smart sales decisions by optimizing Einstein
You must provide your sales representatives with intelligent recommendations and data insights so they may choose the best course of action to make the best use of sales reps.
Now for this, Sales Cloud offers Sales Cloud Einstein, which applies AI to data analysis and decision-making to create a lead pipeline. Prioritizing leads with the highest probability of conversion will be made easier with the help of Einstein Lead Scoring.
If sales representatives need sales to advise, that information can be produced using data from completed sales cycles. The Opportunity and Accounts Insights feature of Einstein keeps checks on active transactions, and those that might be at risk, and provides details that can streamline the process. 
7) Use of Success Plans 
You can expedite things by using many tools, services, and resources that Sales Cloud offers. Using one of the available success strategies is one of the greatest ways to get started.
Every success plan offered includes the training, support, and direction required to help you reach your objectives. As you sign up, you immediately have access to the self-explanatory standard success plans. 
You can also seek the help of Cynoteck, a leading Salesforce development company, for best practices and strategic advice to successfully implement Salesforce Sales Cloud. 
Looking for Salesforce Sales Cloud Implementation Services
Send us your requirements, we will get back to you with a quote
Salesforce Sales Cloud Implementation Benefits
Salesforce Sales cloud provides you with numerous benefits that will help you grow your business to new heights.
1) Go Mobile
Mobility has now become a necessary component of every industry, with well-known advantages. Salesforce sales cloud offers mobility solutions that allow you to keep track of sales activity from anywhere in the world.
Mobile devices allow you to manage all your sales duties and view your dashboards in real time. You will never have to worry about compatibility difficulties or a weak mobile experience if you choose a "mobile-first" approach.
2) Sales Forecasting
Built-in predictive analytics, including activity monitoring and reporting tools, is another important benefit of the Salesforce sales cloud. This allows your team to spend less time guessing and more time acting to preserve prospects and customer relationships.
Sales forecasting is a simple and easy method that helps you make more informed decisions. This even includes multicurrency support and overrides visibility, allowing you to obtain a competitive edge in your industry.
3) Increased leads
The Salesforce sales cloud is the finest tool to use if you want to increase your conversion rates. Sales cloud enables sales professionals to make more informed decisions, improve customer acquisition, collaborate with partners, and increase the opportunity-to-win ratio.
This CRM software has all the functionality you need and helps you in the lead generation. It enables your business to anticipate customer needs and respond appropriately, all while keeping track of campaigns across all platforms.
4) Increase your productivity with AI
Salesforce sales cloud helps the sales team to obtain better insights from sales channels using AI and machine learning technology. This helps them assess the strategy's effectiveness by examining previous efforts.
Einstein AI, a built-in sales cloud, further allows you to automate basic operations, prioritize potential leads, and assist your teams in converting or closing them in a short amount of time.
5) Improved Decision-making tasks and Business workflow
With the Salesforce sales cloud, you can get a clear picture of your sales team's performance and predictions in real time. You can always rely on predictive analytics to identify whether your business is on the right track and adjust your strategy based on relevant data.
Salesforce sales cloud also allows you to create and personalize workflows for your business. Allow your team to respond quickly to any deal by using flexible exemptions. You can also use Sales cloud to respond to queries, check your portal, and track calls.
Also, read: What is Salesforce Health Cloud? Its features & Benefits
What is Salesforce Sales Cloud Integration?
A CRM called Salesforce Sales Cloud was created to streamline customer service, marketing, and sales. Salesforce Sales Cloud can serve as a central database for customer data and can be customized to your B2B and B2C requirements.
Increase your efficiency and expand your business with Salesforce Sales Cloud Integration.
Now, you can easily and effectively link Salesforce with important business apps and data, such as employee data, customer records, and financial information. 
Features of Salesforce Sales Cloud Integration
Create, store, and edit lead information, then follow up on leads until they are closed. Teams can optimize their marketing choices and campaigns with the help of additional features. 
Improved functional efficiency for marketing users, AEs, and CSRs. 
Information flow is made seamless by automating different applications. 
Get a thorough overview of your customers' activities, history, important relationships, and communications. Utilize Salesforce's social media channels to gather open-source insights. 
Improved customer experience service.  
Accurate analytics and reports.
The stage, items, quotes, competition, and more are included in the team deals overview. This keeps sales managers informed of team activities and keeps sellers connected to the necessary information to close a sale. 
It enables you to see forecasts in real-time and make changes as necessary to sustain the health of the pipeline. It uses AI to direct salespeople and also highlights the most promising deals. 
Also, read: What is Salesforce NFT and How Can Businesses Use It
Salesforce Sales Cloud Integration – Business Benefits
You should consider Salesforce Sales Cloud if you are looking for a reliable CRM solution. It is one of the best business tools provided by Salesforce. It manages all an organization's sales department's operations from beginning to end.
You can track progress, manage leads, automate sales procedures, and carry out other sales tasks more quickly and effectively with the Salesforce sales cloud. 
Let us discuss the primary benefits of Salesforce Sales Cloud integration. 
1) Efficient collaboration
By offering tools for teams to interact, communicate, and exchange information, Salesforce Sales Cloud keeps your team productive and organized.
It enables managers to set approvals for sharing contact information with other organizational departments.
This results in sensitive information being always protected while still being accessible to those who need it. And only designated individuals will have access to potentially sensitive data. 
2) Understand Your Business Better  
By offering reporting options to all users, Salesforce Sales Cloud helps in improving your capability to better understand your business's operations.
To discover the strengths and flaws in the team, managers use the reporting data to produce reports based on KPIs like revenue or the number of sales closed. 
When employees are aware of how their activities affect success rates and numbers at the corporate level, they are more likely to feel like they are a part of a successful organization.
A team with a similar vision will be more cohesive because of close departmental integration. 
3) Enhance how you market 
Salesforce Sales Cloud provides sales teams with access to a dynamic, unified view of customer interactions and activity across all conventional and digital channels.
Based on historical purchasing patterns of customers or any other information that would enable you to provide the best possible customer service, it makes it simple to identify up-sell and cross-sell opportunities. 
Additionally, it gives sales managers insight into the effectiveness of their teams. Owners can keep an eye on activities across all divisions, including marketing, support, and case management.
It makes sure you can monitor what other teams are doing to help close deals. 
4) Cloud-based CRM options
Salesforce Sales Cloud was created to help organize workflow, track deals, and set tasks, along with contact collaboration. You may also access it from any location to get up-to-date information on the state of your business at any time. 
You can access this data wherever you are with the help of the Salesforce mobile app. You can also use this app to securely access all data and workflows to successfully close deals.
It further helps you in making sure that leads are appropriately transferred between departments, making it simpler for customers to acquire excellent service from beginning to end. 
Businesses can access all their customer data from one platform and contact them whenever necessary by integrating Salesforce lightning with other popular cloud software. 
5) Mobile App
Users can use the platform from a smartphone or tablet using the platform's mobile app. To stay on top of valuable information, you can use it to examine all your data, reports, and calendars in real-time.
Employee productivity increases when they have access to this information, which eventually results in more sales for your business. 
The mobile app offers several functions, including contact management, enhanced sales productivity, and innovative CRM technologies.
Additionally, it enables your team to access personalized dashboards that track company data, offer real-time information about team activities, and manage projects. 
6) Business collaboration made easy
When working on a single project or interacting with a group of people, Salesforce integration offers various well-liked solutions that let you transfer files and documents directly into cloud storage.
Employees will not have to download data from one platform and upload it to another to share it, thus saving time.
This helps you to skip the time-consuming process of downloading, uploading, and sending each email one at a time, which can be helpful for teams working on a tight deadline. 
7) Focus on your customers better
Salesforce Sales Cloud allows you to communicate with your customers so that they can remain on top of your mind when potential business opportunities arise.
You now have access to all client information in one location rather than having to send emails or rely on word-of-mouth.
Depending on where customers are making a purchase of a good or service from your business, you can prioritize tasks accordingly.
Users can keep track of interactions so that everyone is aware of previous conversations and comments made by each customer. 
Also, read: Salesforce for Small Business: How it can be helpful
Optimize your Salesforce Sales Cloud to achieve sales success from anywhere 
It is hard to design and carry out your daily campaigns concurrently due to the changing demands of your customers today. Real-time business health monitoring and quick changes to go-to-market strategies are more crucial than ever.
Fortunately, the Sales Cloud can be of help here.  
Discover how Salesforce Sales Cloud is helping clients to accomplish: 
Lead volume increased by around 43% 
The win rate increased by around 36% 
Sales revenue increased by around 36% 
An increase in customer retention of around 45% 
Our Salesforce professional team at Cynoteck offers project management and quality assurance from discovery to analysis, design, and implementation. Improve your Salesforce Integration right away! 
Looking for Salesforce Implementation & Integration Services
Send us your requirements, we will get back to you with a quote
Conclusion
The success of a business is determined by all its decisions, and the goal of Salesforce sales cloud is to not only make people's lives easier but also to make them work together smoothly. This platform not only allows you to track your sales activity but also allows you to boost your sales team's productivity.
Overall, it provides business owners with the best of both worlds: increased revenue and increased productivity. As a result, if you are looking to manage and grow your company's sales, the sales cloud is the best option. Integrate the Salesforce sales cloud into your system today to get unmatched results.
If you are looking for a Salesforce sales cloud solution or pricing quotation, we are there to help you with it. We are a top Salesforce development company with a proven record of accomplishment of creating world-class Salesforce sales cloud solutions. Contact us today and get the competitive edge that your business needs.
FAQs (Frequently Asked Questions)
1) How can Salesforce Sales Cloud help increase business loyalty, retention, and satisfaction?
The sales cloud platform is extremely adaptable and flexible, and it can help your business with the following: 
1) Increase lead generation – Marketing automation enables sales and marketing teams to work together to produce and qualify leads, demonstrate marketing accountability, and shorten sales cycles.  
2) Close more deals – With opportunity management, you can see all the details of your team's deals, including their status, products, competition, quotations, and more. 
3) Increase productivity – Create and automate complicated business and transaction approval procedures while providing sales teams with a single view of all prospect data. 
4) Visual workflow – The Email integration tool can also be used to synchronize contacts and events with Salesforce. 
5) Make informed judgments – Now that retailers have access to real-time data with sales forecasting, they can make better decisions. 
2) What is a lightning sales cloud, and how does it work?
Lightning sales cloud offers an excellent user experience that enables businesses to sell more quickly, more intelligently, and in the way, they want. Lightning has a lot of excellent features that allow you to manage your orders, campaigns, contacts, and more in a unique way. 
3) How can salesforce sales cloud help in the tracking of business leads?
Lead Management in the sales cloud allows you to keep track of each lead. This feature ensures that your leads do not get lost in the gaps and that the right sales reps follow up on them. 
4) What is Einstein Lead Scoring, and how does it work?
Einstein estimates which of your current leads to prioritize. Data science and machine learning are used by Einstein Lead Scoring to determine your company's leads patterns. It analyses your past leads to decide which current leads have the most in common with the previously converted leads.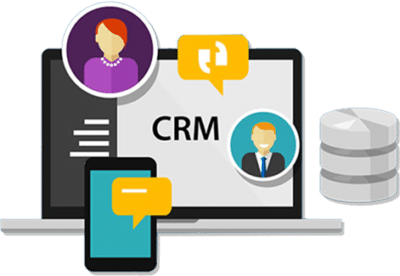 If you are new to automation and confused about Workflow or Process Builder. Need not to worry, we have got you all covered. Talk to our experts and clear all the cloudy thoughts about automation.