You always need a trustworthy and reliable partner to help you deal with your business's growing needs, whether you run a start-up or an already established business. This partner should be able to process all your company's data and turn it into fresh prospects for expansion.
If you are looking for something similar, CRM software can be the ideal business partner for you. This is because the revenue of today's businesses is not just generated by a series of one-off deals.
Instead, by creating a loyal customer base that consistently purchases your goods and services, customer relationship management (CRM) software enables you to do exactly this and take the lead by creating a loyal customer base. 
Salesforce and Freshsales are two excellent customer relationship management (CRM) software that provides necessary features like sales automation, lead management, and analytics.
Salesforce is the world's #1 CRM system. It is a powerful CRM platform that can integrate your marketing, sales, and commerce, and is also highly customizable.
Salesforce has a wide variety of capabilities developed to lower the cost of managing hardware infrastructure, allowing businesses to operate more effectively and profitably.
Freshsales, on other hand, is an option considered for small teams because it offers essential functionality at cheaper price points and is ready to use right out of the box.
However, for some businesses, Salesforce's advanced features and wide-ranging integrations can be an advantage. 
Freshsales, however, turns out to be the better overall option for small teams because it offers essential functionality at cheaper price points and is ready to use right out of the box. However, for some businesses, Salesforce's advanced features and wide-ranging integrations can be an advantage. 
In this article, we will compare Freshsales vs. Salesforce, two of the most compelling CRMs available in the market today. To help you decide which software will work best for your business, we will examine and analyze the various features that each one of them offers. 
Salesforce vs. Freshsales CRM – Comparison
To help you to decide between Freshsales and Salesforce, we have compared the most essential elements important to a small business' decision-making process when choosing the best CRM. We have assessed both CRMs based on pricing, usability, general features, customer service, and more. 
1) Salesforce vs. Freshsales: An overview
It can be difficult to select the best CRM for your business. This is due to the substantial number of CRMs available on the market, each of which has unique characteristics. The objective is to choose a CRM that has the appropriate integrations for your type of organization. 
In recent years there has been a significant rise in popularity for both Salesforce and Freshsales CRM. Because of their excellent integrations and the service, they offer, it becomes crucial to pay attention to these CRMs.
This is particularly true when it comes to processing company data and managing business relationships with present or potential clients.
You can customize the Salesforce CRM user interface to meet your unique business requirements in a variety of areas, including sales, customer support, marketing, productivity, and more.
Although it has an extensive feature set, the learning curve is steep in line with that. Large firms would be better served by its pricing, which is why it is better suited to large corporations than small businesses. Optional features can also dramatically raise your overall cost. 
Small business owners who need basic CRM features can afford Freshsales CRM, and larger enterprises who are prepared to pay for its upper-tier subscriptions can also add additional functionality.
Since it is intended for sales teams, businesses with just one salesperson could find some of the capabilities less practical. The UI for Freshsales CRM is user-friendly: Your tasks are prominently displayed and creating and accessing reports is simple. 
2) Salesforce vs. Freshsales: Ease of Use
Freshsales offers the ease of use of its platform, emphasizing how straightforward it is and how even beginners can readily access the potential of this CRM. Salesforce, though, may appear to you a bit complicated, just by looking at the dashboard. 
Remember that Salesforce offers you greater customization options than Freshsales. You can calculate how to remove confusing information from the main screen if you do not want it. However, Freshsales is the obvious winner when it comes to being the easiest CRM to use. 
Also, read: A guide to DocuSign Salesforce Integration and its Benefits
3) Salesforce vs. Freshsales: Features and Benefits
Both Freshsales CRM and Salesforce excel in everyday business operations. Their built-in integrations can help you in workflow automation and map tasks.
More work can be done, and more data can be processed when the workflow is faster. There is no need to worry about integrating these CRMs into your corporate workflow because of how simple their features are to set up. 
Salesforce vs. Freshsales, it is difficult to compare these suppliers' CRM systems based on the features that each one of them offers.
Both are cloud-based platforms that are very customizable and enable you to manage your customer interactions more effectively.
Both display your deal, pipeline, and lead information in an aesthetically pleasing way. Both deliver data that is straightforward to comprehend, export, and display.
Importantly, both also make it simpler to convert customers into sales. As a result, when making your final choice, you must consider your business's size, growth pace, sales volume, priorities, andmost significantly – budget. 
Freshsales Sales Cloud 'Pro' Plan
Territories and lead assignment.
Multiple pipeline management.
Integrates with Google, Freshdesk, Zapier, and Mailchimp.
Configurable forecasting and sales reporting.
Salesforce Essentials
A single comprehensive view of your business' data.
Allows access to multiple devices.
Offers access to a vast range of integrations through the Salesforce AppExchange.
Automates data entry from calendars, email, and spreadsheets.
Also, read: Salesforce Document Generation Apps – Comparison and Review
4) Salesforce vs. Freshsales: Better Sales
Many people think that Salesforce is essential for larger businesses that demand greater returns. Salesforce is more capable than Freshsales and has access to a lot of information that Freshsales does not.
Because more information may lead to more sales when used effectively, Salesforce is the clear winner when it comes to achieving results more quickly and more effectively. 
Salesforce is incredibly customizable. It is more than most businesses will require, which might be overwhelming, but customization need not imply complexity. These capabilities can be used to hide and remove any extra features.
5) Salesforce vs. Freshsales: customer support
High-quality customer service can transform a one-time transaction into an ongoing, revenue-generating relationship once a deal is closed.
All of Freshsales' plans come with 24/7 email help, as well as 24-hour phone service from Monday through Friday. On its website, there is also an extremely useful help page with a vast selection of videos and articles.
These guide you through Freshsales' capabilities in detail and help you in installing the software or switching from another CRM. 
Salesforce's CRM customer support features include case/ticket support, call management, and customer portals. The level of customer service you receive from Salesforce depends on the package you choose.
Customers in the UK can call customer service during business hours, from 8 am to 6 pm, exclusively throughout the week.
However, if you chose a package with "Premier Support," you can contact someone every hour of every day, seven days a week.
You will receive a professional response to any inquiry within 120 minutes, which is the two-hour response time guideline followed by Salesforce. Through its forum and a community of more than two million Salesforce customers, you will gain access to insider expertise.
Additionally, you have access to conferences and webinars where you can learn from CRM professionals and experts. 
Also, read: Salesforce WordPress Integration: How to perform
6) Salesforce vs. Freshsales: Pricing
In order to determine exactly what you are and are not getting compared to what you need, you must analyze the pricing alternatives of each plan.
You can determine which one will best meet your budget by knowing the pricing differences between Freshsales and Salesforce. 
Freshsales Pricing
Free includes 24×5 assistance, built-in chat, email, and phone, contact, and account management, contact lifecycle stages, and a mobile app.
Growth costs $18 per month and includes everything from Free plus a visual sales pipeline, AI-powered predictive contact scoring, a product catalog, sales sequences, custom reports, and dashboards.
Pro costs $47 per month and offers all the features of Growth in addition to multiple sales pipelines, time-based workflows, AI-powered deal insights, and next best actions, chat campaigns, and WhatsApp business.
Enterprise costs $83 per month and includes every feature of Pro plus a custom module, AI-based forecasting insights, auto-profile enrichment, audit logs, and a dedicated account manager.
You will receive a discount if you decide to go for the annual billing.
Salesforce Pricing
Essentials cost $25 per month and include account, contact, lead, email integration with Gmail and outlook, opportunity management, and Salesforce mobile app.
Professional costs $75 per month and includes everything in Essentials plus lead registration and rules-based lead scoring, along with collaborative forecasting.
Enterprise costs $150 per month and has everything in Professional plus workflow and approval automation.
The Unlimited plan costs $300 per month and includes everything that is available in Enterprise along with 24/7 support.
Also, read: Salesforce for Small Business: How it can be helpful
The key difference between Freshsales and Salesforce
The following are the key differences between Freshsales and Salesforce:
Freshsales has a rapid learning curve and enables you to get started right away, whereas Salesforce requires extensive training to master.
In contrast to Salesforce, which offers a wide variety of paid add-ons, Freshsales does not require you to purchase any in order to achieve your goals.
While Salesforce is priced for larger enterprises, Freshsales is more affordable for beginners.
While Salesforce provides so much data that you can feel overwhelmed, Freshsales provides just enough data for you to analyze.
Final Verdict
Both Salesforce and Freshsales are powerful CRM platforms, and they cater to different user types and a variety of purposes. The fact that both CRMs have outstanding capabilities and integrations cannot be denied, yet one will always be superior. The benefit of one over the other will rely on you and your business in this situation. 
The elements essential to your sales process and the level of experience on your team decide which to choose. Freshsales is less complicated and more affordable while still providing all the necessary CRM functionality.
While Salesforce is more advanced, it still requires some technical expertise and prior CRM experience. We advise using Freshsales CRM if you run a small business and need to generate more leads and draw in clients. Its capabilities and built-in integration are ideal for this kind of work.
And, we recommend Salesforce CRM if you are seeking a CRM that can handle all types of customer relationship management. You will undoubtedly find what you need with its extensive feature set and deep integration.
Therefore, the analysis's final winner is Salesforce. It stands out in the categories of accounts, contacts and lead management, AI capabilities, collaboration, charts and visualizations, integrations, email integrations, document management, sales performance management, and quotes, orders, and invoices. It is a great option for businesses with a variety of requirements. 
Choose the CRM that best fits your business requirements. All the best! 
Also, read: Salesforce Service Cloud – How it can benefit your Business
FAQs (Frequently Asked Questions)
1) Does a business need to spend money on a CRM?
Yes, to help you follow up with leads, current customers, and grow your business revenue, you must have a reliable CRM.
CRM technology facilitates the necessary administrative tasks of staying connected with your customers.
Marketing to your customers becomes much simpler once you have managed your customer data since you can make sure they receive the right message at the right time. 
2) How does Freshsales help businesses?
A cloud-based CRM software called Freshsales is designed to help organizations in gathering fresh sales leads and manage interactions with potential clients. The CRM platform has a mobile app for iOS and Android that you can use to access it, and it has an AI tool to assist you to develop and convert leads.
3) Is there any need to move the entire organization to Salesforce or Freshsales all at once?
No. It is advisable to transition your business gradually so that certain team members can learn the new platform while others continue to use the old one. 
4) Is it worthwhile joining up for the Freshsales Free plan?
You may get a feel for the platform by signing up for the Freshsales Free plan before going for the paid plans.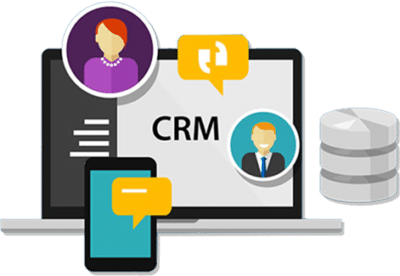 If you are new to automation and confused about Workflow or Process Builder. Need not to worry, we have got you all covered. Talk to our experts and clear all the cloudy thoughts about automation.