It is not a new concept or idea to use software to manage various aspects of your business, track data, and make informed decisions. But business technology alternatives have now evolved to a great extent. If you are looking for a business management solution, you must have heard of Dynamics 365 Business Central, which is Microsoft's cloud-based ERP solution.
Enterprise Resource Planning (ERP) software connects all areas of your business and team so that they can operate collaboratively and productively. D365 Business Central, designed for small to medium-sized organizations, allows you to administer your whole operation from a single unified solution.   
Microsoft Dynamics 365 Business Central is one of the best cloud ERP solutions available. Business Central is designed to be simple and easy to use, making it suitable for quick adoption across financial, executive, sales, and IT teams. While Business Central has an extremely user-friendly design, it is nonetheless robust enough to manage complicated workflows and operational requirements.  
Business Central can connect your business from start to end and can even be customized to match your specific needs and goals. You do not need a separate piece of software to input and track data for each department or operational area, plus now you do not have to manually generate reports in Excel spreadsheets after using this ERP solution.
Now let us take a closer look and discover how Dynamic 365 Business Central can help you create a successful business.  
 What is Dynamics 365 Business Central? 
Dynamic 365 Business Central is an enterprise resource management tool that helps firms in managing their day-to-day activities. It is an ERP solution that also has strong customer relationship management (CRM) capabilities.
This means you can use this software to accelerate sales while simultaneously optimizing your supply chain, managing finances, and more. To fulfil the demands of modern clients, this product gets constantly updated and upgraded.  
Business Central provides a comprehensive all-in-one solution for managing your entire business while optimizing business processes, boosting client interactions, and helping you in making better business decisions.
The most appealing aspect of Business Central as a corporate solution is its adaptability. You will be able to personalize the entire application.
Dynamics 365 can be customized in a variety of ways, including workflow, custom layout, and function. Through Business Central Development Services, you can further increase productivity by modifying features, views, modules, and fields to fit your processes.  
Also, read: Conquer Security and Disaster Recovery Challenges with Microsoft Dynamics 365 Business Central SaaS
Top Benefits of Using Dynamics 365 Business Central
Microsoft's latest cloud-based ERP solution provides a combination of modern ERP and CRM tools that help businesses grow while strengthening customer interactions. This Dynamics 365 Business Central platform offers enterprises a consolidated platform from which to manage their processes smoothly.
Having all operations controlled on a single platform allows companies to gain a better understanding of their business by providing a single source of truth and removing departmental silos that can divert crucial data from being transmitted quickly.  
Whether you are just starting in business or are making your way up the corporate ladder, having a powerful system like Dynamics 365 Business Central to manage your everyday operations will help your business accelerate its growth. This adaptable and simple-to-scale solution enables enterprises to effortlessly expand their businesses while allowing seamless connectivity with a variety of other Microsoft applications and product packages. 
Dynamics Business Central is built with enterprise-grade security to ensure that data is constantly protected and backed up. Here are the top Business Central advantages you should be aware of:  
Copy Infographic
1) Easily manage all your business activities
Businesses are required to execute a wide range of actions to improve their business operations and workflows in an environment where new expectations are continuously placed on them to be competitive. But with an ERP solution, you can examine all aspects of the business.  
ERP systems are much more than just a tool for managing the company's multiple components and business activities. You can manage all your business activities from a single system with an ERP system like Business Central. This system further improves and streamlines human resource initiatives because all corporate activities can be managed from a single platform.  
2) Easily adapt to your business as it grows
Today's organizations need to respond to changes in the business environment with greater ease and agility. Including various modern features and capabilities, Dynamics 365 Business Central can help you adapt to market trends as your business grows, while also allowing you to work smarter and faster – from anywhere, at any time, and on any device.  
3) Proven and adapted intelligence capabilities 
Dynamics Business Central is designed with innovative intelligence capabilities that can be accessed whenever and wherever you need them.
When you choose Business Central, you are selecting a system whose functionality has been continuously improved and adapted by thousands of users and businesses over the last 40 years.
Real-time intuitive dashboards and KPIs provide insights into various metrics, allowing for faster and more comprehensive responses to issues.  
Also, read: Performing a bank reconciliation in Dynamics 365 Business Central
4) Lower operating costs  
Microsoft Dynamics 365 Business Central is a cloud-based ERP solution, which means you save money on infrastructure and IT costs when compared to locally hosted solutions. Because Business Central is licensed on a subscription-based monthly fixed-price basis, there is no need for significant pre-payment.
This ensures that you always know your operating costs and that future expenses are predictable and transparent.  
5) Improved financial management while accelerating the sales process  
Dynamics Business Central paves the path for better financial management by incorporating several modern finance capabilities. With Business Central, you can gain control of your financial data, monitor financial performance, and make evidence-based financial decisions, resulting in shorter cycle times and higher efficiency.  
Teams can further use this solution to prioritize leads based on revenue potential and receive AI-based guidance on the best upsell, cross-sell, and renewal opportunities for increased customer satisfaction and profits.  
6) Access the solution from anywhere  
Adaptability has become a competitive parameter today and teleworking has become the new standard, the flexibility of Business Central is a crucial factor to consider when picking an ERP solution. Because Dynamics 365 Business Central is a cloud solution, you can quickly access the company's data and manage the business from anywhere, on any device, at any time. 
7) Improved Customer Service  
Dynamics Business Central is an all-in-one solution that can help you meet all your business goals with ease, especially if you are an organization looking to unify your business, bring processes together, and run your business with increased efficiency.
With Business Central, you can get a detailed view of your customers' details, queries, previous interactions, and preferences, respond to them quickly and accurately, and exceed their expectations.  
Also, read: Business Central Integration with LeafLink Cannabis CRM
8) Scalability and Flexibility  
Dynamics 365 Business Central is a versatile and adaptable business solution that can be tailored to the changing requirements of the organization.
Extensions and apps can be easily connected to this solution, adding the extra functionality you need to run your business and meet the ever-changing business requirements.
You can further scale the Business Central functionality and number of users to keep up with your business's growth.  
9) Built-in integration  
Dynamics 365 Business Central is designed to be easily integrated. As a result, it is simple to integrate with other Microsoft business apps such as Power BI, Sales, and so on.
If you want to further customize your Business Central solution to meet specific business needs, you can download and install extensions directly from Microsoft AppSource or develop an extension with the functionality you need.  
10) Data Security and Protection 
Your business gets a high level of security by implementing Business Central. As it allows you to assign different security roles and degrees of responsibility to individual employees, which helps in the protection of your company's and your customer's data.
Furthermore, Business Central includes several built-in options and functions to help ensure that your data is securely stored and backed up. You can furthermore improve your application's security by including features like data encryption, authentication, authorization, and auditing.  
11) Up to date 
Business Central online is completely updated. One of the most significant differences between Business Central and its predecessor Dynamics NAV is that all additional functionality and special adaptations are created as extensions.
As a result, your ERP solution is always up to date and can serve as the foundation for the business's growth acceleration.  
12) ERP and CRM functionality  
Business Central is an ERP solution, but it also includes functionality that allows you to strengthen your relationship with your customers and improve the customer experience.
The CRM functionality in Business Central offers you control over your customer interactions and insight into the entire sales cycle of your business. This helps you get all the ERP functionality you require as well as a full range of sales and customer management functions. 
You might also be interested in reading: Top Benefits of Using Dynamics 365 Business Central for the Finance Industry 
Why should you consider Business Central in 2022? 
Having a modern and robust ERP system in place has become a critical business requirement for companies operating in today's digital transformation era.
Still, if there are a plethora of financial systems that are both free and easily accessible online, and where new systems are constantly emerging, a business owner may wonder to what extent a solution like Business Central makes sense.  
Business Central is a thoroughly tested and comprehensive ERP system that provides all the functionality you require, regardless of the size of your business. It makes sense because Business Central is much more than an accounting system.
You will also be able to consolidate several unconnected systems into a single unified system using D365 Business Central. This application can be easily scaled and adapted to your business needs and company size, allowing your business to grow smoothly.  
Here are some compelling reasons to choose Business Central:  
Dynamics 365 Business Central is an excellent way to take advantage of the cloud's most recent and up-to-date security, scalability, and availability features. 
If your business wants to start with an ERP, Business Central is the ideal platform because it covers financial management, supply chain, sales, customer service, and warehouse management. 
If you think you have outgrown your basic accounting software/legacy ERP system, adopting a modern, intelligent, unified, and adaptable solution such as Dynamics 365 Business Central can help you connect and grow your business through smarter decision-making. 
If you are looking for innovative finance capabilities, Dynamics Central can help you gain control of financial data, accelerate financial reporting, expand into global markets, and make more profitable financial decisions.  
Looking for Business Central Consulting and Implementation Services
Send us your requirements, we will get back to you with a quote
Is Dynamics 365 Business Central a good Fit for your business? 
Dynamics 365 Business Central enables businesses to gain internal visibility and a complete picture of their processes, allowing them to see exactly what they are doing and where they can improve.
The most fundamental level of using an ERP, such as Dynamics 365 Business Central, improves record accuracy, ensuring that every user has access to the correct information.
This not only saves time but also improves the quality of a company's engagement with their customers, helping to boost customer satisfaction. 
Real-time analytics enable businesses to spot trends in their data, so they can quickly respond to changes in the market and generate forecasts that ensure they are always ready to meet demand.
It furthermore helps businesses become more efficient by automating certain processes and speeding up those that cannot be automated, allowing employees to spend more time on tasks that will help them progress.  
You have now learned how Microsoft Dynamics 365 Business Central can benefit your business, but you are still unsure if this solution is right for your business. Here are a couple of questions to help you decide:  
Are you a small or medium-sized business?  
Want to make your data more secure?  
Has your accounting software outgrown?  
Do you require a flexible and highly customizable solution?  
Do you use manual methods or multiple software systems?  
Dynamics 365 Business Central is intended for small to medium-sized businesses and is a perfect choice if you require an all-in-one solution to help you run your business.  
Also, read: Outgrown of QuickBooks? Business Central Could be the Right Choice for You
Conclusion
 After learning about all the important benefits of Business Central for businesses, now you must be having a better understanding of how Microsoft maintains its leadership position in the world of ERP systems for small to medium-sized businesses with Dynamics 365 Business Central.  
Business Central is a highly effective, comprehensive, and user-friendly ERP platform. It is a top choice because of its customizability, flexibility, regulatory compliance management, extensions, and ease with which it integrates with the entire Microsoft stack.  
If you would like to learn more about how Business Central can help you streamline your business, please contact us. We have extensive experience in managing and migrating ERP and cloud migrations. Our experts have decades of experience helping businesses in selecting the right technology to resolve challenges and achieve their goals through digital transformation. 
FAQs (Frequently Asked Questions) 
1) What sets Microsoft Dynamics 365 Business Central apart from other financial software such as QuickBooks?
The primary difference between Business Central and QuickBooks is that Business Central connects all your company's departments or groups, from sales to marketing to production to finance and more.
ERP, such as Business Central, enables all your employees to collaborate across the system with a single source of accurate and up-to-date data.
QuickBooks, on the other hand, is a simple option for managing bookkeeping and accounting, but it lacks adequate data tracking across all operational areas such as inventory, warehousing, sales, project management, and so on.  
2) What is the purpose of Microsoft Dynamics 365 Business Central?
Business Central is a highly customizable system that can handle any business process. The following are the most common areas where Business Central can help:  
* Financial administration  
* Inventory and supply chain management  
* Project administration  
* Customer service management  
* Management of operations  
* Sales and service management  
 Business Central handles all aspects of financial management, from quoting and invoicing to cash flow forecasting and customized reporting.  
3) What industries and businesses use Microsoft Dynamics 365 Business Central?
Dynamics 365 Business Central is so adaptable that it can be used by businesses in almost any industry. It is an excellent choice for small to medium-sized businesses looking to streamline, centralize, and grow. This cloud solution has flexible licensing modules and functionality that will scale with your business as it grows – or downsizes if required.  
4) What is the price of Business Central?
Pricing for Business Central varies, but a Full User License can cost $70-100 per user per month and a limited Team Member license can cost $8 per user per month.  
The price of a Business Central subscription is determined by the user type. Below is a list of the current subscription prices:  
* Business Central Essentials: $70/month per user  
* Business Central Premium: $100/month per user  
Subscription prices for add-on licenses are as follows:  
* Team Member License: $8/month per user  
* User License: $40/month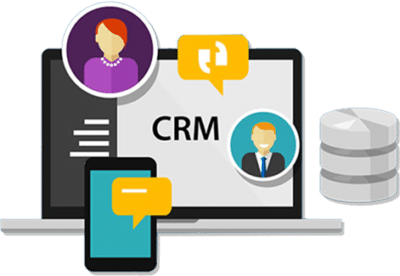 Microsoft Dynamics 365 Business Central is an all-in-one ERP business management solution that helps you connect your financials, sales, service, and operations to streamline business processes. Connect our team if you are interested in implementing Dynamics 366 business central in your business.