CRM has evolved into much more than it was in its early days over the years. It is now a key data source used by businesses to facilitate process and marketing automation. CRMs have a lot to offer businesses of all sizes and industries. Most CRM platforms are multi-purpose, allowing them to be used for several mission-critical business applications, while others are designed expressly for the requirements of an organization.
CRM also provides insights into customer behavior and patterns, which help to drive marketing campaigns that cost less and are more effective. These services are enhancing the ROI of CRM platforms and leading to breakthroughs in efficiency and results. 
This makes CRM software essential for any business that wishes to grow considerably. A CRM can help in developing engaging relationships with potential consumers and converting them into customers. This transition from a generated lead to a full-fledged client can be difficult. So many businesses employ a CRM system in their businesses to improve productivity and efficiency. 
CRM, or customer relationship management, is a comprehensive approach that includes methods, concepts, standards, and technology that a business uses to manage and analyze customer data and interactions across the customer lifecycle.
Most CRMs can be adapted to any kind of industry and are entirely customizable to the needs of the business owner. CRM solutions can now be scaled up and down as required. That means they can collaborate with businesses of all sizes and phases of development. 
How CRM software can help businesses in a variety of industries enhance their sales, marketing, and customer service.
This article examines the three major businesses that gain from CRM: Construction, IT, and Manufacturing. 
Do different business sectors benefit from CRM?
Most businesses can benefit from customer relationship management (CRM). Customers are the single most valuable business asset, regardless of your industry, size, or the type of products or services you provide. They are the primary source of revenue and the foundation for the success of every business. A CRM facilitates engaging interactions with potential consumers, converting them into customers.
This process of converting a generated lead into a full-fledged customer can be quite complex and time-consuming for the sales team. As a result, to maximize efficiency, many companies employ a CRM system. Most CRMs are adaptable to any industry and entirely configurable to the specifications of the business owner. 
CRM aims to strengthen existing customer relationships, locate new prospective customers, and re-engage past customers. CRM software makes it easier to collect, organize, and manage customer information all in one location.
CRMs are no longer just for large-scale firms with massive client databases; they are also beneficial to small and medium-sized businesses. A CRM system, which is designed to track and streamline your activities, can be one of the most powerful management tools in your arsenal.
CRM solutions can help you improve customer service, strengthen customer relationships, retain new customers, and have far more successful marketing and sales initiatives. 
Mentioned below are some of the top advantages of implementing CRM in your business:
Efficiency, specifically in data management
Enhanced customer experience
Increased accountability
Improved departmental and team collaboration and communication
Enhanced reporting and analytical capabilities
CRMs can also provide some financial benefits. You can improve sales by anticipating client demands using past data. Determine which of your customers are profitable and which are not. Also, you can cross-sell products by recommending alternatives or improvements. 
Here's how CRM system benefits can revive and grow your business!
Enhanced Customer Satisfaction
Enhanced Customer Retention (and Revenue)
Improved Internal Communication
Optimized Your Marketing
Gain Valuable Insights
Also, read: How to Create a Customer-Centric Strategy for Your Business 
CRM for Construction
Managing a project is a complicated and time-consuming procedure for anyone working in the construction sector. Many stakeholders and contacts are involved, including contractors, builders, architects, and decision-makers.
Furthermore, CRM development software helps you to log and arrange all your prospects' and customers' contact information in one location. There will be no more digging through emails or spreadsheets for this information. 
A CRM allows you to communicate with customers through the contractor CRM while also viewing your communication history in one location.
With a CRM, you can send an identical email to each contact you choose, complete with pre-defined personalized details.
You may free up time for your employees to engage in higher-value tasks by automating repetitive processes like scheduling appointments, project updates, and data entry. 
Copy Infographic
1) Efficiently Managing Contractors
Custom options for managing contractors are also available in the top CRMs for construction organizations. A CRM, for example, can send personalized emails in bulk to all contractors working on a specific project.
Instead of delivering individual updates, your team will save time that can be spent on lead management and project management. 
2) Improved Collaboration
A lack of organized data and processes makes teamwork far more difficult than it must be, as certain duties can be mistakenly duplicated while others go incomplete.
It is easier to have a uniform process with aligned goals when you use a CRM as a platform for your construction project management software. With all data stored in one place, your teams always have access to all the information they need to make the best decisions. 
3) Project Management
Dealing with many contractors and clients at once makes it difficult for construction companies to keep track of everything that is going on.
Employee and contractor CRM software, allows you to easily manage your operations at a prominent level as well as through detailed project views, allowing you to immediately understand what your teams are up to. 
4) Improved Intelligence
A building contract involves a lot of things and information that you need to be aware of and able to access at any time, like document management, deadlines, and lead times to job site access and time monitoring.
A construction contractor CRM eliminates the need to filter through cluttered inboxes or out-of-date spreadsheets to obtain the most up-to-date information.
It also helps you manage your pipeline and make better decisions, such as which opportunities to prioritize. 
Also, read: 12 CRM Analytics to Track in 2022 and beyond
CRM for IT
Customer Relationship Management (CRM) software is gaining popularity because it allows organizations to stay updated with their customers' ever-changing requirements. Rapid advancements in the IT sector have heightened the demand for IT firms to implement CRM software.
The IT business should stop spending large sums of money on outdated software because CRM can help to increase operational efficiency, save you endless hours working on client reports, and much more. This software offers a great ability to increase retention, loyalty, acquisitions, and more. 
IT companies must be the first to identify shifting trends to bring things to market faster and better than competitors. Customer satisfaction rises as CRM makes communication more streamlined and effective.
Copy Infographic
1) Operations and Support
Keeping track of customer interactions to learn from them and collect other essential information is a time-consuming but necessary task.
CRM can help, it organizes information gathered from customers during each engagement to maintain consistency.
You will provide personalized service regardless of when you contact us or who you talk to. Customers will not have to repeat themselves repeatedly. 
2) Long-term Viability and Resource Conservation
There are several industries, specifically information technology, which are moving toward more sustainable operations as they migrate to a circular economy.
A CRM system integrates data storage and resource management into a single, scalable, and long-lasting tool.
There are numerous factors involved when it comes to resource management, and CRM can help businesses achieve their goals based on current and future market trends.
A CRM can furthermore allocate resources and budgets based on the requirements of your company. 
3) Comprehensive, Real-time Analytics
Collecting data, processing, and interpreting it takes time, which can lead to slow implementation and hamper product development and sales.
CRMs are designed to make sense of massive amounts of data, allowing IT experts to prepare reports rapidly and efficiently for executives.
This helps IT firms to improve overall efficiency by better knowing their current client base, application performance, and service operations. 
4) Gain an Advantage Over the Competition
Timing is especially important, whether it is in any industry, and this is also true in the IT sector.
Businesses that wish to develop and remain at the forefront of technology require information, accuracy, and speed. All of these can be achieved if you have proper CRM software implemented in your system. 
Also, read: Top Benefits of Using Dynamics 365 Business Central for the Finance Industry 
CRM for Manufacturing
Businesses are using CRM for Manufacturing Industry today to simplify their business processes and provide outstanding customer service.
CRM systems for manufacturing will not only help to collect and keep customer information, as well as their prior history and interactions with a company but will also evaluate this data and provide relevant insights.
This will provide you with a 360-degree view of your customers, better sales management, and increased team productivity. 
This data can further be used by the marketing department to personalize campaigns and gain insight into lead generation. CRM will furthermore support the production department by analyzing order history and forecasting future inventory requirements.
Copy Infographic
1) Improved Product Quality
Manufacturing organizations can benefit from CRM software in a variety of ways, one of which is the ability to improve goods and products.
When customers provide feedback, reviews, or support requests, this information can be saved and uploaded to a database from which product reports can be generated.
This provides manufacturing businesses with a more powerful system for gathering and evaluating input, allowing them to design goods and deliver them to customers as quickly as possible.
So, a CRM solution for a manufacturing industry sets a direct line of communication with your customers and prospects, allowing companies and customers to communicate more consistently. 
2) Enhanced Supply Chain Visibility
An intelligent supply chain is a technology that integrates ERP and manufacturing CRM interfaces to improve visibility.
Both systems offer insights into inventory, operations, order processing, warehousing, and distribution, enabling better supply chain management.
Having all this helps manufacturers to better manage production schedules and inventory levels, making purchase and procurement more efficient. 
3) Improved Forecasting Accuracy
Real-time sales estimates are essential when working with suppliers, shippers, and handlers. CRM systems can help manufacturing companies anticipate future sales growth based on their current pipeline and alternative pipeline scenarios.
All this information will be presented graphically in the right system. It will also enable you to incorporate the most recent, detailed demand data from sales notes.
This could reveal previously hidden trends, adding a whole new dimension to your forecasts. 
4) Order fulfillment in one Place
Customers will be happier, and businesses will be more efficient if order fulfillment and delivery are taken seriously. And transparency from beginning to finish improves supply chain resilience, decreasing the impact of interruptions on manufacturers and their customers.
CRM tools that improve communication and automate workflows to increase speed and efficiency can easily incorporate data from shipping partners and warehouses.
Here the key goal is to get the customer what they purchased as promptly, reliably, and affordably as possible. 
Also, read: CRM Artificial Intelligence – What is it and how can it benefit your business?
Conclusion – Maximize Your Business Performance
As you can see, there are a plethora of excellent outcomes from customer relationship management that will benefit any type and size of business. By improving your up-sell and cross-sell opportunities, a CRM system can help you enhance your business performance.
It is an excellent tool for organizations in the manufacturing, information technology, and construction industries to automate business operations, reduce customer churn, and enhance revenue. Up-sell and cross-sell are two sales methods that can be easily implemented with CRM software because you will have a better grasp of customers' wants, needs, and purchasing patterns. Having this information in a centralized database allows your sales team to promote opportunities as required. 
Also, read: How Can CRM Software Help You Align Sales and Marketing?
FAQs (Frequently Asked Questions)
1) Why is CRM important for software and technology companies?
To keep ahead of the competition, software and technology companies must maximize their usage of CRM. As these types of businesses are highly competitive, making it a difficult environment to work in. CRM can help software and technology companies to improve customer service. 
2) Which is preferable: purchasing a CRM solution or developing a customized one?
This decision can only be taken after an examination of your company's business requirements. When developing your system, you may need to go through the entire software development life cycle, beginning with requirements analysis and ending with support. Buying CRM software means that the software seller will be held liable for the issues.  
3) Do CRM solutions take a long time to implement?
Implementing a ready solution will take a few days; however, if you require CRM that fully satisfies your business demands, it is worth creating a custom solution, thus the length of your project can range from 2 to 6 months based on the following factors: 
> The volume of data that must be imported. 
> What third-party integrations are required. 
> Several customizations that are required. 
> The number of departments/users who will use CRM. 
4) What types of businesses can profit from CRM?
CRM systems are successfully employed by a variety of businesses, including financial services, high-tech, manufacturing, construction, media, IT, and telecommunications, as well as government agencies, non-profits, and others. Businesses can manage their everyday work and focus on their clients by choosing the right CRM.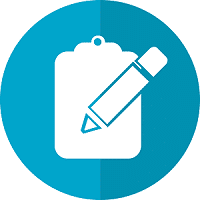 Do you want to implement a CRM system within your organization? Connect with our CRM Experts today!