A satisfied customer is a key to a brand's success. If a customer's questions are correctly answered, they feel attended and form a link of mutual trust with the business. However, excellent assistance and task management are necessary to keep all the inquiries organized and to respond to them. "Delightful customer service" is normally buried at the bottom of the priority list for most small businesses. This is because there are so many demands and responsibilities to meet. It is understandable why horrible experiences result from ignoring consumer concerns or demands.    
Small businesses often make the error of relying only on their employees to handle customer service. Or they pick a tool that falls short of what they need. Instead, they need good help desk software to expedite and simplify their customer service operation.
Getting the most reliable help desk software for small businesses can help you overcome all these challenges and problems. You can track complaints from several channels, work with other departments, promote self-service, delight consumers, and more.    
There is no other way to keep consumers except to provide outstanding service. Help Desk Software has revolutionized the way we conduct business. It allows us to submit tickets online, automates most of the suite, and improves reporting and optimization. If you are seeking a solution like this, you have come to the right place, keep reading!   
What is Help Desk Software?   
A help desk is defined as a case management tool. This tool helps businesses to receive, allocate, resolve, and analyze tickets or inquiries from internal audiences (IT or HR).
It enables you to manage all your customer inquiries across all methods of communication from a single platform.
This includes conversations from numerous communication channels, such as phone, live chat, email, social media platforms, and more.
Because businesses now interact with their clients across a variety of channels, it furthermore helps you manage consumer requests effectively.    
Help desk software includes a variety of tools that agents can use. These tools help to retrieve profile data quickly and accurately, capture context, and assess sentiment.
This software also provides shortcuts and templates to make it simple for customer support representatives to respond.     
Also, read: Healthcare CRM: Features, Benefits, FAQs, and Integrations 
Why should businesses use help desk software?   
Help desk software for small businesses and systems for managing tickets are essential for offering excellent assistance. This also has a real impact on client satisfaction.
The biggest reason for adopting help desk software is that it enables you to keep up with all the approaches. This includes different approaches and strategies that are currently possible to satisfy the needs of your customers.
A help desk system has advantages for businesses of all sizes, whether they assist internal or external audiences.       
Help desk software allows your customers to easily find support alternatives regardless of their preferred platform. This software also contributes to maintaining agent satisfaction.
It provides agents with all the resources they require at their fingertips and even automates multiple processes.     
Choosing the right help desk management software can help your business accomplish:    
Automate responses and prompts to help you avoid repetitive tasks and save time. 
Based on the facts gathered, keep a straightforward FAQ area that can help customers right away. 
If all your queries are listed on one platform, assign tasks a priority based on the urgency of the requests. 
Keep track of how long it typically takes to reply to an inquiry. 
Give your team a virtual assistant to help them be more productive. 
Also, read: CRM Integrations You Need to Level up your Tech Stack 
10 best Help Desk Software for Small Businesses
1) Salesforce Service Cloud
Salesforce Service Cloud is unquestionably a competitor for businesses in need of reliable, enterprise-level technical support software.
This Salesforce Customer Success Platform serves as the foundation for Salesforce Service Cloud. It provides you with a 360-degree perspective of your clients. This further helps you to offer services that are smarter, quicker, and more personalized. 
You can improve the agent's experience with Service Cloud by automating service procedures and streamlining workflows.
Using AI-powered automation, 360-degree customer perspectives, and advanced service analytics, it provides the best customer service experience. This results in a system that enables exceptional service and improvement over time.    
If you currently use other well-known Salesforce products, such as their CRM, it becomes simple to access the full capability of Salesforce Service Cloud. 
Features: 
Knowledge management 
Workflow automation 
Easy access to the case history 
Multiple channels of contact (Multichannel) 
Self-help portal 
Remote access 
Customer forums 
Call center management    
Looking for Salesforce Development and Implementation Services
Send us your requirements, we will get back to you with a quote
2) Dynamics 365 Customer Service  
You get a range of features when you use Dynamics 365 Customer Service. This ensures that your business provides the best customer service experience to its clients. Knowing your consumers allows you to customize each experience and maximizes the efficiency of your agents. This helps you can gain repeat business and earn customers for life.    
The agent experience is the core of Dynamics 365 Customer Service. Enhancing agent productivity through productivity tools will significantly improve customer satisfaction in service delivery. As they will be able to take customer requests from any channel and handle multiple sessions at once.    
Features: 
Follow up on customer issues using cases. 
Automate case assignments based on a variety of criteria, including the type of customer, industry, and product. 
With customized views and dashboards, cases can be managed by individuals or teams with ease. 
Share information in the knowledge base. 
Create queues and allocate cases to the right channels. 
Utilize entitlements to specify service terms. 
Use dashboards and reports to manage performance and productivity.    
Organizations today are continuously dealing with the difficulties of presenting and managing massive amounts of information. This information was formerly kept in countless paper files. But now it is possible to keep this information in an electronic format, such as scanned photographs and PDF files.
SharePoint enables users to log in, access, share, and collaborate with others. SharePoint can be utilized with widely used browsers like Chrome, Safari, and Firefox because it is a web-based solution.
Additionally, SharePoint allows the no-code development of self-service portals with a knowledge base and FAQs. This helps users to look for solutions to their issues (hardware problems, remote access problems, etc.).    
Features: 
Collaboration 
Business Intelligence 
Content Management 
Also, read: How Construction, IT, and Manufacturing Industries can Capitalize on CRM?
 4) Zoho Desk
You have heard of another one of the top help desk software systems out there. Zoho Desk, which is one of the best cloud support products available. It enables businesses to provide round-the-clock customer service without the need for a global team.
You can receive requests and answer them across platforms while gathering vital customer data onto a single platform that is simple to use.
The platform is also very reasonably priced and continuously adds new features and abilities. If you want something basic to begin with that can be expanded as much as necessary, try this software. 
Features:
Easy to manage 
Straightforward integration with the vast number of other Zoho products 
Highly configurable 
Help Center customization 
Easy to grow and expand 
Reports & dashboards   
5) Freshdesk    
With its quick deployment and no-code customization, Freshdesk has become a favorite among cloud-based IT help desk systems. Requests received by email, web, phone, chat, and social media are converted into tickets by Freshdesk. This also unifies ticket resolution across platforms.
Its popular features include knowledge bases, support for multichannel communication, and AI-powered service management tools that provide data-based suggestions.
With Freshdesk, you can manage SLAs, provide self-service, automate workflows, track analytics, and keep up with everything related to customer support.
You can also test out Freshdesk software for 21 days (about 3 weeks). 
Features:
Reporting and analytics 
Team dashboards 
Approval workflows 
Chatbot powered by Freddy AI 
Ticket creation 
Automation 
SLA Management   
Also, Read: 12 CRM Analytics to Track in 2022 and beyond
 6) Help Scout    
Help Scout is a platform for customer interactions. This software provides businesses with the flexibility, power, and affordability to manage successful client relationships.
Strong reporting, native knowledge bases, a solid API, and a wide variety of integrations are all supported by this software. With a better ROI, Help Scout can support big customer support teams of 500 or more.    
Messages are combined with your shared email, live chat, and support center in Help Scout. Without their having to contact you, this enables you to exceed client expectations or provide an amazing customer experience.
If a business wants a full communication platform with all the automation and collaboration capabilities to deliver a significant customer experience, Help Scout is the best choice.    
Features: 
Advanced security with SSO/SAML and two-factor authentication
Customizable branding 
Knowledge based content management 
Multi-channel support 
Extensions and integrations 
Collision detection prevents responding to identical messages 
Website live chat 
Collaboration tools    
7) Zendesk Support 
It is hard to leave Zendesk out of a discussion when talking about the best help desk software available. This award-winning software has a wide range of features that could be useful for businesses of all sizes.
Customer service is handled by one module in Zendesk CRM, while sales are handled by the other. You can connect with a customer on whichever platform you want with the help of this platform.    
Its architecture is cleverly designed to reduce customer service agent time. This further saves the business money with a variety of collaborative tools, prebuilt connectors, and quick responses.    
Features: 
Contact management 
Customizable reports 
Automatic ticket creation 
Leads management 
Marketing automation 
Solid integration options 
Real-time dashboard 
Also, read: CRM Artificial Intelligence – What is it and how can it benefit your business?
8) FreshService
FreshService is a cloud-based solution, it is modern and user-friendly. Features for project management, incident management, asset management, and other functions are also included. It offers a non-transactional, round-the-clock consultation-style service.
Your team can address problems that need human interaction using its user-friendly interface while filtering out problems that can be automated.    
This is one of the most well-liked help desk software that offers a long variety of useful functions. The fact that anyone can utilize FreshService with little to no prior training is its most attractive feature.    
Features: 
Customizable workflow 
Extensive knowledge base 
Tons of integration options 
Flexible ticketing system 
IT support tools
Award-winning lead management    
9)  HappyFox   
One of the best help desk software platforms available is HappyFox, which is regarded as the best. Its intuitive layout makes it simple for people to ask for help and find solutions.
You can assign tasks to your team, monitor their progress, and maintain productive customer relationships. It also provides a support ticket system that lets you keep track of all your customers' issues from one console.   
Due to its wide range of use cases, it is ideal for several industries. This includes education, retail, IT services, communications, aviation, healthcare, and more.    
Features:    
Workflow Automation 
Asset management functionality 
Highly customizable 
Integration with Slack, Microsoft teams, Salesforce, etc. 
Multilingual Help desk 
Agent and Task management 
10) SysAid    
The SysAid IT help desk software was created to help IT workers work more efficiently. It is one of the best options available in the industry.
This platform has a strong emphasis on automation and has tools for handling multiple tickets. SysAid is a leading supplier of IT service management (ITSM) solutions. This provides a range of solutions that enable businesses to provide their clients and team with better services.
These systems are highly designed to decrease manual intervention through workflow automation, automated ticket management, and other means.    
Features:    
The dedicated customer success manager 
Self-service portal 
Advanced custom fields 
AI service desk 
Third-party integrations 
Task automation 
Automation of digital workflows 
Also, read: How Can CRM Software Help You Align Sales and Marketing?
Conclusion: Pick the Ideal Help Desk for Your Business   
Selecting or switching to a new help desk is a significant investment in the success of your customer care team and your business. There are many reputable providers of support desk software. However, it can be difficult to choose one or even where to begin your search.     
All the choices on our list above are excellent choices. These can be the best choice for your business. All of them provide you with the functionality required to put them into practice and provide clients with good help desk experience. Therefore, there is a higher likelihood of repeat business.
While your team and customers will determine which help desk software is best for your business. But there are still several crucial factors that you must consider as per your business.
You should always keep in mind one important point. Always choose a tool that works effectively for your team (and your customers). As any tool you use will have a significant impact on your business.   
FAQs (Frequently Asked Questions)
1) What makes a good helpdesk system? 
Here are the key characteristics that a top-notch help desk system should have:   
* User-friendly interface  
* Excellent analytical metrics  
* Smart Ticket Prioritization  
* Updated Knowledge Base  
* Automate routine work  
* Customer Management  
2) What is the difference between the Help Desk and CRM?
CRMs and Help Desk solutions are comparable but not the same. Using the ticketing system and help desk capabilities, clients can submit online requests for technical support. While the Customer Relationship Management System (CRM) enables you to gather and retain all the data regarding your leads. This provides agents with the information they need for improved customer care.  
3) Does the support desk application work for your business?  
Your help desk software must be compatible with your business's growth objectives, financial constraints, service priorities, clientele, workflows, and systems. You should be helping customers rather than putting together a help desk solution. You need to determine whether your help desk software brings you closer to your definition of effectiveness.  
4) Will this help desk software still work well as your business expands?
The best IT help desk systems are adaptable enough to scale at any speed while being configurable enough to adapt to any workflow. Even though one help desk system might meet your current needs. But you should also consider how your service operation may develop over time, and whether your software can accommodate that.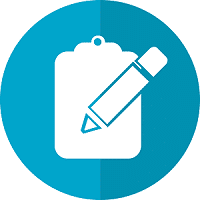 Do you want to implement a CRM system within your organization? Connect with our CRM Experts today!