If increasing brand and product recognition are what your business needs, then you must utilize the power of the most significant marketing CRMs available in the market today. 
Marketing platforms must be linked to sales platforms to be effective (and sometimes even customer support too). This is the bond that keeps everything together: Customer relationship management (CRM). Even yet, your marketing teams may have unique requirements from time to time. As a result, different platforms exist that serve as customer relationship management systems (CRMs) for marketing. 
Due to the many excellent options available, we have limited it down to the Top 6 CRM Software & tools for marketing. We split down the features, niches, and costs into three categories.
Top 8 CRM software and tools to boost your marketing efforts
After extensive study and testing, as well as consideration of user feedback, we have developed a list of the best customer relationship management tools in marketing. It demonstrates which marketing CRM software is most appropriate for your company, whether big or small, or if you operate in a certain niche, such as e-commerce. 

Copy Infographic
1) SalesForce CRM (Best Overall)
Salesforce is the most popular CRM software in the world, and for good reason. Thousands of businesses and organizations use it to accomplish a variety of goals and use cases, including engaging customers with relevant digital marketing, launching eCommerce, providing excellent customer service, empowering teams to work efficiently from anywhere, and growing businesses smarter and faster. 
It is cloud-based, powerful, scalable, and adaptable enough to satisfy any organization's need. But how can you know whether it is an appropriate fit for your company? 
Pros
The UI adjusts to your needs, with a flexible API (Application Programming Interface) and main page to make using the simple tools. It allows you to report in detail to make strategic and rational judgments. 
Cons
Customer support is not as simple as believed; it is time-consuming, and it takes time to get an answer. Sometimes you must fix difficulties on your own if the response time taken is too long.
Although it offers excellent customization, administration, and integration features, accomplishing all of this may seem straightforward, but it is not; they provide little assistance in learning how to use each tool effectively, which may make the process laborious. 
2) Microsoft Dynamics 365 CRM
Microsoft Dynamics 365 is a set of third-party SaaS (software as a service) services and applications that businesses may set up, tweak, and use to create a high-performance ecosystem. It is a CRM, ERP (Enterprise Resource Planning), and productivity package that connects your unique processes, data, and business logic. 
Microsoft Dynamics 365 links people, processes, and rules to provide end-to-end alignment, especially when confronting quick change or abrupt size, for any major company that depends on a dispersed workforce, field workers, or separate worldwide branches. 
Pros
The user interface is extremely nice. Whether you are an experienced user or a novice, you will find it simple and enjoyable.
There is no need for training. You just need to be aware of B2B, corporate, and customer leads. Knowledgeable and helpful customer service personnel.
Cons
It is necessary to have a fast internet connection; else, the whole game would be slow.
If you are establishing a new lead, you will have to fill in the Source and a slew of other data, which may be tedious and time-consuming. 
3) HubSpot
Founded by MIT graduates in 2004, HubSpot has established itself as a prominent player in the inbound marketing industry. It has several components, including a CRM system and a Marketing Hub, and more. 
Pros
It assists with social media marketing initiatives and blog posts. You may create landing pages and do A/B testing to see which ones are more effective. Marketing automation technologies help in the streamlining of the entire process.
With "revenue attribution reporting," you can monitor the effectiveness of your marketing activities in real-time. Of course, this works fantastically when combined with your CRM data. 
Cons
There are few customization possibilities available with HubSpot. You could find its emphasis on marketing automation and contact data to be restricted if you wish to improve your relationship-based marketing efforts. 
Also, read: How to read and evaluate a CRM software development proposal
4) MailChimp (For Marketing)
MailChimp began as a service for managing email subscriptions. Since then, it has expanded to include topics such as contact management, marketing, and creative tools.
Pros
This customer relationship management system includes Salesforce automation and marketing solutions. Customer communication records, ranging from phone conversations to emails and chats, may be accessed. The incorporation of a lead form converts website visitors into contacts.
Different strategies to segment leads and consumers, such as by industry, lifetime value, and geography are all possible options. Marketing automation simplifies the process of setting up processes. It also integrates with other Mailchimp applications, such as email drip programs. 
Cons
Importing data may result in the creation of duplicate leads. The number of integrations is limited, and the automation options are not very sophisticated. 
Also, read: Best CRM for outlook Integration in 2022 and beyond
5) InterCom (For Chatbot and Messaging)
It is Intercom's specialty to provide what they refer to as a "conversational relationship platform." It aspires to increase consumer happiness by increasing human interaction with the brand. The conversational marketing arm of this platform is used extensively. 
Pros
Chatbots are one of the most key features of conversational marketing, and they are available via Intercom. As a result, lead creation is a significant component of this marketing platform.
Using the business messenger, you may send tailored messages to website visitors to welcome them. There is intelligent lead routing to assist in reaching the most qualified sales representatives based on pertinent client data. 
Cons
Pricing information is not easily accessible on their website, however, based on their estimates; this is not in the very low-priced category. There are also certain restrictions when it comes to data synchronization with other applications. 
Also, read: CRM For Professional Services: Best Practices and Cost-effective Support
6) Go Squared (For Marketing and Small Business)
GoSquared was founded in 2006 and has been growing ever since. It is a platform designed to help software enterprises in their growth. They have a new consumer engagement module for marketers that they have developed. 
Pros
Smart segmentation based on customer information and other data allows you to deliver the appropriate message to the right audience at the right time. Lead data on prospective consumers is collected and used to automate fine-tuned marketing campaigns, which are then sent to customers.
Follow-ups, for example, are sophisticated features that may help you keep your most critical clients fully engaged. 
Cons
The analytics dashboard is more crowded than it should be, and this is not a good thing. In addition, this one is not on the cheaper end of the price range. 
Also, read: 5 Signs that you need a CRM Implementation Consultant
7) Creatio (For Email Marketing)
Creatio is a massive platform that simplifies the process of automating business activities for its users. It may be utilized by marketing and sales teams who do not have a working knowledge of programming. It has a customer relationship management system that includes a marketing package. 
Pros
Creatio aids in the planning of the customer experience, which is essential in moving customers from marketing to the sales funnel. You can monitor consumer interactions across all channels to maximize the effectiveness of your marketing activities.
It captures excellent contact information and does segmentation. Marketing teams who specialize in email campaigns have access to a variety of useful tools. 
Cons
The user interface is cluttered. Customization of the platform might take a significant amount of time, and there is a moderate learning curve to contend with. The price structure is geared for enterprise-level clientele. 
8) Insightly (For Marketing Campaigns)
In 2009, the San Francisco-based company Insightly was established. It entered the game with a significant amount of venture capital funding. Their platform attempts to bring together the project, sales, and marketing teams in a single customer relationship management system (CRM). 
Pros
The Insightly marketing suite of tools places a strong emphasis on mapping out the whole client experience. Many tests and feedback reports are available, allowing you to fine-tune your lead management strategy regularly. There is an excellent email builder as well as a fantastic form builder. There are no disruptions in the flow of information from marketing to sales. 
Cons
Google Calendar's two-way synchronizations might be improved upon. The number of custom fields that may be added to contacts is restricted to 25. The CRM's user interface (UI) is a little on the dated side. 
Also, read: CRM Experts that put your business first – Top hiring strategies
Conclusion
The ideal marketing CRM will be the one that is most closely aligned with your company's requirements. We have given Salesforce the top spot overall, Mailchimp the honor of being the best free version, and HubSpot the honor of being the finest option for companies. So, whatever the case, all our marketing CRM systems are excellent choices. 
So, here is some general advice for small and medium-sized businesses (SMBs) searching for a marketing CRM. Before you choose a vendor, take into consideration the following three aspects. Prices are the first issue to be addressed, with special emphasis on price swings between various plans as you build up. This means that a steeper learning curve will result in more time and money being spent on training rather than marketing. Integration is the last step, which ensures that it is compatible with the tools you currently use.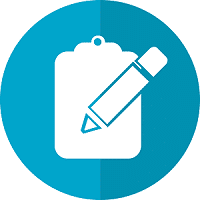 Do you want to implement a CRM system within your organization? Connect with our CRM Experts today!