A CRM system implementation for your business is a time-consuming and expensive process. Finding the ideal CRM for your company's needs, employee training, and the cost of the entire migration process must all be considered. And CRM implementation failure might be upsetting and have a significant negative impact on the entire business process. The largest barrier to an organization deciding to deploy CRM is often the fear of failure.    
Customer relationship management surely involves a lot of activities and decisions. This is necessary to provide customers with the finest experience and highest level of pleasure when using your business or services. It involves getting to know your customers, finding out what they need and how to provide it to them in the most beneficial ways for your business.    
However, the implementation could fail if your vision does not exist, is not measurable, or does not have support from stakeholders and business users. Simply completing your research before starting and working to ensure you receive the necessary buy-in will save your CRM project.
The issue arises from a failure to carefully plan and deploy, not from the product itself. The advantages of improved lead tracking, 360-degree customer views, more effective dashboard views, etc. are intuitive.
Now, in this blog, we will identify the top reasons for CRM implementation failure as well as how you can prevent doing the same. The best part is yet to come, so keep reading.
Top Reasons for CRM Implementation Failure
Copy Infographic
1) Not defining and setting clear goals 
Consider your objectives as well as the issues that the CRM needs to solve. You should follow a clear plan by establishing measurable goals and having a clear picture of where your business should be following successful implementation.
The most frequent issues that firms now encounter are a lack of preparation and improperly defined corporate goals.
Businesses need to consider and specify the precise issues that they want their CRM system to address. This can be done by establishing specific goals and objectives.
It is easier to set a clear vision that can be utilized to evaluate results when the objectives are smart and measurable.    
2) Lack of supervision from management 
The entire success of your CRM deployment solution depends on the performance of your sales, marketing, and customer service teams. The executive leadership level not providing enough support, encouragement, and training is another factor contributing to the high CRM implementation failure rate.
To fully benefit from CRM, there must be a strong commitment from higher management, and cross-departmental communication must be promoted at every level. These divisions must cooperate to help each other in accomplishing long-term corporate goals.    
3) Picking the wrong vendor
A waste of money would be spending thousands of pounds on functionality that you do not want or need. Businesses are much more likely to fail than those that make sound decisions based on proper in-depth research.
Lack of research makes businesses victim to marketing hype when choosing their CRM system. So, businesses must have control over their decisions to avoid negatively impacting existing processes.    
You can modify the following samples to fit your specific requirements:    
What CRM features are essential to your business's continued success? 
Does the software offer a customizable, adaptive user interface (UI) that you can readily change as required? 
Does it scale well? 
Is it simple to integrate with current tools? 
How much assistance will you give us with the price? 
How long has your business been around? 
Which other businesses like ours have you given CRMs to? 
4) Not able to get users onboard
Employees must comprehend and reap the benefits of whichever CRM they choose to deploy. All advantages will be lost if they are not dedicated and eager to use the new system. They should not consider CRM to be just another management tool.
CRMs should be viewed as a way for cross-departmental teams to collaborate rather than as a management tool. If executives are hesitant, mention the company's CRM strategy and its financial performance. If they can see the benefits that a CRM offers, they will use it.
This may include – growth in the form of decreased costs, increased sales, enhanced marketing, and higher customer retention rates. 
5) Complicated requirements
People who use CRM might not all be very technical. Employees will not recognize the benefits of a new piece of software if it is difficult to use and ineffective, and they will reject the solution. Select the intuitive and most user-friendly interface possible.
Consider the requirements of each employee while producing a solution. You need to choose a user interface (UI) that is welcoming and intuitive while also being simple to understand.
Employees will benefit most from the solution if it is kept simple. For this you just need the most essential services that support core business objectives.   
6) Lack of organizational integration
Every team member who uses a CRM will have a seamless experience if it is integrated into the existing organizational workflows.
A CRM platform must be successfully integrated into an organization's workflows and customer relationship procedures to provide the best benefits available.
Sales teams become frustrated and the CRM itself loses effectiveness when it cannot be incorporated into already successful sales and marketing strategies.       
Looking for CRM Implementation Services
Send us your requirements, we will get back to you with a quote
How to Fix Customer Relationship Management Failure
User acceptance is a critical factor in success, and it is the reason CRM programs fail. Customers should always be the focus of any successful firm. Businesses can access crucial data about consumers, their requirements, and their experiences with the help of CRM software.
As each CRM system is unique and presents its own set of difficulties. For your CRM project to produce outcomes that are consistent across your organization, your CRM project should be clearly defined cross-departmentally.    
The following are the essential steps for a successful CRM implementation:    
1) Pick the proper system    
Before using your CRM, you must choose which one to utilize. You must choose a solution that is optimal for your business because there is no one greatest option available.
Implementing CRM systems depends on how well they meet the requirements of your business. Data migration, software supplier selection, the whole sales process, company strategy, and business model are all crucial factors in CRM success.
Modern CRMs are quite customizable, mobile-ready, and affordable to adopt.    
2) Organize and plan your sales and marketing process 
The best strategy to achieve the best outcomes – cross-departmental CRM optimization. You need to thoughtfully plan and map out key business processes step-by-step.
Considerations like orders, industry standards, labelling, and more should be kept in mind. When you have a plan in place, you can decide which CRMs are best for what you need to accomplish.
Make sure your business has a measured, well-organized sales procedure to start. For your sales team, this means defining the steps and critical performance metrics.    
3) Make sure you design a complete solution 
The ability of CRM systems to integrate with other technologies is one of their primary advantages. Numerous secondary systems can be quickly linked to your CRM.
System integration is a wonderful way for multiple departments to get involved in the adoption and administration of CRM. It is also an excellent way to highlight the advantages and benefits and excite employees about it.
To get the most out of their CRM system, businesses today combine multiple tools including project management, co-working tools, web conferencing, and email marketing. You can build a unique setup that is ideal for your business by adding whatever tools you require.    
4) Make a project plan
Execution, deliverables, advocates, and organized & measurable timetables are all essential components of a successful CRM installation.
The best way to accomplish this is with a staged strategy that offers comprehensive solutions to any potential issues. Businesses frequently employ a staged approach.
Your CRM system's initial version may just have some fundamental features, such as contact management and document access. You can then incorporate more advanced capabilities, like marketing automation, as you progress through the phases.
A project strategy with clearly defined actionable processes should be in place. This helps eliminate issues like software customization and poor data quality.    
5) Get feedback
CRM initiatives frequently fail because users are not actively involved in the solutions, which is one of the main causes of failure. You should have people using the system you are establishing during the whole implementation phase.
The best method to ensure that it is serving your business's needs and functioning the way you want it to be to do it this way.
This is something you want to start as soon as you can because the faster you gather feedback, the quicker your system can be fully deployed.    
6) Deploy a scalable solution
You should have a CRM system in place that can be scaled as necessary to maintain operations running smoothly. This may happen as your business develops over time or it may happen more quickly if your organization experiences growth or decline.
Scalable CRM systems will guarantee long-term success and allow organizations to quantify the real and significant growth attained directly as a result. For example, Dynamic 365 is made to be extremely adaptable and expandable, making it a great option for many businesses.    
7) Launching and improving the system
You are set to enter your whole contact list once you have finished your initial testing on the sample data. Then, to make any necessary adjustments, your CRM implementation manager should monitor how the system is being used and demand employee input. Regularly review the system and decide whether to add more advanced features like automated email campaigns, system integration, or forecasts.    
Also, read: Top CRM Models that Take Your Customer Relations to the Next Level
Conclusion  
CRMs are very practical pieces of software that frequently determine the success or failure of a business. You run the danger of losing sight of long-term business goals and wasting a lot of time, effort, and resources when CRM systems are not applied properly. A CRM may be a priceless tool for enhancing the effectiveness and success of your customer relationships when used properly.     
The causes of CRM implementation failure and solutions for that are mentioned above. You need to recognize the potential reasons CRM implementations fail and how you prevent them. Businesses seeking to deploy CRM without understanding their customers and without customer outreach are the main causes of CRM implementation failure. You must make your decision following your business's requirements, and then you are ready to go. All the best!   
Also, read: CRM Migration Checklist: Best Practices and Top Tips
FAQ (Frequently Asked Questions)   
1) What does the CRM System do?
A CRM system is a piece of software that helps in managing and organizing your customer data. You can use it to track customer contacts and interactions, save contact information, past purchases, and more. By helping you in keeping better track of customer information, a CRM system aims to enhance customer interactions.  
2) What is the cost of a CRM system?
The size of your business and the features and capabilities of the CRM system both play a role in this. The cost can be around $20 a month for each user. Package offers are offered by more feature-rich CRMs, and they can cost anywhere from $1,000 and $5,000 per month. But some systems could cost more or less as per your business requirement, so it is crucial to research before deciding.     
3) What are the major challenges in CRM implementation?
A CRM system's effectiveness depends on how widely it is used. Your team needs to understand why a CRM is being implemented, and you must provide them with the time and resources necessary to become proficient with it. And getting your team on board with CRM deployment is the biggest difficulty.     
4) Should we change our business processes to use a CRM system?
No, most CRM systems are made to be user-friendly and simple to customize to your business's processes. To ensure the system will be a good fit for your business, you should test it out first before making a purchase. Your team may also need the tools to increase sales and promote positive relationships with customers.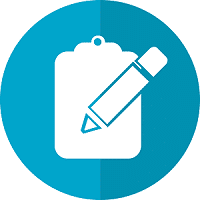 Do you want to implement a CRM system within your organization? Connect with our CRM Experts today!