Salesforce is a tool that has provided marketers access to easy-to-use CRM and marketing technology. It offers reasonable pricing and helps businesses of all sizes. It is one of the most extensively used CRM applications that help businesses all around the world in managing their sales, leads, user interaction, and other aspects of their business operations.
Working with Salesforce has many benefits, but its ability to integrate with multiple supporting technologies and solutions offers you greater control over various CRM functions. Different sales team tasks are automated by this tool, which also enhances user experience. 
We cannot overlook the other popular tool i.e., Zoom. These days Zoom has become extremely popular among working groups for use in cloud video conferencing, virtual meetings, and group messaging. It provides a wide range of users with wireless screen-sharing, audio, and video interactions.  
Several features in Salesforce could be quite useful, even if you are not using it to manage every part of your organization. ZoomInfo integration is one of these features. You can easily integrate ZoomInfo with Salesforce to improve your CRM capabilities. With the help of this tool, you can access a wide range of data in Salesforce about your clients and even potential clients.
ZoomInfo integrates smoothly with Salesforce and provides easy access to information from ZoomInfo's database. When configured properly, you can easily incorporate these data into your application. 
Why integrate Salesforce and Zoom?
The Zoom app for Salesforce has recently gained popularity among the business. Through the Zoom Marketplace and the Salesforce AppExchange, Salesforce Zoom integration is easily available. 
You can incorporate the benefits offered by a video collaboration platform and a CRM platform through this Salesforce Zoom integration. Your meetings and phone calls will go more smoothly when you integrate your Zoom contacts with your Salesforce records, all this can be easily accomplished with the help of Zoom Integration with Salesforce.
If you frequently need to attend several calls, this integration makes it easier for you to keep track of all your calls and stay updated with your schedule. 
Through this easy Zoom Salesforce integration, meetings can be started and scheduled directly from Salesforce. Even email invitations can be sent to those who have agreed to the meeting. 
Some of the other reasons why you might want to integrate ZoomInfo with Salesforce may include:
You use Salesforce to keep track of contact, opportunity, and case information.
You are utilizing ZoomInfo to generate leads and want that data and information in Salesforce.
You want to get a comprehensive picture of your contact.
Also, read: Zendesk vs Salesforce: Which CRM is Better for Your Business?
Salesforce Key Features
Salesforce offers a few exceptional features that are designed to help businesses in attracting and retaining customers. Here are a few popular Salesforce features: 
1) Account and Contact Management
The account and contact management feature include all the information related to customer communication like the customer's activity history, communications with them, key contacts, etc.
2) Opportunity Management
You can manage all sales deals with Salesforce using opportunity management, which also allows you to stay in touch with the people and information needed to close every deal.
3) Salesforce Engage
You can increase the company's ability to sell by sharing marketing content with sales by employing the Salesforce Engage tool. It provides real-time sales alerts based on customer engagement.
4) Sales Collaboration and Performance Management
The Salesforce sales collaboration feature enables the sales team to work together using powerful social tools. Sales performance management offers ongoing feedback and rewards to the sales team.
5) Sales Forecasting and Lead Management
The ability to forecast sales provides you with a complete picture of the business so that, if necessary, you can take the appropriate action. Additionally, the business benefits from the lead management software solution as it provides information on how the marketing activities influence the sales pipelines. 
6) File Sharing and Sync
You can exchange your files, work together on them, publish the best content, and keep track of all these activities in real time with the help of the File Sync and Share feature.
7) Salesforce Mobile App
You can call people, answer each hot lead, look at work opportunities, and view checkerboards from anywhere using the Salesforce Mobile app.
8) Email Integration
Gmail and Outlook CRM can be integrated with Salesforce email tracking software to synchronize contacts, events, and everything else for speedier operations.
Also, read: 5 Salesforce features that will increase your user productivity
Zoom Key Features
1) Collaboration
Collaboration with up to 300 UR and Non-UR external users is possible in Zoom. Other features of Zoom include breakout rooms, chat, annotation, and whiteboarding.
2) Audio Transcript and Dynamic voice detection
Zoom's Transcribe tool comes in handy if you like to keep track of what is said during meetings. Zoom can transcribe your audio and import the transcription into a .VTT file. As soon as the active speaker is selected, the primary camera view will automatically change.
3) Screen and Application Sharing
Presenters have the option of showing their entire desktop or specific applications.
4) Integrate Third-Party Apps
Additionally, Zoom is available to third-party integrations. You can simplify your tasks, as the plugins from third parties are supported. Zoom, for example, enables you to participate in Microsoft Teams meetings.
5) Breakout Rooms
A zoom is an excellent tool for education. It includes Breakout Rooms to manage a large group of participants and split them up into smaller groups as required.
6) Scheduling and Recording
Options for scheduling via browsers, clients, and plugins, including delegation for co-hosts and schedulers. You can also record meetings and upload them to OneDrive Video, YouTube, Box, Blackboard Learn, etc.
7) Mobile devices
Zoom offers feature-rich mobile apps for Android and iOS devices. 
Also, read: Zoho vs Salesforce: Which CRM is Better for Your Business?
Different Ways for Salesforce Zoom Integration
Salesforce is a tested CRM tool that offers users a wide range of options for collecting, managing, and using customer data for marketing goals and purposes. It is an effective tool that enables businesses of all sizes to develop effective marketing plans. 
You can keep all your webinar data in one place by integrating Zoom Webinars and Salesforce. This makes it simple to analyze the data properly, providing you with a better understanding of your audience. You get complete information on what type of webinar the audience is looking for.
With the use of this data, you can get a complete picture of your audience and use that insight to create webinars demanded by your target audience and pull in more repeat attendees. 
Mentioned below are different ways of how you can integrate Salesforce and Zoom:
1) Native AppExchange Integration Zoom with Salesforce
Customers of Zoom who are on the Pro, Business, Education, or API Partner plans and that have access to the Zoom Rest API can use this Zoom Integration. For this, Salesforce users should use the Professional, Unlimited, Enterprise, Force.com, Performance, or Developer editions.
To integrate Zoom with Salesforce, follow these steps:
Step i) Install the Zoom app for Salesforce
In the Salesforce AppExchange, look for the Zoom app. Note that you should only employ deterministic encryption for contact and lead fields if you are using Salesforce Shield Platform Encryption. Application installation is blocked by probabilistic encryption. To install, select Get Now and follow the steps below.
Step ii) Customize the Zoom application.
Click Create Application after logging into your Zoom Administrator account. This generates "API Key" and "API Secret" that is then used to connect Salesforce to the Zoom application.
Step iii) Configure user access
Each user acquires a set of Zoom permissions.
Step iv) Configure Salesforce's upscaling features
Now, you need to open the Salesforce Zoom settings and complete all the fields for Zoom Settings, Custom Settings, Custom Google Calendar API Settings, and Create Events for Non-Salesforce Zoom Meetings for Lead/Contact Mapping.
Also, read: Choosing Between SuperOffice and Salesforce: Which CRM is Better?
2) Manual Import
In Manual Import Type Integration, you need to manually transfer the data from Zoom into Salesforce to complete. Start by exporting attendee data from Zoom, and then import it—ideally using the data loader—into Salesforce.
Your task will be made easier by the data loader for Salesforce because it features a bulk import option that eliminates the need to enter the data one at a time.
This data loader extracts data from a CSV file or database connection. The tool is basic, cost-free, and straightforward to use. However, you have to manually double-check the data for duplication. 
3) Connector Tools
You can make use of integration tools like Workato and Zapier which are advantageous in configuring workflows and managing attendees. Zapier can complete a simple integration and is comparatively simple to configure.
Although it provides a free plan but to employ the custom integration option, you must sign up for a subscription plan.
The integration must be set up, the account must be maintained, and sometimes Zaps can become disconnected. When this happens, a manual clean-up is needed. 
Let us now discuss the integration procedure. You simply need to follow the instructions:
Step i) Sign up
Make sure you have a Zapier account and sign up for a Zoom account.
Step ii) Connection
Now you need to connect Zapier and your Zoom account.
Step iii) Make Zoom webinar Salesforce integration
Check out the pre-built Zoom integrations or you can use the Zap Editor to build your own from scratch.
4) Pardot's Zoom Connector
The Zoom Salesforce Integration can be achieved via Pardot as well. You can build lists on their setup page to track users who registered for the webinar, attended it, and were not there. Once a potential attendee registers, the list of registered attendees is automatically posted.
After the webinar, the attendee list is updated. The app records all attendees' information, but it needs to be set up to synchronize Zoom webinars with Pardot's activity history. Since
Pardot does not automatically add members to campaigns, segmenting email campaigns using the Connector can even be challenging. But if you currently use Pardot, it is a great option. 
Here are the steps involved in the integration process using Pardot:
Step i) Installing Pardot first
The algorithm is quite simple. You need to visit the Zoom marketplace, then click "Install" on the Pardot installation page. Verify the app's requested permissions, then click Authorize.
Step ii) Granting Pardot account with the integration access
To synchronize webinar data with Pardot Lists, you must provide Zoom Integration access to your Pardot account. Both Salesforce OAuth and Pardot-only login are options for this.
If you want to access your Salesforce environment through Salesforce OAuth, sign in as an account administrator. Click Install Package on the Salesforce SSO setup page. Ensure that Salesforce's OAuth policies cover Allowed Users.
To set up a single sign-on with Salesforce, click Authorize. Now enter your Pardot Business Unit ID (This is optional), next enter the domains you want to exclude, and then save. 
If using Pardot-only login, then you need to go to the Zoom Marketplace after logging into the Zoom web portal. Go to Control > Customize on the Pardot app page. To access the Pardot account that generates your listings, you need to enter the necessary information.
Step iii) Configuring exclusion domains
Domains can also be omitted from the data sync. To accomplish this, log in to the Zoom web portal, navigate to the Zoom Marketplace > Pardot app page > Control > Customize. Now, you need to enter the mail domains you want to exclude in the Exclusion Domains section. 
Also, read: Freshsales vs Salesforce: Which CRM is Better for Your Business?
5) Salesforce Zoom Sync
A useful tool for campaigns is the Zoom product which is known as the Salesforce Zoom Sync. Every webinar that is created on Zoom is automatically created in Salesforce as Zoom Sync integrates Salesforce and Zoom. Although it is free, setting it up properly can take some time. 
6) Predictive ZFusion
ZFusion should be your first choice if you are seeking straightforward integration with few prerequisites. ZFusion's website has a step-by-step installation method, so even though the initial steps can take some time, you will not get lost. It works in real-time and assures a smooth integration of webinar registrants. 
Predictive ZFusion provides a real-time analytics dashboard where you can view data on the number of registered user's vs attendees, and for how long the attendees remained on your webinar.
Also, read: Salesforce WordPress Integration: How to perform
Advantages of Integrating Salesforce ZoomInfo
The ready-to-use components offered by the Salesforce Platform help to increase the adaptability and effectiveness of business processes. One of them is Salesforce ZoomInfo Integration.
Because of the technology, ZoomInfo and Salesforce can automatically synchronize, so whenever new contact data is added to Salesforce, ZoomInfo will provide you with updated information on the same. This ensures that the marketing and sales teams always have the most recent contact information. 
When you use Salesforce for lead creation, the interface enables you to obtain precise information about contacts directly from Salesforce. When Salesforce and Zoom are integrated, the user can set up Zoom meetings with leads and contacts as well as schedule meetings from within Salesforce.
With the effective use of Zoom Meetings, Zoom Phone, and Zoom Webinars coupled with Salesforce, productivity levels simply multiply, and you get the results that you were expecting. 
Some other benefits include the following:
The Salesforce Zoom Phone can be used to make calls via the Phone widget.
Set up a quick Zoom meeting.
Set up individual user preferences for the Salesforce Virtual Meeting.
Virtual Suite Meeting.
Provides a feature to link with the Google calendar.
Send emails and e-invitations for meetings with just one click to attendees.
Keep a note while on a zoom call.
Save and keep your call logs
Manage both incoming and outgoing sales calls.
Your call notes will synchronize automatically.
Automate the synchronizing of Zoom Webinar participant and attendee data.
The fact that Salesforce can be easily, quickly, and securely integrated into the Zoom app is a great convenience. It furthermore does not require any special coding knowledge on the part of the user.
Conclusion
You can now start enjoying the advantages of reaching out to your customers without any additional work and in the comfort of your own home once you have integrated Zoom with Salesforce by utilizing any of the above-mentioned techniques. You must be aware that both Salesforce and ZoomInfo are expensive, and that your Salesforce account administrator is responsible for ensuring a successful Salesforce Zoom integration and the execution of marketing campaigns to boost ROI. 
Contact our experts for a consultation right now, and let our team handle the effective implementation while you concentrate on other crucial responsibilities.
Also, read: Salesforce Connect: integration, benefits, and limitations
FAQs (Frequently Asked Questions)
1) What are the common Salesforce Platform integration initiatives?
* Integrate features and functionality across systems using application integration. 
* Data synchronization and integration between two or more systems is known as data integration. 
* Extend Business Process and Service Across Systems using Process Integration.
2) Can we choose not to share our data with third parties?
Zoom has no control over the content-sharing preferences of individual apps. Each app shares content in line with its Privacy Policy, which is advisable to read to learn how content is shared with third parties and whether there are any opt-out options available to you.
You can disable your video, mute your microphone, or decide not to share an application. These alerts are offered by Zoom so that you can use them to make informed decisions about your use of Zoom. 
3) How can content be shared during a webinar?
During your webinar, sharing information is a great approach to engage participants and emphasize important points. You can share a variety of things with the share icon on the toolbar, including slides, videos, browser windows, and more. You can spotlight, whiteboard, and annotate your shared content using a variety of tools.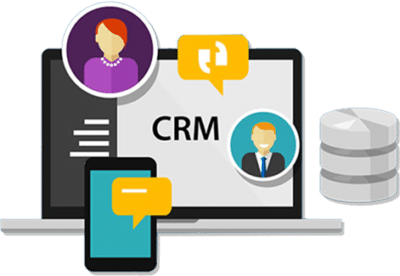 If you are new to automation and confused about Workflow or Process Builder. Need not to worry, we have got you all covered. Talk to our experts and clear all the cloudy thoughts about automation.