Businesses in the increasingly competitive world must use a platform to help them use their customer data more efficiently considering the increased data generation. Salesforce is an application for managing customer relationships that connects customers and businesses. As the most popular CRM system in use today, Salesforce provides different enterprises quick and easy online access to web-based technologies.
New features have been developed by Salesforce to boost user productivity. Only cloud-specific capabilities can use certain Salesforce features. To hit their market sales goals, certain Salesforce Application development organizations focus on marketing automation.
There are examples where such businesses may have low production, which could negatively impact your sales.  
To increase user productivity, Salesforce has added and improved several features. These modifications have been cloud specific.
However, wise and strategic use of these Salesforce capabilities can help you in finding a solution to the major productivity problem faced by users.
User productivity increases application and channel user interfaces by providing easy access to both structured and unstructured information. 
You will learn about Salesforce features in this blog post that significantly increase user productivity and adoption. Every single action count, from monitoring team activities daily to taking care of the broader picture.
Before we list a few Salesforce features, let us look at some potential obstacles you can encounter on the way to more productivity.
What are the main reasons for low productivity?
There are numerous potential areas where your business may struggle. You may not be aware of all the flaws in your workplace culture. They might covertly contribute towards the bare minimum production.
Several of the following may need attention:
Systems for marketing and sales of inferior quality are not automated.
Inadequate appreciation of workers' efforts.
Lack of consistent, focused meetings to thoroughly examine workflow inefficiencies.
Unable to plan tasks and responsibilities well.
By adopting top-notch Salesforce features like the Lightning Platform, you can address all such problems.
Also, read: Choosing Between SuperOffice and Salesforce: Which CRM is Better?
How does the Salesforce work for businesses?
Salesforce provides users with access to a variety of cloud services.
Salesforce's primary cloud offerings include:
Analytics
Sales
Services
Marketing
1) The Sales Cloud is a CRM platform that enables you to manage the sales, marketing, and customer support elements of your company. If your company runs business-to-business (B2B) and business-to-customer (B2C) transactions, your sales team needs Sales Cloud.
2) The customer care and support team at your business can use the Service Cloud as a Service Platform. It provides social networking plugins for chatting, tracking cases, and statistics.
This helps your team to deal with customer issues more quickly while also giving your clients access to answers. Your customers can use these solutions to address problems on their own.
3) One of the most effective digital marketing platforms in the world is the Marketing Cloud. It can be used by the marketers at your organization to manage data analytics, site personalization, emails, mobile devices, social media, and customer journeys.
4) The Analytics Cloud provides a business intelligence platform that enables your company to interact with massive data files and create graphs, charts, and other visual representations of data. It can be used in conjunction with other Salesforce clouds and is intended for mobile access and data visualization.
Also, read: Choosing Between SuperOffice and Salesforce: Which CRM is Better? 
Best Salesforce Features That Will Help You Boost Productivity and Adoption
Salespeople are spending more time preparing for calls and even on administrative work, which means they are getting less face time and chances to complete deals. That is what your CRM is designed to help with.
Unfortunately, the complexity of the software and the variety of other tools that the modern salesperson uses can just add to the confusion.
Many of these technologies are created expressly to improve the performance of your sales team. Of course, you still need to be aware of the possibilities that will enable you to achieve that objective.
Considering this, these top 5 Salesforce features can increase efficiency while eventually increasing revenue for your business.
Copy Infographic
1) Macros
For users who need to make repeated clicks to complete specific tasks, Macros in Salesforce are a useful feature. In other words, a pre-built Macro can be the deciding factor to seal the deal for users who frequently click buttons to complete tasks!
Pick a pre-built macro to let users finish a task by just performing a series of activities. By automating the clicks for account management and opportunity-building, some macros can be created to manage your sales.
With Salesforce macros, you can complete tasks like choosing email templates, sending emails to clients, updating the status of cases, and more with just one click! This Salesforce feature works on a set of guidelines that direct your system to complete a task.
A macro can be the key to saving time and increasing productivity.
2) In-App Guidance
System administrators can install and distribute prompts and notifications to users. You have the power to design personalized notifications with this function.
System administrators can create in-app notifications and prompts for users using this Salesforce functionality. Instead of dismissing the message or choosing the action to view information, users can interact within the window with the use of the Salesforce developer tools.
Depending on how you wish to interact with the users, you can alter one of two display types.
You can time your notifications by having them reappear at predetermined intervals. Two prompt templates are available through the in-app guidance tool.
One allows you to personalize the message you want to convey, and that is the Floating Prompt. The Docked Prompt is the other one, which offers an expanded text area and the choice to shorten the message.
Also, read: Salesforce Document Generation Apps – Comparison and Review
3) Quick Text
Quick Text was initially released by Salesforce as a component of the Service Cloud offering, with a primary focus on enhancing Customer Service Agent productivity. It was eventually put into the Sales Cloud.
Create a collection of premade messages to be used in text fields where users can enter similar or identical information. Since Quick Text is already enabled, all the administrator needs to do is ask for some responses from the users.
You can compose canned messages or prepared responses using Quick Text to replace repetitious content. These predefined communication templates increase productivity by saving time.
Using this feature, users can choose prepared scripted statements to complete records. The Lightning Platform by default permits this, among other Salesforce features.
4) Notification Builder
Creating custom notifications in the Salesforce application development is a challenging process because it previously required the use of Apex triggers. Admins can now generate their push notifications all with the help of Salesforce functionality.
This method ensured where the notification would show by utilizing the Process Builder and notification type configuration. By integrating notifications into an existing system, administrators can provide a more intuitive user experience.
A customizable notification builder allows you additional control over the notification experience for users in addition to a fully automated system.
5) Custom Help Menu
To customize the Help menu, Salesforce administrators and users are constantly looking for salesforce development tools. Enterprises could not customize this menu from their end until now.
System administrators can now easily add navigational material to the "Customer Help Menu" all with the help of this Lightning upgrade.
By offering users access to content that is specific to their businesses, users can now easily customize the Help menu.
To guarantee that the content is appealing to users, make sure it is updated. Otherwise, it becomes similar to Salesforce's built-in documentation capability.
Also, read: What is Salesforce NFT and How Can Businesses Use It
Conclusion
With Salesforce, you have several tools to improve productivity and expedite business processes. Making your customer feel valued and keeping communication open is crucial. Many of your customer relationship management-related worries can be resolved with Salesforce.
Salesforce application development done right can increase user productivity for your business. The major requirements for achieving this goal are effective communication and updating the platform. The administration can make changes and improve the user experience.
Learning to optimize Salesforce for your daily tasks takes time, just like learning to optimize any other product in the tech stack. Utilizing the Salesforce functionalities and features defined above can guarantee a boost in productivity with little setup work, whether you are an admin or a user.
FAQs (Frequently Asked Questions)
1) How can marketers manage the client journey with the help of Marketing Cloud?

Based on the requirements of the customer, Marketing Cloud integrates discrete interactions from any channel. To produce more intelligent messages and interactions that adapt to and anticipate client demands, it combines customer data with customer behaviors in real time. Every connection result in customized, one-to-one communication that moves the customer along in their journey. 
2) What differentiates the Financial Services Cloud from the Sales Cloud?
Built on the world's most popular CRM platform, Financial Services Cloud includes all the essential capabilities of Sales Cloud out of the box in addition to new custom fields and objects that model financial accounts, liabilities, and goals for both individual clients and entire families. This eliminates the need for advisers to invest time and resources into translating their CRM into the language of their company. 
3) What makes Salesforce different from other CRM platforms?
Salesforce is based on a multitenant architecture, which means that all customers that engage with a business use the same platform and infrastructure. Along with Salesforce's organizational design, its pricing is regarded favorably because it offers four distinct editions, allowing customers to find the best deal possible without being forced to choose just one price point. Salesforce when compared to Microsoft Dynamics 365, has a user rating of 4.1 out of 5 on average, while Dynamics 365 has a rating of 3.25 out of 5. 
4) Is purchasing Salesforce worth it?
If you are looking for a CRM platform that links your business with potential customers, Salesforce is most definitely worth the investment. The platform may take some time getting accustomed to, but once you do, it will not only help you reach your CRM goals but also give you a better understanding of IT in general. Learning the system will benefit your business and personal career ambitions because Salesforce Certifications are among the most sought-after in the CRM industry.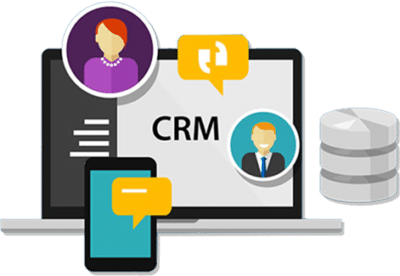 If you are new to automation and confused about Workflow or Process Builder. Need not to worry, we have got you all covered. Talk to our experts and clear all the cloudy thoughts about automation.