One of the most common and important tools in the modern customer service environment today is CRM technology. Your business can benefit from this CRM software in terms of contact management and data collection. Each CRM has a few special and unique capabilities, and its main objective is to help businesses in managing customer data. CRM software can be useful whether you have a start-up business or an established one.  
As all businesses in today's competitive ecosystem need a way to manage conversations if they want to provide the meaningful experiences customers are looking for. As a result, top CRM vendors continue to invest in innovative technology like AI and robotic process automation. In addition to improving team productivity and customer satisfaction, these technologies also improve sales and marketing.  
Two of the top market leaders in providing customer service are Zendesk and Salesforce. Both platforms offer you all that you need to guarantee a top-notch customer experience.
Additionally, each of these solutions is a market leader and is regarded favorably by leading publications for businesses with a variety of backgrounds. Additionally, keep in mind that your primary objective while using a CRM is to retain customers for future deals rather than just attract them.
To determine which CRM platform is best for your growing business, we will test and compare two powerful CRM platforms in this post. The selection process can be decided by their differences. Let us learn more about the two competitors.  
Salesforce vs Zendesk – which would be the best fit for your business?
Zendesk is a market-leading CRM that customers trust all around the world. This tool boosts team productivity and efficiency by providing dynamic workspaces and automation powered by artificial intelligence (AI).
Additionally, it includes document storage, support for third-party connectors, custom dashboards, and analytics tools. For businesses of diverse sizes, it even offers a wide range of plans, including Zendesk Sell Teams, Zendesk Sell Enterprise, and Zendesk Sell Professional.  
On the other hand, Salesforce is a well-known CRM and is also often referred to as a direct competitor of Zendesk.
It provides customized sales funnels, up to 2GB of document storage per user, pre-built sales dashboards, and a mobile app, much like Zendesk. Salesforce's basic plan costs more than Zendesk's because it is likewise loaded with advanced features.  
For large businesses that require cutting-edge features and integrations, Zendesk and Salesforce are both suitable options.
Zendesk is user-friendly and simple to learn. And Salesforce has more intricate and advanced features that make it difficult to use for beginners unless some training on the same is provided.  
Also, read: Zoho vs Salesforce: Which CRM is Better for Your Business?
Zendesk – Key Services Offered by this CRM 
Zendesk is primarily a customer support platform that enables you to communicate with customers through any channel.
To make it simple to manage all your support requests, respond to inquiries quickly, and monitor the efficiency of your customer service agents, Zendesk unifies all your customer interactions into one simple-to-use platform.
It does not matter whether your customers prefer to connect by phone, chat, email, social media, or any other channel.  
Copy Infographic
1) Excellent Knowledge Base 
You can produce, manage, and distribute support content with your agents, specific clients, or the public using knowledge base software.
To ensure that solutions are always available when required, Zendesk makes it simple to develop, customize, and use one or more knowledge bases – for specific departments, for agents exclusively, or your customers.
For smaller businesses, this might be a straightforward FAQ (Frequently Asked Questions) page, while if you have a complex array of services to provide, it might be a Wikipedia with hundreds of interlinked pages.  
2) Supports Ticketing System  
The ticketing system from Zendesk excels at serving as a centralized inbox for all inquiries and concerns from your customers.
Support tickets help you centrally handle all your customer service requests from any source.
They make it simple to keep track of customer concerns and chats to answer queries and solve problems by combining requests from chat, email, Twitter, etc. more rapidly. 
3) Online Community Forums 
Your customer interactions can be strengthened and deepened by creating online communities around your business and products.
For understanding your customers there is a need of periodic feedback, but interactions between them and your business are only one aspect of the picture.
By establishing a forum for your customers to interact with one another, you can not only obtain more thorough, honest feedback from them but also lessen your support workload by letting customers respond to one another's inquiries.  
4) Zendesk Sales 
Zendesk Sales is made in a way to help sales agents in improving their productivity and pipeline visibility. The collection of customer data and generating metrics are just two of the crucial sales tasks that Zendesk Sales automates.
This service is available anywhere in the world, even when offline. Users have the option of using robust pre-built dashboards or customizing them to display relevant analytics and data as needed.  
Also, read: Salesforce Features that will Increase User Productivity and Adoption
How Can Zendesk help your Business?
The following Zendesk features will help you provide better customer service:  
1) Better Client Engagement: Zendesk offers a straightforward way for customers to contact you instantaneously from their desktop or mobile devices using Zendesk's chat, voice, and online message platforms.  
2) Quicker responses: Zendesk allows customer service representatives to work on several tickets simultaneously, preventing backlog.  
3) Better Sales Experience: Zendesk provides valuable information and resources at the fingertips of your support team when they need to help a customer with a problem. This makes it possible for agents to respond to inquiries more quickly, even when they must redirect them to another department.  
4) Customer retention: The greatest approach to keeping customers is to deliver excellent customer service. You will have quick and simple access to customer data with the Zendesk customer analytics platform, to help maintain your client base.  
5) Strong Reputation: By providing quick, dependable customer service, your company can keep up its excellent reputation and gain an advantage over competitors.  
Also, read: Choosing Between SuperOffice and Salesforce: Which CRM is Better?
Salesforce – Key Services Offered by this CRM 
Salesforce is designed for sales, marketing, and customer service. Technical expertise is not necessary to set up or maintain the Salesforce CRM. Creating a deeper connection with customers redefines how businesses interact with them.
With its Einstein Activity Capture, you can get AI-powered features and automation even with its base Essentials plan.  
Copy Infographic
1) Sales Forecasting 
Salesforce provides a precise and current view of your complete business pipeline.
An objective, data-driven point of view makes it simple to spot troubling areas in your business so you can make the required corrections and keep up with your sales targets.
As a sales manager, you can track the development of your team against quarterly and monthly goals and go deep into any data for insightful analysis. 
2) Social Intelligence
The unique Social Intelligence function helps managers and business owners in harnessing social media engagement to improve sales decisions.
To reach your customers where they spend time together online, you can use this social listening tool to find new leads, create reminders to contact contacts, search for account names, and make use of keywords to surface important business events and conversations.  
3) Lead Management 
To automatically add new leads and transfer them to the right sales representative, you can use landing pages and email.
Your representatives will have access to all the data they need to follow up on immediately, and it only takes one click to send an email from a customized template or to place a call using the built-in dialer.
Your reps can spend more time selling and less time learning about their customers with this valuable information and helpful automation. To identify the best opportunities, you can also filter leads manually. 
4) Recommendations from Einstein
Salesforce's AI-powered recommendations combine user behavior from every interaction that has been logged with the specific rules created by your business to create complete user profiles and send relevant information via email and the web.
To make a recommendation, you need to choose a product or service from your catalog, decide which audience group will use it, and specify the kind of information or previous results Einstein will use to generate a recommendation.  
Also, read: Freshsales vs Salesforce: Which CRM is Better for Your Business?
How can Salesforce help your business?
Salesforce has top-notch products that provide businesses with an effective, streamlined, and efficient solution for everything. 
1) Ease of use 
Salesforce is simple to use and provides a 360-degree view of the customer across all interactions. By collaborating with numerous stakeholders, you can easily understand your customers by using this CRM. Now make the best business decisions as you can easily switch between different modules.  
2) Scalability and Customization 
With just one click, Salesforce allows you to add multiple modules or fields, change workflows, and create sales procedures. The highly scalable Salesforce customization tools allow businesses to adapt the CRM to evolving trends and changes. 
3) Cloud-based model
Through its incredible cloud solutions, the Salesforce CRM delivers its customers a great level of flexibility, making it simple to use and available anytime, anywhere.  
4) Proper Reporting 
The reporting capabilities of the Salesforce are compelling. They provide you with a clear understanding of all the important business information. This helps with quicker and better decision-making.  
5) AppExchange Ecosystem 
Salesforce has a dedicated app development and trading platform known as the Salesforce AppExchange. It has more than 2800 free and premium business apps available in its app shop. The best aspect is that you can also create and deploy your applications based on Salesforce.  
Also, read: A guide to DocuSign Salesforce Integration and its Benefits
In-depth Comparison Between Zendesk and Salesforce Features  
Public reviews reveal only a small portion of what using the platform will be like. However, there are several differences between Zendesk and Salesforce that set them apart from one another. Therefore, we have provided an in-depth comparison so that you may examine the two products and make your own decision.  
1) Deployment and Usability 
Users need to choose between a more personalized solution and one that they can quickly apply. Salesforce is not as quick to deploy or as user-friendly if compared to Zendesk because of its advanced features.
To satisfy your needs, Salesforce deployment involves multiple customizations. You will also need a developer or third-party partner to transform the blank slate into a fully functional solution.  
2) Multi-Channel Support 
When it comes to multi-channel support, Zendesk and Salesforce can both produce tickets from emails, Tweets, and Facebook wall postings, allowing support from agents. Both provide innovative mobile applications for iOS and Android gadgets.
However, Zendesk cannot compete with Salesforce's scale, which makes it difficult to have uniform communications across all channels. Although its storage and retrieval options may be poor, its social media support is described as "clumsy." 
3) Self-Service Portal 
Users can create a customer self-service portal using both Zendesk and Salesforce, respectively. The only significant difference between the two products in terms of this feature is that the service portal is a standard feature across all pricing tiers with Salesforce, except for the Professional Plan.
On the other hand, Zendesk includes a self-service portal capability in its Zendesk Suite. The Zendesk guide recommends creating an intelligent knowledge base that is multilingual.  
A community and branded self-service portal can be built using the Salesforce Service Cloud's Lightning Community Builder. In addition to the customized portal, it features chatter integrations, an HR center, a support website, and a help forum.  
 4) Integrations and workflow management 
Salesforce Cloud Service interfaces well with more than 4,000 apps, whereas Zendesk integrates with over 1,000 third-party apps and business systems with ease.
Of course, Zendesk's level of Salesforce connectivity falls short of what Desk provides.
Companies who have previously used Salesforce may find that Zendesk Sell does not give a comprehensive view of the customer.  
Salesforce Service Cloud users can add to the platform's functionalities by paying for more services and features through a centralized administration panel.
Slack, Shopify, FreshBooks, Microsoft Dynamics 365, and Zoho CRM are a few of the apps that integrate with Zendesk and Salesforce Service Cloud without much difficulty.  
5) Team Collaboration
The integrated customer service offered by Zendesk is a component of the larger cloud software framework that includes Zendesk Sell.
Community forums, call-center software, chat and messaging, and business intelligence are additional tools in Zendesk.
The collaboration solutions from Salesforce are more project management-oriented and centered on communication. This helps businesses accomplish goals faster. 
6) Pricing 
Currently, Zendesk provides Zendesk Support, Zendesk Suite, and Zendesk for Sales. There are three price tiers for each.
The Suite Team starts at $49, while the lowest tier for Support and Sales starts at $19 per user each month. The monthly cost of the Enterprise Zendesk Suite, which includes Zendesk Sunshine, chat, discussion, AI, 24/7 support, and advice, is $149 per user, invoiced annually.  
Salesforce pricing has four pricing tiers—Essentials, Professional, Enterprise, and Unlimited. The monthly price for the Essentials plan is $25 per user. Salesforce offers many price tiers and independent apps.
The Lightning platform scales infinitely based on your needs and starts at $25 per user/month.
Additionally, the "sales and service" package costs between $100 and $325 per user every month and comes with a dozen exclusive features. You can test out both vendors' complimentary offerings before making a purchase.  
7) Reporting and analytics 
When talking about reporting and analytics, the Salesforce Cloud Service's integrated CRM features offer multiple benefits, especially for large businesses that need to organize vast amounts of customer data.  
Salesforce goes much farther, especially when it comes to predicting sales and tracking engagement. Its artificial intelligence (AI), Einstein, helps in automating procedures and delivers accurate forecasts based on data gathered during the purchasing process. 
You can keep track of interactions with each customer using Zendesk Sell, which transforms the data into useful visual reports. In the sales dashboards, you can view your performance as well as projections based on previous outcomes. 
Reasons for choosing Salesforce 
You run an enterprise-level business or a quickly growing business.  
You want innovative CRM features, and you are familiar with setup with any confusion or complications.  
Some Salesforce solutions and products are already in use by you.  
Also, read: Salesforce Document Generation Apps – Comparison and Review
 Zendesk or Salesforce? – Your Decision 
When you consider how similar both tools are for providing intelligent omnichannel CRM support, it is difficult to choose between Salesforce and Zendesk. There are certain differences to take into consideration, though.
Salesforce is a more all-encompassing solution with collaboration and intelligence built in. Although Zendesk's product portfolio is a little smaller than Salesforce's, it still has a wealth of capabilities to offer.  
Salesforce offers marketing and sales services in a single package, but the cost is more than with Zendesk. If you require a bigger, more dependable platform and have a lot of different requirements, go for it. And the ideal tool for start-ups and small businesses is Zendesk.  
These two CRMs are intended for businesses that are at quite different stages of their corporate life cycles. And it is up to you to choose the one that is ideal for your business. All the best!  
Also, read: Salesforce WordPress Integration: How to perform
FAQs (Frequently Asked Questions)  
1) Can Zendesk be used as a CRM?
Zendesk Sell CRM offers full pipeline visibility for data-driven sales teams. Additionally, it has a ton of capabilities, including support for third-party connectors, analytics, dashboard customization, and pipeline management.  
2) What differentiates Salesforce and Zendesk from one another?
The user-friendliness of Zendesk Sell's CRM makes it simple to onboard sales teams and move leads through the sales funnel. While Salesforce has a lot of advanced features, making it more challenging to use, but it is worth it when all its features are considered. And Salesforce is more on the expensive side than Zendesk Sell.  
3) Who is Zendesk's biggest competitor?
Freshdesk and Salesforce are the top two CRMs that compete with Zendesk, making them the latter's main rivals. Both Salesforce and Zendesk solutions enable businesses to obtain a top-notch and consistent customer experience as the leading tools in the support ticketing spaces.  
4) Is Salesforce a system for ticketing?
Yes, you can access Salesforce Service Cloud on any approved platform or device as a ticketing solution. It covers all essential ticketing capabilities, such as case management, knowledge base, customer portal, and multi-channel support.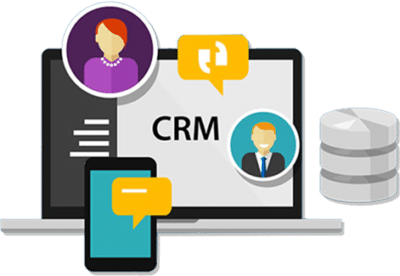 If you are new to automation and confused about Workflow or Process Builder. Need not to worry, we have got you all covered. Talk to our experts and clear all the cloudy thoughts about automation.