It's true that customers are the foundation of any business; without them, a businesses would fizzle. CRM or the implementation of a CRM is a way for businesses to arrange, oversee and track its existing and potential customers. It is much more than just a way to keep record of customers, instead it is a means to improve their experience and enjoyment of your company.
In today's world, businesses need to be closely in touch with their customers, understand their needs, patterns, behaviours, trends etc. Any company currently will want to be as customer focused as possible. In fact, in some scenarios, companies have completely shed their traditional processes and adapted to new age customer experience strategies. So here is an explanation of What is a CRM? 
In nutshell, a  CRM (Customer Management Software), also known as Customer Relationship Management, is a tool which helps in capturing and utilizing all customer touchpoint via. marketing, sales, and service. CRM can help decrease expenses and expand the business by sorting out and robotizing business forms that support consumer loyalty and faithfulness.
CRM arrangements can convey return for capital invested through marketing automation, customer service and sales force automation. Convey astonishing customer encounters inevitably. CRM can help you transform each customer into not only a satisfied, but impressed customer.
Microsoft Dynamics and SalesForce are two most popular and robust CRMs amongst plenty of other CRM applications available.
Use of CRM :
Any good business begins with an establishment of extraordinary customer connections. Your interface with individuals who need your products/ services is critical. No matter what stage your business is at, customer retention is of high importance. Utilizing a CRM can aid in this aspect, which will result in better sales and growth for your company. As your organization develops and grows these business associations become more advanced and complex and it can become difficult to manage the relationships. CRM provides a continuous solution to the increasing complexity that may arise.
For larger companies, customer relations are not simply an exchange between the purchaser and vendor. You begin to deal with a horde of associations crosswise over time inside every organization you work with. You have to impart data crosswise over different groups inside your own particular association who are reaching the same Customers. A CRM framework can serve as an essential operational hub to deal with the numerous associations that happen in a developing business.
CRM additionally assumes an extensive part in focus on promoting. It can help a strategy for success in an advertising system taking into account past deals figures. This implies that cash is not squandered on promoting crusades focusing on the wrong demographic, something which very regularly happens to numerous organizations.
So also CRM can likewise be a gigantic help to deals staff when they are talking on the telephone to clients as it can help them to recognize drifts in customer's propensities which can then empower them to up offer items and expand benefits.
Utilizing CRM as a part of any business is a step in the right direction, particularly for the businesses who have been utilizing spreadsheets to oversee customer relationships.
CRM can have a huge impact on any business who understands the value of its customers and needs to actualize more streamlined and productive working practices.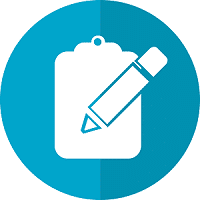 Do you want to implement a CRM system within your organization? Connect with our CRM Experts today!