Lead creation has always been a critical aspect for every business whether you are a marketing executive at a large corporation or a small business owner. However, determining the ideal strategy for unlocking your business's lead-generation potential can be difficult. This is due to the extensive amount of information and guidelines competing for your attention.
Salesforce and WordPress are two platforms that you may have heard of. Furthermore, you might have worked directly on these platforms at some point in time during your growing business. The most popular Content Management System (CMS) for building and hosting websites is WordPress.
Salesforce, on the other hand, is a well-known Customer Relationship Management (CRM) platform that enables businesses to manage all their processes with other apps and services from a specific location.
Have you considered connecting your Salesforce to WordPress?
Integrating WordPress and Salesforce can help you better identify conversion chances, handle potential lead data, and improve your networking approach. Do you want to understand how to do it and why the Salesforce WordPress Integration is essential?
If that is what you are looking for, you are in the right place. The essential features of WordPress and Salesforce along with more information will be discussed in this post.
Following the steps in this article, you will be able to set up Salesforce WordPress Integration. Continue reading to find out how you can combine WordPress and Salesforce workflows.
Two Excellent Tools for Business Growth – Salesforce and WordPress
Salesforce Overview
Salesforce CRM is a cloud-based customer relationship management (CRM) software system for managing customer relationships and helping businesses in moving customers through the sales funnel to a sale.
The platform offers customer service and automation-focused business solutions, intending to unify marketing, commerce, sales, and service into one platform. This helps organizations that are using it to get a comprehensive view of their customers and how to approach them.
Salesforce provides Software as a Service (SaaS), Infrastructure as a Service (IaaS), Platform as a Service (PaaS) solutions in addition to Cloud services for hosting applications.
Salesforce Cloud is well-known for its scalability and ability to help enterprises with both external and internal interactions.
It also enables the planning and tracking of sales and marketing campaigns, as well as the management of services, using analytical and relevant data.
Salesforce also helps organizations automate operations and improve customer interactions with the help of personalized emails and phone calls.
Also, read: What is Salesforce NFT and How Can Businesses Use It
Key Features:
Salesforce is one of the most popular CRM platforms on the market, offering a series of useful features for addressing a variety of CRM-related problems. It is now widely used in all aspects of business development, not just sales, and marketing.
Salesforce offers a variety of benefits that persuade organizations to use it. Some of Salesforce's most key features are as follows:
1) Chatter
'Chatter' is available whenever you need it, that too at no additional cost. You can join an existing discussion or start a new one with 'Chatter.'
2) Collaboration Tools
Salesforce collaboration capabilities enable real-time communication across multiple teams. These regular communications keep each team informed about the progress of its partner teams.
3) Mobile App
Salesforce is now available for mobile devices as well, for those of you who are always on the go! Users can keep an eye on the workflow, assign tasks, change roles, and assess reports even while traveling.
4) Dynamic Dashboards
Customers may quickly construct Dashboards and real-time reports using Salesforce. The most significant benefit of the dashboard's feature is that you will be able to see all essential data without having to spend too much time looking for it.
5) AppExchange
You can create and publish your app on Salesforce's AppExchange, as well as use other already established apps as a platform and install apps to modify your Salesforce page.
6) Lead Nurturing
Salesforce's lead nurturing process focuses on attracting customers who have abandoned shopping carts or visited your website. It increases revenue by automatically sending customers newsletters and e-mails.
7) Real-Time Analytics
Salesforce Analytics allows you to visualize the data of your users. Salesforce Analytics may help in the organization of complicated data in a meaningful and understandable way.
Watch the video to learn more about Salesforce.
Also, read: Salesforce Service Cloud – How it can benefit your Business
WordPress Overview
WordPress is a free, open-source website creation platform used for creating, publishing, and managing websites. Technically speaking, WordPress is a content management system (CMS) written in PHP that uses a MySQL database. It is the easiest and most powerful blogging and website builder in existence today with a lot of capabilities.
Most importantly, creating and maintaining a website using WordPress does not require any prior coding experience.
You can easily create a blog, dynamic sites, static web pages, and other types of business websites.
It includes drag-and-drop capabilities for creating a website from the ground up, as well as a large variety of commercial and free themes that cover every field.
Users can create content that appeals to both search engines and visitors with the help of WordPress.
Key Features:
For both customers and developers, WordPress combines excellent simplicity. As a result, it is more adaptable and simpler to use. It allows for website maintenance without any use of coding, and its user-friendly features appeal to a large number of publishers.
The following are some of WordPress's features:
1) Ease of Use
You do not need any technical knowledge to develop and maintain a WordPress website. The Platform is simple to use and avoids the hassle of having to build a website from scratch.
2) Automatic Backups
Automated daily site-level backups are available in WordPress to help prevent data loss in the event of catastrophic failures. This means you plan backups for a specific time interval (daily, weekly, monthly, etc.) and the backup tool takes the backup for you.
3) Flexible Content Scheduling
WordPress allows you to schedule when new material will be published on your site, allowing you to plan ahead of time. You can create pages and articles as drafts and then publish them when you are ready.
4) Multiple Editors
WordPress gives you the option of adding multiple editors and granting them access to your website. You can distribute tasks and allow different team members to work on different materials at the same time in this manner.
5) Efficient SEO Optimization
WordPress automatically generates different SEO Cues for your content and assures that it is SEO (Search Engine Optimization) optimized.
6) Tools for Content Publishing
WordPress plugins allow users to integrate third-party tools and other administrative services into their websites quickly and efficiently.
7) WordPress Themes and Plugins
The WordPress theme directory and plugin directory are great places to look for themes and plugins. Many of the essential plugins you will need to get the most out of your site can be found here.
Also, read: Benefits of Salesforce Sales Cloud: Implementation and Integration
Salesforce WordPress Integration: Different ways to Integrate
Because Salesforce CRM is a powerful automation solution with plenty of features and functions, you will want to integrate it into your website.
WordPress and Salesforce can be integrated via a variety of plugins and tools. WPForms is the best Salesforce integration for WordPress available.
Let us look at different ways to integrate WordPress and Salesforce:
Copy Infographic
1) Zapier
Zapier can be a great option if you are looking for the best Salesforce integration with WordPress. It is a powerful application-integration tool that lets you connect apps to automate repetitive tasks online.
This plugin allows you to connect a variety of plugins (Gravity Forms, WPForms, etc.) with Salesforce in order to enhance its lead-generation capabilities.
You can send data from your forms to Salesforce fields with the help of this connector. You will have all the information you need in your CRM this way.
You should consider Zapier if you need a large number of functionalities. It can connect to over 2,000 web apps, including popular Zapier integrations such as Outlook, Mailchimp, LinkedIn, Shopify, QuickBooks, Jira, and more.
Key Features:
You can use this tool to integrate your WordPress site with a variety of applications.
Many Salesforce triggers and actions are supported by Zapier, making it great for a variety of lead generation tasks such as email marketing and paid search techniques.
Zapier is especially beneficial for large-scale organizations with tiered offerings, and online advertising.
2) Brilliant Web-to-Lead
The smart Web-to-Lead plugin is a free alternative for connecting Salesforce to your WordPress website. Web-to-Lead for Salesforce plugin can be easily integrated into WordPress sites.
It makes use of a specific WordPress form that leads can fill out and complete. The data and information are then sent to your Salesforce CRM. Furthermore, the plugin will only work if you have a Salesforce account.
Besides this, there will be no other costs associated with it. User files, on the other hand, cannot be uploaded because gravity forms do not support it.
Key Features:
The widget that comes with the plugin can be added to the sidebar of your website.
You can use the shortcode in the body of your article to embed the form.
Salesforce data can be shown in WordPress.
When you receive a lead, Salesforce's CRM shows it to you right away.
You may automate the configuration of all form options.
3) WPForms Plugin
There is no better plugin for WordPress contact forms than WPForms. It is a drag-and-drop form builder that can be set up for a variety of lead generation tasks.
Salesforce integration ensures that all form-collection data is sent directly to your Salesforce account. This WordPress plugin synchronizes Salesforce objects with WordPress content types.
It offers direct Salesforce Integration. So, you will not be required to engage a third-party consultant to help you set up the integration or enroll in developer's services.
Key Features:
You can make a variety of forms.
Allows you to build objects in the Salesforce.
You can take advantage of this new Salesforce add-on.
You can either set up the integration yourself or hire a developer.
The user-friendly interface of this plugin makes it simple to create campaign monitor forms, surveys, polls, and more.
You have complete control over the data that is delivered to Salesforce.
4) Ninja Forms Contact Form Plugin
The Salesforce CRM extension for Ninja Forms makes the WordPress integration simple and effortless.
This plugin does not need an introduction because it is one of the best WordPress form builders and it is simple to use; even novice users can easily pick it up.
You will not have to deal with problematic custom-coded integrations anymore. Manual data entry will no longer be necessary.
Salesforce can be linked with Ninja Forms. You need to choose the required objects and fields from Ninja Forms and add them to Salesforce in order to connect Ninja Forms to Salesforce.
Key Features:
You can collect payments and donations using payment and donation forms.
You can get more out of your lead generating and signup forms.
There is no need for coding knowledge.
Your form can be integrated with more services if compared to other WordPress form builders.
To make stunning WordPress forms, you do not need to be a designer.
Also, read: Salesforce Connect: integration, benefits, and limitations
Why Integrate WordPress with Salesforce?
Integrating Salesforce with your WordPress website has a lot of advantages, such as:
Data synchronization is automated, so you do not have to manually enter customer information from your website into CRM.
Form submissions on your website are added to your Salesforce CRM as a new contact.
There is a huge improvement in sales because of quicker responses to client inquiries.
In addition to the above, here are some more reasons why you may want to integrate WordPress and Salesforce:
Capture Leads – You must integrate your website with Salesforce in order to send your WordPress form submissions to Salesforce as leads.
Track Form Performance – In your CRM, you may track the performance of your forms to identify which ones are performing well and which ones are not, and then making the required changes.
Sales Automation – When you streamline your marketing automation, leads that come in through your WordPress forms can immediately inform your sales team, allowing them to contact them instantly.
Conclusion
Here in this blog, you have learned about the essential features of WordPress and Salesforce, as well as the importance of Salesforce WordPress Integration. In addition, you learned how to set up this Integration. It is clear that by connecting Salesforce with WordPress, you can improve your marketing workflow and provide a satisfying browsing experience for your customers.
With Salesforce WordPress Integration, you will be able to get the best of both worlds, allowing you to better connect, automate, and customize your business interactions.
However, the right integration method for your organization's needs depends on a variety of factors like your budget, the complexity of your data requirements, the significance of branding, and the uniform user experience on your site. So, you must choose based on your different business requirements in order to achieve your planned results.
Also, read: The Salesforce Marketing Cloud: All You Need to Know
FAQs (Frequently Asked Questions)
1) What is the best way to integrate Salesforce with your WordPress site?
It is simple to connect Salesforce to your WordPress site. All you will need is a plugin (such as Ninja Forms Contact Form Plugin), an active Salesforce account, and a Salesforce CRM add-on to link your WordPress form to Salesforce.
2) Can we use the Salesforce CRM add-on to connect to Pardot?
Even though Pardot marketing automation is part of Salesforce, it has its own API (Application Programming Interface) connection. This means you will not be able to use your Salesforce CRM add-on to connect to Pardot. Ninja Forms, however, can be readily connected to Pardot! 
3) Is it difficult to integrate Salesforce into WordPress?
Salesforce and WordPress can be linked via a variety of plugins and tools. Therefore, integrating these tools is not difficult. Together, they offer a powerful set of tools for organizations, allowing you to identify conversion chances, manage potential lead information, and improve your networking approach.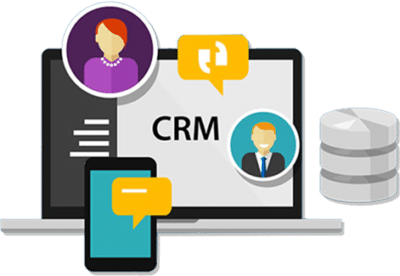 If you are new to automation and confused about Workflow or Process Builder. Need not to worry, we have got you all covered. Talk to our experts and clear all the cloudy thoughts about automation.