Every business decision is influenced by the customer's experience, but it is rarely mentioned how brands can make this transformation. Knowing your client's preferences and the circumstances surrounding their interactions with your business is necessary for being customer centric.
And the benefits of CRM software are obvious: It retains all previous data in one location, which makes managing customer interactions simpler.
The benefits of CRM have expanded to link more connected teams with the same data and bring together multiple departments.
The CRM technologies available today are supercharged with integrations that promote data accessibility and collaboration all under one roof.
The ideal solution should help businesses in managing connections, proactively working with contacts, designing intelligent automation depending on the activities of each lead or customer, and targeting various audiences.
More significantly, every department can now provide consistent, individualized interactions that are in the customers' best interests. 
It can be challenging to find the ideal CRM system for your needs. A lot of thought and evaluation of crucial elements are needed before implementing software like Salesforce or SuperOffice CRM.
You must be thinking about which CRM system is superior between Salesforce and SuperOffice. We will conduct a thorough comparison in this blog post to help you in reaching the best selection.
We will examine these two tools based on various aspects where Salesforce CRM and SuperOffice compete, as well as market share, category rankings, and present clients.
Customers of SuperOffice and Salesforce CRM can also be compared in terms of buying habits and industry. 
What is SuperOffice CRM?
SuperOffice CRM is a customer relationship management (CRM) tool that serves mid-sized businesses in a variety of sectors, including manufacturing, financial services, recruitment, and hospitality.
The maintenance of contacts, projects and documents, email marketing, automated ticket routing, and connectivity with live chat are some of the key features.
With this CRM, you can find, attract, and retain more customers. You can increase your productivity by taking advantage of this easy-to-use CRM solution.
All Office apps are compatible with SuperOffice CRM, which also supports the most popular computing systems available on all platforms. 
Users of SuperOffice have access to a central location where they can manage their marketing initiatives, customer support programs, and sales pipelines.
SuperOffice can either be hosted in the cloud or installed on-premises. Using this CRM, users are provided all the resources they need to manage their marketing initiatives, advertising campaigns, and customer support services. 
Ideal For
"This CRM is perfect for medium-sized businesses that seek an intuitive CRM solution that enables them to monitor sales activities, nurture leads, build targeted email campaigns, and rapidly address customer support tickets."
Also, read: Freshsales vs Salesforce: Which CRM is Better for Your Business?
What is Salesforce CRM?
Salesforce is one of the leading cloud-based CRM software providers in the market. It works as an integrated CRM platform that gives your sales, service, commerce, and marketing departments access to a single, shared view.
Salesforce is made for sales, marketing, and customer service. Setting up and managing the Salesforce CRM does not require any technological expertise.
Creating a deeper relationship redefines how businesses interact with their customers. Salesforce CRM can provide you with a unique experience by providing a single view of each client interaction. 
Salesforce's integrated lead management, forecasting tools, and ability to quote, price, and configure every contract can help you empower and improve your sales teams.
Additionally, Salesforce offers a comprehensive Cloud platform, i.e. The Customer Management Solution provided by Sales Cloud, it is ideal for each stage of your company's growth. 
When you compare Salesforce CRM with other competing products, you will see that it not only improves your understanding of your customers and business opportunities but also streamlines your workflow.
This CRM has capabilities for job management and workflow automation that will help you optimize your sales cycles and constantly keep track of them.
These will enable you to plan out your data-supported initiatives and get real-time sales cycle visibility. 
Ideal For
"Businesses use Salesforce CRM to improve the readability and shareability of their data. With Salesforce CRM, your team can collaborate on a single customer view from any location and any device. Salesforce Customer 360 is named so because it is a collection of powerful apps that enables you to have a comprehensive perspective of your customers." 
Also, read: A guide to DocuSign Salesforce Integration and its Benefits
Which CRM Is Better for Your Business: SuperOffice vs. Salesforce?
Deciding between the CRM solutions – Salesforce and SuperOffice can be a tough call. Although there has been CRM software for small businesses for some time, Salesforce CRM has just recently evolved as a complete and all-encompassing solution for most businesses.
It offers various advantages over other CRMs like SuperOffice and more.
The first question here while choosing a CRM solution would be your business type. What kind of business you run should be your primary consideration before buying either SuperOffice or Salesforce. Do you operate a small company with few salespeople or a large-scale business?
Now, let us compare these CRMs:
Copy Infographic
1) The Basic Distinction
When it comes to operating business in different industries. Going with a comprehensive contact management system, like Salesforce, is an immediate solution to this issue.
Both solutions – SuperOffice vs Salesforce, which uses the same software, let you manage your employees from anywhere.
The SuperOffice system and Salesforce CRM both have some unique advantages, though. To put it concisely, Salesforce enforces a full range of CRM practices, such as contact management, workflow building, task management, opportunity tracking, etc.
To promote long-term user loyalty, SuperOffice places more emphasis on developing relationships with its customers.
But Salesforce CRM has an upper hand here, as it is one complete solution for all your business requirements. 
2) Targeted Sales Approach
Excellent customer service is one of the most important components of a successful contact management strategy for small businesses. This is because usability is a key aspect to consider while looking for a CRM supplier. It streamlines team adoption and training in addition to saving time and money.
All your salespeople need to be aware of where to go and who to contact in the event of a concern or issue with a certain transaction. This is simple to do with the help of the SuperOffice and Salesforce CRM set of solutions.
Your company's sales and support team can handle a wide range of requests, from straightforward questions to challenging technical issues. Your sales team can target a better audience by using customer data tracking. 
3) Accessibility and Usability
The simplicity of integration is a crucial factor to consider when comparing Salesforce CRM software with less specific CRM systems.
This enables your business to benefit from several CRM programs without forcing your salespeople to acquire knowledge of and training in those platforms.
Additionally, it makes it simpler for you to train your salespeople to use the CRM software, which may be more crucial to your company's demands.
SuperOffice and Salesforce both support your team's collaboration for building customer interactions.
Salesforce helps your team uncover a wider variety of ideas to include in their strategy. Because of its diversified angle, Salesforce requires some time to get used to it.
SuperOffice is simpler to use, understand, and access, but Salesforce offers a more comprehensive collection of tools that can provide your business with a competitive edge. 
4) Functionality and Sales Events
Both Salesforce CRM and the SuperOffice package offer a variety of useful ways to manage customer interactions. Salesforce CRM, for example, allows you to create recurring sales events and activities that can be finished in a specific amount of time-based on the team's current availability.
With the use of a web dashboard, you can also use Salesforce CRM to watch customer activity across your whole business from any location.
This makes it much simpler for your sales team to keep checks on the success or failure of each customer transaction.
Salesforce CRM will produce the finest results if you want to automate as much of this procedure as you can to get rid of the tiresome responsibilities of manual management. 
Also, read: Salesforce Document Generation Apps – Comparison and Review
Why should your business choose Salesforce over alternative CRMs?
Different firms have noted that after moving to Salesforce from any other CRM, they have typically witnessed an:
Customer satisfaction increased by 35%.
An improvement in ROI and revenue of 25%.
Around 34% increase in productivity.
Salesforce can be used to improve the effectiveness and efficiency of your advertising strategies. This product provides a ton of benefits that will amazingly help in the growth of your business.
This software provides enterprises with a variety of benefits. Salesforce will be advantageous for your company and will be worth the effort. The reasons why you should employ Salesforce are as follows: 
Top-Notch Product
Outstanding Reputation
Robust Ecosystem
More Secure
Pay-as-you-use model
Compatibility
Constantly Improving
Less Implementation Time
Also, read: Salesforce WordPress Integration: How to perform
Final Verdict 
You have looked at two extremely complete solutions that will help you maintain your business ahead of your customers' expectations. When you compare these two CRM software systems, both applications are still excellent alternatives for multiple businesses even though they have their advantages when it comes to managing client interactions.
Your decision between Salesforce and SuperOffice depends only on your business requirements, your company's objectives, and each program's capabilities. 
But after the in-depth comparison of SuperOffice vs Salesforce, undoubtedly one of the best options for managing customer relationships is Salesforce CRM. It provides a complete suite of tools that can be scaled up or down depending on the needs of your operations, reliable customer service, and affordable price options.
To learn more about Salesforce's advantages and how you can switch to Salesforce, contact us today.
Also, read: What is Salesforce NFT and How Can Businesses Use It
FAQs (Frequently Asked Questions)
1) How does a CRM work to boost sales?
A CRM platform can help in boosting sales as it streamlines and makes interactions between a business and its customers easier.
A CRM platform can help organizations in making unbiased decisions that best serve their current customers and enable them to attract new customers more successfully.
It serves as an organized, comprehensive customer relationship management platform that can provide complete information, reports, analytics, notes, and more. 
2) What are the different markets where SuperOffice and Salesforce CRM compete against one another?
SuperOffice and Salesforce CRM compete against one another in the CRM Platforms, Contact Management, Inside Sales, Lead Management, and Predictive Lead Scoring.
Salesforce CRM has a 36.13% market share in the CRM Platforms market, whereas SuperOffice has a 0.26% share.
In the Market Share Ranking Index for the CRM Platforms category, Salesforce CRM is ranked first because it has a better market share coverage, while SuperOffice is ranked 32nd. 
3) Why do businesses consider Salesforce as their primary choice? 
Salesforce is usually regarded as having rich default functionality, strong customizability, and a wide range of integration capabilities when compared to its direct competitors. Besides these, there are some more reasons to choose the Salesforce CRM: 
A wide range of products and add-ons to meet the demands of businesses of all sizes and industries in terms of sales, customer support, and marketing. 
A broad range of online resources, such as Trailhead and product documentation, for user training, as well as extensive customer support. 
The availability of new software from Salesforce and other software providers (over 5,000 applications are available on the Salesforce AppExchange). 
4) How many customers do Salesforce CRM and SuperOffice in the CRM Platforms market acquire?
In the CRM Platforms market, SuperOffice has 980 customers and Salesforce CRM has 134998 customers. In this category, Salesforce CRM has 134018 more customers than SuperOffice. Additionally, the United States, Canada, and the United Kingdom have more users of Salesforce CRM. However, SuperOffice has more users in the Netherlands, Norway, and Sweden.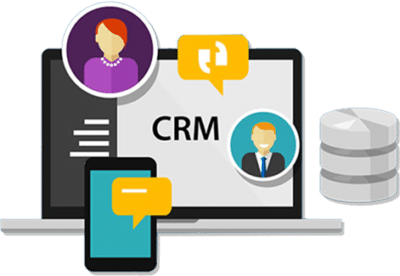 If you are new to automation and confused about Workflow or Process Builder. Need not to worry, we have got you all covered. Talk to our experts and clear all the cloudy thoughts about automation.