In today's engaged work environment, sales professionals are frequently on the move. And traditional office setups have given way to remote work, flexible schedules, and different workspaces. This shift has demanded tools that can adapt to these changing conditions. Mobile CRM apps have emerged as a solution, packing different functions into a convenient app that empowers salespeople to utilize their smartphones as versatile tools for effective sales on the go.    
For business owners and sales managers, a CRM mobile app works as an indispensable tool that improves organization and connectivity with both the team and customers. With mobile CRM, you can take the most critical asset for your business – CRM software – and make it accessible on mobile devices. This ensures that your teams are consistently effective, regardless of their location or working hours.
Adopting the capabilities of mobile app CRM holds the potential to drive remarkable growth for your small business, facilitating efficient operations and improved customer relationships.    
Nevertheless, given the multitude of options in the market, making the right choice for your business can be a challenging task. To help you in making an informed decision, we have compiled a comprehensive list of the top 11 mobile CRM solutions for 2023.
Within this list, we provide insights into their key features and pricing structures, allowing you to seamlessly take your crucial business data wherever you go. 
What is a Mobile CRM App and why is it Important?   
A mobile CRM is a specialized sales application designed to operate seamlessly on iOS and Android devices, catering to a wide range of mobile devices such as iPhones, iPads, and Android smartphones. This software offers a versatile suite of modules and functionalities like those found in cloud-based web CRM systems.
For example, it empowers team members to work on the move by providing essential features like mobile lead management, task automation, pipeline monitoring, and an array of communication tools, including email, phone, and live chat for improved productivity and connectivity. 
Mobile CRM applications play a pivotal role in enabling sales representatives to efficiently manage customer relationships and sales pipelines even when they are away from their primary workstations or offices. The effectiveness of field sales heavily relies on the utility of mobile CRM systems.
To establish and nurture client relationships, generate leads, and successfully close deals, account executives, sales representatives, and business development professionals frequently engage with clients and participate in networking events.
This involves the use of a mobile application that enables them to perform essential sales tasks and organize activities without being limited to their typical work environment.
Also, read: A Deep Dive into Collaborative CRM: Examples and Software Tools
The Features of the Best Mobile CRM Software
In today's business landscape, the sales process operates 24/7, around the clock, and having a reliable mobile app has become essential for staying in touch with customers while on the move.
Therefore, when choosing a mobile sales tool for your business, it is important to identify the features your sales team needs for effective remote operations.
Let us analyze these features to understand how a mobile CRM app can improve and streamline your sales process.
Clear and User-friendly Interface 
You should always prioritize a user-friendly interface when choosing a mobile sales tool. CRM mobile apps should not just duplicate desktop features on a mobile device, but instead, provide an intuitive user interface.
The app should not be difficult to use or cumbersome, and it should give most of the features and functionalities available in the desktop version rather than just offering a restricted version of the software.    
Integrated tool with a Centralized database
A mobile CRM should have powerful integration capabilities. It should be able to integrate other communication tools, popular sales, and productivity tools easily.
Usually, the sales team would be using their smartphones to call the prospects and customers, so the mobile CRM must have the feature to integrate auto dialer and have access to information beforehand.     
Your mobile CRM must maintain the centralization of your lead data and allow your sales team to work from any location without having to worry about where to look for the sales data.     
Teamwork-oriented and best in class Privacy 
Mobile CRM solutions should be team friendly. Access should be available to all teams and should facilitate a collaborative sales process. Therefore, you will need a cloud-based app as well as one that can integrate team messaging apps. The program should, in general, improve teamwork and collaboration.    
There is more probability of losing your phone than your laptop and with so much information lying around, you might think it is not an innovative idea to use it for day-to-day activities, but with good app security/encryption, your data will be safe and there will not be any breach of information.    
Smooth Scanning
Mobile CRM apps should make it simple to scan business cards into a database because business cards are how you collect contact information from new potential customers.
The capability to promptly upload a contact's information may appear inconsequential, yet it eliminates the need for manual data entry and the risk of losing the contact's details.
Furthermore, it ensures instant accessibility for the entire team and facilitates the efficient addition of pertinent notes.    
With a smartphone, managing your sales crew is now simpler. Fortunately, mobile CRMs come with the ability to generate reports and analytics.     
Reporting and Analytics
With a smartphone, managing your sales team is now simpler. Fortunately, mobile CRMs come with the ability to generate reports and analytics. Get all your sales agents' data available to you on the dashboard.
Track the number of calls dialed, break time, extended break time, customer interactions, and more all in one place, your smartphone.
This proves valuable when your field agents encounter critical decisions demanding immediate answers. A quick glance at mobile CRM insights translates to reduced risks and enhanced opportunities.    
Also, read: CRM vs CMS Comparison: An In-depth Look at Two Powerful Platforms
CRM for Mobile Apps Comparison Chart (Top Mobile CRM Solutions)
In the current business landscape, an increasing number of businesses are adopting mobile CRM apps to improve productivity and streamline access to leads and customers.
In this assessment, we will comprehensively analyze and compare the top 11 mobile CRM apps for 2023, highlighting pricing, features, and other crucial considerations to guide your CRM tool selection process. 
1) Salesforce 
Salesforce provides a mobile CRM sales solution, allowing users to personalize their mobile experience effortlessly, without the need for coding. The Salesforce cross-platform app is accessible with every license and can be installed on any smartphone or tablet.
Moreover, Custom apps are at your disposal to align with your organization's unique branding. What sets Salesforce apart is its innovative custom app tools, empowered by the Lightning Platform for app development.
Users can effortlessly design and replicate any necessary business module, transforming it into a robust mobile CRM application. 
Pros: 
Apps for mobile devices are well-known for having comparable functionality to apps for websites. 
Users can design unique CRM modules and applications for usage on the web and mobile devices. 
The system has case management tools with mobile engagement, tracking, and resolution features. 
Cons: 
No free option. 
The mobile app for Salesforce Essentials does not contain the well-known Salesforce artificial intelligence (AI) features. 
For small enterprises, there is only one plan accessible; additional premium options demand expensive Sales Cloud products.   
Key Features: 
You can use the Einstein Voice Assistant to take notes and create tasks. 
It can be used for identifying opportunities and getting recommendations, using Einstein Analytics. 
Get recommendations on effective sales strategies. 
It has the capability for offline use. 
Follow clients' progress as they go through the customer journey. 
Make the sales process customized as per each customer. 
Improve functionality with additional apps. 
Pricing: 
Essentials: $25 per user each month 
Professional: $75 monthly per user 
Enterprise: $150 per user each month 
Available on both iOS and Android. Although the mobile app is free, you must register with Salesforce to use its features. Depending on the requirements of your team or business, Salesforce pricing varies and is available upon request. 
Transform your business with expert Salesforce Consulting. Let us boost your sales and efficiency. Get started today!
2) Microsoft Dynamic 365
Microsoft Dynamics 365 for phones, along with a dedicated tablet version, is a mobile application developed by Microsoft. It serves as a mobile extension of the standard Dynamics 365, designed for professionals who frequently work outside the office.
This mobile CRM solution facilitates seamless synchronization of email, calendar, and contact data with Microsoft Outlook/Exchange, as well as Excel online integration. The inclusion of Power BI dashboards enables field personnel to access data offline.
Notably, Dynamics 365 offers a suite of social listening tools that provide insights into your CRM contacts' social media interactions.    
This mobile app is an ideal solution for businesses needing on-the-go access to their Dynamics CRM data. Users can log in with their Dynamics CRM account credentials and enjoy features like viewing and editing customer records, managing sales opportunities, tracking customer service cases, scheduling appointments, and accessing Dynamics 365 for Outlook. 
Pros: 
If you have a Dynamics 365 license, it is free. 
Native-based integration. 
Cons: 
Rather than being a comprehensive solution, CRM is more of a basic extension. 
Numerous potential restrictions in the event of higher usage. 
Key Features: 
Configurable workflow 
Activity dashboard 
Real-time reporting and analytics 
Lead management and scoring 
Integrating social media 
Pricing: 
Professional: $65 each month per user 
Enterprise: $95 per month per user 
Premium: $135 per user 
Microsoft Relationship Sales: $162 each month for each user 
Elevate your business with Dynamics 365 CRM. Streamline operations and drive growth. Contact us for a tailored solution today!
3) Zoho CRM
Zoho CRM offers a robust mobile sales app, enabling users to efficiently track daily tasks, engage with leads, manage schedules, and monitor customer interactions.
Agents can conveniently check into locations, document meeting notes, and collaborate with team members for real-time progress updates.
The Zoho Card Scanner simplifies the process of converting business cards into CRM contacts, while the personal assistant, Zia, provides instant access to CRM data for sales representatives. 
Zoho offers various tiers and products, with "Zoho CRM Plus" being its top CRM solution. While the mobile CRM app may appear complex, it provides a notable advantage for users frequently on the go, such as during flights or hospital work, as it allows offline access and record management.    
Pros: 
Available plans are affordable and provide free access to the mobile CRM. 
Through the mobile app, special analytics and dashboard tools are accessible. 
Provides the Zia tool for artificial intelligence (AI) in the mobile CRM 
Cons:
Certain elements of the mobile interface are uneasy to use and require an enterprise plan for AI technologies. 
Mobile emailing is not supported by the CRM; customers must pay extra to download and subscribe to the Zoho Mail app. 
Key Features:
Zoho Reports – For analytics and reporting  
Geolocation services near you 
RouteIQ for organizing routes and meetings 
It has artificial intelligence (AI) available in your smartphone app. 
Pricing: 
Standard: $14 per user per month 
Professional: $23 each month per user  
Enterprise: $40 per month per user 
Ultimate: $52 per user each month 
Free 15-day trial 
Also, read: Analytical CRM: Benefits with the 10 Best Analytical CRM Tools for 2023
4) HubSpot
HubSpot's mobile CRM app is a productivity booster, offering task creation, contact access, and lead discovery. It stands out as the most intuitive mobile app, having a clean and modern interface with a user-friendly navigation system.
Users can effortlessly manage records, tasks, deals, and service tickets, as well as engage with customers through email, phone, and chat, all while scheduling meetings on their phone or tablet.     
What sets HubSpot apart is its mobile marketing capabilities. Teams can publish and monitor social media posts and run mass email campaigns on the go, eliminating the need to wait for their primary workstation.
They can also assess campaign performance through activity and engagement metrics. The HubSpot keyboard streamlines outreach efforts by enabling users to send sales assets from any app directly through the HubSpot mobile app. 
Pros:
Free mobile CRM with task tracking, communication tools, and record management while on the go. 
Simple mobile UI that makes it simple to use the features. 
You can create email campaigns and monitor app success with special marketing tools. 
Cons: 
Paid subscriptions can be expensive, especially at higher tiers. 
There is no free mobile calling provided. 
Neither a mobile app nor a website that offers advanced project management features.
Does not offer feature-rich project management functionality on the web or mobile apps. 
Key Features: 
Task administration and mobile task tracking 
Performance tracking for email campaigns using detailed caller ID 
Access to the app store for third-party integrations 
Generation of quotes;  
Storing documents into CRM records 
Option for live chat 
Dictation (using the microphone on your device) 
Pricing: 
Starter: $50 per user per month 
Professional: $1,780 per month per user 
Enterprise: $4,000 per month per user 
Also, read: Different Types of CRM Software Systems: Their Features & Benefits
5) Freshsales 
Freshsales offers a mobile customer relationship management app designed to enhance user organization with automated reminders for meetings and tasks, accompanied by real-time push notifications.
A noteworthy feature of this app is the check-in option, which enables offline access and data confirmation.
Users can efficiently monitor sales activities, access deal details, schedule follow-ups, and update information between meetings, saving time.    
Freshsales sets itself apart with its integrated telephone function, available for up to three users at no cost. This allows teams to place, receive, record, and log calls while on the move, enhancing communication.
The app also supports document scanning and uploading via the mobile device's camera, and it facilitates voice note recording for well-organized audio recordings of customer interactions.
This unique set of mobile capabilities is particularly beneficial for teams that value in-person connections and need versatile CRM support.    
Pros: 
On the go, now users can manage assignments, deals, and meetings. 
Free mobile app with contact features like phoning, email, and live chat. 
Unique tools for ordering Ubers from Freshsales and discovering connections on Google Maps. 
Cons: 
Limited to only mass email outreach for marketing purposes. 
Lacks features for mobile project tracking and project management.
Three users maximum on the Free plan.    
Key Features: 
Notification cards for reminders of appointments 
Scrollable calendar 
Task management with mobile task tracking 
Summaries of key metrics 
Daily summary of jobs that are past due, are coming up, and have already been accomplished 
Mobile appointment scheduling with flexibility 
Product Catalog 
Generating quotes and invoices 
Pricing: 
Growth: $15 per user/month 
Pro: $39 per month per user 
Enterprise: $69 per month per user 
Also, read: Pipedrive vs Salesforce: Which CRM Is Best for Your Business?
6) Pipedrive
Pipedrive's CRM mobile app offers the convenience of data access both online and offline, along with a guided process that streamlines administrative tasks.
It seamlessly integrates with popular mobile tools like Google Maps, WhatsApp, and Outlook, and provides tracked calls and caller ID services.
Pipedrive's renowned sales proposal and deal management capabilities extend to mobile users. You can view opportunities in a pipeline and access deal history and timelines remotely. The app features a mobile search bar for efficient data record retrieval.
A unique mobile capability of Pipedrive is its sales quota management, enabling both managers and users to track activity, deal production, and progress towards growth objectives within the mobile CRM, ensuring alignment with their goals and quotas. 
Pros: 
Excellent deal management tools, including deal searching, mobile tracking, and history monitoring. 
Reliable clever features like Smart Docs for automatically creating proposals and Smart Contact for automatically enriching contact information. 
The mobile CRM app offers activity reporting and goal tracking. 
Cons: 
Offers no free plans.
The cost-prohibitive project management tools are missing from the mobile app. 
Tools for mobile email and email synchronization are expensive. 
Key features: 
Deal management with mobile tracking 
Customizable views: Focus, Pipeline, and Timeline views  
CRM mobile search bar to find contact and deal records on your phone or tablet 
Geolocation widgets 
Individual and team reporting 
Mobile collaboration with CRM data through comments and user mentions 
Apps marketplace for third-party integrations 
Pricing: 
Essential: $14.90 per user each month 
Advanced users: $24.90 per month  
Professional: $49.90 each month per user 
Enterprise: $99 per month per user  
Also, read: Customer Service CRM Software: Why You Need the Best Tools & Support
7) SugarCRM 
The SugarCRM mobile app is a comprehensive tool for organizing and structuring accounts across sales, marketing, and customer service teams. It ensures uninterrupted access to critical customer information, with automatic activity synchronizing when back online.
For businesses already utilizing desktop CRM, the mobile application offers the same functionality on the go. SugarCRM enables seamless communication and collaboration among marketing, sales, and customer experience teams.
It provides access to the contact database, customer journey insights, G Suite integration, workflow automation, and more.
Sales teams rely on SugarCRM to efficiently identify and track leads, enhance organization, boost productivity, and maintain a consistent brand experience across marketing, sales, and customer interactions. 
Pros:
Flexible and Adaptable CRM 
A Powerful CRM that is flexible and customizable, as well as a cheap platform for lead management 
The sharing and structuring of data is where SugarCRM excels.  
You can quickly import data into SugarCRM with its API if your sales team is switching from another system.  
Finding crucial information is simple using SugarCRM's user interface (UI), which is comprehensive and easy to use.  
Cons: 
Users of CRM complain about clumsy navigation and delayed page loads.  
Although SugarCRM updates the calendar often, many users still have trouble navigating and reading it.  
Key features: 
Account summaries 
Retail management 
Quotes 
Analytics and forecasting 
Location-based services 
Adaptable user interface 
Dynamic filters and search 
Pricing: 
Sell: $49 per month per user 
Serve: $80 per monthly user  
Enterprise: $85 per month per user 
Market: $1,000 per month per user 
7 days free trial 
8) Insightly 
Insightly is a cloud-based mobile CRM solution designed to enhance the productivity of sales and marketing teams.
Tailored for small and medium-sized businesses seeking streamlined processes, data integration, and faster deal closures, Insightly's mobile app ensures team connectivity in and out of the office.
Primarily favored by growing mid-sized businesses, Insightly's CRM mobile app empowers users to manage leads on the go.
It has an intuitive dashboard displaying the complete sales pipeline, accompanied by informative charts and graphs. Users can swiftly access contacts, leads, opportunities, emails, and more through the navigation feature. 
Pros: 
Customization of the dashboard for two plans.
All plans offer mass emailing; lower-tier plans have fewer options. 
You can manage leads, contacts, and projects on any plan. 
Excellent integration with external or third-party applications. 
Web or mobile (cloud-based app) access. 
Automate top-tier tasks, emails, workflows, and reports. 
Cons: 
No support for telephone.
Automation of workflows is limited to high-tier plans. 
The storage and record limits for the free plan are very restrictive. 
Built-in dialer and call routing only as an add-on.  
Key features:
Email tracking; Monitor emails after they have been sent 
Quote generation 
Relationship linking 
Capture various kinds of client information 
Create a customized dashboard for your team 
Business card scanning 
Audio notes 
Pricing: 
Plus: $29 per user each month 
Professional: $49.00 per month per user 
Enterprise: $99 per month per user 
30-day free trial 
Also, read: Zoho vs Salesforce: Which CRM is Better for Your Business?
9) Agile CRM  
Agile CRM is a comprehensive software solution that includes modules for marketing, sales, support, and additional features. It is particularly advantageous for small business sales teams, with a highly effective Android mobile CRM app.
Agile CRM offers an iOS and Android mobile app featuring an intuitive dashboard, contact management, and appointment scheduling. The mobile dashboard allows users to monitor sales productivity, access deals, and view upcoming tasks.
With Agile CRM's mobile sales enablement, users can adapt relevant milestones and gain real-time insights into their lead progress. Google Calendar integration provides a convenient overview of schedules and meetings, while the Agile calendar facilitates easy scheduling of calls, meetings, sales demos, and more.
Users can seamlessly attach relevant documents to emails and messages through the app. 
Pros: 
Although Agile CRM has mobile apps for both iOS and Android, its popularity among Android app users makes it the top option for mobile CRM. Also, for Android users, there is seamless real-time synchronization with Google Calendar.  
The Agile mobile CRM is an excellent option for great contact management and transaction monitoring, as well as a simple and clear user dashboard experience. 
Agile offers some excellent mobile marketing tools, such as unique add-ons for SMS tools like Twilio and Plivo. 
This can also be used as a simple task management and event planning tool. 
Cons: 
The mobile app for Agile CRM is available for both iOS and Android. Sadly, some technologies cannot be used with mobile apps, such as social media monitoring. 
Pricing: 
Agile CRM provides a free version. 
The starter plan costs $14.99 per user per month when paid yearly. 
The monthly cost for the regular plan is $49.99 per user, payable yearly. 
The monthly cost for the enterprise plan is $79.99 per user, payable yearly. 
10) Salesflare    
Salesflare stands out among CRMs by offering 100% of its features through its mobile app, eliminating the need to carry your laptop everywhere.
The app includes a convenient business card scanner for on-the-go lead capture, even allowing you to add leads to automated email sequences for post-conference follow-ups.
Unlike other CRMs, Salesflare does not provide a reduced feature set on mobile; you get the full functionality on your phone. This means you can effectively manage your customers from anywhere.
What sets Salesflare apart is its ability to automatically track customer data and interactions, freeing you from the burden of constant manual data entry. 
Pros: 
This software will automatically remind you of the businesses you are in contact with, your connections there, the topics you have discussed, and the next steps to take. 
Organize your tasks and monitor your sales pipeline. 
Get real-time notifications to stay informed about your clients. 
Keep track of website visits, link clicks, and email openings. 
Send, evaluate, and improve email sequences and campaigns. 
Automate each data entry process. 
Cons: 
There is just an English version of Salesflare. While the Growth plan offers most functionality, employing email sequences requires upgrading to the Pro plan. 
Key Features: 
Integrated Android call history 
Integrations between Microsoft 365 and Google Workspace 
Web and email tracking 
Relationship strengths 
LinkedIn sidebar   
Automated system of reminders    
Pricing:
Prices per user/month start at $29 per user. 
Also, read: CRM for Sales: Top 10 Sales CRM Solutions Compared for Sales Success
11) Zendesk 
Zendesk Sell, the CRM solution developed by the designers of the industry's leading support software, presents a robust mobile CRM app to ensure your team stays connected with prospects and customers from any location.
With Zendesk's geolocation support, you can easily identify nearby opportunities, obtain directions, and verify lead addresses. Moreover, Zendesk provides a comprehensive feature set at an affordable price point, capable of scaling as your business expands.
It is an all-encompassing solution designed to enhance customer service and help desk operations, facilitating smooth and efficient handling of client interactions.
This includes addressing self-service inquiries, delivering push notifications, and facilitating live chat for effective customer support. 
Pros: 
Zendesk has one of the top live chat solutions available. 
It serves as CRM software in addition to being support desk software.   
All client interactions, including self-service, can be managed by it. utilizing a single interface to guarantee consistency. 
Support for multiple brands and linked accounts. 
Large information base and discussion room for questions. 
Cons:
Users who utilize Zendesk can run into issues with data exporting and uploading.  
Zendesk is difficult, tiresome, and confusing. Without a sales representative's help, navigating can be extremely difficult. 
It is expensive. The monthly cost for the support suite's Professional package is $89 for each user. 
Key Features:
Includes all required help desk features 
View your pipeline quickly 
Establish Smart Lists to classify customers 
Sync with other automation and sales tools 
Get more than 30 reports 
It offers a vast collection of instructions, advice, how-tos, FAQs, and a dynamic discussion board. 
 
Pricing: 
Zendesk Sell Team prices start at $20 per person, payable yearly. 
Zendesk Sell Growth costs $49 for each monthly user when paid yearly. 
The monthly price for Zendesk Sell Professional is $99 per user, payable yearly.   
Both the iOS and Android operating systems support this mobile application. It is free to download, but you must sign up with Zendesk to unlock its full range of features and functionalities. 
Also, read: Operational CRM: What is it, How it works, and Examples?
Conclusion – The Best Mobile CRM Application for Your Business
Mobile CRMs empower sales teams to maintain peak productivity outside their workstations, delivering essential lead management, communication, and CRM tools through smartphones and tablets. These applications offer the flexibility to filter through prospects, engage clients, and convert customers anytime, anywhere. But the selection of the ideal mobile CRM depends on factors such as budget, feature prerequisites, and CRM experience.
While Salesforce, Microsoft Dynamics 365, and Pipedrive consistently rank among the top options, others like HubSpot CRM, Freshsales, and Zendesk Sell also exhibit excellence in varying contexts. When determining the most suitable mobile CRM app for your business, we hope that the insights conveyed in this article will serve as a valuable guide for your decision-making process. 
So, in the realm of CRM, choosing the right mobile app can significantly improve your customer interactions and improve your team's productivity. At Cynoteck, our recommendation is to explore Salesforce and Microsoft Dynamics 365. With their robust Android and iOS mobile apps, these solutions encompass key CRM functionalities and deliver the features mobile users seek in a CRM app for Android.
Do not hesitate; to contact us and start on your journey to upgrade your CRM today! 
Key Takeaway:
In the competitive business landscape, insufficient customer service can lead customers to abandon your brand. CRMs play a vital role in ensuring exceptional and timely responses, thereby retaining customer satisfaction and loyalty while keeping competitors away. 
Also, read: Best Ways to Increase CRM Usage by Salespeople
FAQs (Frequently Asked Questions)
1) What is a mobile CRM app?
A mobile CRM app is a downloadable CRM system compatible with iOS and Android devices, such as phones and tablets. It empowers users to perform various tasks, including updating lead records, following up with customers, and assigning tasks, even when they are outside the office and away from their workstations. These mobile CRM apps are specifically designed to grant access to Customer Relationship Management (CRM) systems through smartphones and tablets. They provide convenient, on-the-go access to vital customer data, sales information, and communication tools, enabling sales representatives and other CRM users to stay connected, even when not at their desktop computers.  

2) How can we evaluate which mobile CRM is ideal for our business?
When assessing mobile CRM apps, like your approach with traditional CRMs, consider factors such as affordability, features, and user experience requirements. Some apps are free, while others come at a cost. Additionally, certain apps excel in on-the-go deal tracking, while others offer specialized tools like mobile project management. Lastly, the cleanliness and intuitiveness of the mobile interface should also be a key consideration, as they significantly influence ease of use.  

3) What mobile apps are available for CRM?
Certainly, you can access CRM on mobile devices through CRM mobile apps. Modern CRM platforms typically provide dedicated mobile applications compatible with popular operating systems like iOS and Android. Several mobile CRM options are accessible through platforms like Google Play Store and the Apple App Store, including:  
– Microsoft Dynamics 365  
– HubSpot CRM & Sales Hub  
– Salesforce Sales Cloud  
– Freshworks CRM  
– Pipedrive  

4) Why is mobile CRM software important for businesses?
The evolution of customer relationship management (CRM) has transitioned from the confinement of desktop computers in office settings to adapting to the contemporary landscape characterized by smartphone ubiquity and remote work. Mobile CRM has emerged as a pivotal notable change for businesses globally. But what makes mobile CRM so indispensable for businesses, here are some reasons:  
   
1) Real-time data access  
Sales agents and other team members can access customer data while on the go with the help of mobile CRM.  
   
2) Higher level of customer engagement  
Businesses can interact with their customers anywhere, anytime, and with CRM apps.   
   
3) Simplified workflow  
   
Employees will not have to switch between several platforms because mobile CRM connects smoothly with other business tools and apps.   
   
4) Empowered field teams  
Mobile CRM is nothing short of a blessing for businesses with teams that work in the field, whether it be for sales, service, or delivery.  
   
5) Intelligent analytics  
Powerful analytics features are included with modern mobile CRM platforms.   
   
6) Flexibility and scalability  
Mobile CRM programs are scalable by nature. Without major changes or disruptions, a business's CRM capabilities can expand along with it.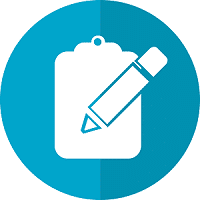 Do you want to implement a CRM system within your organization? Connect with our CRM Experts today!