Proactive businesses that seek future growth are harnessing technology to improve customer relationships, which is an essential driver of long-term growth. The global marketplace highlights the significance of Customer Relationship Management Tools (CRM), prompting organizations to incorporate these tools to sustain competitiveness in their respective sectors.
CRM (Customer Relationship Management) software serves as a pivotal tool in facilitating effective communication with both prospects and current customers. Its primary goal is to furnish organizations with valuable insights into customer needs and behaviors, ultimately improving service quality.
Continue reading this article to acquire a comprehensive understanding of the different types of CRM software and their benefits.   
"CRM promotes customer retention, captures new opportunities, and cultivates robust customer relationships. Furthermore, CRM empowers data analysis and facilitates on-demand report generation, strengthening its overall utility."
There are different types of CRM software available, including operational, analytical, and collaborative solutions. In this article, we will explore the distinctive features and advantages of each type of CRM.
Our goal would be to provide you with the insights necessary to make an informed decision when choosing the CRM solution that aligns most effectively with your specific business needs.   
What is the purpose of having a CRM system?
CRM serves as a software solution that serves as a centralized repository for all customer data, enabling seamless sharing across different departments within your organization.
Within this platform, you can generate records and carefully monitor the log of your interactions with customers, encompassing activities such as phone calls, emails, meetings, presentations, service inquiries, leads, and purchasing preferences.
By consolidating all this information into a unified location, it simplifies the process of comprehending and predicting customer needs and behaviors. 
This then allows you to: 
Maintain timely, relevant, and personable communication with customers. 
Find fresh leads and business prospects. 
Improve your business's operations to better serve your clients. 
Acquire new clients 
So, a CRM empowers you to recognize and maximize the value of your customers while enhancing customer relationships. Enhanced understanding of your customers enables more responsive service tailored to their specific requirements. 
Also, read: Customer Service CRM Software: Why You Need the Best Tools & Support
What are the Different Types of CRM software, their Benefits, and Features?
Different CRM systems are accessible today, each catering to specific business requirements. Therefore, it is essential to carefully outline your product requirements before selecting the ideal CRM solution for your business. The primary CRM types include: 
Copy Infographic
1) Operational CRMs 
Operational CRMs describe the most common category of CRM software adopted by businesses across the globe.
These systems help in managing sales and customer service through marketing automation tools, including email campaigns and lead nurturing.
Operational CRMs excel in automating internal processes, ensuring effective customer relationship management.
They promote seamless execution and supervision of a company's everyday operations, including tasks such as contact management, project management, customer service, technical support, workflow automation, vendor relationships, and many others. 
Operational CRMs are primarily employed by businesses to streamline their daily sales, marketing, and customer service operations. These systems offer straightforward solutions for efficiently organizing and tracking customer information.
This CRM category enables users to schedule tasks, appointments, and meetings, and facilitate email communication and phone calls. 
An example of operational CRM is Salesforce, widely regarded as one of the leading CRM solutions. Salesforce helps businesses maintain well-organized customer data, leads, and sales opportunities.
It has multiple features that empower users to generate and track leads as they progress on their path to becoming customers, helping in quickly closing deals. 
Features of operational CRM software:
Three key features of operational CRM software are: 
Sales automation 
Service Automation 
Marketing automation 
2) Analytical CRMs 
Analytical CRMs empower businesses to extract valuable insights from data, aiding decision-making by analyzing historical data and uncovering trends in sales, marketing, and customer service.
Leveraging advanced algorithms, these systems determine patterns to enhance business performance.
Analytical CRMs allow the integration of customer data with other data sources, offering improved visibility into customer interactions. This enables measurement of strategy effectiveness and pinpointing areas for improvement.
By identifying patterns in behavior, purchases, and interactions across different channels, analytical CRMs provide businesses with a deeper knowledge of their customers. 
These applications typically include features like lead scoring and real-time lead progress tracking. They offer an array of capabilities, including robust data analysis and reporting tools.
Analytical CRM software extends powerful analytical tools even to smaller enterprises, providing them with unparalleled insights into customer data and enabling targeted improvements for business success. 
Prominent analytical CRMs in the market include Microsoft Dynamics 365, Oracle Sales Cloud, and Salesforce. 
Features of Analytical CRM Software: 
The following are the analytics CRM software's primary features: 
Aggregation of data 
Data mining 
Online analytical processing 
Interactive and dynamic dashboards 
3) Strategic CRMs 
Strategic CRMs are designed to assist users in managing their businesses' long-term objectives, including sales forecasting, revenue optimization, and budget management.
The difference between operational and strategic CRMs lies in their focus: operational CRMs enhance day-to-day operations, whereas strategic CRMs help in establishing and measuring long-term goals against set targets. 
It is important to highlight that most strategic systems emphasize customer retention, engagement, and the delivery of tailored services. In this regard, strategic CRM software can be categorized as either customer-centric or channel-centric.
Customer-centric software enables businesses to curate a personalized experience for each customer across all channels, whereas channel-centric software prioritizes delivering a seamless interaction between sales representatives and customers across various channels. Typically favored by large enterprises, this CRM type has advanced features.    
Prominent strategic CRM platforms frequently employed in the industry include Salesforce, Microsoft Dynamics 365, Oracle Siebel, and SAP SuccessFactors.    
Features of Strategic CRM Software: 
There are many different use cases for strategic CRM, however, these are some key characteristics: 
Customer service and support  
Multichannel marketing 
Field service assistance 
Omnichannel outreach 
Field service support 
4) Campaign Management CRMs 
Campaign management CRMs are created for efficient planning and administration of marketing campaigns. They empower users to create and manage various campaign elements, including email campaigns, landing pages, social media content, videos, and more.
Furthermore, these tools offer scheduling capabilities, automating the timed delivery of campaigns. This functionality serves as a significant benefit for businesses, particularly in assisting sales teams with campaign management. 
Campaign management CRM software enables the seamless launch, scheduling, organization, and tracking of marketing campaigns across multiple channels.
It offers valuable insights into marketing initiatives and integrates with various online campaign providers, providing a centralized hub for advertising data.
This integration allows businesses to efficiently create and execute new campaigns, enhancing overall marketing effectiveness. 
Among the widely favored campaign management systems are HubSpot and Marketo. 
Features of Campaign Management CRM Software:
Some crucial components of a campaign management CRM are the ones listed below: 
Campaign builder 
Segmentation and Targeting 
Integrations with third-party apps 
Reporting and Analytics 
5) Collaborative CRMs
Collaborative CRM software simplifies information sharing among teams, granting seamless access to customer records, history, notes, and real-time data for all team members. This encourages teamwork in capitalizing on opportunities and resolving issues promptly.
Consequently, businesses benefit from a well-informed workforce, ensuring a comprehensive understanding of each customer's status. 
This collaborative marketing automation tool streamlines contact data management for business owners. It simplifies the creation of personalized outreach strategies, strengthening customer relationships and improving conversion rates through the delivery of pertinent prospect information. 
Zoho CRM and Hoja are examples of CRM that help small businesses grow by connecting them to the right people at the right time.
Users can utilize the system at any stage of their business to find the right leads using natural language processing. 
Features of Collaborative CRM Software: 
A collaborative CRM consists of these three essential elements: 
Management of interactions 
Channel management 
Document management 
Also, read: CRM for Sales: Top 10 Sales CRM Solutions Compared for Sales Success
What are some of the Best CRM Software?
Leverage the capabilities of top-tier CRM software to improve your customer service. When choosing the right CRM software for your business, consider the following leading solutions that can significantly enhance your customer interactions and overall operations. 
1) Salesforce
Salesforce stands out as a potent CRM tool tailored to empower sales professionals in customer management and deal closure. It simplifies customer data tracking, streamlines sales processes by facilitating the identification of sales prospects, and automates sales task management.
Salesforce improves customer attraction through personalized marketing and ensures prompt responses to customer issues. Its overall goal is to enable stronger connections between businesses and customers.
Salesforce also excels in performance monitoring, lead tracking, and report generation. Beyond sales, it plays a key role in customer service and support, guaranteeing timely assistance for sales representatives as required. 
Unlock the full potential of your business with Salesforce CRM Services. Contact us now to streamline your operations, boost productivity, and drive growth with the industry's leading CRM solution. Get started today!
2) Microsoft Dynamics 365   
Microsoft Dynamics 365 is a powerful CRM platform known for its efficiency in customer relationship management and sales tracking. Its feature set includes role-based access control, automated workflows, and contact management.
Integration with Microsoft Office 365 ensures data accessibility from any location. This empowers sales teams to efficiently manage customer relationships and stay well-informed about their performance. 
Elevate your business with Dynamics 365 CRM Services. Contact us today to harness the power of Microsoft's cutting-edge CRM solution. Empower your team, delight your customers, and drive success – seize the opportunity now!
3) HubSpot 
HubSpot offers a free CRM software solution with a range of tools designed to help your whole team. It enables real-time tracking and analysis of sales activity and provides your sales team with time-saving tools to simplify their work.
4) Zoho 
Zoho CRM is a comprehensive software system that enables customer engagement, revenue generation, and lead conversion. It serves as a centralized platform to integrate marketing, sales, and customer support activities, streamlining your business processes efficiently. 
Also, read: Best Ways to Increase CRM Usage by Salespeople
Conclusion - What type of CRM software is best for your Business?
The above-defined different types of CRM software offer unique functions and advantages tailored to specific business needs. It is crucial to identify which type aligns best with your requirements when selecting the ideal CRM solution for your business. By understanding your needs, you can make a well-informed decision and choose the CRM system that best serves your organization. 
Operational CRM is an ideal choice for businesses seeking to optimize their sales, marketing, and customer service processes. If seamless communication and collaboration among your teams are essential, collaborative CRM is the most suitable option. It is crucial to carefully identify your specific needs before making a CRM selection.
For instance, if you require data analysis for understanding customer behavior and making predictions, an analytical CRM system would be the right fit. Defining your CRM requirements will guide you to the most appropriate decision for your business. 
"A well-chosen CRM system empowers your team to provide exceptional, personalized customer support. It also provides you with the tools to gain deeper insights into your customers, allowing you to tailor your customer relationship strategy as per their specific needs and preferences."
Also, read: Improving Physician Relationship Management with CRM
FAQs (Frequently Asked Questions)
1) What exactly is CRM software used for?
CRM software serves as a centralized tool that gathers customer data from various sources and consolidates it into one platform. Different CRM software types offer additional advanced features to cater to specific needs. This system manages information related to both existing and potential customers, including details like names, addresses, and phone numbers. Furthermore, it tracks their engagements and interactions with the company, including website visits, phone calls, email correspondence, and other touchpoints.  
2) How do different businesses utilize CRM?
To retain clients, generate leads, boost sales conversions, and enhance productivity, businesses need a CRM system. These CRM tools facilitate scalability by efficiently managing substantial volumes of customer data and automating crucial yet time-consuming tasks. This, in turn, allows businesses to concentrate on expanding their operations and driving growth.  
Furthermore, businesses use CRM to:   
– To automate routine processes and streamline daily operations.  
– To improve the customer experience, make forecasts and analyze customer data.  
– Build a long-term customer retention strategy.  
– Conduct marketing efforts supported by data.  
– Boost teamwork and communication amongst them.  
3) What are CRM's main components?
The following are the main components of CRM software:  
– Lead generation and management  
– Marketing automation  
– Customer service  
– Sales forecasting  
– Workflow automation  
– Reporting and analytics  
4) How can we choose from the different types of CRM software?
A CRM type must be picked depending on your business requirements. Before choosing a CRM software system, you should consider the following questions:  
– Do you wish to better understand and help your customers?  
– Do you wish to automate your marketing, sales, and customer care processes?  
– Are effective marketing campaigns your main priority?  
– Does teamwork affect how well you perform?  
– Are long-term customer relationships a priority for you?  
To determine the best CRM tool for your business, you should consider the above-mentioned questions.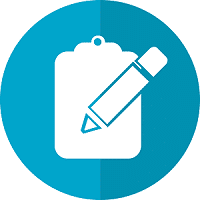 Do you want to implement a CRM system within your organization? Connect with our CRM Experts today!