In the dynamic landscape of modern business, consulting teams encounter may complex challenges that demand a strategic approach to optimize their productivity. Effective collaboration, both within the team and across teams, stands as a backbone for successful task execution. Collaborative Customer Relationship Management (CRM) helps in this. It emerges as a key tool to encourage seamless interactions and facilitate the achievement of business objectives.    
Businesses today are undergoing a fundamental shift towards remote work models and the result is that the flow of information within organizations faces unprecedented challenges. So, maintaining effective communication and addressing customer inquiries has become a challenging task for employees.
Collaborative CRM serves as a helping hand in these challenging times. Businesses in diverse industries are increasingly adopting this operational paradigm, reaping significant benefits throughout their organizational ecosystems. 
This transformative tool has the potential to revolutionize how consulting teams engage with customers, thereby driving business growth and development. With Collaborative CRM, consulting teams can seamlessly collaborate, share critical information, and automate essential tasks, resulting in improved efficiency and customer experiences.  
In this blog, we will carefully highlight the different advantages, and core features, and explain the concept with substantial real-world examples. We will furthermore provide a deep understanding of the transformative potential that Collaborative CRM offers to businesses.      
What is a Collaborative CRM?
Collaborative CRM surpasses conventional Customer Relationship Management by emphasizing teamwork and collaboration. It offers a centralized platform for the synchronized management of customer data, communication, and workflows, enabling real-time access for all consulting team members.
This transformative approach enables seamless communication not only within a single organization but also across different entities involved in customer service.
It unites various company divisions, including marketing, sales, customer service, technical support, external customers, vendors, and distributors.
This holistic integration results in intensified efficiency, synchronized data management, and improved customer-centric operations. 
Consulting teams adopting collaborative CRM platforms gain a distinct edge – streamlined workflows, elimination of duplicative efforts, strengthened communication, and extensive performance enhancement.
This versatile CRM variant works well for businesses with geographically dispersed teams or multiple departments, as it seamlessly coordinates efforts across different landscapes. 
Also, read: Different Types of CRM Software Systems: Their Features & Benefits
What are the two primary components of a collaborative CRM?
Collaborative CRM works on a unified approach that revolves around two crucial components: Interaction Management and Channel Management. 
1) Interaction Management
This process involves establishing a customized interaction channel within a business that serves customer communication, improving communication between both parties.
The choice of the communication channel relies on the customer's preferences for handling interactions.
Some customers may opt for phone and email contact due to their comfort level or the unavailability of in-person interactions because of time constraints or resource limitations. 
Tracking all interactions provides a comprehensive 360-degree view, allowing for a complete understanding of the customer's requirements.
Businesses then can use these interactions to address consumer needs, gather valuable insights, and integrate them into the CRM system before engaging with customers to maximize their business potential. 
2) Channel Management
Following the analysis and implementation of interaction mediums, the next crucial step is to optimize the efficiency of customer engagement channels.
Leveraging the latest technological advancements to enhance channel interactions enables efficient communication with customers and facilitates the collection of valuable information that helps organizations in better understanding their customers.
Consequently, it is crucial for organizations to strategically define and assign channel responsibilities and duties for seamless operations and improved customer relations. 
Also, read: Customer Service CRM Software: Why You Need the Best Tools & Support
Examples of Key Collaborative CRM Software for Businesses of Every Size
These tools are expected to offer a wide range of features to cater to different business requirements. Here, we present a selection of top collaborative CRM system options, highlighting their noteworthy functionalities, features, and pricing to help you make an informed choice. 
1) Salesforce
Salesforce comes first as an example of a collaborative CRM solution, a prominent player in sales automation, lead management, and marketing automation.
Salesforce stands out as a leading provider of cloud-based CRM software, formulated to support service, marketing, and sales functions.
With its robust suite of tools and user-friendly interface, Salesforce empowers businesses to seamlessly collaborate, manage customer interactions, and improve their overall customer relationship management efforts. 
Pros:
Salesforce offers an array of impactful features, including robust messaging tools. These tools are designed to optimize teamwork, catering to businesses of all sizes, from startups to large enterprises.  
Salesforce plays a crucial role in facilitating the seamless transition of opportunities from marketing teams to sales representatives, ultimately strengthening cross-selling and upselling profitability.  
Salesforce's CRM offers a complete solution to a multitude of business needs. From providing top-tier technical support to optimizing real-time sales phone calls, Salesforce's comprehensive features cover every aspect of customer relationship management and business growth.
Cons:
If you are transitioning from simpler contact management apps like HubSpot, the robust features of Salesforce may initially appear overwhelming to you. 
Pricing: 
The starter plan, invoiced annually, is $25 per user/month. 
Sales Professional plan, the annual fee is $75 per user/month.  
Service Professional package, invoiced annually, costs $75 per user each month. 
Transform your business with expert Salesforce Consulting. Let us boost your sales and efficiency. Get started today!
2) Microsoft Dynamics 365   
Microsoft Dynamics 365 stands as a robust enterprise CRM platform, an asset for effective customer relationship management, sales performance monitoring, and collaborative customer engagement.
This comprehensive suite of tools, nestled within the Microsoft Azure cloud computing ecosystem, is tailored to enhance your business processes.
Microsoft Dynamics 365 includes five modules: Sales, Customer Service, Field Service, Project Service Automation, and Marketing.
Moreover, it has an array of digital and cross-channel analytics, customizable reports, and pre-built AI models, all imbued with predictive capabilities, setting new standards in the world of CRM. 
Pros: 
Whether you opt for the Sales Professional or Enterprise plan, these plans offer sales force automation and Office 365 productivity tools for seamless collaboration. 
Seamless integration with other Dynamics 365 CRM apps, Power BI, and Microsoft 365. 
Cons:
Dynamics 365 offers flexible pricing options, which can add complexity to the implementation. 
Also, customer support has some room for improvement. 
Pricing: 
The monthly cost for the Sales Professional plan is $65.
The monthly cost of the Sales Enterprise plan is $95 per user. 
The cost per user/month for the Customer Service Professional plan is $50.
The cost per user/month for the Customer Service Enterprise package is $95.
Elevate your business with Dynamics 365 CRM. Streamline operations and drive growth. Contact us for a tailored solution today!
3) Bitrix24
One of the reasons we consider Bitrix24 as a top tool for collaborative functionality is its comprehensive features. It provides intranet communication, access permission controls, email-to-task conversion, and more.
Bitrix24 offers a collaborative platform that tracks interactions from different departments, ensuring salespeople are informed about ongoing discussions and conversations.
It offers real-time updates, smart following, notification settings, and an Activity Stream for immediate feedback from colleagues and managers.
It furthermore includes a range of other useful business tools, making it ideal for teamwork, communication, and collaboration. 
Pros:
Bitrix24 is a comprehensive CRM solution that comes prepared with a wide array of collaboration tools to facilitate efficient teamwork and communication. 
It provides the flexibility to create unlimited work and user groups, establish an HR help desk, and use a private social intranet for seamless internal business communications. 
It centralizes document storage and offers the capability to convert emails into tasks, calendar events, and discussion topics, fostering collective action and streamlined collaboration. 
Cons: 
While the user interface effectively serves its purpose, some users find it slightly excessive, which can result in more complex app navigation than expected. 
Pricing: 
A suite of free, basic business tools for an infinite number of users. 
For 5 users, the basic plan is $49 per month.  
For 50 users, the standard plan is $99 per month.  
For 100 users, the professional plan is $199 per month.  
Also, read: Analytical CRM: Benefits with the 10 Best Analytical CRM Tools for 2023
4) SAP Business One (SAP Customer 360)  
SAP Business One, a big player in business software including ERP, CRM, and supply chain management, offers a powerful analytical application to improve customer information management and enable robust relationships.
Its Business One module stands out for CRM collaboration, providing businesses with a comprehensive toolset for gaining a 360-degree view of customers and their unique requirements.
This software seamlessly integrates with outstanding applications, including payroll software, Outlook, onboarding, and more.
Notably, it provides the flexibility of both cloud and on-premises hosting to cater to different business preferences. 
Pros:
If you seek a comprehensive CRM/ERP business suite with integrated collaborative functionality, SAP Business One's ERP module offers a solution worthy of consideration. 
The module empowers you to track your sales pipeline, analyze aggregated sales data for individual customers, and develop optimal strategies for engaging with them. 
Cons: 
The installation and implementation process can be quite complex and may need time and assistance from IT specialists. Additionally, some users find the user interface to be outdated. 
Pricing: 
Depending on the license, businesses can get SAP Business One for a one-time fee. The tiers of pricing for one-time purchases in SAP Business One are as follows: 
Professional: $3,213 per person 
Limited: $666 each 
Begin: $1,357 each
Get the latest and more exact pricing by contacting SAP. 
Also, read: CRM for Sales: Top 10 Sales CRM Solutions Compared for Sales Success
5) Sage CRM
Sage CRM is another prominent player in the business software landscape, offering a collaborative system as part of its product lineup.
Sage CRM is a cloud-based solution tailored to meet the requirements of small and medium-sized enterprises. It has a range of features, including marketing automation, customer service, social CRM, and more.
With Sage CRM, businesses can seamlessly plan and implement marketing and promotional campaigns. Its integrated email marketing functionality enables users to send promotional newsletters to their contacts. 
Pros: 
A collaborative CRM solution with a comprehensive suite of enterprise resource planning and accounting products. 
Sage CRM concentrates on eliminating redundancy, unifying data in a single view, and enhancing productivity and efficiency by delivering unified information and dependable insights. 
Cons:
The setup and implementation process demand considerable time and resources, including training. And database errors can potentially lead to platform glitches. 
Pricing: 
Sage CRM (cloud): Costs $45 a month per user.  
Sage CRM (on-premises): Please contact Sage for pricing details. 
Also, read: Operational CRM: What is it, How it works, and Examples?
6) Copper CRM 
Copper CRM is an intuitive collaborative platform that seamlessly integrates with Google software applications like Drive, Calendar, Docs, and more. This integration saves valuable time by automatically updating critical customer records.
This CRM offers a user-friendly platform for efficiently managing sales leads, automating marketing campaigns, and tracking customer interactions.
With Copper CRM, consulting teams can easily collaborate on tasks, share information, and monitor progress in real time.
The platform furthermore features a robust reporting module for performance monitoring and a customizable dashboard for efficient task management. 
Pros:
Copper CRM is developed with a strong focus on enhancing customer relationships and promoting collaboration that leads to closed deals. It is built to significantly boost teamwork within your organization to achieve your business objectives. 
Copper CRM monitors customer interactions, providing you with complete visibility into the interactions your colleagues have with customers. 
Additionally, it cuts down on administrative costs by enabling direct interactions among team members. 
Cons: 
This CRM has a moderate learning curve, which can be unexpected considering the app's reputation for user-friendliness. 
Pricing: 
Basic plans cost $23 per user/per month when paid annually. 
Professional plans cost $59 per user/per month.
Business plans cost $99 per user/per month when paid annually. 
7) SugarCRM
SugarCRM upgraded its technology recently to further improve collaboration and user experience. The system offers a robust reporting tool that gives a chart view for 1,000 different types of metrics.
Detailed, visual reporting features allow easy organization-wide communication of information on leads, tasks, revenue line items, and key metrics.
Report distribution features ensure quick delivery to the appropriate team members. Additionally, it helps in the development of workflows that blend automated and human jobs. 
Pros:
CRM serves multiple purposes and has features designed to promote teamwork.  
Provides automatic email archiving to save messages so that the appropriate team members can always access individual situations.  
Create and deploy cutting-edge workflows that include human processes. Push notifications in real-time help you stay focused.  
Cons: 
You will require at least 10 team members to use SugarCRM. This can be a deal-breaker right away if your team is small. 
It also has a moderate learning curve.
Pricing: 
The annual fee for the Sugar Serve plan is $80 per user/per month (minimum 3 users).  
The annual fee for the Sugar Essentials plan is $49 per user/per month (3-5 users).  
The annual fee for the Sugar Advanced plan is $85 per user/per month (minimum of 3 users). 
The annual fee for the Sugar Premier plan is $135 per user/per month (minimum of 10 users). 
Also, read: Best Ways to Increase CRM Usage by Salespeople
Benefits of Collaborative CRM
Utilizing a customer relationship management platform allows you to put all your business activities into a single location, centralize your data, and automate various other tasks. The primary objective of collaborative CRM is to enhance customer loyalty by delivering improved customer service. Now, let us explore its benefits:
1) Improves Employee Skills and Customer Service as well
Collaborative CRM establishes a continuous knowledge-sharing environment and supports consistent workflow processes. It furthermore nurtures a culture of employee growth and development within the organization. 
It excels in managing different customer preferences for communication channels. Understanding and tracking individual preferences enables businesses to automatically engage customers through their preferred and effective communication channels.        
2) Improved Internal Communication and Multi-channel interactions 
This CRM enables effective communication by breaking down information silos within an organization.
With all customer information centralized, it ensures that various departments, including sales, marketing, customer service, and technical teams, can work in symmetry and stay aligned, enabling better cross-functional collaboration. 
It furthermore allows the integration of data from all your communication channels and aligns your call center activities with other operational processes.
This comprehensive approach allows for interactions that transcend individual department or team roles, resulting in a more unified and customer-centric approach to service and communication. 
3) Maintain Existing Customers and Nurture Relationships 
This CRM helps you create in-depth customer profiles, catering to their preferences and expectations. With real-time insights, you can engage customers through their preferred platforms, a highly effective strategy to boost engagement and reduce customer churn.     
Effectively nurturing leads through streamlined customer service is a key driver of customer satisfaction and lifetime value. This CRM tools enable proactive online interactions with customers, eliminating the need to wait for them.     
4) Enables You to Visualize Pipelines    
CRM provides a transparent view of your sales pipeline, helping you to prioritize deals effectively. Sales representatives can seamlessly resume their interactions with customers, highlighting your commitment to their needs.
Visualizing the pipeline helps set conversion benchmarks and quickly overcome any obstacles that arise in the sales process.
5) Improves Work Processes and Boosts Business Revenue 
Accumulating customer interaction data in one location would make the company smarter. Individual case files will be viewable by team members in real time. The need for face-to-face meetings has gone down, and defects and redundancies are avoided; thus, service costs are reduced.    
Collaborative CRM helps sales representatives to efficiently nurture their prospects and secure more deals. It streamlines and automates different functions, freeing up time for more critical tasks. Additionally, It facilitates cross-selling, upselling, and repeat purchases, improving overall business performance.     
Key Takeaways:
Teams can effortlessly share client data.  
This program is ideal for organizations with numerous teams.  
It lowers the price of providing customer support while increasing client loyalty and retention rates.  
It can improve technical support.  
It can improve internal communication channel interaction. 
Also, read: What is CRM Data Maintenance and How Does It Affect B2B Marketing?
Conclusion
Collaborative CRM is a transformative tool for consulting teams, prioritizing teamwork, communication, and workflow efficiency. This empowers consulting teams to achieve outstanding results, enhance customer satisfaction, and stimulate business growth.
Its key features enable more efficient work and improved customer service, making it an essential asset for consulting teams striving to effectively manage customer relationships and reach their objectives. 
The Collaborative CRM can bring out successful interconnected ecosystems, promoting efficiency, productivity, and a unified customer view. It is the foundation for adapting to disruptions, enabling agility, and gaining a competitive edge.
So, if you are looking to take your consulting game to the next level, you will need a CRM. Contact us today, and we will guide you in implementing the optimal collaborative CRM software for your business.  
Also, read: CRM Automation: Streamlining Sales and Marketing for Success
FAQs (Frequently Asked Questions)
1) What is a Collaborative CRM?
A Collaborative CRM enables interdepartmental communication within businesses and organizations. It unifies various departments, including sales, marketing, technical support, customer service, vendors, and external customers. It enables the collection of data from various communication channels with clients, including social media. This helps you in the analysis of data to identify effective strategies for meeting customer requirements.  
2) What are some examples of Collaborative CRMs?
This customer relationship management platform enables real-time collaboration, data storage, information sharing, and essential tool integrations that streamline company processes. While there are multiple CRM options available in the market, if you are seeking the best, here are examples of top collaborative CRMs:
– Salesforce 
– Microsoft Dynamics 365
– Bitrix24
– Sage
3) What advantages does a Collaborative CRM offer?
The primary advantages include enhanced customer service, improved cross-team communication, efficient information sharing, streamlined processes, and a comprehensive customer base analysis. 
4) What are some core features of the best Collaborative CRM?
When picking the best CRM for your business, consider these prime features: 
– Team Management  
– Channel Management  
– Real-time Reporting  
– Customization  
– Interaction Management  
– Chat Tools  
– Notifications  
– Mobile App  
– Project Management  
– Pipeline Management  
– Activity Management  
– Sales Automation  
– Integration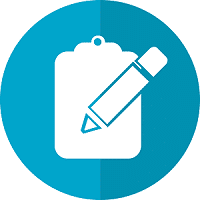 Do you want to implement a CRM system within your organization? Connect with our CRM Experts today!