Modern CRMs highlight impressive technological capabilities, capable of significantly enhancing an organization's intelligence and productivity. However, buying a CRM system is merely the initial phase. Even with the acquisition of high-end CRM software, sales teams may not fully adopt it, often viewing CRM as an added responsibility rather than a valuable opportunity.
Many opt to withhold the learning curve, choosing to allocate that time to selling activities. Convincing them of the benefits of CRM software can be discouraging, making the training of sales personnel a challenging task. Nevertheless, with a strategic approach and careful planning, you can simplify this process.  
"CRM implementation is a crucial move for businesses, enabling streamlined sales processes and promoting revenue growth. Research shows that the CRM industry is among the world's fastest-growing sectors, with an anticipated growth rate of 15% from 2021 to 2027." 
Today's competitive business environment makes Customer Relationship Management (CRM) systems pivotal in efficiently managing customer interactions and propelling sales growth. Yet, ensuring your sales team wholeheartedly adopts and maximizes CRM usage can pose challenges.
This article outlines actionable strategies to boost CRM adoption within your sales team, empowering them to leverage their full potential and attain superior sales outcomes. 
"Looking to improve Salesforce Adoption? Book a 30-minute consultation with our Salesforce adoption experts." 
How to Make Salespeople Increase CRM Usage?
When asked for their view on a company's CRM system, some sales professionals express concerns, characterizing it as overly intricate, time-consuming, lacking user-friendliness, and primarily tailored for management's benefit. This perception often spots CRM as an unproductive tool, viewed as complex and unwieldy. 
However, it is imperative to recognize that CRM software is essential in today's business environment. Picking the right CRM solution is important. In the current competitive landscape, encouraging robust customer relationships and optimizing business workflows are essential for success. 
Therefore, it is crucial to inspire your sales team to embrace CRM, as it aligns with their requirements, if not their preferences. 
The following strategies can help maintain motivation among your sales representatives to actively utilize CRM: 
Copy Infographic
1) Involve your Sales team in choosing the CRM system and Highlight the Positives for them
Incorporating your sales team into the CRM selection process is important for securing their buy-in. Alongside prioritizing user-friendly, easy-to-set-up and maintain, CRM solutions, involving your salespeople improve their sense of ownership and increase the probability of active adoption and long-term satisfaction. 
Additionally, it is important to convey the advantages of CRM usage to your employees. Emphasize that it is not merely a management tool imposed upon them but a resource that benefits them directly. For example, it improves their efficiency by automating tasks such as customer follow-up emails and scheduling reminders and meetings. 
2) Provide the Essential Training 
Effective training is the key to ensuring successful CRM adoption, providing employees with the essential knowledge to optimize system performance.
A well-structured training program encourages increased system utilization, improving engagement. At the same time, inadequate training may lead to frustration and reduced work enthusiasm among your sales team.
Continued training and support must be readily available to address any queries or challenges that may arise. 
3) Tailor the CRM to Your Sales Process 
Once you have effectively communicated the CRM's value, the next critical step is customization to align with your sales process.
Tailoring the CRM to match your team's workflows, terminology, and reporting requirements is essential. This customization reduces resistance to change and enables seamless integration into your sales team's daily routines. 
Also, read: The Power of AI in CRM: Revolutionizing Customer Relationships
4) Integrating ERP and CRM Systems 
Failure to connect your ERP and CRM systems results in disparate databases, leading to operational confusion and a fragmented view of business processes.
Integrating these systems ensures uniform data usage across your organization, eliminates duplicates, and implements consistent rules.
This real-time synchronization empowers your sales team to focus on what they excel at—selling effectively. 
5) Appreciate Achievements and Lead by Example
Sales professionals succeed in competition, making it vital to reframe CRM as a solution rather than a passing tech trend. Publicize success stories via email and group meetings, showcasing those who leverage CRM to meet or surpass targets.
When sales leaders actively support and utilize CRM, it sets a clear example. Encourage managers to lead by demonstrating consistent CRM usage for their tasks and highlighting the positive outcomes originating from its implementation. 
6) Celebrate CRM-Based Milestones and Incentivize Reps
Just as your team celebrates achieving sales goals, apply the same approach to conversions and CRM-based sales effectiveness metrics. This encourages broader software adoption, enhancing data quality and directly boosting sales effectiveness.
Improved data quality, in turn, improves sales figures and revenue, providing your team with the gratification of goal attainment. 
Also, implement a rewards and recognition system to commend those who utilize the platform effectively. These positive reinforcements cultivate a growth mindset and ease the transition to new sales CRM software. 
7) Get Regular Feedback, and Systematically Evaluate and Improve
CRM adoption is an ongoing endeavor, necessitating continuous monitoring and feedback collection. Track vital CRM utilization metrics, including activity logs, data precision, and user input. Proactively analyze insights from your sales team to understand their barriers and improvement ideas.
Consistently gathering feedback and acting upon it, addressing the needs and concerns of your salespeople, significantly promotes CRM system adoption. This iterative process enables necessary enhancements to boost usability and effectiveness.
Also, read: Generative AI for Sales: How Can Sales GPT Transform your Sales Strategy?
Reasons Why a CRM System is Important for Salespeople?
Cloud CRM Software is carefully crafted with salespeople in mind. This tracking tool offers centralized data, facilitating the monitoring of individual sales representative activities and streamlining the entire process. By utilizing CRM, sales professionals gain the ability to make data-driven decisions, optimize team performance, and drive increased sales.    
"Acquiring new customers and expanding your business is fantastic—provided you're using a scalable CRM solution." 
You can furthermore make better relations and loyal customers. Here is how: 
Gain Better Control over Leads, Time, and Task Execution 
Investing significantly in marketing and lead generation is worthless unless you promptly and effectively nurture those leads.
Cloud CRM System Software efficiently organizes and prioritizes leads, with automated reminders ensuring timely follow-ups.
Sales tracking apps empower sales teams to manage daily tasks and prioritize activities, enabling sales executives to allocate more quality time to customers, resulting in quicker deal closures and a robust customer base.
Easy Information Access and Secure Storage
Sales tracking CRM software offers sales representatives a unified platform to efficiently store and manage critical data, including contact information, activity schedules, business plans, and opportunities.
With seamless, multi-location access, salespeople can confidently rely on secure data storage. 
Real-time Visibility and Collaboration  
By monitoring and engaging with customers, order statuses, and business activities, salespeople can determine customer needs.
Sales CRM software empowers sales professionals to increase deal closures and improve overall business performance.  
Through careful tracking and engagement with customers, order statuses, and business activities, sales professionals gain crucial insights into addressing customer needs.
Sales CRM software catalyzes closing more deals and enhancing overall business performance. 
Improve Customer Engagement, Customer Experience, and Reporting 
Leveraging centralized CRM data for streamlined access, you can automate various communications, including anniversary greetings, payment reminders, and document alerts.
Additionally, CRM facilitates the distribution of periodic emails, such as offers and festive discounts, enabling continued customer engagement with your company. 
Online Sales CRM provides a wealth of data that can deliver valuable insights. It allows analysis of customer behaviors, profitability, pipeline efficiency, goal tracking, and sales conversion rates.
CRM with integrated reporting tools automatically quantifies data, encouraging a deeper understanding of cause-and-effect relationships. 
Achieve More in Less Time 
"Enhanced productivity has consistently been a prominent advantage of CRM tools." 
Sales professionals can seamlessly manage numerous activities with countless prospects without ever leaving their email systems—all of which are automatically recorded in their CRM.
New features like email templates, call recording, and calendar management further improve sales productivity.
So, a robust CRM not only simplifies tasks but also enhances overall performance and productivity for sales teams. 
"CRM's accessibility is important, as it offers users the flexibility to access it from any device and location. Cloud-based SaaS CRM ensures effortless access across desktops, tablets, and smartphones. Mobile CRM is typically integrated into most platforms, enabling users to efficiently handle customer-related tasks. A well-implemented CRM packs all customer information into a centralized hub for effective management." 
Also, read: How Can CRM Software Help You Align Sales and Marketing?
Conclusion
Increasing CRM Usage by Salespeople or CRM adoption within your sales team demands a strategic approach encompassing effective communication, comprehensive training, customization, leadership, gamification, and ongoing enhancement. These steps culminate in cultivating a sales culture fully adopting CRM, resulting in heightened productivity, streamlined processes, and increased sales success. 
Establish clear and straightforward processes supporting sales operations from lead entry to follow-up assignments. Define each stage of the sales cycle and automate non-human-dependent tasks for simplicity and efficiency. Clarity and ease of use are important.    
With over a decade of experience as an enterprise software consultant, Cynoteck is a trusted partner of CRM leaders such as Salesforce and Microsoft Dynamics 365. Our unwavering commitment is to deliver tailored solutions that precisely align with each client's unique requirements. Get in touch with us today to give your business the boost it needs.
Also, read: How to read and evaluate a CRM software development proposal
FAQs (Frequently Asked Questions) 
1) What are the use cases for CRM?
A use case outlines user interaction with a CRM system for specific purposes, highlighting application usage rather than system design. A comprehensive set of use cases delineates a company's CRM utilization, collectively encompassing all the necessary behaviors expected from the CRM.  
2) How is CRM utilized?
A CRM serves as a centralized location for prospect and customer information, offering data analysis tools and applications for sales, marketing, and customer support. Its role includes automating tasks, personalizing customer interactions, discerning business trends, and overall enhancing business operations and outcomes. A CRM effectively manages all customer and prospect interactions, tracking purchases and browsing history to enable personalized marketing and product recommendations. When integrated with e-commerce and inventory systems, it streamlines unified purchasing and support processes.  
3) How does Salesforce work as a CRM for salespeople?
Salesforce CRM optimizes sales, marketing, and customer service processes. In addition to core CRM modules like Sales, Marketing, and Service Clouds, Salesforce provides over 20 industry-specific solutions. Salesforce's sales best practices enhance data hygiene, expedite the sales pipeline, and improve deal closure rates. These practices include defining a sales process, configuring sales stages, pipelines, and reports, and carefully monitoring and reviewing essential sales metrics.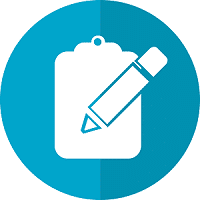 Do you want to implement a CRM system within your organization? Connect with our CRM Experts today!