In today's business landscape, cultivating strong customer relationships is essential, particularly for small enterprises seeking to boost sales. Beyond delivering high-quality products, business owners must employ diverse strategies to improve customer satisfaction and drive sales growth.
The adoption of a reliable and efficient Customer Relationship Management (CRM) system has emerged as a critical component in achieving this objective. This is because effectively managing and leveraging essential customer and prospect data is a challenging endeavor. This is precisely where the value of sales CRM software becomes clear.
Sales CRM is a powerful tool designed to streamline the management, tracking, and organization of all aspects of sales and customer interactions. CRM solutions for sales offer a multifaceted approach to improving sales representatives' capabilities.
They achieve this by automating routine tasks, optimizing overall sales efficiency, and simplifying various aspects of a sales representative's responsibilities. This, in turn, delivers valuable time that can be directed toward engaging prospects and securing new transactions. 
Now, there exists a plethora of software options designed to improve sales performance. These tools include contemporary techniques, such as crafting appealing emails, sending them at optimal times, monitoring email progress, and tracking the efficacy of marketing campaigns.
Given the array of choices available, choosing the ideal CRM tool tailored to your company's specific requirements can prove to be a challenging task. 
In this article, we will explore top-tier sales CRM tools available in the market and perform a comprehensive feature analysis. This guide further helps to provide valuable insights into CRM systems' capabilities and functionalities, catering to both small business proprietors and sales team leaders, enabling informed decision-making. 
"Implementing a Sales CRM system has the potential to boost revenue significantly, with the potential for a remarkable 40% increase. Surveys show that around 70% of sales managers attribute the driving force behind sales growth to the effective utilization of CRM systems." 
What is a Sales CRM and how can it help your sales process become more effective?
Sales CRM software is a flexible platform utilized by businesses worldwide to centralize customer data, streamline sales pipeline management, and boost sales performance.
It offers numerous advantages for sales representatives, including the consolidation of customer information into a single, easily manageable repository, simplifying the tracking and nurturing of customer relationships.
Sales CRM software plays a pivotal role in streamlining the sales process, establishing a structured sales funnel, and performing thorough data analysis. These functionalities prove highly beneficial in enabling sales representatives to pinpoint new opportunities and achieve higher deal closure rates.
Sales representatives can furthermore improve customer relationships through sales CRM software, enabling interaction tracking, note storage, and efficient follow-up scheduling.
Utilizing the appropriate CRM software, sales reps can improve productivity and boost deal closure rates. Moreover, sales CRM tools frequently offer robust analytics and reporting features for trend identification and performance enhancement.
With built-in activity tracking and automation, sales CRM software promotes streamlined organization and task management for sales teams.
Studies show that 60% of sales professionals who have adopted mobile CRM solutions have successfully met their sales quotas.
Also, read: Operational CRM: What is it, How it works, and Examples?
Which Sales CRM software is the best? Here are our top ten picks:
In the domain of online business, it is important for a Sales CRM to efficiently manage data and operations. As your business scales, your technology stack inevitably expands. Yet, the task of picking the most suitable sales tools can be daunting due to the abundance of options available.
We've undertaken a rigorous evaluation of different sales CRM solutions to help you in identifying the optimal Sales CRM software for your business requirements.
1) Salesforce
Undoubtedly, you must be familiar with Salesforce, the foremost CRM software in the market. While often associated with larger enterprises, it is not to be overlooked by small businesses.
You can begin with a free trial to explore its robust features. Salesforce Sales Cloud stands out as a potent CRM tool tailored to empower sales professionals in customer management and deal closure.
Salesforce provides sales representatives with effortless customer data tracking, seamless identification of sales prospects, and automated sales task management, resulting in streamlined sales procedures.
It offers performance monitoring, lead tracking, and report generation capabilities. Furthermore, Salesforce also helps in customer service and support, ensuring that sales reps have timely assistance when required.
Pros:
Salesforce offers a basic version called Salesforce Essentials. This package enables easy data import and CRM setup with in-app guidance.
It centralizes contact and deal tracking, improves customer communication, and seamlessly integrates with your existing applications.
Cons:
Salesforce does impose data storage limitations, which could become less accommodating as your customer base expands.
Additionally, customizing its functionality can potentially entail significant costs.
Pricing:
You can research Salesforce Essentials with a complimentary 14-day trial. Subscriptions for paid plans start at $25 per month (annual billing).
Unlock Your Sales Potential with Salesforce! Experience streamlined sales services like never before. Get started today!
2) Microsoft Dynamics 365
Microsoft Dynamics 365 is a robust enterprise CRM platform, that delivers a comprehensive toolkit for efficient customer relationship management, sales performance tracking, and collaborative customer engagement. Its offerings include role-based access control, automated workflows, contact management, etc.
Furthermore, Microsoft Dynamics 365 seamlessly integrates with Microsoft's Office 365 suite, ensuring data accessibility from any location. It also extends its versatility by integrating with third-party applications like Slack and GitHub, providing sales teams with an extensive array of collaboration options.
With Microsoft Dynamics 365, sales teams can effortlessly oversee customer relationships and stay well-informed about their performance.
Pros:
Enjoy seamless integrations with Microsoft 365, Power BI, and other Dynamics 365 CRM applications.
Benefit from flexible customization and configuration during setup, all while maintaining cost-efficiency when compared to competing solutions from other developers.
Cons:
The user interface, although robust for Microsoft product users, may pose challenges for those unfamiliar with the ecosystem. Additionally, the configuration can be rigid, making post-setup modifications challenging.
While it aligns with the industry standard for mid-market CRM solutions, the price point may still be seen as relatively high.
Pricing:
Microsoft Dynamics 365 Sales offers distinct plans:
Dynamics 365 Sales Professional: Priced at $65.00 per user per month.
Dynamics 365 Sales Enterprise: Available at $95.00 per user per month.
Dynamics 365 Sales Premium: Offered at $135.00 per user per month.
Elevate Your Business with Dynamics 365 Services! Take control of your operations and customer relationships. Discover the power of Dynamics 365 today!
3) Zoho
Zoho CRM, a robust cloud-based system, empowers sales professionals to build strong customer relationships. Its user-friendly interface, extensive customization options, seamless integrations, and robust data security enhance the user experience.
The CRM platform has powerful analytics and mobile accessibility for on-the-go data access. Zoho CRM's feature-rich offering includes email marketing, customer segmentation, and lead management.
Additionally, users can generate custom reports to track sales performance and gain valuable insights for optimization.
Pros:
Zoho's comprehensive toolset includes sales social media management, customer support, product reporting, automation, and customer analytics.
This easy-to-use and all-in-one solution eliminates concerns about lead management, making it a reliable choice.
Cons:
When it comes to one-on-one engagement with sales prospects, it's important to note that Zoho may not be the perfect choice.
This sales CRM software does not provide lead notification or individual email tracking.
Pricing:
Zoho CRM offers a free plan for up to 3 users, with paid plans starting at €18/month.
Also, read: Zoho vs Salesforce: Which CRM is Better for Your Business?
4) Pipedrive
Pipedrive is a user-friendly CRM platform tailored for small businesses, streamlining sales processes with its array of practical features. It includes pipeline and contact management, task tracking, and robust reporting tools.
Pipedrive provides valuable insights into sales performance and customer data. It empowers sales representatives to efficiently oversee leads, accelerate deal closures, and improve productivity.
The platform offers automation, email tracking, and seamless integration with other business applications.
Pros:
Pipedrive is a CRM known for its robust integration capabilities, ensuring seamless syncing with your preferred applications.
Pipedrive has a user-friendly interface and advanced features that empower your team to create multiple sales pipelines, effectively manage leads and deals, track all communications, automate follow-ups, and generate customizable reports on sales performance.
Cons:
It's important to note that Pipedrive CRM software lacks an inbound email-sending feature, necessitating the use of another platform for regular email communication with sales prospects.
Pricing:
Pipedrive offers a 14-day free trial, with paid plans starting at €15/month ($18.25/month).
Also, read: Pipedrive vs Salesforce: Which CRM Is Best for Your Business?
5) Freshsales
Freshsales is a comprehensive CRM solution designed to streamline sales processes effectively. It offers an array of automation features, including lead scoring, nurturing, email tracking, and call logging.
This CRM helps sales teams attract high-quality leads, leveraging AI-based insights to close deals, and promoting contextual conversations. With integrated chat, email, and phone capabilities, Freshsales allows teams to focus on selling.
Furthermore, it seamlessly integrates with various third-party tools like Slack and Zapier, enhancing the efficiency of your sales activities.
Pros:
Real-time team collaboration with Slack integration
Deliver greater value to your customers with a 360-degree view.
Cons:
More native app integration would be beneficial.
There could have been a more intuitive user interface
Pricing:
Freshsales offers a "Free Forever" plan to help sales teams maintain organization and rapid lead engagement. The paid plan starts at INR 999 per user per month and includes access to features such as a visual sales pipeline, advanced automation capabilities to alleviate manual tasks, and more.
Also, read: Freshsales vs Salesforce: Which CRM is Better for Your Business?
6) Insightly
Insightly CRM is customized for sales organizations, designed to improve deal closure processes and boost profitability.
It records all customer communications, providing sales teams with precise insights into customer needs.
Insightly simplifies lead tracking, facilitates opportunity progression through the sales funnel, and enables effortless customer relationship management.
Moreover, it offers robust integrations with key business tools like Gmail, Slack, and QuickBooks, further streamlining your operations.
Pros:
Integrates with other business solutions and Adobe Analytics.
In only a few clicks, create and send bulk emails to leads.
Helps in managing, viewing, and customizing your sales pipeline from any device.
Cons:
The free edition does not offer all of the features.
The only plans with workflow automation are the more expensive ones.
Pricing:
Insightly offers a free trial option. Their paid plan starts at $29 per user per month and includes features such as lead management, customizable sales processes, and more.
7) HubSpot CRM
HubSpot CRM is a robust solution for sales pipeline management and team performance tracking. Detailed reports on sales activities and productivity provide valuable insights into growth opportunities.
The email tracking feature allows you to monitor when prospects open emails or visit your website.
HubSpot offers additional features like customer segmentation, customer journey mapping, and customizable dashboards.
Moreover, it seamlessly integrates with various tools, including email marketing, website building, and analytics, granting sales reps a comprehensive view of their customers.
Pros:
Experience continuous engagement with prospects through features like free meeting scheduling and live chat, ensuring seamless communication.
Effortlessly syncs with Gmail.
It can predict sales income using past sales data, patterns, etc.
Cons:
The basic plan has few customization possibilities.
The document library is far too inflexible.
Pricing:
HubSpot CRM offers a "Free Forever" plan, granting access to features like live chat, email scheduling, and meeting scheduling. Additionally, a 14-day free trial is available. Their paid plan starts at INR 3677 for 2 users.
Also, read: HubSpot vs Salesforce – Know what's right for your Business
8) SugarCRM
Sugar Sell offers a cutting-edge sales force automation platform tailored to modern sales teams. It streamlines lead prioritization, customer engagement, relationship management, and pipeline oversight, and expedites deal closures. Sugar CRM excels in marketing, sales, and customer care, allowing you to select the components that suit your needs.
By leveraging social media insights, it improves customer understanding and fosters goodwill. The platform seamlessly integrates with Gmail and Google Calendar, automating sales support tasks for heightened efficiency.
Pros:
Easily navigable
Helps in tracking client interactions and relationship maintenance
Improved sales decisions with AI-based predictive forecasting
Cons:
Dashboard and report functionality could be improved.
Since the task of sending out email campaigns necessitates a high level of technological expertise, it is fully dependent on external resources for entry scheduling.
Pricing:
Sugar Sell offers a free trial. The paid plan starts at INR 4000 per user per month, with a minimum of 3 users and a maximum of 5 users. This Essential Plan includes critical features like account management, lead management, contact management, and more.
9) Copper CRM
Copper is a powerful CRM tool formulated to improve sales and promote robust customer relationships. Designed for improved efficiency and productivity, Copper covers everything from contact management to task automation.
It streamlines operations, minimizes repetitive tasks, and accelerates the sales cycle for quicker deal closures. Utilizing Copper's visual sales pipeline, you can seamlessly oversee the entire sales journey, from lead generation to successful closure.
By prioritizing outreach, monitoring interactions, and optimizing processes, Copper empowers sales teams to achieve faster and more successful deal closures.
Pros:
Has a user-friendly mobile app.
Analytics & and revenue reports help in making wiser sales decisions.
Accelerates sales with easy team collaboration and automated operations.
Cons:
Google link generation can be slow at times.
The capability to reorder a feature's primary elements.
The capability to combine duplicate contacts.
Pricing:
Copper CRM offers a 14-day trial for your evaluation. The paid plan starts at INR 1878 per user per month and includes valuable features such as team collaboration and seamless integration with Google Workspace, among others.
10) Bitrix24
Bitrix24 CRM software is your key to boosting conversion rates through sales automation and performance management. It enables custom workflow creation, efficient sales pipeline management, sales team training, and effective sales partner management.
With a comprehensive suite of collaboration, communication, project management, and sales tools, Bitrix24 caters to small businesses worldwide.
Moreover, Bitrix24's custom sales funnel software allows instant assessment of areas requiring improvement within sales stages and lead tracking. This precision helps in accurate sales predictions, replacing guesswork with precise planning.
Pros:
The availability of training materials, like video courses, manuals, etc., is a plus.
Simple access to comprehensive sales figures.
Both on-premises and in the cloud are supported.
The sales intelligence feature figures out how much was spent on each lead source automatically.
Cons:
The UI could be made simpler.
Even though Bitrix24 offers iOS and Android mobile apps, some functions or capabilities are not as easily accessible or user-friendly as they are on the desktop version.
Pricing:
Bitrix24 offers a 100% free plan for unlimited users. The basic plan, which covers 5 users, starts at INR 2863 per month. A free trial is also available for the cloud version, for 30 days.
Also, read: The Power of AI in CRM: Revolutionizing Customer Relationships
How to Pick the Best Sales CRM Software?
While our above discussion has highlighted the top ten sales CRMs, it's important to note that there are multiple options available in the market, each with its unique strengths.
Picking the ideal sales customer relationship management software for your business is a crucial decision. Be sure to keep these factors in mind during your evaluation process.
1) Affordability
Beyond the clarity of sales lead management software, affordability becomes a major consideration for small and mid-sized businesses. It's essential to carefully evaluate the cost of various sales customer relationship management options to make a budget-friendly decision.
As you may have observed, the majority of the customer management software mentioned above provides free trial options. It's a wise approach to take advantage of these trials and test drive their core features. This firsthand experience can help you assess how well they align with your sales objectives before committing.
2) Relevance
You need to ensure that the preferred sales customer relationship management software offers an array of automation tools, including capabilities for marketing campaigns, lead and pipeline management, and seamless email integration. These functionalities are important for improving the experience of both your sales teams and customers.
3) Customization
The key consideration is choosing a CRM that can be customized to align with your specific business requirements.
Opt for software that can readily adapt to your processes, allowing you to seamlessly expand CRM functions according to your business needs.
4) Integration Capability and Customer support
If your sales team is already well-accustomed to specific platforms and apps, disrupting their established system is not a good idea. Hence, it's essential to pick a sales CRM software that seamlessly integrates with your existing tools, promoting a synergistic environment to enhance your sales progress.
It's important to realize that issues can arise. When making your decision, consider this factor carefully. Choose a CRM that provides reliable customer support to address unforeseen problems promptly and effectively, ensuring the smooth operation of your platform.
"CRM software plays a critical role in the daily operations of your sales and marketing teams, serving as the driving force behind your revenue generation."
Also, read: What is CRM Data Maintenance and How Does It Affect B2B Marketing?
Conclusion
Effective lead management and sales task tracking necessitate the adoption of a comprehensive sales CRM for your business. Identify the specific features you require in your sales management software and make a choice that aligns with your team's needs from the aforementioned list. Among the most popular CRM tools are Salesforce, Microsoft Dynamics 365, Pipedrive, Zoho CRM, HubSpot CRM, Freshsales, and Copper CRM. Salesforce and Dynamic 365 stand out as top CRM software choices due to their user-friendliness and extensive feature sets.
The choice of your sales CRM software should ultimately align with your business goals and expectations, as your understanding of your needs is unparalleled. Cynoteck delivers award-winning CRM solutions that are not only technologically advanced but also budget-friendly, catering to businesses of all sizes. We aim to collaborate with you in optimizing your sales processes, enhancing data accessibility, and creating an efficient communication hub. Customer satisfaction is at the forefront of our values, regardless of your business's size, because we believe that as you grow, we grow together.
Contact us today and pave the path for your business's success tomorrow. 
Also, read: CRM Automation: Streamlining Sales and Marketing for Success
FAQs (Frequently Asked Questions)
1) What is a CRM sales tool and explain what does it do?
A CRM sales tool is software designed to facilitate marketing and communication tasks, offering insights into customer history, business performance tracking, and customizable automation for enhanced customer satisfaction. These systems empower your sales team to record communications, manage leads, and at times, create marketing campaigns. Essentially, CRM enables the cultivation and upkeep of relationships with both customers and other businesses. Modern CRM solutions encompass various aspects, including marketing, analytics, communication, and even light project management. 
2) Is Salesforce a CRM tool and which CRM tool is the best? 
Salesforce stands out as a premier CRM tool, offering a cloud-based and cost-effective solution packed with powerful automation, forecasting, reporting, and integration capabilities. Choosing the ideal CRM tool for your business can be challenging, but options like Salesforce, Microsoft Dynamics 365, HubSpot, Zoho, and Zendesk are among the best in the realm of Sales CRM tools.
3) Why should Sales CRM software be used?
CRM software serves as a versatile tool employed by various teams to streamline marketing, sales, and business development processes. It promotes effective management of your business relationships with external parties, including prospects and customers. CRM empowers sales teams to improve their daily routines, boost sales, improve customer service quality, minimize sales expenses, etc.
4) How does CRM software integrate with other tools?
CRM solutions commonly integrate with sales and marketing add-ons, alongside popular reporting and tracking tools. Direct integrations offer the quickest connection, whereas third-party integrations rely on middleware to facilitate data exchange between the CRM, the operating system, and other applications. Custom API integrations tend to have longer implementation timelines due to the need for custom development.
5)Would a CRM be beneficial to a small business?
CRM software offers a multitude of benefits to any business, ranging from contact organization to task automation. It serves as a centralized, well-structured hub facilitating seamless communication with both customers and within the organization—a crucial advantage as businesses increasingly adopt remote work. Small businesses furthermore reap substantial advantages, including sales growth, customer base expansion, and time-saving efficiencies.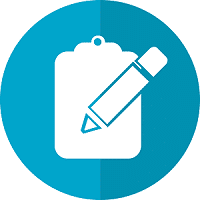 Do you want to implement a CRM system within your organization? Connect with our CRM Experts today!