In today's customer-centric world, businesses are constantly innovating to improve customer experiences. Customer relationship management (CRM) has become the key, evolving rapidly to align with business objectives. The main focus is on gaining deep customer insights, offering personalization, and nurturing long-term connections.
Artificial intelligence (AI) stands as a transformative force in this evolution, capable of revolutionizing CRM strategies. AI's data analysis, process automation, and actionable insights can significantly improve CRM practices.
Assume a scenario where your CRM system possesses a detailed understanding of your customers, proactively addressing their requirements. This is not a work of fiction; it is the substantial outcome delivered by AI in CRM or AI-powered CRM.
This constructive collaboration marks a transformative shift in how businesses engage with their customer base. Through CRM artificial intelligence, enterprises can enter the fresh era characterized by strengthened personalization, operational efficacy, and improved customer satisfaction.
This article explores the potential of AI within CRM systems, illustrating how it empowers businesses to excel in customer relationship management.
Get ready to explore the transformative possibilities emerging from the integration of AI and CRM. As the future of customer interactions not only incorporates intelligence but also offers a dynamic and captivating journey.
In what ways can AI improve CRMs to better serve customers?
Artificial Intelligence possesses the capability to release organizations from manual CRM processes. Automated systems require initial configuration for repetitive tasks.
And AI systems show independent adaptability once they access data, continuously learning without constant monitoring.
This transformative power of AI can significantly enhance customer relationship management, offering organizations a distinct competitive advantage.
Copy Infographic
1) Effective Customer Engagement and Retention
AI technology plays a key role in enhancing customer service and support functions. Automating data entry and other administrative tasks liberates teams to dedicate more bandwidth to helping customers and prospects.
Chatbots and email bots ensure quick responses and guidance, while real-time voice and text analysis helps agents in serving clients more effectively. This optimization allows employees to focus on vital tasks such as creative thinking, problem-solving, and client support. This results in improved customer satisfaction and retention.
Also, AI-driven CRM platforms efficiently scan online customer feedback, categorizing prevalent complaints. This empowers support agents to proactively address issues and elevate client satisfaction.
These systems furthermore identify customers with genuine buying intent, enabling businesses to offer informed recommendations throughout the sales journey.
It is a potent strategy for optimizing customer delight and delivering unforgettable positive experiences.
2) Data Integrity and Analytics
Artificial intelligence now excels in identifying discrepancies, anomalies, duplicates, and any other data imperfections that may risk the integrity of CRM data and, subsequently, customer relationships.
Furthermore, by seamlessly integrating with third-party databases, AI can proficiently incorporate absent records. Doing this ensures real-time updates as contact and other pertinent data change.
Leveraging machine learning, organizations can conduct predictive lead scoring and precise forecasting, thereby gaining valuable insights into customer intentions.
The combination of AI and CRM furthermore empowers the creation of comprehensive reports, offering profound insights into pivotal parameters. User-friendly, visually intuitive dashboards enable managers to quickly access vital customer information. This results in facilitating informed decision-making and ensuring organizations' adaptability.
3) Practical Insights
The integration of AI ensures precise customer data capture through document, image, and speech recognition technologies. This high-quality data is important for improving AI predictions, thereby fortifying business operations.
Essentially, employing an AI application equates to providing each staff member with a data scientist, enabling quick understanding of different business data that would otherwise be susceptible to loss or delays during analysis.
4) Virtual Assistants
Virtual assistants have evolved to replace live customer support agents, delivering cost and time savings for organizations. They adeptly manage tasks like scheduling meetings, calendar management, instant messaging, calls, and efficient lead follow-ups.
Virtual assistants maintain transparent and flexible communication channels with clients. Additionally, AI-powered CRM tools, including chatbots, improve accessibility levels, ensuring continuous customer access to high-quality service.
5) Personalized Recommendations and Customer Segmentation
In today's landscape, building customer trust is essential for sales reps. Artificial intelligence offers targeted and prescriptive recommendations, enabling sales professionals to evolve into trusted advisors. This transformation shifts the dynamic from salesperson/customer to doctor/patient, where effective solutions are provided for critical business challenges.
AI-powered CRM software also improves the understanding of loyal clients. Intelligent algorithms enable precise segmentation using demographic data, past purchase behavior, and preferences.
By analyzing historical purchase data, CRM tools forecast future buying intentions. Artificial intelligence and machine learning ensure a customer-centric and focused approach in CRM activities.
6) Lead Management and Lead Scoring
Leveraging artificial intelligence in CRM systems significantly boosts lead management efficiency. These CRM tools elevate interaction quality, effectively nurturing valid leads for optimal revenue generation. CRM systems also excel at lead generation, capturing prospects from various sources whenever potential clients express an intent to purchase.
Artificial intelligence empowers sales professionals to enhance lead scoring through predictive analytics and algorithms. AI can analyze vast sets of historical and real-time data, encompassing demographics, firmographics, geography, activities, and online behaviors, to assess customers' buying readiness.
When seamlessly integrated into CRM systems, AI can furthermore analyze past deals to identify trends, providing valuable insights for refining predictive lead-scoring methods.
Also, read: What is CRM Data Maintenance and How Does It Affect B2B Marketing?
AI-Powered CRM Examples
Many prominent CRM providers prominently feature artificial intelligence capabilities. However, it is tactful to prioritize AI implementation based on its potential impact on your specific business objectives.
Below is a concise overview of leading CRM platforms incorporating AI: Salesforce, Microsoft, HubSpot, SugarCRM, and Zoho. Each of these platforms offers distinct AI functionalities. We will outline their notable features and strengths for optimizing CRM utilization.
1. Salesforce – Einstein GPT
Salesforce has introduced Einstein GPT, an AI system designed to help sales leaders within their CRM. This AI layer provides personalized predictions and recommendations by leveraging your specific business processes and customer data.
The AI Cloud significantly improves functionality across multiple areas of the Salesforce platform, including sales, service, marketing, commerce, Tableau (analytics), and Slack integration.
This system analyzes customer data and behaviors to deliver tailored recommendations and offers. Additionally, it guides sales representatives by suggesting the optimal next steps for timely communication and follow-up.
Furthermore, it can determine customer sentiment, intent, and urgency, effectively directing inquiries to the appropriate customer service representative.
Explore our AI-powered Salesforce solutions today for enhanced customer relationships and improved business outcomes.
2) Microsoft Dynamics 365
Microsoft Dynamics 365 Artificial Intelligence (AI) offers pre-built insights by seamlessly integrating data with advanced intelligence. This enables informed decision-making and empowers organizations to take decisive actions.
This AI-enhanced tool improves the functionality of business applications, revitalizing sales, marketing, and customer service. Microsoft Dynamics 365 Artificial Intelligence empowers your teams to pull out insights, make informed choices, and enhance client experiences through the transformative potential of AI.
Its AI-driven features target the elimination of data silos, enabling users to harness all available data. This helps in creating machine learning-driven solutions, particularly in the realms of sales, marketing, and customer service.
Explore our AI-powered Dynamics 365 CRM solutions today for enhanced customer relationships and improved business outcomes.
3) HubSpot – ChatSpot
HubSpot has unveiled an alpha release of ChatSpot. ChatSpot is a valuable tool designed to help sales, marketing, and service professionals. By seamlessly uniting ChatSpot with your HubSpot CRM, you can automate tasks, streamline decision-making, and simplify CRM navigation.
ChatSpot enables quicker access to essential resources. This provides users the ability to request actions through chat-based commands, which are promptly executed.
4) Zoho
Zoho features a conversational AI assistant named Zia, dedicated to helping customers with a wide range of tasks. This includes everything, from basic inquiries to intricate analytics.
Designed similarly to the voice assistants found in smartphones, Zia focuses on enhancing CRM functionalities. Interacting with Zia is effortless, whether through desktop chat or mobile app calling.
Zia's capabilities include analyzing your organization's activity history to pinpoint patterns and recommending workflows and macros for automating routine tasks.
5) Sugar CRM
SugarCRM has announced a new AI offering named Hint, which streamlines the process of searching, refining, and inputting personal and corporate profiles of potential clients automatically. Sugar Predict enriches the CRM user experience by providing valuable sales insights at every stage of the sales journey.
It leverages both internal CRM data and external sources to generate predictions that surpass the capabilities of CRM data alone.
Some of the predictive features currently available or in development include identifying high-risk customer churn, suggesting relevant add-on products during the sales process, and improving customer engagement through predictive service case routing.
6) Pipedrive
Pipedrive has a long history of integrating AI technology into its products. It has a primary focus on improving internal business intelligence to improve the overall customer experience.
A notable initiative includes the introduction of an AI-powered Sales Assistant through a pilot program a few years ago. This offers sales representatives guidance on optimal actions.
Pipedrive stands out as a leading AI CRM software solution, renowned for its user-friendly and intuitive platform engineered to improve sales and customer relationship management.
This also empowers sales teams to maintain organization, prioritize tasks, and achieve more efficient closing of deals.
Also, read: CRM Implementation Failure: What Went Wrong?
Conclusion
The landscape of CRM is undergoing a deep transformation with the emergence of AI technology. It is reshaping conventional CRM systems and modes of interaction, including face-to-face, email, chat, and voice. These advanced CRM systems, equipped with AI capabilities, promise to enhance both the sales professional's experience and customer satisfaction.
This dynamic evolution of AI and CRM systems offers businesses greater opportunities to leverage AI-driven insights and automation for more effective customer relationship management. So, businesses must proactively seize opportunities to unlock the full potential of their customer relationships with the help of AI in CRMs, thus paving the way for a prosperous future.
Also, read: Generative AI for Sales: How Can Sales GPT Transform your Sales Strategy?
FAQs (Frequently Asked Questions)
1) How can AI be used with CRM and what are the best CRMs with AI integration?
AI integration with CRM streamlines tasks like data entry and lead scoring, while also delivering valuable insights through customer data analysis. The result is personalized interactions with customers and improved customer experience overall. Among the leading CRM platforms, Salesforce and Microsoft Dynamics 365 stand out as market leaders, each with their unique strengths to accommodate diverse business scenarios. 
2) What are the benefits of integrating AI into CRM systems?
The integration of AI into CRM systems delivers significant benefits: enhanced customer experiences, streamlined data analysis, improved sales and marketing strategies, and improved time and cost efficiency. It enables businesses to personalize customer interactions through predictive analytics and machine learning models, enabling greater customer satisfaction and loyalty. AI-powered CRM also empowers sales and marketing by extracting valuable insights from customer data, predicting behavior, recognizing patterns, while uncovering sales opportunities. Automation of routine tasks, such as customer segmentation and lead scoring, frees up the sales team to focus on creating personalized sales strategies. 
3) Does integrating AI into CRM pose any challenges or risks?
Organizations leveraging the full potential of their CRM system stand to gain substantial advantages from AI integration. However, alongside the benefits, there are notable challenges and risks to consider. These include concerns related to data privacy and security due to the AI's access to sensitive customer information. Additionally, implementation challenges may arise, particularly for businesses lacking the necessary technical expertise to leverage AI effectively. Plus, there is a risk of excessive dependence on AI, potentially resulting in a lack of human oversight or intervention when required. 
4) Is AI-integrated CRM a viable option for small businesses as well?
The integration of AI into CRM tools is crucial for businesses, as it facilitates data-driven decision-making, automates tasks, and improves customer experiences. Small businesses stand to gain significant advantages from AI-infused CRM systems. Through task automation, AI empowers small businesses to maximize their resource efficiency. Additionally, AI's predictive analytics capabilities offer valuable insights into customer behavior. This enables small enterprises to improve their marketing strategies and cultivate stronger customer relationships.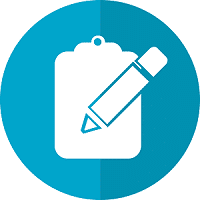 Do you want to implement a CRM system within your organization? Connect with our CRM Experts today!