It's true that customers are the foundation of any business; without them, businesses would fizzle. CRM or the implementation of a CRM is a way for businesses to arrange, oversee and track their existing and potential customers. It is much more than just a way to keep a record of customers, instead, it is a means to improve their experience and enjoyment of your company.
From 2023, the CRM Market is anticipated to expand at a CAGR of 13.9%. By 2030, sales are anticipated to reach $163.16 billion at the current growth rate.
In today's world, businesses need to be closely in touch with their customers and understand their needs, patterns, behaviors, trends, etc. Currently, any company will want to be as customer-focused as possible. In fact, in some scenarios, companies have completely shed their traditional processes and adapted to new-age customer experience strategies. So here is an explanation of:
What is CRM (Customer Relationship Management) Software?
CRM (Customer Relationship Management), also known as Customer Management Software, is a tool that helps in capturing and utilizing all customer touchpoints in marketing, sales, and service. CRM can help decrease expenses and expand the business by sorting out and robotizing business forms that support consumer loyalty and faithfulness.
In nutshell, CRM arrangements can convey return for capital invested through marketing automation, customer service, and sales force automation. Convey astonishing customer encounters inevitably. CRM can help you transform each customer into not only a satisfied, but impressed customer.
Microsoft Dynamics and Salesforce are the two most popular and robust CRMs amongst plenty of other CRM applications available.
Ready to take your business to the next level with effective CRM strategies?
Contact our team of expert consultants today and unlock the full potential of your customer relationships.
What does a CRM System Do?
Any good business begins with the establishment of extraordinary customer connections. Your interface with individuals who need your products/ services is critical. No matter what stage your business is at, customer retention is of high importance.
Utilizing a CRM can help in this aspect, which will result in better sales and growth for your company. As your organization develops and grows these business associations become more advanced and complex and it can become difficult to manage the relationships. CRM provides a continuous solution to the increasing complexity that may arise.
CRM applications that incorporate social networking and mobile access boost sales rep productivity by 26.4%.
For larger companies, customer relations are not simply an exchange between the purchaser and vendor. You begin to deal with a horde of associations crosswise over time inside every organization you work with.
You have to impart data crosswise over different groups inside your particular association who are reaching the same Customers.
A CRM framework can serve as an essential operational hub to deal with the numerous associations that happen in a developing business.
Also, read: What is CRM Data Maintenance and How Does It Affect B2B Marketing?
Limitation of CRM
Backend processes like production, warehousing, shipping, engineering, or finance are not intended to be assisted by CRMs. Naturally, CRM technologies cannot control what they are unable to observe. So, it reduces the efficacy of the system for the entire team if people work leads or deals outside of it.
Some CRM applications are only used for data management. To help entrepreneurs manage their entire business more effectively, an all-in-one CRM system also provides crucial functions like landing pages, quotes, and invoicing.
How does a CRM Platform Work?
A strong CRM does more than just gather data; it also assists you in using it to provide leads and clients with the appropriate communications at the appropriate times to personalize at scale.
Aim sales teams at the most promising clients
Cut the sales cycle in half (Time efficient)
Observe, evaluate, and enhance outcomes
A CRM gathers as much data as it can on leads before assisting you in leading them along a predetermined path toward purchase. It uses data analytics tools to analyze customer data and generate insights.
It helps manage tasks related to customer interactions, enables collaboration among team members, and generates reports to help businesses make informed decisions about their sales and marketing strategies.
We'd say that a CRM platform streamlines customer data management and helps businesses improve customer relationships, enhance customer experiences, and increase revenue.
Also, read: Mastering CRM Data Management: Best Practices for Optimal Business Growth
Why is CRM important for Marketers?
With each campaign, you launch and every consumer engagement that arises from it, you gather useful information as a marketer (including clicks, views, and purchases across new, existing, and prospective customers).
One of the most essential resources you have for enhancing your marketing and sales and expanding your company is your understanding of your customers. You may learn everything you need to know about your consumers' preferences by effectively gathering and organizing your data, including the items they adore, what they're seeking, the messages that inform them of what they need to know, and where you're still falling short.
The sooner you can start leveraging that data to enhance customer experience and create more—and better—customer relationships, the better it will be to start recording, organizing, and making sense of it through a CRM platform.
Also, read: CRM Automation: Streamlining Sales and Marketing for Success
How Does CRM Make Sales and Marketing Easier?
Without creating massive teams or going overboard with advertising, CRM software boosts your sales and marketing. You can build a sales and marketing engine that elevates sales to a new level by integrating your CRM with sales and marketing automation.
Sales
The use of sales CRM software improves visibility, prioritization, and follow-up throughout the whole sales process.
Around 82% of organizations use CRM for sales reporting.
1. Greater Visibility
A CRM gives your sales team the visibility they require to work at their best. If the account owner changes, having all lead and customer data in one location makes it simple for co-workers to switch over because everything about a person or business is recorded and available.
As a sales representative, you can see exactly what a lead has done, allowing you to tailor your conversation and motivate the right course of action. For instance, you notice that a lead has looked at your case studies and overview video. You can nudge them to sign up for a webinar or consultation when you chat with them if you want to learn more.
Along with VoIP phone systems, CRM systems enhance call visibility for incoming calls. When a lead gives a sales representative a call, the sales representative's computer immediately recognizes the lead's phone number and displays their record.
A CRM also provides sales managers with greater visibility. A sales manager can simply keep tabs on the performance and activity of each sales representative while also keeping an eye on the entire sales funnel.
2. Clarity of objectives
A CRM's lead scoring feature, which determines a lead's interest in your product or service, helps the sales team in prioritizing their outreach efforts. The tasks assigned to the sales team's leads are prioritized according to their lead scores.
Customer outreach can also be given priority in your CRM. Records with upcoming contract renewal dates and clients who might be considering a new product can be tagged for follow-up by the sales team.
3. Improved Follow-Up
A CRM enables amazing follow-up (and more sales). You can stop managing sticky notes on your desk or copying and pasting the identical email to every new lead by automated follow-up with prospects and clients.
Your system starts follow-up at the appropriate times, establishing a consistent customer experience and increasing the number of leads that become customers.
Marketing
CRM in marketing is often game-changing, as it offers powerful insights, personalization, and testing opportunities that ultimately lead to increased sales.
1. Insights
It is possible to examine trends and discover insights that boost profitability when data is consolidated in a CRM. For instance, a company can determine what traits are shared by their ideal clients who have the highest lifetime value.
This enables you to use your advertising money more effectively and stop it from being spent on leads that are probably not interested in your goods or services.
Your data insights might also help in boosting your revenue. For instance, you can make packages or bundles to boost sales if you find typical buying combinations.
Your analytics can also tell you when clients are most likely to make another purchase. You can schedule follow-ups and offers to coincide with the date of the expected repurchase.
2. Segmentation/Personalization
CRM makes it possible to send the appropriate message to the appropriate person at the appropriate time. You can send emails and SMS messages based on a customer's recent actions when your CRM is integrated with a sales and marketing automation platform.
Let's imagine a lead who hasn't interacted with you in a while just clicked a link in an email you sent them alerting them to a special offer. You might wish to mark the lead as "re-engaged," send them a follow-up email with an engaging customer narrative and assign a sales representative the duty of calling them.
Personalization has a significant advantage in attracting more customers: According to a McKinsey study, 76% of consumers say that personalization made them think about a brand and 78% say that personalized content increased their likelihood of making a repeat purchase.
Through tailored messaging, you can use all of the information in your CRM database to develop stronger customer relationships.
With marketing automation, you can personalize your messages at scale using emails that dynamically ingest data from your CRM as well as emails that are automatically sparked by particular actions like signing up for a consultation.
3. Testing for Improvement
The secret to enhancing your marketing is testing. A powerful marketing CRM enables you to test just about anything you can think of, including various promotions, SMS messages, advertisements, frequency of calls to leads, etc.
Data from testing shows which choice is most successful in generating the highest level of profitability, rather than relying solely on intuition.
Also, read: 14 Best CRM for Real Estate Agents to Improve Their Productivity and Sales
Do small and midsize businesses need a CRM tool?
The global CRM market size was valued at USD 91.1 billion in 2020 and is expected to grow at a compound annual growth rate (CAGR) of 14.2% from 2021 to 2028.
For companies of all sizes and industries, using statistics to enhance client connections has become a critical task. In actuality, there is no better time to manage your contacts than when you first begin.
You begin obtaining useful information about your clients and future consumers as soon as you establish an internet presence for your company.
CRM can assist you in laying a solid groundwork for establishing and monitoring interactions with those clients, gathering information regarding their preferences, and setting up marketing automation procedures for recurrent, individualized touchpoints.
It's not necessary to work full-time in CRM: Putting your data to work for you can assist you in staying on clients' radars, finding new sales possibilities, and saving time, whether you have a small sales force or are a solo entrepreneur who relies on sporadic marketing initiatives to sell your business.
It also enables you to target your money in the best possible way to reach clients through their preferred channels, ensuring that they will consider you whenever or however they need to make a purchase.
CRM features for small and midsize Businesses
Of course, it's doubtful that you'll require the same CRM features as a huge organization if you're just getting started with building a foundation for handling customer data.
There are a few essential requirements that any small business marketer should keep in mind, however specific CRM demands will vary depending on how your internet business operates and scales.
These fundamentals of CRM for small businesses consist of:
A focal point for audience information. Small businesses require a centralized spot to begin collecting all of their customer data, including contact details, phone numbers, sales activity, customer happiness, etc.
By organizing client experiences and insights as they are gathered, you can spot patterns that show things like where the majority of your audience lives and the messages, they respond to most frequently.
Tips on getting started with CRM?
The best way to fully understand how to use CRM software to organize and grow your business is by understanding and practicing. Here's a simple way to understand the steps:
Start by defining what you want to achieve with CRM. This improves customer satisfaction, increases sales, or streamlines processes. Knowing your goals will help you choose the right CRM solution and develop a plan to implement it effectively.
There are many CRM solutions available, ranging from basic to advanced features. Choose the one that aligns with your goals and budget. Look for a solution that integrates with your existing systems and can scale as your business grows.
Once you've chosen a CRM solution, customize it to suit your needs. Add fields, create workflows, and configure reports that will help you meet your goals. Then, introduce the CRM system to your team and provide training on how to use it. Encourage them to provide feedback and suggestions for improvements.
As you use the CRM, collect data on customer interactions, sales, and other relevant metrics. Use this data to make informed decisions and improve your processes.
74% of companies say CRM technology gives better access to customer data.
Followed by, regularly reviewing your CRM system and adjusting and timely changes. Continuously improve your processes to ensure you're getting the most out of your CRM system. Remember that CRM is a tool to help you better manage your customer relationships.
It's important to have a clear plan and goals in place before implementing a CRM system. With the right strategy, your CRM can help you build stronger relationships with your customers and grow your business.
Also, read: CRM Implementation Failure: What Went Wrong?
Get Cynoteck's assistance
Cynoteck is a successful CRM implementation company providing CRM solutions for businesses of all sizes. With expertise in Salesforce and Microsoft Dynamics CRM, we offer end-to-end CRM implementation services to automate payment processing, construct comprehensive customer profiles, consolidate, and organize data across channels, and more.
CRM additionally assumes an extensive part in focus on promoting. It can help a strategy for success in an advertising system considering past deals figures. This implies that cash is not squandered on promoting crusades focusing on the wrong demographic, something which very regularly happens to numerous organizations.
So also, CRM can likewise be a gigantic help to deal with staff when they are talking on the telephone to clients as it can help them to recognize drifts in customer's propensities which can then empower them to up-offer items and expand benefits.
Utilizing CRM as a part of any business is a step in the right direction, particularly for businesses that have been utilizing spreadsheets to oversee customer relationships.
How can Cynoteck help you with your CRM needs?
Customer relationship management (CRM) solutions from Cynoteck are of the highest quality and integrate data-driven technologies to help you better communicate and conduct business with your clients, partners, and suppliers.
With 10 years of experience in CRM implementation services, we provide solutions that can efficiently identify leads, contact them, and connect with them while gaining end-to-end visibility into your customers. A comprehensive CRM solution from us, accurately implemented and integrated, boosts competitive advantage, speeds up customer engagement, and offers a platform for smart business development.
It is expected that Cloud CRM will be on the rise in 2023.
Our experienced consultants evaluate your intended business results and functional needs with you and explain how your selected platform can meet them. We watch new features and capabilities and the future product roadmap, with "centers of excellence" focusing on CRM, ERP, and other complementary technologies.
This means that without unnecessary custom code, which can be expensive and challenging to maintain, our skilled solution can be used by architects and developers to connect your business processes and functional requirements to the best-fit product areas that will provide you with the maximum benefit.
Salesforce owns around 20% of the overall CRM market.
Our CRM implementation services and solutions are designed to offer businesses platform-based or specialized CRM systems to streamline their sales, marketing, and customer care operations.
Ready to take your business to the next level with effective CRM strategies?
Contact our team of expert consultants today and unlock the full potential of your customer relationships.
Conclusion
CRM can have a huge impact on any business that understands the value of its customers and needs to actualize more streamlined and productive working practices. To sum up, employing efficient CRM data management techniques is essential for raising the quality of your data.
Organizations may optimize their CRM data to produce better business results by adopting a strong data governance structure, guaranteeing data integrity and completeness, utilizing data cleansing and enrichment procedures, and routinely monitoring and auditing data quality.
Investing in data management and quality can help organizations achieve a competitive edge in the market, as well as increase consumer engagement and retention.
More than 80% of clients will begin their journeys through digital channels rather than face-to-face interactions. So, you better brace yourself for a CRM revolution!
Frequently Asked Questions:
Q. What is CRM?
CRM stands for Customer Relationship Management, which is a software and business strategy used to manage interactions with customers and prospects, streamline sales and marketing processes, and improve customer satisfaction and retention. 
Q. What are the benefits of using a CRM system?
A CRM system can provide many benefits, including improving customer satisfaction and retention, increasing sales, streamlining processes, and providing valuable insights into customer behavior and preferences. 
Q. What features should I look for in a CRM system?
The features you should look for in a CRM system will depend on your business needs, but some common features include contact management, lead and opportunity tracking, marketing automation, sales forecasting, and reporting and analytics. 
Q. How can a CRM system help with sales and marketing?
A CRM system can help with sales and marketing by providing tools to manage leads and opportunities, automate marketing campaigns, and track sales performance and forecasting. 
Q. How do I choose the right CRM system for my business?
When choosing a CRM system, consider your business goals, budget, and specific needs. Look for a solution that offers the features and integrations you need, and choose a vendor with a good reputation for customer support and service.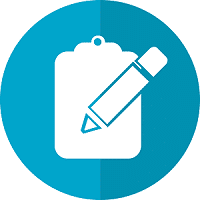 Do you want to implement a CRM system within your organization? Connect with our CRM Experts today!