If you've decided to find an offshore development team for your software development project, you can potentially save a lot of money and receive quality code. Tons of established businesses and start-ups opt for remote developers instead of in-house teams.  
However, in order to make sure you get quality work delivered by a scrupulous team, you need to vet your contractors properly. 
There are several non-obvious tips that help you find a reliable offshore developer team. 
First and foremost, where you are looking for your developer matters. Ensure you get third-party reviews on your prospective developers and double-check the company's track record. 
Most software developers have an extensive portfolio they are always happy to showcase – so ask for their past projects. Be specific and ask for projects of similar scopes and from the same industry. Chances are your developers will present you with a case where they've done something similar to what you need to be done.  
What is an Offshore Development Team?
Offshore development, also known as "offshoring," is the process of hiring a third-party provider from a different country or place to create software.
A significant geographic distance (sometimes a time zone difference) between the client and the location of the offshore developers is often described as "offshore." 
Why are Offshore Development Teams in Demand?
Businesses are choosing offshore development services because they are dependable, secure, reasonable, and possess the necessary skills. Also, the majority of the offshore development staff is simple to deal with and can adapt to your working style and vision.
Building software teams or products that can help software companies outperform their rivals take a lot of time, effort, and money. Particularly the businesses that might not have the greatest recruiters to choose the best employees.
78% of firms prefer offshore development teams for getting their work done.
By choosing an offshore development team, companies can be sure they will get the best developers at the lowest possible price and can avoid the trouble of finding and hiring them.
Also, read: 3 Cases When Offshore Software Product Development is NOT for You
Difficult to choose between In-house or Offshore Development Team?
With the advent of technologies, outsourcing software development is a viable alternative to investigate. Offshore development is now a tried-and-true business model.
Numerous businesses, large and small, are using outsourcing techniques for their software development. Throughout the past year, the size of the worldwide outsourcing market increased to $92.5 billion.
64% of businesses assign some or all of their software development projects to third parties.
It is great to use offshore development, especially for start-ups and mid-sized businesses, to create robust mobile applications and expand their operations. Large businesses are able to afford to employ an internal development staff. They invested resources in its management, yet it can come with a unique mix of benefits and drawbacks.
Also, read: The guide to offshore software development rates
How to find the Offshore Development Team
There are several ways to find an offshore development team. Here are some of the main ones:  
1) Tech company directories
Sites like Clutch, G2, Upcity, ITFirms, Goodfirms – all these directories are amazing at putting together software development contractors for you.
While searching you can drill down the specific expertise areas and get the company that does specifically what you need.
A great advantage of these directory sites is that most of them take reviews seriously and verify them by phone. While checking the background projects of your potential partner look for verified reviews.
On the flipside, some of the software development companies do not invest time into promotion of their Clutch.co listings, just because they get enough referral business. Learn to see the difference between that and a generally low-value company.
2) Freelance websites
Sites like Upwork will always have their share of software development customers.
Whenever businesses need a smaller project completed or feel like their budget is too limited for a development agency, they tend to look at freelancer sites.
The problem with freelancers is, however, that you will either have to work with middlemen like Toptal, which will ultimately increase the costs, or you will have to sacrifice security and reliability – freelancers go MIA way more often that anyone wants to admit.
Besides, not every business can evaluate their project scope correctly. What seems to be a small project may require serious groundwork procedures like code optimization or refactoring.
3) Work with development agencies directly
In 2023 your best bet is to still find an offshore development center that will serve all your tech needs. 
An offshore developer team needs to be manageable and communicative. The best development agencies in the business have streamlined their processes to be clear and transparent – and you have a single point of contact that is reliable for all your project milestones.
4) LinkedIn, GitHub, Twitter
These websites are not the main platforms to look for offshore developer's teams, but they can be a great help. While selecting a development company make sure to find some of their employees and check their social activities.
It's always a great sign when the CTO and a couple of employees (e.g., tech leads) are actively contributing or used to contribute to open-source projects, blog about tech issues, and are generally active.
Software development is not a static field, and companies that stagnate in the old knowledge are never the best options. Look for active and curious dev teams.
5) Evaluate properly
While getting development quotes from several agencies, make sure you're all evaluating your project scope correctly.
So many developers are using bait & switch tactics telling you the project will take X money and time, only later to re-evaluate it and insist on 5X.
To avoid such situations please consider getting third-party evaluations – naturally you'll have to invest in those, but that will keep them unbiased.
Also, read: Working with an offshore development center? Here's a security checklist for you
How to Hire Offshore Development Team in 7 Quick Steps
Copy Infographic
Step 1: Analyze your goals, and create an action plan
The first stage is to explicitly define the collection of issues that your initial MVP will attempt to address. This is crucial because when you hire outside engineers, you must describe those issues. You must decide what your product's main goal is. Also, you may divide it into more manageable stages and set due dates for each one.
Step 2: Know your requirements
This takes into account a number of factors, such as the project's type, location, and form of participation. To design a comprehensive cloud solution, you'll need a team of interdisciplinary professionals, but you'll need a developer skilled in Node.js for backend development.
Then, as Eastern European nations have a comparable culture to Western ones, you must decide if you like working with them. Maybe form a partnership with offshore businesses in Latin America?
Spend some time deciding which collaboration model will work best for your start-up.
Step 3: Choose criteria for candidates
Make a picture of your ideal team before the hiring process begins. Make a decision regarding the criteria you'll use to evaluate prospects. We suggest initially assessing a candidate's work history, portfolio, project results, and soft and hard talents.
Step 4: Prepare questionnaire on time
To evaluate properly, the best way is to prepare a set of interview questions. This set includes all the important segments which you need to evaluate. Pre-decided set of questions helps to ensure that all essential requirements are fulfilled.
We recommend making a contact with the offshore IT developers and setting up a meeting. You have a great chance to learn about their prior work, domain knowledge, organizational culture, and best practices for app development.
Step 5: Select Candidates
You should now be able to identify which offshore IT firms might be a good fit for your start-up. Provide their contact information on your list.
Step 6: Select a team and sign the contract
Once you've decided that the candidate you've chosen is satisfactory, you begin the collaboration with a contractual contract. Please take this step seriously as it is crucial to the hiring process. The agreement you have with the team is formally acknowledged through the contract.
Step 7: Cynoteck to assist you to choose the best team
To accelerate the whole process, you can opt for Cynoteck's Offshore Development Services model which helps you to ramp up your team. We help you as per your needs and requirements, making you more agile and set for accelerated growth.
Don't let geographical boundaries limit your business growth.
Leverage the power of our offshore development services and take your business to new heights.
Cynoteck's Offshore Development Services
Cynoteck offers excellent offshore development centers providing cost-effective solutions to help organizations delegate hiring and managing resources. The customer can get the infrastructure and security designed to meet specific standards and specifications.
Many clients have dedicated teams at Cynoteck's offshore centers and benefit from quality work, quick turnaround times, and cost advantages. 
Perks of choosing Cynoteck's Offshore Development team:
Reduced Cost and Higher ROI
Offshore Development Services offer a significant reduction in direct and indirect expenses since the organizations do not incur costs on infrastructure development, hiring, and other related paraphernalia required for setting up a dedicated onsite development center.
Access to Expertise
With Cynoteck's Offshore Development center, you have the option to scale up your technology team, on-demand, with varied skill sets. In addition, companies can choose from a wide range of technology offerings, thereby allowing them to onboard and roll out applications faster.
Focus on core business
Our offshore team allows organizations to focus on building and strengthening their core business areas without investing time in hiring and managing an IT team. In addition, growing organizations get access to niche talent for a fraction of the cost, which puts them in a better position for accelerated growth.
Control and Transparency
Our Offshore Development Center allows you complete control over the project development run, budget, offshore team members, work, and the possibility of managing it dynamically, which helps you boost operational productivity and maximize its efficiency.
Agility
Agility is at the core of offshoring, and we understand the level of flexibility required to out-pace and out-maneuver competition in today's dynamic business environment. Our offshore development services make sure you get a talented and well-managed team that is in sync with your business objectives as well as your working hours.
Support
Support is at the epicenter of our ethos. Cynoteck offers unparalleled support that is unbound by time and time zones. Our fabulous support team is always ready to deal with any challenge 24 hours a day and 365 days a year.
Our Specialization
Cynoteck specializes in high-quality consultation in emerging platforms such as Mobility, Cloud, and Analytics.
Also, read: Software Development Time Estimation: A Practice Guide
Who Needs to Hire Offshore Development Team?
Start-ups Founders
Start-ups require offshore development teams. Why? The answer is simple – offshore software development teams are cost-effective and make sure that the work is done as expected. An offshore development team with good experience, as well as a great portfolio, promises quality work.
Start-ups frequently struggle with a lack of knowledge and experience in particular phases or areas of development. Offshoring is a fantastic technique to solve the problem by hiring one or more team members to handle specific duties.
Start-ups typically have a small budget, and it can be highly expensive to hire local experts. In this case, offshoring can make it easier to find top people at cheaper costs than in the nation where the start-ups are based. You won't have to pay for vacation time or monthly salaries when you hire offshore developers. You only pay for hours worked or for a job completed.
SMEs (small and medium-sized enterprises)
Hiring an outsourcing team has numerous benefits for medium-sized businesses. First off, by engaging such a team, the business gets the precise expertise and abilities they require at a particular time for a particular project.
Medium-sized businesses can save a lot of money through outsourcing. Mid-sized businesses frequently test or upgrade their products. You can obtain a good team of professionals or one specialist for a while to achieve a certain goal and advance by employing an outsourcing team.
Offshoring becomes a lifeline for medium-sized businesses that already have an internal staff but are missing a particular specialist with a certain set of knowledge and abilities. You can choose from a sizable pool of skills from all around the world by opting to offshore.
Also, read: Top 9 Software Development Models to Choose From: Phases and Applications
Reasons why you need to hire an Offshore Development Team
Copy Infographic
1. Start-up development from scratch
Consider offshoring if you are a start-up just getting your project off the ground. There are many IT professionals available nowadays that are willing to start a project from scratch and assist you throughout its whole lifecycle.
2. Application modernization
Offshoring is something we advise you to do if your business already has software that is functional but could use some tweaks and enhancements.
You most likely won't need to hire an internal team because improving the application just takes a short amount of time. Feel free to assign experts from offshore teams to the primary phases of upgrading your application.
3. Cloud migration
You can get assistance from offshore development teams if you need to move your service, software, or product to the cloud.
You will require multiple specialists for this process for a little period of time because it is likewise not a very lengthy process.
Please feel free to get in touch with offshore development teams if you want to lower expenses while improving the performance of your good or service.
4. Staff Augmentation
In order to staff a project and accomplish commercial objectives, staff augmentation is an outsourcing method. The process entails evaluating the current workforce to ascertain the additional skills needed.
This strategy may have the advantage of utilizing both current resources and outside contractors and third-party services.
5. Solution development
You can develop solutions with the aid of offshore development teams. Typically, offshore teams are staffed with all the professionals required to complete each phase of solution development. Hiring an offshore staff will be far less expensive for you than hiring an internal team.
Also, read: How to read and evaluate a CRM software development proposal
Why choose an Offshore Development Team?
Cost-effective
Saving money is one of the key benefits of working with an offshore development team. In nations with a low level of living, you can locate a good offshore crew.
This does not, however, imply that the team will lack knowledge or expertise. Every year, many Eastern European nations provide top-notch IT professionals that can support your business or project.
Qualified team
Offshoring makes available tens of thousands of talents from around the globe. You can pick experts who have the information, abilities, and skills you require.
There is no way that your options are constrained. Throughout Europe, South America, and Asia, there are a lot of ambitious IT experts.
Reduction of tax burdens
By hiring an offshore development staff, you can forget about paying taxes. You do not have to pay taxes for employing their services because you hired experts from another nation. As a result, it contributes to significant cost savings.
Without a long hiring process
When businesses hire in-house experts, they invest a lot of time in the hiring process, including interviews, testing, integrating new hires into the workforce, signing paperwork, etc.
You will spend two or more times less on the hiring process if you work with an offshore development team. Finding a team, holding interviews, and reviewing portfolios, for instance, is all that is required.
Closing the full development cycle
The entire staff of specialists required for the entire development cycle can be assigned to the offshore development team. This means that you frequently do not need to recruit professionals individually.
You can immediately employ an offshore development team where each stage of the product development cycle will be handled by specialists.
Qualified management team
When you engage a competent offshore development team, you also acquire a management team. You don't need to be concerned about how the offshore team will structure the task.
All organizational issues, planning, control, and management will be handled by a skilled management team.
Flexibility and convenience at work
Teams working on offshore projects are incredibly adaptable. Your partnership can be set up however, you see fit. For instance, you can schedule frequent meetings to go over the project's progress.
The most important thing to keep in mind is that if you are not in the same time zone as your team, you should find a compromise. The benefits of working with an offshore staff are numerous.
The offshore crew handles the rest after you give them tasks and timeframes.
Also, read: Top KPI for Software Development and Engineer Teams: The Client Perspective
Checklist before Hiring an Offshore Development Team
1. Best regions for hiring an offshore development team
We are able to employ highly skilled software developers from all around the world thanks to the contemporary infrastructure.
The main offshore nations, according to various sources, are India in Asia, Argentina in South America, and Ukraine and Poland in Eastern Europe.
2. Average price
You should be completely aware of the pricing of the team's services and the type of cooperation model they employ before you begin working with an offshore development team.
A little later, we'll go into more detail regarding how much it costs to recruit an offshore development team.
3. Basic skills and qualifications
A preliminary evaluation of team members' fundamental abilities and credentials is also crucial. This is a crucial step in getting ready to hire an offshore development team. You must be aware of the particular expertise and knowledge required for your project.
4. Management process
Management is a crucial component of collaboration with the offshore development team. We advise employing scrum or agile methodology for efficient team management.
Scrum is a set of guidelines for managing an agile workflow that includes a team approach, working in iterations, concentrating on the goal of each iteration, and unconventional responsibility sharing within the team.
Small teams and large businesses frequently use the agile approach to software development. Iterations, or brief cycles lasting two to three weeks, are the building blocks of the agile work process.
5. Development process
It is also important for you to know the main stages of the product development cycle. We divided the SDLC into the following stages:
Product Technical Documentation
Development
Testing
Deployment & Integration
Maintenance
Also, read: 12 Benefits of Mobile App Development for Small Businesses
Process once you hire an Offshore Development Team
A good strategy for a young company's quick entry into the market is to hire an offshore team from a strong, dynamically growing IT company that has completed projects successfully and demonstrated its competitiveness. You can advance to a new level of quality and establish yourself as the leader in your field with the aid of an accomplished offshore development team.
How to work with an offshore development team in practice? Here is a list of steps to go through:
Problem analysis: First of all, you should determine why you need an offshore development team, what problem you want to solve, and what results to get.
Describe requirements and create documentation: Everything that you want to get from an offshore development team should be documented so that there will be no problems and misunderstandings in the future.
Finding and hiring a team: We will talk about this a bit later.
Establishing workflow and communication: Teamwork that is well-coordinated is crucial, as is frequent communication so that you can witness every step of your work's development.
Offshore development team – Members
An offshore development team may include the following members:
Project managers
UX/UI designers
DevOps
Business analysts
Development team lead
Front-end engineers
Back-end engineers
Quality assurance engineers and others
Working with an offshore development team gives you access to a team of IT professionals and committed developers who are only focused on your product. The task of hiring new employees and giving the offshore development team administrative support falls under the purview of the offshoring provider.
Also, read: Top 5 Field Service Automation Software to Accelerate Field Service
Quality Analysis – Offshore Development Team
Now let's learn how to check the quality of an offshore development team. Pay attention to the following aspects:
Portfolio
First of all, evaluate the team's portfolio. Take a look at what projects the team has worked on, what industry these projects are from, what results in the team have achieved, etc.
Reviews
Find testimonials from previous clients. The best way to read reviews is to go to the rating site Clutch.co, where companies post their projects and where their clients can post reviews of their work.
Recommendations
Heed the recommendations. If you have chosen a team that your friends or partners advised you on, then ask them about the strengths and weaknesses of the team, the quality of the work performed, the fulfillment of deadlines, in general, and everything that is important to you in the team.
The complexity of the project
Pay attention to the level and complexity of the projects that the team has previously completed. How successful were these projects? Did the clients get the expected results? How complex were the projects the team worked on? By answering these questions, you will get even closer to a more accurate assessment of your team's effectiveness.
Team composition
Pay attention to the composition of the team. The team should include all the specialists needed to complete the project. All specialists should have all the necessary knowledge and skills, each in their field.
Workflow
Evaluate how well and correctly built the team workflow. It depends on how successful the project will be. Also, the workflow should include the correctly built SDLC (Software Development Life Cycle). Earlier, we described what processes should be in it.
Also, read: Top 10 Help Desk Software for Small Business
Tips to Manage Offshore Development Team
Common platform for communication
A designated platform for all team's communication has proven to be extremely beneficial in terms of avoiding any communication conflict or even to locate any information.
Use task management tools
Use practical task management tools to organize project tasks and keep track of their progress. Also, we advise using a single tool for all tasks or a variety of tools independently, for example, to carry out the design, development, and other stages of product creation separately.
Set priorities and KPIs
Set KPIs for your personnel as well as priorities for each task in your project. Establish the primary objectives that must be accomplished at particular product development stages and inspire the team to accomplish them.
There should be a clear team structure
Establish a distinct team structure. Identifying each team member's role is the first step. Second, the hierarchy of the team needs to be established. Third, team members should cooperate.
Also, read: What is Workflow Automation? And top Workflow Software for 2023
Common challenges while hiring an Offshore Development Team (with solution)
We face specific challenges throughout every step. When outsourcing offshore development teams, the primary issues can be avoided or at least can be planned, if one is awareness in advance.
Following are some common challenges observed from time to time:
1. Time zones
The time difference may be the first challenge you face when trying to hire offshore developers. You'll probably run into a communication issue if, for example, due to different time zone you may face difficulty facing similar real-time problems or even understanding certain issues.
We advise that you schedule regular meetings and workshops with your team in advance to talk about tasks, progress, etc. in order to address this issue.
2. Cultural difference
Cultural differences could also come up. Our background highly reflects on our ability to act or work. We recommend conducting a thorough research or analysis while choosing a software offshore development team for your project.
3. Lack of personal contact
Absence of personal interaction can hinder mutual understanding, which will prevent you from getting the desired outcome.
Interaction with your offshore development team should be quiet often. You can have weekly connected over calls or video calls.
Boost Your Business Efficiency with Offshore Development Services
Unleash the power of global talent and technology to scale your business faster and smarter.
Conclusion
After the detailed process in the above process, we've understood the demand of software offshore development team and several benefits it holds. We've outlined some compelling arguments for working with offshore software development teams, along with resources for finding them. Offshore development is the solution if you want to reduce the time to market without compromising on quality.
You can check Cynoteck's offshore development for attaining the best results for your project.
Faq's
What is Offshore Development Center (ODC)?
ODC stands for Offshore Development Center is a term used in the IT industry.
An offshore development centre is a large, integrated, and dedicated offshore team that works to support a company in another country. It is a branch or subsidiary of a company that already exists in another country.
ODC is primarily used for offshore software development, testing, and deployment. It is a newer type of business model.
What Is the Difference Between Onshore and Offshore?
Onshore business activity occurs in your home country, whether it is running a company or holding assets and investments. Going offshore, on the other hand, means that these activities are carried out in a different country, location, or jurisdiction.
Why do businesses hire people from other countries?
Maintain Low Costs: In general, hiring offshore results in cost savings. This is not due to a decrease in quality, but rather to the elimination of logistics and administration costs, such as onboarding processes, benefit packages, equipment costs, and training programs.
Are you considering a partnership with an offshore dev team? Reach out to us and let us evaluate their quote within one working day!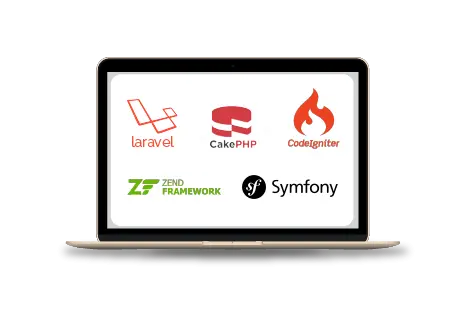 If you want to lower your development cost and improve your software quality than start your Offshore Development Center at Cynoteck.