Digital Outsourcing is a new leap in emerging technology. The market for business process outsourcing globally is expanding quickly and is predicted to keep doing so. Small businesses are especially interested in outsourcing because they view it to expand their business, save time, and gain access to professionals around the world.  
Now, it makes sense why businesses prefer to know all about outsourcing. Digital outsourcing leverages digital communication tools, cloud-based collaboration platforms, and remote work arrangements to create a seamless workflow between organizations and their outsourcing partners.
The world is changing every day and so are the trends. There are many new outsourcing trends. In this blog article, we will delve into outsourcing's future and examine the trends that are expected to reshape the sector in the years to come. 
Understanding Digital Outsourcing 
Digital outsourcing, often referred to as remote outsourcing or virtual outsourcing, is the practice of entrusting non-core tasks or processes to external professionals, often located in different geographical locations.
Its key components include models such as remote collaboration, a global talent pool, and flexible work models.  
Digital vs. Traditional Outsourcing 
While traditional outsourcing involves contracting third-party vendors for services, digital outsourcing goes a step further by capitalizing on the power of digital technology.
Traditional outsourcing often revolves around labor-intensive industries like manufacturing, where physical presence is essential.
In contrast, digital outsourcing is particularly suitable for knowledge-based, technology-driven tasks that can be executed remotely. This distinction marks a significant shift in how businesses optimize their operations and resource allocation. 
Also, read: Maximizing Digital Transformation Impact: Cloud Platform Strategies for CIOs and CTOs
Importance of Digital Outsourcing 
Why Digital Outsourcing? To identify whether your firm requires outsourcing or not primarily, is to recognize. It is important to find out what your internal digital transformation limitations are.
Many potential plans might be limited in terms of many distinct factors. The reason could be the right set of skills, resources, or anything that might prevent you from conducting any task.
Now these types of limitations can be rescued through digital outsourcing.  
Delays and inefficiencies are brought about by a lack of people, inadequate infrastructure, and insufficient time allocation. In the absence of knowledge in AI/ML, Big Data, and cloud computing, innovation, and growth continue to be constrained.   
Cost measurements 
Budget constraints caused by investments in technology and trained labor impede development. Integration difficulties are caused by the complexity of migration procedures and compatibility problems. 
For businesses coping with these problems, digital outsourcing offers the best answers. By giving users access to specialized resources and skilled individuals, it addresses difficulties with scarce resources and pertinent skills.
Companies can utilize external experts with an extensive understanding of the newest emerging technology through outsourcing. 
Additionally, cost-effective options for internal digital transformation are offered via digital outsourcing. Working together with an outsourcing provider lessens the cost burden associated with technological expenditures and the hiring of professional labor.
This encourages cost reduction and better funding distribution for other important initiatives. 
A necessary transformation 
The fact that digital outsourcing helps businesses overcome challenges associated with integrating modern technologies or platforms and modernizing legacy systems is particularly noteworthy.
Experienced outsourcing partners can negotiate complexly because they have the knowledge, experience, and ability to do so. This guarantees smooth transitions, harmonious integrations, and increased operational effectiveness.    
Enterprises can proactively identify the roadblocks to internal digital transformation throughout project development by understanding the significance of digital outsourcing.
This puts them in a position to give timely answers, such as considering digital outsourcing as a workable solution, before starting new efforts. 
Also, read: Unlocking Synergy: Navigating Cloud Computing and Digital Transformation
Benefits of Digital Outsourcing
Niche Proficiency and Specialized Resources: Digital outsourcing grants access to specialized talents and expert knowledge in emerging technologies, augmenting your project's potential. 
Cost-effective: Partnering with an outsourcing provider reduces financial strain by optimizing costs associated with technology and skilled personnel, fostering balanced budget allocation. 
Scalability: Outsourcing offers the ability to adapt to changing business demands, allowing you to easily scale resources to meet evolving requirements. 
Better operational efficiency: Collaborating with experienced outsourcing partners ensures heightened operational efficiency and streamlined processes for successful project outcomes. 
Risk Alleviation: Shared responsibilities in outsourcing mitigate risks and challenges, distributing accountability for more reliable results. 
Better market reach: Outsourcing accelerates project implementation, enabling quicker time-to-market and competitive advantages in your industry. 
Doorway to the latest technologies: Through outsourcing, you gain access to the latest technologies and innovative solutions that drive your business forward. 
Enhanced productivity: Leveraging external expertise enhances productivity and resource utilization, optimizing project outcomes. 
Improved security measures: Outsourcing offers improved security measures and strict data confidentiality protocols, safeguarding your sensitive information. 
Also, read: IoT and Digital Transformation: Elevating Industries and Connectivity
What are the different Digital Outsourcing Services? 
Copy Infographic
Software Development Outsourcing
A helpful service that manages the entire software development lifecycle, including application creation, maintenance, and testing, is outsourcing software development.
Businesses can access a huge pool of knowledge and skills they may lack internally by collaborating with specialized specialists in a variety of programming languages, frameworks, and technologies.
This partnership shortens the time to market, lowers expenses, and guarantees high-quality output.  
IT Outsourcing 
This page should also cover IT outsourcing, another well-known digital outsourcing business. Using external specialists for IT-related activities and responsibilities will help businesses that have outsourced their IT needs.
They provide a range of services, including network administration, data center management, cloud computing services, and system support.  
eCommerce Outsourcing
Businesses can make use of a wide range of services from eCommerce outsourcing providers, including website design and development, inventory control, order processing, payment gateway integration, and customer care. 
Businesses can increase their online visibility and gain a competitive edge on any eCommerce Platform with the help of eCommerce outsourcing.
Businesses can gain operational efficiency by delegating these critical duties to trustworthy outsourcing companies, allowing them to concentrate on their core competencies. 
Also, read: The Importance of Web Development in Digital Transformation
Digital Marketing and SEO Outsourcing 
The planning, execution, and management of extensive digital marketing campaigns, SEO strategies, content marketing, social media marketing, and online advertising are all included in the outsourcing of digital marketing and SEO services. 
Businesses that outsource their digital marketing and SEO can benefit from the expertise of professionals in the field who are up to date on the most recent trends and best practices. 
Consequently, adopting this digital outsourcing service would make it simpler for businesses to successfully reach their target consumers, build brand awareness, boost online visibility, and improve lead generation.
Companies can thus prioritize their main objectives while directing effective web marketing efforts, which will lead to more rapid business growth. 
HR Outsourcing
Comprehensive assistance with HR administration, hiring, staffing, training, and development is provided via HR outsourcing. When businesses collaborate with HR outsourcing providers, the offshore HR vendor will efficiently manage the HR process, maintain regulatory compliance, and reduce administrative hassles without the need for an internal HR department. 
With the help of cutting-edge technologies and specialized HR knowledge, this digital outsourcing solution helps businesses cut costs while also managing the system effectively and more easily adjusting to changing HR requirements. 
Customer Service Outsourcing
Customer questions, grievances, technical support, and order processing can all be handled with the help of customer service outsourcing.
Businesses can gain from multilingual support and effective phone handling by outsourcing customer care, resulting in a smooth client experience and guaranteed satisfaction. 
Providers of customer service outsourcing bring innovative tools and qualified staff to efficiently handle client interactions.
Then, as a result, response times are improved, customer satisfaction and loyalty are increased, and operational expenses for internal customer care workers are decreased. 
Cyber Security Outsourcing
Outsourced cyber security is a means of defending businesses from ransomware assaults. This is ensured by an offshore vendor in charge of protecting digital assets, preventing data privacy violations, and fending off DDoS attacks, phishing frauds, and other security risks. 
Many businesses could dismiss the importance of cybersecurity in their network. Protecting a business system from damaging attacks is crucial. Cybersecurity digital outsourcing is a terrific approach for businesses to improve their organization's security posture, reduce risks, and safeguard priceless information on a shoestring budget. 
Legal Service Outsourcing 
To strategically optimize their operations and cut expenses, firms hire third-party suppliers to execute specific legal tasks.
This approach simplifies tasks like document review, contract administration, legal research, support for intellectual property, and litigation help while providing access to specialized experts. 
Utilizing legal process outsourcing (LPO) improves productivity, quickens turnaround times, and permits scaling.
High-quality legal services are provided by LPO providers, who are frequently based in low-cost nations, while also maintaining strict data security and confidentiality.
Finance and Accounting Outsourcing 
If you are looking for a practical way to manage financial operations effectively at a reasonable price, outsourced finance and accounting services will work.
Businesses can increase financial visibility and reflect their activity and development without having to manage many full-time employees by outsourcing services like bookkeeping, payroll, tax preparation, and financial reporting to specialized service providers. 
Professionals with experience who are knowledgeable about accounting concepts and regulatory compliance often provide these services. Scalability, flexibility, and access to innovative technologies, such as cloud-based platforms and automated systems, are further benefits of outsourcing finance and accounting tasks.
It guarantees financial data quality, timeliness, and secrecy while lowering overhead expenses and staffing demands. 
Also, read: Unlocking the Power of AI in Digital Transformation: A Roadmap to Success
Points to keep in mind while choosing Digital Outsourcing  
Expertise in Targeted Technology 
In outsourcing, expertise is a requirement. Imagine that the technology vendor you have picked has expertise in a different sector of the market than yours and is unfamiliar with it.
It could be a difficulty and present an unnecessary risk. So, make sure you know the firm you are choosing to work with.  
Company culture
You need to be able to easily comprehend one another and have similar ideals. These elements must all be present for a partnership to be successful. 
You should create communication standards and conditions of collaboration whether you select a company locally or abroad. Think about the formality and data openness levels. Organize a win-win scenario.  
References 
Working with a seasoned partner who consistently blows deadlines and does not prioritize your project's success is pointless. 
Go one step further if you have any lingering questions or are considering multiple vendors. Ask at least a couple of their former customers about their experiences with outsourcing. Reach out to them directly.
The ideal strategy for finding a partner is to be sure that the business is reliable and has a lot of happy clients. 
Onboarding Process 
You should learn more about a company's customer onboarding procedure. Talk over the vendor's protocols and the specific actions they follow before the kickoff. 
Everything would be ideal if they had everything meticulously planned and customized to meet your specific requirements so that each stage is obvious and apparent to both parties. 
How can a client get ready for the onboarding procedure? You can start by creating a document that includes all the details they require to begin going, such as a list of the project's stakeholders. 
Emergency plan and risk management 
The ultimate success of the project can be determined by how well risk is managed. Your supplier needs to be ready for everything. Think about their emergency plans, as well as how they discover, evaluate, and manage hazards. 
They must be adaptable to working in difficult circumstances and under time constraints. If they develop a thorough risk management strategy that considers all potential risks and unforeseen circumstances before they happen, your safety will be maximized. This will safeguard the future of your business and cost you less money. 
If an unanticipated problem arises while the project is being developed, the outsourcing provider should report on how they ensured that the project continued to function successfully.
Also, read: Digital Transformation in Healthcare: Key trends in healthcare for 2023
Risks of Digital Outsourcing 
When considering digital outsourcing, companies should be aware of the following risks while moving forward: 
Loss of control 
Digital outsourcing means dependability. And once we are dependent on the other body it creates a loss of control. You no more have 'direct control.'
Once you have handed over your work, you must wait for the execution of tasks. Now this generates fear – the risk of adequate quality, following the timeline, and much more.  
Communication challenges
Another quite common risk with outsourcing is communication errors. This hindrance can be a result of numerous factors such as location, language, time zone, or many other things. Having communication issues has been found to be one of the most common issues in outsourcing.  
Being unable to clearly disseminate the expectations from tasks may result in errors. Faults such as delays in work or incomplete work and a lot of other reasons can be a cause of bad communication.  
Quality and performance concerns 
The act of outsourcing comes with the potential to encounter work of inferior quality or fall short of performance expectations.
To counteract this possibility, businesses need to extensively evaluate the outsourcing provider's competencies, past performance, and protocols for ensuring quality. Neglecting proper scrutiny can lead to discontentment with the final results. 
Data security risks 
Potential security hazards are introduced when sensitive data is entrusted to an outside entity. Organizations must carefully assess the data security policies, procedures, and adherence to industry standards of the outsourcing vendor.
Inadequate data protection procedures can result in information leaks, unauthorized access, or data breaches, which could damage the organization's name and brand, and subject it to legal and regulatory repercussions. 
Also, read: Vertical Experience in Digital Transformation: 5 Questions to Ask Your Contractor
Best Practices for Digital Outsourcing 
Digital outsourcing has emerged as a favored approach for enterprises seeking to expedite their digital transformation initiatives by harnessing external proficiency and resources.
To ensure successful outcomes, it is imperative to adopt best practices that endorse efficient collaboration, streamlined communication, and effective project management.
Let us delve into the pivotal aspects of these best practices. 
Copy Infographic
Define Clear Objectives and Project Planning
Before embarking on the outsourcing journey, it is crucial to outline precise objectives and goals. Articulate the desired outcomes of outsourcing, be it cost efficiency, specialized skills, or expedited project completion.
Additionally, meticulous project planning is paramount. Define scope, timelines, and specific deliverables to provide a clear roadmap for both your organization and the outsourcing partner. 
Select the Appropriate Outsourcing Vendor
The selection of an apt outsourcing partner is pivotal for the triumph of your digital outsourcing endeavor. Conduct thorough research and evaluate potential vendors based on expertise, experience, and record of accomplishment.
Prioritize vendors with successful track records in analogous projects and a reputable industry standing. Evaluate their technical proficiencies, resource capacity, and alignment with your organizational culture to cultivate a robust partnership. 
Foster a Strong Collaboration
Establishing a robust alliance with your outsourcing provider is paramount. Nurturing a cooperative and transparent relationship built on trust is vital.
Commence clear communication from the onset to preempt misunderstandings and ensure timely project delivery.
Collaborate closely with your outsourcing partner to address concerns, offer feedback, and align on project progression.
Ongoing communication ensures synchronization, enabling effective troubleshooting and timely decision-making throughout the outsourcing journey. 
Offer Detailed Specifications
Clear and detailed project specifications are integral to successful digital outsourcing. Convey your anticipated outcomes, functionalities, and specific technical or design prerequisites to your offshore partner.
Comprehensive documentation, encompassing wireframes, mock-ups, and functional specifications, serves as a reference for the outsourcing team, facilitating the delivery of desired products. 
Prioritize Data Security
Data security is a paramount consideration in digital outsourcing. Safeguarding sensitive data and intellectual property is essential for your company and clients.
Ensure your outsourcing vendor adheres to robust security protocols. Evaluate their compliance with industry standards such as GDPR or ISO 27001.
Implement stringent access controls, confidentiality agreements, and non-disclosure pacts to fortify data protection throughout the outsourcing engagement. 
Nurture Effective Communication 
Effective communication underpins successful digital outsourcing. Establish and sustain open communication channels with your outsourcing partner.
Monitor project progress to provide swift feedback, clarify suggestions, and promptly address concerns. Employ diverse communication tools like video conferences, emails, and project management systems to facilitate seamless collaboration.
Transparent and efficient communication ensures alignment, fosters trust, and enables prompt decision-making. 
Streamlined Project Management 
Prudent project management is pivotal for triumphant outsourcing. Craft a project management framework with well-defined roles, milestones, and deadlines.
Assign a team to oversee progress, track project advancements, and stay attuned to updates to ensure constructive collaboration with the outsourced team.
Utilize project management tools to streamline workflows, monitor tasks, and bolster collaboration across teams.
Proactive risk management, timely issue resolution, and a steadfast commitment to delivering quality outcomes within set timelines are essential. 
Also, read: How to go about Salesforce outsourcing with minimal risks for your business
Conclusion
In conclusion, there are many advantages to digital outsourcing, including cost savings, access to specialized expertise, and greater effectiveness. But there are also inherent hazards that must be carefully considered before outsourcing. Businesses may maximize the benefits while minimizing any downsides by adhering to best practices defined above and being informed. 
Frequently Asked Questions:  
Q. What are the benefits of digital outsourcing?
Digital outsourcing offers cost savings by tapping into skilled global talent, enhances focus on core business functions, accelerates project timelines through round-the-clock work, and provides access to specialized expertise for innovative solutions.  
Q. How can businesses make the most of digital outsourcing?
To maximize digital outsourcing benefits, define clear project goals and scope, choose reliable outsourcing partners, maintain effective communication through regular updates, foster a collaborative mindset, and ensure robust data security measures.  
Q. What types of tasks are suitable for digital outsourcing?
Digital outsourcing is ideal for tasks like software development, graphic design, content creation, customer support, data entry, and digital marketing, where remote teams can seamlessly contribute expertise and efficiency.  
Q. How does digital outsourcing contribute to scalability?
Digital outsourcing enables businesses to scale up or down swiftly by flexibly adjusting the size of their remote teams based on project demands, without the constraints of hiring and training new in-house employees.  
Q. What precautions should be taken for successful digital outsourcing?
For successful digital outsourcing, establish a detailed contract outlining expectations, define key performance indicators (KPIs) for quality control, maintain open lines of communication, and conduct periodic reviews to ensure alignment with business objectives.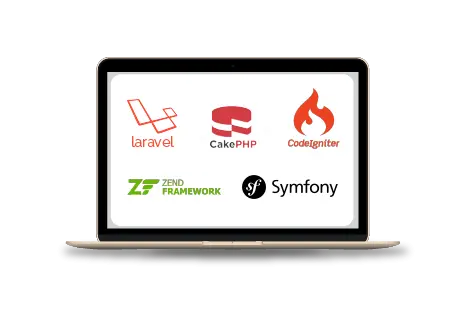 If you want to lower your development cost and improve your software quality than start your Offshore Development Center at Cynoteck.