Various businesses are different in their performances, aims, objectives, aspects and also in their functions. With this distinction comes diverse business-specific challenges that will require perfect software, applications, and websites to manage the competitive needs of this business era. Lots of off-the-shelf software are currently available but generally, they aren't sufficient enough to meet the specific operational specifications of the business.
This issue becomes more difficult to resolve for entrepreneurs and beginners who have just started their business and don't have enough resources to hire the services of a full-time in-house tech professional. To them, the best thing to do is to outsource a software to an IT development company that has a team of experienced and professional developers who are skilled to provide the needs of various businesses and industries.
Developers are well skilled in having a grounded knowledge and understanding the individual needs of their clients and know how to combine them and offer custom-built software. From complex software for large businesses to simple websites for beginners, the developers know how to fulfill all their needs. Transferring software development to third-party eases' great worries from the clients, to enable them they can concentrate more on other essential aspects of their businesses.
Offshore Development: Where to Find the Perfect Experts
The word "offshore" is a popular term currently, but not everyone knows the meaning offshore? Offshore development is a kind of service that is offered by a team that is situated outside the customer's head office, mostly across the ocean and many time zones away. The offshore development company mainly serves as a contractor.
Businesses also consider onshore or nearshore development.
For instance, a company from the US works together with a team in the same state – onshore services. Most times, it can be essential for the US client to work in the same time zone with a contractor, but not necessarily within the same state. With this, countries of Latin America may also be perfect. These are nearshore services
Written below are various offshore regions
Eastern Europe
Asia
Latina America
Copy Infographic
How Much Do Offshore Software Development Rates in Offshore Regions
guide to offshore software development rates
Although Eastern Europe and Asia are the furthest regions from the US, the outsourcing rates here maybe 2-3 times lower than onshore. There are lots of companies across these regions that sell for the rates close to onsite though, so it responsible for initially correct to carry out market research. Though, these areas are very alluring for company owners, and written below are essential things you need to know about them.
Software Development Rates in Eastern
Europe Offshore software development rates in Eastern Europe changes from country to country. For example, most outsourcing rates in Ukraine are lower than those in Poland. Though, on an average basis, a software developers' cost per hour is about $25 for a junior software developer and up to $50 for a senior software engineer. But if you make use of the out staffing model and choose junior engineers, the rate for offshore developers may be as low as $18 per hour.
Eastern Europe is a great platform where you can hire top-notch software developers with lower rates without compromising the quality of the product. The region is popularly known for its voluminous team of software developers with an appealing 1.3 developers per 100 people.
The fast growth of the IT industry in the region has to lead to about 1 million software developers in Eastern Europe, making it a profitable software development outsourcing destination.
Developer Rate Per Hour in Asia
Offshore development rates in Asia are known to be lower than the average developer rates in Eastern Europe. If you're thinking about hiring the services of a software development agency, outsourcing rates will be about $18 for a junior software engineer and $25 for a senior developer. Nevertheless, offshore development rates in large Asian tech hubs keep increasing and can reach up to $30–40 per hour.
India has the largest share of the Asian tech hub with a vast number of software developers in the country. There are about 5 million developers. Other countries in Asia, such as Vietnam, Malaysia, and Indonesia, are also making waves and providing the same software development services.
Offshore Developer Rates in Latin America
To hire the services of a junior offshore software developer from a Latin American country like Brazil, Argentina, and Mexico for only one hour will cost you about $30. Offshore development rates of senior software developers charge as much as $50 per hour.
Hiring the same devoted software developer through an out staffing vendor will slash the rates by 20%. This implies that you can hire the services of a junior software developer for $24 for an hour, and also for a senior software developer whose offshore development rate can be reduced to $40 per hour.
Latin America is a popularly known offshore software development destination for most North American tech companies. US companies outsource software development because of considerably lower software developer rates that reduce the price of product development. The ignorable time difference is another great reason why most American businesses desire cooperation with Latin American software development companies.
Besides, Latin American countries are countries that are the most geographically nearer to American customers, which makes Puerto Rico, Brazil, Argentina, and Mexico very easy outsourcing destinations.
Best Countries to Outsource Software Development
Written below are the top-rated countries for outsourcing software development due to the high-quality tech services provided by these regions at competitive rates.
India
China
Philippines
Brazil
Indonesia
Conclusion
Outsourcing IT-related projects to offshore development companies is a 21st-century era reality; it's a tested and trusted successful model. Getting offshore software development services is hard to deal with and beneficial at the same time. Beginners in the sector should ensure that they carry out their assignment before signing a contract; they need to be specific in their demands and after evaluating their shortlisted developers to a great extent, they should choose one. One wrong decision will cost them a significant amount of money and lots of time.
With the assistance of a skilled QA engineer and by developing an effective development process, they can seize the opportunity on the skilled and experienced pool of developers living in different geographical locations across the globe.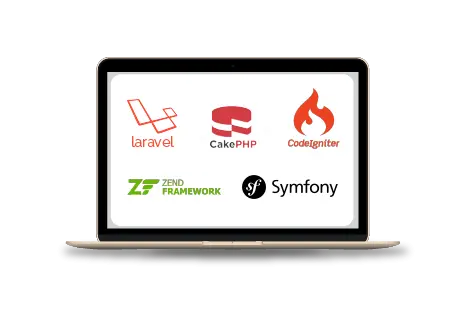 Are you looking for a reliable software development company? Our highly skilled software developers enables us to deliver result oriented software development services. Contact our team to understand, how we can help you in achieving your business goals.