CRM software provides key metrics that help you improve your business performance, increase your profits, and better evaluate your business. However, to get the best results from your CRM software, it is important to choose the platform that works best for your business.
Choose from a wide range of CRM solutions. This suggests that you need to carefully analyze, research, and evaluate your options. Deploying CRM often means that you need to train all your employees with the new system, so it is important to choose the best CRM first. Understanding how to evaluate CRM software can be helpful. 
What Features should a CRM Software have? 
Before you start evaluating the top CRM picks, you need to narrow down your choices. One of the best ways to do this is to make a list of the key features you want your CRM to have. From there, you can eliminate some of the wrong CRMs and identify the right ones.
The functionality required for CRM Software development depends in part on the business structure and the problem you want CRM to solve. The following features are often of value to field service companies: 
Copy Infographic
1) Scheduling Function
The best CRM for field service companies makes scheduling easier and more accurate. Managing schedules is one of the biggest challenges facing service companies, but good CRM can help solve some of the scheduling problems you face.
Looking for a CRM that gives your entire team access to your live schedule, including field technicians? Think about how easily and quickly your team can plan and schedule when you're calling a client.
Other features, such as intelligent route planning, help technicians plan their appointments more strategically to reduce travel time. This allows you to keep your schedule accurate and maximize your technician's daily billing time. 
2) Sales Tools
Whether you are converting new leads to customers or selling service upgrades to existing customers, CRM can make your sales activities more effective and accurate. High-quality CRM can track everything from a follow-up to customers in the sales pipeline for effective lead management.  
Think of the tools that are most useful to your sales department. Save valuable time for your team with automated lead contact, detailed information-gathering capabilities, and auto-filled forms and contracts. 
Also, read: Top CRM Models that Take Your Customer Relations to the Next Level
3) Automation
CRM automation can bring excellent value to your business. By automating repetitive tasks such as reminder emails and phone calls, employees can save time and focus on more important tasks that need attention. 
Depending on your CRM, you may be able to automate tasks such as calendar notifications, call recording, billing, appointment confirmation, and reminders. This automation streamlines workflows, reduces response times, and increases productivity.
4) Inventory Management
It is also important that CRM provides or integrates a warehouse management system. Effective inventory management is a major challenge for service companies, but it can also impact customer satisfaction and repair time. 
Look for a CRM that provides accurate digitized inventory management. Allowing field technicians access to inventory ensures that you have the equipment and consumables you need. You can also avoid running out of spare parts to provide better overall service to your customers.
5) Analytics Quality
CRM can provide a comprehensive and detailed analysis when tracking all data, from appointment schedules to sales reps. You can then use this analysis to identify areas where you can improve your operations and better monitor your business success.
There are various analyzes that CRM can track. If you are looking for a specific analysis, make sure CRM provides it. Some CRMs furthermore offer a variety of reporting options.
Check out the ability to customize analysis reports. This is useful for monitoring projects and for presenting information and updates to stakeholders.
Also, read: 7 Signs your business needs to upgrade to a new CRM
Criteria of Evaluation of a CRM Software
Create a list of top CRMs to evaluate when narrowing down your CRM options. Give an overview of the criteria you want to use, and then assign each CRM a point or percentage value for each criterion. Finally, summing these points or percentages will help you identify the best CRM for your business.  
The metrics you use depend in part on your business needs and your CRM goals. We may place more emphasis on certain criteria than others and use a rating system to determine the best CRM for your business needs.
When CRM software becomes a viable option for your business, it is also important to consider certain criteria that CRM must meet. If so, start your assessment with these required criteria. This will help you narrow down your CRM options.
You can include the following CRM metrics in your review:
Copy Infographic
1) Time of Implementation
Ask for details on how long it will take to implement each CRM. Is there a way to get my provider to support me with data transfer? Need to plan downtime?  
If you have a target implementation date, check to see if you can migrate to your new CRM by that date. This will help you determine if you need to adjust your goals or if you can help your provider meet your desired schedule.
2) Data Security
It is always important to consider the data security provided by CRM. Layered safeguards, two-factor authentication, and modern security practices help prevent data breaches that are costly and can damage your reputation.
3) Integration with your other Platforms or systems
CRM is usually the core system of your business, but if you are using another platform, it should be integrated with them (System Design or Field Management Software Platform). Check the integrations available for each CRM you are considering. These integrations streamline workflows and keep employees attentive throughout the day. 
4) Scalable
You need to choose the right CRM for your current business, but your platform also needs to be able to grow with your business. Look for a scalable CRM when it comes to the number of users, the amount of data stored, and the complexity of reporting and planning capabilities. Knowing that CRM can grow with your business means you do not have to worry about switching to another platform and learning it as your business grows. 
5) Price
Do not judge CRM software by price alone. Also, do not exclude the CRM option due to its excessive cost. Some of the best CRMs are more expensive, but they also offer far more benefits in return for their investment. Finding a CRM within your budget is always important, but keep in mind that increasing lead conversions, saving staff time with automation, and improving customer retention with better service are also of immense value.
How to pick the Right CRM for your business?
Choosing the right CRM for your business is a time-consuming process that may seem overwhelming at first. However, splitting the process into steps makes it easier to manage. Always remember that choosing CRM software can have an enormous impact on your business.
The appropriate CRM with the tools and capabilities your company needs will help you optimize your workflow, enhance accuracy, transform leads, and deliver useful data and metrics. CRMs that do not fit well are not able to help address some of the usual challenges you face in running your business. Also, the rate of return on investment on that platform will be low.
Also, read: 9 signs Your Small Business Needs a CRM already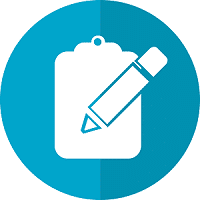 Do you want to implement a CRM system within your organization? Connect with our CRM Experts today!