Salesforce is an industry leading CRM that has grown to be a great tool for any business, to help you improve sales and productivity within your sales team. Salesforce is a customer relations development platform, which can be customized as per your needs.  
Salesforce applications significantly change your company's way of operation by counting on your customer experience and workers. Hence, utilizing salesforce applications empowers your business to obtain more efficiency and great results.
Now, this is the main key strength of these apps and the most prominent reason to use them. Salesforce is a step-up platform for any business centered on marketing and customer relationship, which has given rise to Salesforce outsourcing.  
Salesforce outsourcing helps in expanding the growth of businesses across the globe. Outsourcing is an older business concept that once businesses were not able to understand, but now it is a very large industry. This concept was developed in the early 1980s when businesses began outsourcing their non-core business processes to different firms.
It plays a significant role in maintaining customer relations with businesses to leverage sales, productivity, profits, and generate more revenues. Businesses can instantly outsource the work to the third service provider without relying internally on the employees. 
Salesforce outsourcing incorporates a vision to boost CRM software services and its strategic planning helps you to get big results thereby offering an advantage over the competitors. For CRM development and CRM customization, outsourcing provides an abundance of experienced and skilled professionals, knowledge, and expertise. On the same thought, businesses are also looking for different options for outsourcing in those contemporary times. 
Still, to effectively take advantage of this platform, you need a Salesforce implementation consultant that can assist you to utilize all of the features of Salesforce CRM implementation. Moreover, the consultant should be skilled to configure Salesforce to meet your business demands. The decision of outsourcing Salesforce can be tactical and strategic. It can save you a lot of money and time or help in an emergency when you have a lack of resources. 
Let's drill down into the details of outsourcing that has played a significant contribution to the growth and expansion of several businesses. We will consider here some of the benefits of outsourcing the Salesforce implementation role and points to consider before doing that. 
Choosing to Outsource Salesforce
A question may appear in your mind, which do I need to outsource my Salesforce development services? The choice to outsource can be tactical and strategic. The answer to this plan is based on your company's internal structure, needs, and expertise.
If you are looking to reduce and manage your operating costs, improve business focus, get expert exposure, or any free in-house resources for additional projects, then you should consider Salesforce outsourcing. One more reason can be that if you don't have enough experienced resources within your organization. 
Points to Consider when outsourcing Salesforce
Perhaps you are looking to overcome and manage your operating expenses, enhance business focus, get access to expertise and internal resources for additional purposes, then prefer Salesforce outsourcing. Moreover, it may further like that the experienced resources inside your company are difficult to find or not available.
Finally, if you choose to outsource your Salesforce, the most important question would be, what you should be looking for in any Salesforce implementation partner?
Getting the Right Salesforce Consultant
So, if your organization has finally decided and is set to outsource a new Salesforce implementation or new integration to an authorized Salesforce partner. How can you start your research to find the "right fit" partner?
Getting that experienced partner essentially depends on these qualifications under these four key areas:
Copy Infographic
1) Experience
It may be true that members of your team have some Salesforce experience, and also might have Salesforce certifications, still, you need to find a partner with a broad range of industry and cloud computing experience to offer alternative perspectives, determined to drive success so that you can achieve more.
2) Skill Set
You need to search for a certified team with expertise in custom development, system automation, integrations, reporting, data governance, and more – to implement any functionality or feature that your business needs.
More your team should be trained with the best practice techniques by the partner which will also help you in becoming determined with Salesforce in the future. 
3) Accessibility
You should always find a partner that is always available and ready to support and assist your requirements, delivering an excellent experience for you and your business. 
4) Communication
You and your partner should match on a level of communication so that that are no loopholes left as the majority of the work is usually being carried outside your office.
Request weekly reports and calls along with demos to stay informed of every milestone. You must understand accurately how your project is growing. 
Also, read: Salesforce ROI calculator – know when upgrades are right for your business
How to minimize the outsourcing risks?
Every business has an associated level of risks and outsourcing is one of such initiatives. There are different types of risks involved in outsourcing such as competitor risk, transition risk, risk of delays, performance risk, financial viability risk, security, and confidentiality risk, etc.
Outsourcing may become be unfavorable if proper care and steps are not followed to decrease the associated risks. Here are some measures that you can consider: 
Copy Infographic
1) Thorough research about the potential outsourcing provider
Several outsourcing providers offer different promises and perks. But you should be able to make out how genuine they are?
You must understand how genuine these providers are by conducting extensive research. It will help you choose the best expert. 
2) Practice technical trials and testing
Usually, outsourcing businesses give free technical trials and testing.
When the company you are engaged to work with offers any trials, just grab it and get your hands-on experience of their method of working with the clients and their services. This will help you in avoiding the blind selection of any service provider. 
3) Create a team 
It is always more beneficial to be aware of the key people, like Team leaders, Project managers, and architects, in the team. Request for their resumes or brief profiles of their proposed team members before getting them inside the project.
4) Set your expectations during the start-up stage
Each company has its distinctive way of working, some prefer a slow, steady, and process-oriented way of working, while others favor changing continuously and dynamically. Therefore, let the provider understand what your expectations are. This information could decrease the risks of both sides.
5) Stay in touch
When you are happy and satisfied with the outcomes of the research and the trials and choose to continue with the outsourcing company, you should build good communication with that outsourcing company's, preferably the account manager or director or any customer services representative.
This will help you if you are having any concerns regarding the quality of service or about the outsourced staff. 
6) Openly address the mitigation risk and strategies
Risks can be reduced to a larger extent if the customer and the vendor openly discuss and address the risks and their reduction before outsourcing and also have a follow-up with periodical reviews. And ensure to document the risk management program as a portion of this overall engagement.
Also, read: 7 ways CRM improves your customer experience and boosts revenue
Benefits of outsourcing your Salesforce development to the right Consultant
The first and foremost advantage is that outsourcing Salesforce development enables a company to save both, time and money. 
A Salesforce Outsourcing Company ensures expertise and excellence by giving excellent services for CRM customization and Salesforce development. 
You get to benefit from their experience and deep knowledge of the salesforce system.
They help you implement industry best practices and broadly accepted solutions for business problems.
The role of Salesforce software consultants includes being in sync with the newest trends and requirements of the market, they provide precise and intensive training to their employees. 
Outsourcing develops the overall company's innovative skills and abilities with the help of partnership and collaboration with service providers worldwide, with strong experience.
Salesforce outsourcing offers plenty of benefits to the employees of the organizations as they share their responsibilities with their outsourcing partners. This reduces the amount of work and stress for employees, which gives them sufficient time to learn and grow in the organization. 
Also, read: How to configure Quotes faster: 7 productivity hacks for Salespeople
Conclusion
Salesforce contributes to providing a major part of the value to the company, but an in-house Salesforce consultant may not employ it to its complete extent. So, you should always choose to outsource Salesforce services for complicated tasks to the right Salesforce development company.
This will help you get productive, reliable, and flexible candidates for the services that you need. Hence, understanding to outsource your development to the appropriate consultant can save you money plus time. This also provides you a chance to concentrate on your business while understanding that your Salesforce platform is in safe hands and being taken care of by skilled and certified experts.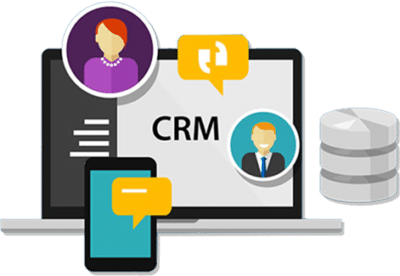 If you are new to automation and confused about Workflow or Process Builder. Need not to worry, we have got you all covered. Talk to our experts and clear all the cloudy thoughts about automation.