Today's fast-paced field service industry is all about how quickly technicians, dispatchers, and other team members can complete a task. And automation is now possible in a rising number of ways to save time and streamline processes. All this has become possible with the help of the development of IoT (Internet of Things) and software. Therefore, it should come as no surprise that the key technologies that are currently transforming the field service landscape are created with those objectives in mind. Along with the added advantages of enhancing performance, lowering costs, personalizing service, and enhancing safety.    
Field service automation offers many opportunities to enhance your operations. It is time to reconsider field service if you are facing any of these challenges.
Like managing your organization with complicated spreadsheets, disparate data silos, or even expensive software.
Field services are ready for the enhancements and assistance that come with field service automation. As they are constantly under pressure to do tasks effectively or deliver goods quickly and on time.
Enterprise firms can improve efficiency and cut expenses with the use of field service automation software. Additionally, field service automation has advantages that range from increased safety and lower costs to better client experiences. 
Continue reading the blog to find out in-depth, what field service automation is and what are its benefits, and what are the best field service automation software.
What is Field Service Automation?
The processes, guidelines, and practices that field service businesses employ to manage their resources are collectively referred to as field service automation. This is also known as field service management.
Field service automation enables businesses with mobile workers to leverage technology to increase productivity. Field service automation's "automation" part involves leveraging technology to simplify these processes, rules, and guidelines. Field service employees can concentrate on more crucial human work by automating simple, repetitive operations.
One of the most challenging responsibilities for managers to complete is field service management. A paper-based FSM makes it difficult to assign work, and keep track of records, and data.
Many important businesses rely on field service automation software to organize their fieldwork. To increase productivity, many businesses use business automation and field service management software.
Field service automation software helps managers in scheduling work and keeping track of work hours. It also helps in assigning jobs to field technicians and invoice customers for completed services.
By eliminating data entry and streamlining procedures that could have required multiple steps in the past, automation helps you save time.
You can also centralize all your field services when you use Field Services & Dispatch software. You have all your data in one place rather than on paper, spreadsheets, calendars, or even whiteboards. 
Also, read: 10 Best CRM for Real Estate Agents to Improve Their Productivity and Sales
The Top 5 Field Service Automation Software
We will now examine the top 5 Field Service Automation Software Solutions. Some options are appropriate for both small and large businesses. 
Copy Infographic
1) Dynamics 365 Field Service
Dynamics 365 Field Service automatically determines the closest technician that is available and has the necessary qualifications to complete the work order.
Then it notifies the selected specialist and sends all the information required to complete the assignment properly. This also includes 3D models of the assets to be handled and similar cases.
Utilizing field service calls to deliver automated tailored surveys, provides you with a 360-degree view of your client's needs.
This helps you in gaining valuable customer insights. This solution furthermore leverages AI-based recommendations to enhance proactive service and IoT alert actions.
Pricing: The initial Dynamics 365 app costs $95 per user per month. $20 per user per month as a subsequent qualifying Dynamics 365 app.
Looking for Dynamics 365 Services
Send us your requirements, we will get back to you with a quote
2) Salesforce Field Service
You may be already aware of Salesforce Field Service Lightning (FSL). It is a Salesforce solution that unites customers, employees, and products on a single platform to provide great on-site services.
Additionally, it provides the customer support team with the option to carefully assign tasks to Field Service technicians and to keep a close eye on them. They can manage client records and data in the field from within Salesforce.
With an intelligent and effective workforce, Field Service Lightning (FSL) offers a streamlined customer experience. Organizations can improve team interactions and exceed customer expectations by connecting the back office to the field.
Pricing: Starting at $25 per month.
Looking for Salesforce Development and Implementation Services
Send us your requirements, we will get back to you with a quote
3) Freshdesk
All required field service management functionality is available as a Field Service Management add-on from Freshdesk.
You can build service tasks for service requests being received from various channels with the help of an all-in-one field service software like Freshdesk.
It instantly creates new work orders and logs all task-related information, including information gathered through a client portal. Additionally, you can allocate technicians to work orders using automated workflows.    
Your field service, back office, and customer support teams can easily communicate about tickets using Freshdesk's Collaborator feature. Technicians can receive notifications with task information, map their routes, update you on the status of the task, and more.    
Pricing: Blossom Edition: $15 per user per month (billed annually), $35 per month per user for Garden Edition (billed annually), Estate Edition: $49 per month for each user (billed annually), Forest Edition: $99 per user per month (billed annually), and Field Service Management add-on costs $29 per user per month.    
4) Housecall Pro
Housecall Pro is the best field service management and workflow optimization tool. Your business can now be streamlined so that jobs can be simply scheduled and dispatched.
This helps us to make payments more quickly and marketing can also be automated to increase sales. It is a comprehensive platform that can support the corporate work, sales, and field service management tasks required to run a service business.
The mobile app allows technicians to process payments and generate automatic receipts while accepting and processing payments. The scheduling and dispatching interface features a drag-and-drop calendar, along with the ability to update and see jobs.    
Pricing: $49 – $229/month
 5) Cloud-based Field Service Management Oracle
The Oracle Customer Experience (CX) ecosystem includes Oracle Field Service, a comprehensive platform for managing field services.
With the help of machine learning, it can match employees with particular tasks. Considering the time needed to drive to the asset's location, finish the task and other factors.
This entirely cloud-based system includes a field service scheduler and dashboard. The dedication to improving client experiences with numerous AI-enabled automation solutions is one of Oracle Field Service's key strengths.
Pricing: You need to contact the vendor to find out the pricing plans.
Also, read: Top 10 Help Desk Software for Small Business
Key Benefits of Using Field Service Management Software
Software designed specifically for field service management can automate every step of your operation. This includes servicing, billing, routing, scheduling, dispatching, and storing customer data. In case you need further clarity, here are a few benefits of using field service management software.    
Copy Infographic
1) Quicker task completion
Multiple sectors still utilize paper for documentation or outdated software to record the specifics of daily work orders. This results in scheduling delays, scheduling conflicts, dispatching issues, inaccurate data entry, and even high-cost demands.    
You understand as a stakeholder in the field service sector that every minute counts. Your administrative responsibilities are modernized by field management software, allowing your team to work more quickly and effectively.
This provides the business with the ability to effortlessly streamline field service operations and quickly helps in the elimination of paper-based field services.
2) Provides a deeper understanding of your business
How many projects had been planned for the day? Which ones were completed? Exist opening hours? How long did it take to get from one place to another? Knowing the gaps enables you to act quickly, address the issues, and enhance the customer service procedure.
Such decisions can only be made correctly and promptly if you comprehensively understand the business that Field Service Management software provides you with. 
3) Lowers operating expenses
Field Service management software can help you save money in a variety of ways, including lowering the amount of paper-based paperwork. This helps manage work orders and route optimization.
Your team can do more tasks and save time by digitizing all the paperwork and organizing the forms into one network. Since technicians will find it simpler to contact customers, frequently while still on-site.
Improving things like satisfaction, payments, and appointments, outreach, and sales costs will also be reduced.    
Also, read: What is Workflow Automation? And top Workflow Software for 2023
4) Remote Operation of the System
Field days are no longer defined by postponed appointments, repeat trips, and dissatisfied customers. Remote control of FSM software is possible.
Your technicians will have quick, convenient access to crucial information about clients and tasks, no matter where they are. All this is possible with the help of an FSM solution.
Employees, independent contractors, business partners, and administrators can use it from anywhere in real-time.
5) Better team coordination, bringing together teams, customers, and the project 
Customers and employees are both involved in the same project in any field service business. Despite existing independently of one another, both work toward the same organizational objective—increasing the bottom line.
Using field service management software, the entire project can be seen in one place. This enables teams to gather only the data they require to start service appointments on time.    
6) Makes the Most of GPS Tracking
Multiple FSM tools can track the routes of your technicians using innovative GPS signals. This is especially helpful if you have a technician that is either lost or not where they should be.
Once you are aware of the field service technician's exact position. Then it is quite simple to modify routes and make ideal judgments to manage unforeseen events or emergencies. Additionally, if you have an urgent request and need to reroute a technician.
Then, your workforce management system can show the whereabouts of all your technicians. This makes it simple to select the one that is closest to the new request. 
Also, read: How can you increase Sales with Dynamic 365 Business Central?
Conclusion
It is no secret that a significant portion of today's services is automated. The proper field service management software solution will enable you to quickly and easily execute several tasks that are typically time-consuming. This tool will lighten your workload, expedite customer service and billing, reduce data entry errors, and take less time overall.
Field Service automation software will, more importantly, give your customers a better experience by ensuring that they can get the service quickly and that no service calls will be overlooked. You can pick from the best tools listed above and quickly enjoy the advantages of developing engaging client interactions while reducing operational costs.     
Also, read: What is Revenue Operations (RevOps)? – A Complete Guide
FAQs (Frequently Asked Questions) 
1) What are the goals of field service management tools?
Service delivery by onsite agents is streamlined with the use of field service management tools. By enabling agents to easily access client and task information, these tools increase the quality of services provided in the field. As a result, work orders are completed faster, and you have more satisfied customers. FSM tools include delivery, asset tracking, scheduling, document management, work order management, and automated service request processing.  
2) Can field service management software help in streamlining communication?
It can take hours to keep up with your team if you are presently contacting or texting them. Communication between employees and from the field to the office is sped up and made simpler by field service management software.  
3) What makes an ideal field service automation software for your business?
The most effective one is the one that streamlines your work by automating all your business processes, including managing field staff, customer satisfaction, job scheduling, and others. Some of the best field service automation software have been listed above. They enable you to easily design and manage job schedules for service technicians, report production, and multiple other tasks.  
4) How much cost is required to create FSM software?
The number of people accessing the platform, the number of jobs managed each month, and the scope of capabilities offered by the solution all impact pricing. Field Service Management Tools have monthly subscription fees that range from $30 to $300. Free trials and individualized plans are also offered.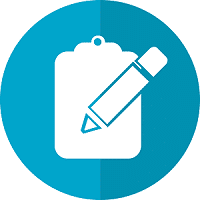 Do you want to implement a CRM system within your organization? Connect with our CRM Experts today!