Organizations are increasingly moving towards digital age, and this has changed the way work is done. Broader workflow automation across business operations and within IT processes is something that organizations are moving towards. This results in improved speed of the processes and communication is also enhanced. Additionally, businesses must keep up with the evolving needs of their workforce.   
Business processes must be free of duplication and inconsistency to run smoothly and efficiently. Process workflows are a collection of tasks that an organization often carries out. What is the most efficient method to make sure that business processes are on track and producing the best results? The best answer to this is to track and control workflow. To avoid repetitive tasks, workflows are continuously monitored by a workflow tracking program.    
The primary goal of workflow automation is to make sure that the correct employees are working on the right tasks at the right times. Plus, they should have access to everything they need to finish jobs when they need it.
Businesses can standardize work using workflow automation, which guarantees that predetermined business rules and compliance policies are followed. This minimizes or eliminates human error and deviation while providing visibility and accountability at every stage of the automated process.    
Workflow Automation – what is it?
A workflow automation system enables certain operations to be carried out automatically without human intervention. As a tool, it speeds up, simplifies, and standardizes work. It refers to the planning, execution, and automation of workflow-based processes that route files, data, or tasks between individuals or systems.
Workflow automation helps businesses cut down on human work and repetitive procedures. Processes become more effective as a result, and employees spend more time on tasks that bring value. 
Also, read: Healthcare Data Security: A Brief Overview of Challenges and Safety Measures
Why is Workflow Automation required?   
Today tasks and job management are dominated by email, whiteboards, telephone, spreadsheets, and post-it notes. And modern firms are grappling with the challenge of digital transformation: how to integrate internal and external business communications.
All these task management technologies are inadequate for promoting collaboration and generating visibility, when a worker or decision-maker needs it. As they heavily rely on human memory. 
Workflow automation platforms enable organizations to significantly reduce their reliance on these communications and tracking tools. 
This is done by ensuring that all information and communications related to work tasks are conducted within the platform. Or they are maintained as a record of the relevant work tasks.   
The workflow platform keeps the data in a central repository that anyone with the necessary permissions can share or access. This is done with the help of role-based permissions.    
Significant advancements can be made in the following areas by automating workflows, particularly those processes that are carried out manually by employees:    
Efficiency 
Accountability 
Productivity 
Accuracy 
Job Contentment    
Also, read: How can you increase Sales with Dynamic 365 Business Central?
How Does Workflow Automation Work?
In most workflows, there are various options for automation. In general, work can be automated if it is monotonous, predictable, easy, scheduled, or occurs regularly. The workflow itself is automated when several tasks in the workflow are carried out by a computer program. Even more complex workflow automation is possible when a workflow management system is integrated with other programs and tools.    
It is usually preferable to choose an "all in one" workflow automation technology. This can automate both internal and external processes in a more specialized and individualized method.
Assigning the company sales team specific tasks based on rotating prospects is an example of internal workflow. And email marketing campaigns and lead nurturing fall under the category of external workflow.    
Workflow automation can help team members in saving time and effort on routine tasks like sending emails and following up on leads. This allows them to focus on more productive and significant work while also lowering overall costs to the business.    
Here are a few examples of tasks that workflow automation software typically handles:    
Service requests are created from emails and form submissions. 
The appropriate individual is allocated or routed to work items. 
Invitations and calendar events are created and sent. 
When a work item's status changes, emails or notifications are sent. 
Distribution of the workload based on volume, timing, or other factors. 
When work is running behind schedule or getting close to a deadline, alerts are triggered. 
Sales contracts or other paperwork are completed and delivered for signature. 
Messages are sent using systems like Slack, WhatsApp, SMS, or others. 
Data from the workflow is used to build reports and dashboards. 
When a request for approval or review is made, notifications are shown. 
Every time a form is submitted, or an email is received, data is synchronized. 
Also, read: What is Revenue Operations (RevOps)? – A Complete Guide
List of Top 6 Workflow Automation Software For 2023
The first step in resolving any workflow issues is finding your optimal software. Determining where all the data will be stored—where you will record tasks, elaborate on specifics, and assign work. All this should be done before you can decide which workflow software is best for you. 
While examining the features, always keep in mind the issues you hope to resolve. Plus, you also need to consider your financial situation to determine which option could be best for you. If you only require a few of the features of the applications, most of them provide free trials too.    
Copy Infographic
1) ClickUp 
From tasks, docs, chat, and goals to apps, ClickUp contains all features. It includes one of the top document management systems for managing and tracking strategy and progress. Additionally, it has a user-friendly interface and integrates with several platforms. 
ClickUp furthermore automates everyday tasks and processes. You can start by using pre-made automation templates and can also modify them to suit your requirements. The best feature of ClickUp is its whiteboard, where anyone can publish ideas and engage in real-time discussion. Additionally, it offers a dark mode function that makes an app look sleek. 
Key Features: 
Customizable checklists, tasks, and subtasks 
Objects and benchmarks 
Workload, dashboard, and box views 
Estimation and time tracking 
Reporting in real-time 
Rescheduling in bulk 
Dark Mode 
Pricing: A free plan with 100 MB of storage for all time. When billed annually, paid plans range from $5 to $19 per user each month. 
2) Zapier 
With the help of this user-friendly automation platform Zapier, processes that are often completed manually can be automated by connecting two or more apps. It is simple to set up, and there are countless possibilities!    
You can use thousands of pre-made templates available on Zapier, from lead generation to social media marketing. This helps you to create Zaps in just a few clicks. It can integrate with anyone and automate anything. Zapier lets you add several phases and workflow logic to automated solutions to tailor them as per the requirements of your team.
Key Features: 
4000+ integrations  
Apps, guests, and unlimited permissions  
Multi-step zaps  
Great Community 
Pricing: Zapier offers a free subscription with access to pre-existing applications and 100 tasks per month to link your apps directly. Paid plans range in price from $19.99 to $599 monthly.    
3) Pipefy
In addition to offering integrations, Pipefy furthermore has templates for specific business functions including hiring, onboarding new customers, and sales. With the help of the Pipefy card system, you can build automated tasks.
You can also link them to the appropriate actions, and then relax while waiting for the work to be completed. Once it is done, you will be informed. These templates streamline your process checklist and provide you with wonderful pre-built templates to effectively complete your work. 
Key Features:
Connections to over 500 applications 
Process templates 
Conditional logic 
Secure company action database 
Maintaining detailed reporting to monitor project statuses 
Pricing: For single users and small teams, Pipefy offers a free plan. Paid subscriptions start at $30 per user per month. 
Also, read: Salesforce Robotic Process Automation, AI Capabilities to Einstein Automate
4) Nintex
Nintex is a low-code software platform for workflow and automation that can be used by any industry and department. With Nintex, you can develop lead-capture forms and enhance user experience with advanced logic. Businesses can automate crucial operations with Nintex Workflow and obtain insights to improve and save time.    
Robotic processing automation from Nintex allows you to automate all the tedious activities. Nintex is your all-inclusive digital transformation toolkit. More than 10,000 firms manage, automate, and improve their business operations using this platform. Additionally, it offers a drag-and-drop environment for developing business operations in a browser without the need for coding knowledge.    
Key Features:
Process Mapping & Collaboration 
Robotic Process Automation 
Digital Forms & Document Automation 
Workflow Automation 
eSignature    
Pricing: Nintex workflow plans range in price from $910 per month for 10 workflows with unlimited users to $1400 per month. Also, a 30-day free trial is available.    
5) Kissflow 
An end-to-end workflow platform named Kissflow is designed for non-programmers with no coding experience. It claims to be the most potent no-code tool on the internet. Your process can be created visually, and adjustments can be made at any time. Additionally, you can enable dynamic tracking and provide employees with direct task assignments. 
Kissflow is among the most widely used workflow solutions available, and it is also reasonably priced. With drag-and-drop editing and a user-friendly workflow visualization, it offers a straightforward user interface. Kissflow offers insights into workflow processes and provides you with the precise information you require through personalized dashboards and reports.    
Key Features: 
Automated Workflow Routing 
Third-Party Integrations 
Visual Form and Workflow Designer 
Algorithmic Task Assignment 
Ticketing System 
Reporting & Analytics 
Contextual Collaboration    
Pricing: The cost of using the cloud software, ranges from $10 to $20 per user per month. This includes the workflow designer and automated workflow routing. You can initially try out a free trial of the service if you are not ready to use it.    
6) Automate.io
Without writing a single line of code, you can visualize your whole workflow with the simple and intuitive Automate.io interface. It includes pre-made templates and a drag-and-drop data flow mapping tool. You can collaborate with your team, organize your assignments, and receive real-time reports using this software.    
Data is protected both in transit as well as at rest when using the trustworthy and secure solutions offered by Automatic.io. Advanced logic can also be used to build multi-level workflows, along with Rest API Connector to connect to more than 200 apps.    
Key Features:
Pre-Built Automation Templates 
Rest API Connector 
Shared Folders & Unified Billing  
Multi-Step Workflows 
Drag & Drop Interface 
Pricing: You can use up to 5 single action bots for one team member and 300 actions per month with Automate.io's free plan. Paid plans range in price from $9.99 for personal use to $159 for business use each month.  
Also, read: How to Create a Customer-Centric Strategy for Your Business
Conclusion
There are several obstacles to overcome when running a business. Without the appropriate workflow tracking tools, even the most carefully planned processes can go wrong. The best approach is to employ the proper workflow tracking software. This helps you to stay one step ahead of the competition and carve out a position in the business. This helps you keep informed of project and process statuses.    
Today it is expected that small and medium-sized businesses will widely implement business workflow automation. Multipurpose workflow software can help you achieve your business goals by boosting efficiency, productivity, and other success aspects. All this is possible with the help of these great built-in automation tools and solutions.    
Automation of workflows further helps businesses in achieving more reliable outcomes. Businesses can decrease the amount of manual work done by employees by implementing workflow automation. This helps in freeing them up to focus on more crucial duties. This further makes it possible to complete more work in less time, which will improve team morale and promote overall productivity.    
FAQs (Frequently Asked Questions)   
1) What is workflow and automated workflow management software?
A workflow is a graphic representation of a predetermined, organized series of actions that leads to a particular outcome. A methodical way to manage and carry out corporate operations is workflow software. The major objective of this specific kind of software is to completely automate daily duties and simplify the lives of managers, so they can concentrate on development and innovation.  
2) How can automated workflow management software increase your productivity?
Workflows increase the possibility that a process will be time- and repeatable-efficient. The advantages of workflow management software, however, go much beyond these initial two advantages, and include:  
   
Lowering costs by reducing delays, which in turn lowers the risk. 
Increasing informational accessibility and enhancing teamwork.  
Assisting with work delegation and accountability. 
Creating and adhering to deadlines.  
Managing and keeping documents. 
Increasing awareness and communication. 
3) What makes a good tool for workflow?
A good workflow tool will be simple to use, providing a wide variety of automation and standard data security. The greatest workflow automation tools on the market are Nintex, Flokzu, Kissflow, Zapier, HubSpot, etc. 
4) In CRM, what does workflow automation mean?
Workflow automation is a feature that most CRM solutions have built in. In most cases, it involves initiating a workflow for a data update, integration, timed action, etc. Users must have CRM licenses to use these capabilities, which are exclusive to the CRM system. Workflow automation can help make your CRM even more efficient.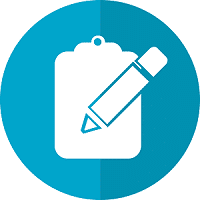 Do you want to implement a CRM system within your organization? Connect with our CRM Experts today!