Offshore software product development is done to decrease budget costs by outsourcing development to countries where the costs are lower. This can be beneficial to your company since costs are lowered and software can sometimes be produced quicker. But it is not always the best option to take. Here we present 3 cases of "bad advice" in which you should choose to use offshore software development.
1. When you are not looking for immediate cost cuts
While the main attractive feature of offshore software production is the lower cost that is associated with outsourcing work to other countries. it is actually not always the cheapest option in the short term.
If you have an unlimited budget you need to burn through quickly you could spend it on the hidden costs of using offshore software product development such as additional project management, higher bandwidth requirements, and possibly even travel.
There is extra time that needs to go into finding the right offshore development team for you to work with which can result in a short-term financial loss for your company as you are spending your time on this instead of other tasks.
It can be quite difficult to find the best team to do your software development for you and to build up a good relationship with them so offshore product development is not the best option for cutting costs on short-term projects.
If your company is in fact looking for a more long-term relationship with the offshore developers, this route may be beneficial to you.
2. When you are a new company or start-up not looking for customer feedback
One of the key things to keep in mind when starting a company is the culture. This requires employees who fit the specific values of your company, these employees can take a while to find since not everyone who applies will be inline with your vision.
Communication between employees is very critical at this stage of business and this is an aspect that you will often compromise on when you offshore your software product development.
Even with all the technology available currently, it is much more difficult to properly communicate when people live in different time zones.
This can also make it harder to build good relations with the developers which are important in creating a sense of community in your company.
Language differences can also be a barrier to effective communication between parties. In the early stages of a company or start-up, the customer's reaction to the software is essential to the development process so that the final product can be of the highest quality possible.
This can sometimes require developers and customers to be working on the product at the same time for improved efficiency.
This feedback can be difficult to achieve when your software is being developed offshore, thus limiting the quality you could be achieving.
So if you are looking to create a new product with little to no customer feedback, then offshore development may be the way to go for you.
That being said, if you are certain an offshore software company is the right one for your company, this can still be a potentially good option.
3. When you don't know what you want exactly and don't care about the final quality of the software
There are many high-quality offshore companies that will provide reliable and excellent work, but unfortunately, there are also plenty of companies that will not. With a cheaper price, you may compromise the quality of the final product.
There are many stories on blogs and forums about company's struggles with offshore software developers, including cases where the product was never even delivered. With this in mind, companies that are looking for the best possible software to be developed must be very careful in who they pick to give their projects to.
Quality can also be compromised during the development process if communication is not effective enough. This can be due to both the offshore developers and the company outsourcing their work if they do not give enough context around their software product or provide clear enough expectations.
If you don't care about the final product of your software and have no clear expectations to provide an actually good team of developers, then you can go pick any random offshore development company to do your project without checking if they have any reviews or background information available.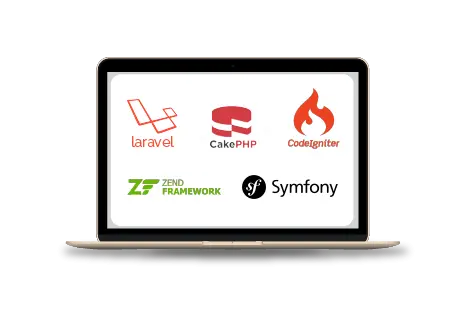 If you want to lower your development cost and improve your software quality than start your Offshore Development Center at Cynoteck.