In an era where the digital marketplace is more vibrant and competitive than ever, running a successful ecommerce website is not just a business venture; it is an art and science combined. From mobile shopping apps to the ever-evolving intricacies of SEO, exploring the world of ecommerce can easily feel intimidating. However, it is also a world brimming with immense potential.     
Today we are going to discuss the best practices for running a successful ecommerce website. Whether you have been in the business for a long time or are a new start-up bud, this blog covers all essential points.
From optimizing your website's design and user experience to utilizing the power of SEO and producing apt product descriptions, we have made a go-to list for you.  
21 Ecommerce Best Practices
Let us dive into the world of ecommerce and unveil the strategies that will help your online business to new heights:     
1.  Achieve optimization on Mobile Responsiveness:
Mobile responsiveness is the cornerstone of success for any online business, as it directly impacts the user experience and can significantly influence your website's search engine ranking.
With smartphones becoming global and more consumers preferring to shop, research, and browse on their mobile devices, ignoring this trend means missing a massive audience!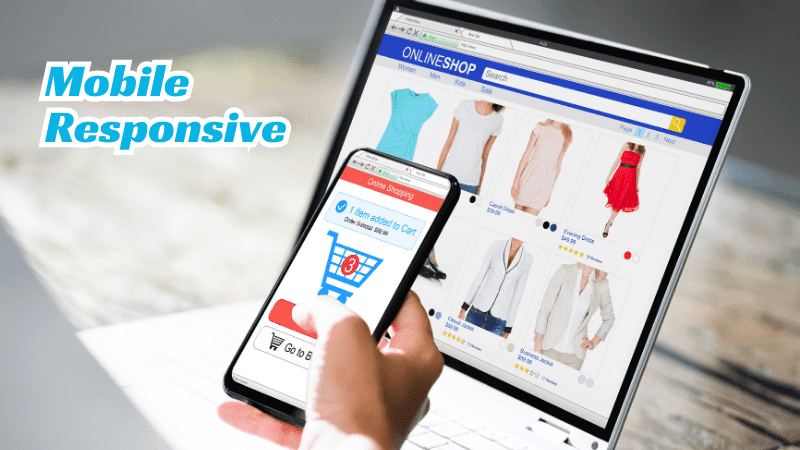 Incorporating a responsive web design, adopting a mobile-first approach, optimizing page speed, simplifying navigation, ensuring thumb-friendly buttons, and testing across devices are just some of the essential steps to provide a seamless, enjoyable experience for mobile users.
Now it is important to understand that a positive mobile experience can lead to higher conversion rates, improved customer satisfaction, and better visibility in search engine results. Embracing mobile responsiveness is a fundamental step towards ensuring your ecommerce venture's success in an increasingly mobile-centric world.
Also, read: The Top eCommerce CMS Platforms for a Successful Online Business
Arrange the content of your website so that it can be easily navigated and searched.  
The mental strain needed to analyze and absorb new knowledge is known as cognitive load.
Comparably, the cognitive load of your user experience refers to the mental effort needed to navigate your website. Users find it more difficult to find what they want when there is a larger cognitive burden.
After that, they will leave your website and never return. Thus, make your navigation bar simpler. Make use of the best homepage practices to lead people in the right direction. 
Make the site's navigation as easy to use as feasible. Users should be able to navigate between product pages with relative simplicity, and the site should be able to follow their behavior to provide them with personalized recommendations. 
The simpler it is the more crowded it will be! Everyone had easy access and quick resolutions.    
Attractive high-quality visuals:  
It is advised to stay true to your style and produce original content rather than depending on photographs from other sources to guarantee the highest quality images.
High-quality photos help people visualize owning your goods because they cannot physically touch them. It significantly raises your conversion rate. It is a widely used e-commerce design best practice.    
Take pictures of your e-commerce products from various perspectives so that a potential customer may choose wisely.    
A lack of effort is easily indicated by the little graphics, which will turn customers off. Digital signage is another option that can help you enhance client experiences on a large scale. Also, it will enable you to increase sales and client loyalty for your company.    
3.  Compelling Product Descriptions:
Effective product descriptions provide a deep understanding of the product's features and benefits, helping customers visualize how the item will enhance their lives.
When done right, these descriptions can significantly drive sales by instilling confidence and trust in the product and the brand. 
How to write an impactful product description?
To write engaging product descriptions, start by understanding your target audience. Tailor your content to address their pain points and aspirations and use persuasive language to highlight the product's unique selling points.
Make use of storytelling, appealing to the customer's emotions and demonstrating how the product can solve their problems. Keep the descriptions concise, scannable, and free from jargon.  
Use high-quality images to complement the text and incorporate social proof and user-generated content to build trust. Furthermore, including a clear call to action (CTA) that encourages immediate purchase or further exploration can be the final nudge a potential customer needs to convert.     
Also, read: Salesforce eCommerce pricing: know what to expect
4.  Blogging and Content Marketing:
Instead of merely waiting for purchase occasions, a blog creates an ongoing reason for your audience to visit your website consistently. In doing so, you not only enhance your website's visibility but also promote a bond with customers, increasing the likelihood of future purchases. 
By consistently offering valuable content through your blog, you provide a compelling incentive for people to revisit your website. This consistent interaction not only keeps your brand top of mind but also positions you as an authority in your industry.  
Over time, as your audience learns from and engages with your blog, they are more likely to trust your products and make purchases when the need arises. Your blog transforms occasional visitors into loyal, informed customers, emphasizing the importance of maintaining an active and informative online presence. 
5.   Simplify your checkout process by reducing steps:
Simplifying the checkout process on your e-commerce website is crucial for achieving success. A lengthy checkout can frustrate potential customers, resulting in abandoned carts and lost sales. To enhance the user experience and eliminate unnecessary steps, there are two key practices to consider: 
Consolidate information input fields: Rather than requiring customers to provide redundant data like separate billing and shipping addresses, offer the option to use the same address for both. You can further expedite the process by implementing address autocomplete features.
Secondly, provide a guest checkout option. Forcing customers to create an account before making a purchase can deter them. Allowing guest checkout lets users complete their transactions swiftly, with the option to create an account later. 
By simplifying the checkout process: you reduce friction, making it easier for customers to complete their purchases. This streamlined approach not only improves the user experience but also leads to higher conversion rates and increased customer satisfaction, contributing to the success of your e-commerce website.  
6.  On-Page SEO:
For a successful e-commerce website, optimizing individual pages with metadata and adhering to SEO best practices is crucial.
Research indicates that a significant 81% of consumers initiate their purchase journey through search engines like Google. Failing to secure a top-ranking position can lead potential customers to opt for your competitors instead.  
Therefore, it is imperative to prioritize search engine optimization. Dedicate your efforts to climbing the Google rankings for searches related to your brand's offerings.
Employ pertinent keywords, produce top-notch content, and ensure your website is user-friendly. By doing so, you will enhance your chances of being discovered by prospective buyers, driving your e-commerce success. 
Also, read: Magento PWA Studio – Developing PWAs for your Magento eCommerce Store
7.  Create Engaging Product Demos:
Multiple studies highlight the effectiveness of using product demonstrations to increase sales. Instead of just highlighting photos, consider creating and sharing videos of your products. These videos offer a more immersive and informative experience for potential buyers.    
By featuring product videos, you enable customers to make better-informed decisions. Your goal is to provide comprehensive information about your products, and videos can be a powerful tool to achieve this. They allow customers to see the product in action, understand its features, and visualize how it can benefit them.
This can build trust, answer questions, and ultimately boost your e-commerce sales. So, consider incorporating product demos through videos on your website to enhance the shopping experience for your customers.    
8.  Create a Streamlined UI/UX:  
How user-friendly is your store for the average shopper? A smooth and intuitive user experience is crucial for your website's growth.
For example, consider placing product recommendations at the bottom of the page and including "frequently bought together" suggestions. Make it effortless for customers to navigate between products.  
The goal is to keep people engaged on your site longer. They are more likely to make a purchase if they remain longer. It is a straightforward e-commerce best practice to ensure a user-friendly and engaging interface to boost your website's success. 
9.  Boosting Sales with Scarcity:  
Customers are drawn to exclusive and rare items, which can create a sense of urgency and drive sales. That is why using scarcity or urgency as a conversion optimization strategy is so effective. Instead of giving customers ample time to ponder their decisions, consider enforcing scarcity.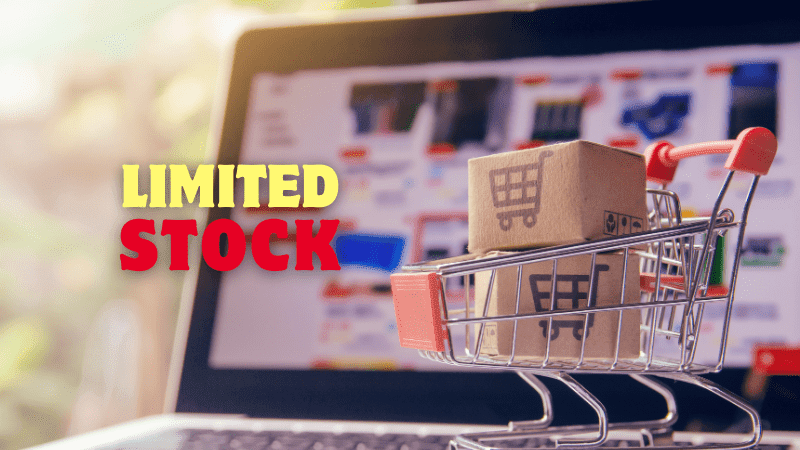 Many successful examples show how this tactic works, particularly in booking websites that often use phrases like "Selling Out!" to encourage quick purchases. You can employ various methods to create scarcity, and it is essential to experiment and find what works best for your online store.
Some suggestions include flash sales, last day offers, "while stocks last" promotions and limited releases. By using these tactics, you can tap into the power of exclusivity and urgency to boost your e-commerce success. 
Also, read: Generative AI in E-commerce: All you Need to Know
10.  Ensuring trust for customers:
Not every e-commerce transaction will be trouble-free. Customers will have questions and issues; it is part of the process. When people encounter problems, whether it is finding a product or sorting out a previous purchase, you must offer prompt customer support. 
Ensure that you provide multiple ways for customers to get help, such as through phone, email, and live chat. This way, they can reach out using their preferred method. It is not just about accessibility; your customer service should also be friendly.
Avoid long wait times and make sure your team is well-trained to resolve customer issues swiftly and efficiently. Accessible and friendly customer support is a vital element of running a successful e-commerce website. 
11. Payment Options:
Diversify your payment methods to cater to customer choices. Do not assume everyone uses Visa or MasterCard, and even if they do, it might not be their top choice. Some cards might be maxed out, or customers may have better rewards than others. It is important to accept cards like Discover and American Express, even if they come with higher merchant fees.  
Your e-commerce site should also support alternative payment options like PayPal and Apple Pay to give customers more flexibility. Providing a range of payment choices enhances the shopping experience and can lead to more successful transactions on your website. 
12. Shipping and Returns:
Keep it straightforward! Offer free shipping to your customers. Hidden costs, like shipping fees, are a major reason for abandoned shopping carts. Imagine being the customer – you see a price on one page, but at checkout, there are extra charges.  
Taxes are expected, but shipping? These surprises drive customers away. Instead, include shipping costs in your product prices rather than charging separately. This transparency can improve your e-commerce site's success. 
13.  Work on Improving Loading Times:
A sluggish website not only frustrates visitors but also leads to higher bounce rates, which can adversely affect your search engine rankings and your bottom line. 
To address this, focus on optimizing your website's performance. Compress images, minimize unnecessary code, and leverage content delivery networks (CDNs) to ensure that your pages load quickly and smoothly. Mobile optimization is also essential, as more users shop on smartphones.
By improving loading times, you provide a seamless, user-friendly experience, which can boost conversions and customer satisfaction.
In the competitive world of e-commerce, a fast-loading website is a critical factor in attracting and retaining customers, making it a vital element of your e-commerce success strategy. 
Also, read: 10 reasons why B2B Apps are a Great Investment for Your Business
14.  A/B Testing and Conversion Optimization:
A/B testing and conversion optimization are indispensable tools for enhancing the performance of your e-commerce website. A/B testing involves comparing two versions of a webpage to determine which one performs better in terms of conversion rates.
By tweaking elements like headlines, images, call-to-action buttons, or the overall layout, you can fine-tune your site to resonate better with your audience. This data-driven approach allows you to make informed decisions and continually refine your website for optimal results. 
Conversion optimization, on the other hand, is the art of streamlining the user journey on your site to maximize the chances of turning visitors into customers. It involves a comprehensive approach, from improving site speed and navigation to creating compelling content and ensuring a seamless checkout process.
By prioritizing these aspects and leveraging A/B testing insights, you can create a website that not only attracts more visitors but also persuades them to make a purchase.  
15.   Email Marketing:
Email marketing is a cornerstone of running a successful e-commerce website. It is a powerful tool that enables you to engage with your audience, foster customer relationships, and drive sales.
By building a targeted email list and sending well-crafted messages, you can keep your customers informed about new products, promotions, and relevant content.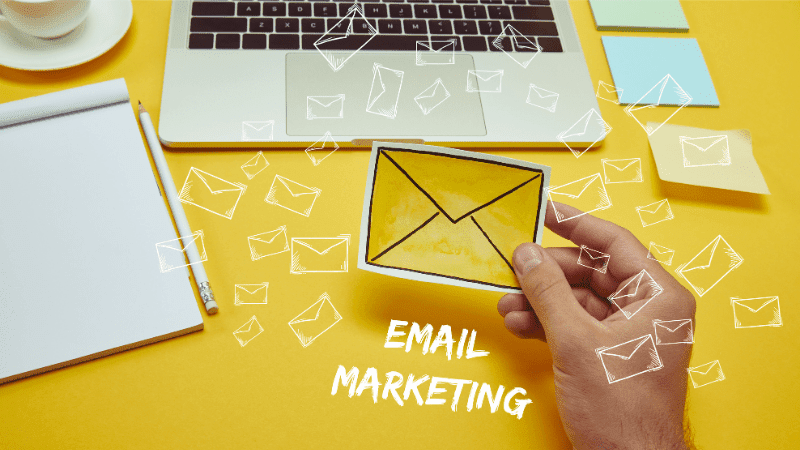 To excel in email marketing, it is essential to focus on personalization. Tailor your emails to individual preferences and behaviors, creating a more personalized experience that resonates with recipients. Use compelling subject lines and high-quality visuals to capture attention.
Additionally, embrace segmentation to send the right message to the right people at the right time. Monitor and analyze email performance, adjusting your strategies accordingly.
Successful email marketing can boost customer retention, increase conversions, and drive the success of your e-commerce website. It is a cost-effective and efficient way to stay connected with your customers and nurture long-lasting relationships. 
16.   Make Your Website Trustworthy:
Establishing trust is paramount for the success of your e-commerce website. In the virtual world, where customers cannot physically see or touch your products, trust is your currency. To make your website trustworthy, several practices should be in place. 
First, invest in a professional and user-friendly design. A clean and organized layout with clear navigation instills confidence in visitors.
Display trust signals, like secure payment badges and customer reviews prominently. These reassure shoppers that their data and transactions are safe, and your products are of quality. 
Offer transparent policies regarding returns, refunds, and shipping. Make it easy for customers to contact you for support or inquiries.
Quick responses and excellent customer service further build trust. Finally, showcase social proof through testimonials and case studies.
By consistently demonstrating reliability and integrity, you can make your e-commerce website a trusted destination, driving customer loyalty and success. 
Also, read: Magento 1 vs Magento 2: A Comprehensive Comparison of Performance and Scalability?
17. Buy a premium web hosting service
Selecting a premium web hosting service is a foundational step for running a successful e-commerce website. Your hosting provider is the backbone of your online store's performance, security, and reliability.
Opting for a premium service ensures you have a robust infrastructure, dedicated resources, and exceptional customer support. 
With premium hosting, you benefit from faster loading times, which are critical for retaining impatient online shoppers. This directly impacts your site's user experience and search engine ranking. Moreover, premium hosts typically offer enhanced security measures, protecting sensitive customer data and thwarting cyber threats. 
Reliable customer support is another key feature. In the world of e-commerce, any downtime can result in lost sales, so quick resolutions to technical issues are imperative.
Premium hosting providers often offer 24/7 support to ensure your website remains accessible and always performs optimally.
While it may come at a higher cost, investing in premium web hosting is a critical best practice for e-commerce success, ultimately saving you time, money, and reputation overall. 
18.  Offer the option to create a profile, but do not make it mandatory:
One crucial best practice for running a successful e-commerce website is to give your customers the freedom to choose whether to create a user profile.
While encouraging account creation can lead to benefits like personalization and easy order tracking, it is essential not to make it a mandatory step in the checkout process. Mandatory account creation can be a significant point of friction, leading to cart abandonment. 
By offering the option to create a profile without enforcing it, you strike a balance between convenience and flexibility. Shoppers can swiftly complete their purchases as guests, and those who wish to enjoy the advantages of an account can do so with minimal effort.
This approach ensures a smoother and more accommodating shopping experience, increasing your chances of converting visitors into loyal customers, and contributing to the success of your e-commerce venture. 
19.  Implement cart abandonment email reminders:
One of the most effective practices for boosting e-commerce success is implementing cart abandonment email reminders. When a shopper adds products to their cart but leaves without completing the purchase, sending them a well-timed reminder can significantly increase the chances of conversion.  
These emails serve as gentle nudges, reminding customers of the products they showed interest in. To maximize their effectiveness, ensure the emails are personalized and include enticing product descriptions, images, and a direct link to the abandoned cart.
Offering incentives like discounts or free shipping can further motivate customers to return and finalize their purchases. 
Cart abandonment emails re-engage potential buyers and recover otherwise lost sales. By integrating this strategy into your e-commerce website, you can recover revenue and enhance the overall shopping experience for your customers. 
Also, read: Salesforce for Retail: How Can Salesforce Strengthen E-commerce?
20.   Feature customer reviews and testimonials:  
In the realm of e-commerce, showcasing customer reviews and testimonials is a goldmine for building trust and driving success. These user-generated insights offer potential buyers a glimpse into the real-life experiences of others with your products, and they serve as powerful endorsements. 
By featuring customer reviews and testimonials prominently on your website, you provide social proof that your offerings are worth considering. It helps shoppers make informed decisions and fosters a sense of authenticity and transparency.
Encourage satisfied customers to share their thoughts and experiences and make it easy for others to read and leave reviews. This valuable feedback not only influences purchase decisions but also enhances your brand's credibility and overall reputation. 
Incorporate this best practice to create a more trustworthy and compelling e-commerce website, paving the way for increased sales and long-term customer loyalty. 
21.   Build the right eCommerce platform:  
To make sure that you are on the right path to build an ecommerce platform it is essential to work on the above-mentioned points. Not only will these points serve your writing but also help you to grow exponentially. Now if you are someone who finds it difficult to ace the development of an ecommerce platform then: 
This is where Cynoteck's e-commerce development services become invaluable. Our team possesses extensive experience in web and e-commerce portals, offering valuable insights into customer-focused businesses. We are well-equipped to assist you in creating a winning e-commerce strategy that can drive your business towards accelerated growth. 
Our e-commerce development team comprises experts skilled in building e-commerce websites on various platforms such as Magento, Shopify, WooCommerce, and more. Whether you need a new e-commerce portal or wish to migrate your online business to a different platform, Cynoteck has the expertise to meet your requirements. Additionally, as reputable CRM consultants, we can seamlessly integrate your e-commerce site with your existing CRM system, enhancing your overall business operations.  
Also, read: How much does an E-Commerce website cost in 2023?
Conclusion:  
From simplifying the checkout process and diverse payment options to trust-building, email marketing, and embracing customer-centricity, these strategies can transform your e-commerce venture. By integrating A/B testing, customer reviews, and premium web hosting, you lay the foundation for a resilient and thriving online presence. Remember, your e-commerce website is not merely a platform; it is your digital storefront and following these best practices can make it a gateway to enduring success in the competitive e-commerce landscape. 
Frequently Asked Questions: 
Q. Why is mobile responsiveness crucial for an ecommerce website?
Mobile responsiveness is essential because a growing number of consumers shop on mobile devices. Neglecting this can lead to poor user experience, resulting in lost sales. Make sure the design of your website works well on different screen sizes.  
Q. How can you get clients to write reviews for your products?
You can provide discounts or loyalty points to encourage customers to write reviews. Additionally, send follow-up emails post-purchase and make it easy for customers to share their thoughts on your products.  
Q. What's the significance of SSL certificates for my ecommerce site?
SSL certificates provide security by encrypting data transmitted between your website and visitors. This encryption is vital for protecting sensitive customer information, such as credit card details, and building trust.  
Q. How can you improve your website's SEO for ecommerce?
Focus on keyword optimization, create high-quality content, and optimize product listings with relevant keywords. Additionally, work on your website's loading speed and mobile friendliness, both of which are important SEO factors.  
Q. What's the role of web analytics in ecommerce success?
Web analytics provide valuable insights into your website's performance, customer behavior, and sales data. By analyzing this information, you can make data-driven decisions to improve your site, increase conversions, and boost your ecommerce business's success.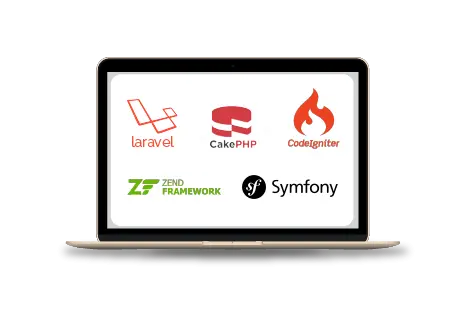 Are you looking for a reliable web development company? Our highly skilled web developers enables us to deliver result oriented web development services. Contact our team to understand, how we can help you in achieving your business goals.