It is 2023 and the era is marked by rapid technological evolution, web technologies are constantly navigating a dynamic landscape, swiftly transitioning from one innovation to the next.
Among these innovations, Generative AI has risen to prominence, leading the charge in embracing cutting-edge technologies.
With its ability to simplify technological advancements, it has become a significant change for users across the digital realm.
Within the realm of E-commerce, Generative AI stands as a captivating force, opening doors to exciting new possibilities that are just beginning to unfold.
In this blog let us uncover how generative AI is reshaping the ecommerce landscape, and how key stakeholders, including solution providers and visionary entrepreneurs, are tapping into its potential to change the way we shop and interact online.
How Does Generative AI Help E-Commerce?
Let us first explore the definition of generative AI in more detail:
A powerful artificial intelligence algorithm called "generative AI" makes predictions and generates new material based on the information provided. It makes use of advanced machine learning models that gain knowledge by spotting patterns in training data. The models then produce fresh, original text, photos, or videos using the intelligence they have already stored.
To simplify, we can say that Generative AI uses advanced machine learning to predict and create new content, like text, images, or videos, by learning from patterns in data it is trained on.
So, how does generative AI benefit ecommerce? 
To increase conversion, retention, and growth, e-commerce organizations prioritize providing superior customer experiences.
To create a strong presence and brand loyalty, they rely on imaginative messaging, compelling images, effective delivery, responsive customer care, and more.
Therefore, generative AI has a lot of potential to improve productivity and support creative efforts in this area.
Understanding Generative AI: Emails, Chatbots, new possibilities:
For instance, you might utilize generative AI to create customized marketing emails for each client based on their previous interactions and transactional information. 
Customers can also use a chatbot powered by generative AI to browse for products, track deliveries, or set up returns.
By connecting with other systems and analyzing data at scale, generative AI improves existing e-commerce procedures. For instance, by examining the product prices of competitors and other market factors, generative AI can assist your team in developing a competitive pricing plan.
Like how it can generate engaging product descriptions, optimize them for SEO, and choose the best images to go with them, AI can be used by marketers to do the same.
The online retail industry has been upbeat and quick to adopt generative AI. Early applications of the technology center on enhancing customer experience and customizing products. 
Also, read: Generative AI for Sales: How Can Sales GPT Transform your Sales Strategy?
What are some common ways Generative AI is used in E-commerce?
New options for how to launch, run, and scale an online store are made possible by generative AI. For instance, a tech startup recently debuted a generative AI-powered tool that enables users to instantly build an online store. It offers a preview of the potential applications of this potent technology in several ecommerce business areas.
Creating content for product descriptions
To educate, enlighten, and offer items to clients, all e-commerce companies need compelling and detailed writing. Natural language processing and comprehension capabilities are provided by generative AI models to produce appealing product descriptions.   
For instance, by giving the AI tool the fundamental details about their products and brand voice, marketers may create relevant, interesting, and grammatically sound text content for their stores. Not only does it save tons of hours but also helps to make the whole content more appealing in way short period.      
Make expert product images and advertisements.
Testing the copy with various visuals and messages is one of the keys to running successful advertisements. Marketers may produce distinctive product images that support their advertising efforts through generative AI, particularly those that use generative adversarial networks (GAN).      
Meta recently unveiled AI Sandbox as a significant AI innovator. The effort, which is still in its initial stages, enables Meta to work with publishers to test alternative AI techniques for automating ad generation.
Imagine that in a year or so, each ad image and text will be unique and targeted for YOU, rather than everyone receiving the same advertising campaign. Yes, that is doable with AI!
Also, read: Generative AI in Healthcare: Enhancing Patient Engagement and Beyond
Offering eCommerce Consultation
Many shoppers prefer a shopping experience free from constant salesperson interaction, whether in physical stores or online. Therefore, an eCommerce chatbot acts as an unobtrusive but ready to assist when needed. Achieving this capability is exclusively possible using generative AI in eCommerce. 
With these advanced AI consultants, shoppers can easily search for a specific product by simply stating their requirements conversationally.
For instance, shoppers can say they are looking for a "green men's dress in size XL" for a special event, and the AI will find a matching product without requiring a series of questions and answers.
This eliminates the frustration of repetitive interactions with bots and makes the shopping process smoother and more enjoyable.     
Enhance Customer Support 
Rather than expanding the customer support team, generative AI allows eCommerce businesses to increase their support capacity at a minimal cost. Generative AI chatbots excel at comprehending and responding to natural human language.
They can accurately interpret questions, even when expressed in various styles or nuances. What is more, you can train the AI chatbot on your product range, enabling it to provide relevant, quick, and concise answers to shoppers.     
Prevent Fraudulent Activities
Generative AI also serves as a reliable watchdog for eCommerce businesses to detect suspicious activities. Malicious actors may attempt to take control of the store or impersonate customers to compromise business operations.
By employing AI to assess transactions or behaviors in real-time and apply limits on questionable customers, online store operators can avoid such risks.
Also, read: The Power of AI in CRM: Revolutionizing Customer Relationships
Deliver Real-Time Customized Product Pages
Companies like Amazon personalize the customer experience by offering product recommendations based on shoppers' historical transactions. Generative AI can take customization a step further in the customer's journey.
It can leverage customer data to populate the entire shopping page with products that align with the individual's interests. As a result, every shopper will see a unique product page that is created in real time to cater to their preferences.   
Retailers may virtualize their products using generative AI, and customers can try them out through augmented reality apps. Customers who use virtual try-on services get an immersive and persuasive experience that influences them to make better purchases and make fewer returns.      
Optimize Inventory and Supply Chain Management
Retail owners can better understand logistical and inventory issues with the help of generative AI. Managers can use it to make data-driven, informed decisions.
In order to alter inventory levels, the AI model can analyze previous sales data, forecast near-term demand, and evaluate customer sentiments.
Such insight allows e-commerce retailers to stock up sparingly and take advantage of opportunities for on-demand products.
Also, read: The Pros and Cons of AI/ML in Healthcare
Tips to Ensure You Employ the Right Generative AI Tool
Despite increasing acceptance by e-commerce merchants, generative AI is still in its infancy. Solution providers are being drawn into the AI race by their capacity to analyze massive volumes of consumer data, automate marketing tasks, give individualized shopping experiences, and do much more.
However, there are many questions regarding how generative AI will develop and affect the sector more generally.      
Pay attention to the following considerations if you intend to employ generative AI to keep your competitive advantage in the e-commerce market. 
Find a specific workflow in your e-commerce company that could gain a lot from generative AI to get started. For instance, using AI technologies that automatically generate the copy and provide appropriate photographs is a good idea if you are spending too much time generating ad copy.      
Be ready to evaluate the efficacy of various AI tools and implement those that produce noticeable outcomes in your company.
The dynamics of generative AI are currently being navigated by huge technical corporations, small organizations, and individual marketers alike. It is possible that what does well for one firm will not function similarly for another.  
It is excessively expensive and time-consuming to train a generative AI model. For instance, it is estimated that $4 million was invested by OpenAI to train GPT-3. Instead of making expensive technical investments, use the available generative AI APIs or solutions.   
Because it is not flawless, generative AI often yields inaccurate or biased findings. So, before posting any text, photographs, or videos that AI generates on your store, double-check them. 
This helps to prevent the dissemination of misleading information which helps to keep the customer's faith.      
Also, read: Statistical Analysis Methods you can use to make Business Decisions
What makes Cynoteck the Ideal Partner for developing AI solutions for you?
Developing generative AI requires a specialized skill set, and this expertise is often lacking within many e-commerce businesses. In such cases, it makes practical sense to collaborate with an AI development company that has a proven record of accomplishment in the e-commerce industry. 
At Cynoteck, our commitment lies in delivering top-notch performance to our clients. We achieve this by following a dedicated process-driven approach that helps in building applications that precisely align with their requirements, ultimately enhancing their return on investment (ROI) through streamlined automation of business operations. Our solutions are robust, seamlessly integrating into our clients' unique business models, thereby propelling their growth.  
Our team of experts possesses comprehensive knowledge across the spectrum of AI technologies, encompassing Machine Learning, Speech Recognition, Natural Language Processing, and more.
We provide highly accurate solutions and equip businesses with AI capabilities to develop scalable and cost-effective digital applications, effectively reducing both labor and infrastructure expenses.        
Conclusion:
By going through all the aspects of generative AI in eCommerce it is evident that generative AI in the ecommerce industry is nothing short of revolutionary. Its impact will be swift, far-reaching, and deeply profound. In this rapidly evolving landscape, e-commerce players are in a race to effectively change groundbreaking technology, and the stakes have never been higher. 
If you are enthusiastic about knowing more about the potential of generative AI but hesitate about where to commence, do not hesitate to connect with our seasoned team of experts. We are committed to transforming your concepts into tangible realities, making generative AI a powerful ally in your journey. Adapt and become a part of impactful change with the potential of Generative AI in eCommerce.
Also, read: Unlocking Synergy: Navigating Cloud Computing and Digital Transformation
Frequently Asked Questions:
Q. What is Generative AI in eCommerce?
Generative AI in eCommerce refers to the use of artificial intelligence techniques that can create new content, product recommendations, or personalized experiences, enhancing customer engagement and streamlining operations.  
Q. How can Generative AI benefit e-commerce businesses?
Generative AI can improve customer experiences through personalized recommendations, generate content efficiently, optimize inventory management, and enhance fraud detection, ultimately leading to increased sales and customer satisfaction.  
Q. Is Generative AI secure for handling customer data in eCommerce?
Yes, Generative AI can be secure when implemented with proper data protection measures. It can help analyze and protect customer data from potential threats, ensuring a safe online shopping environment.  
Q. Can Generative AI assist with inventory management in eCommerce?
Absolutely. Generative AI can analyze historical data to predict demand, optimize stock levels, and reduce costs associated with overstocking or stockouts, improving inventory management for eCommerce businesses.  
Q. How does Generative AI impact customer engagement in eCommerce?
Generative AI enhances customer engagement by providing personalized content, product recommendations, and real-time customer support, creating a more interactive and satisfying shopping experience for online shoppers.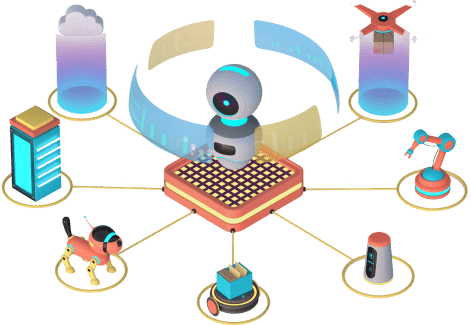 Planning to Leverage AI for your business? We provide AI Consulting to help organization implement this technology. Connect with our team to learn more.