There is an immense obsession with online shopping. Globally every physical brand is dominating its presence online also. There is an estimation of 12 million to 24 million active eCommerce sites around the world. Every year user consumption increases using the digital platform to shop and order commodities or services. It makes it necessary for eCommerce platforms to take web development into account.  
Web development safeguards your eCommerce business functioning. As more websites enter the market, you must ensure that your platform functions smoothly and stands out with its brand identity.     
Today we are going to breakdown how web development can change your eCommerce sales in 2023. We have explained thoroughly segment-wise to help you better understand. Also included are the latest trends and reports to authenticate these web development functions.        
What is eCommerce web development?
The process of planning, designing, creating, and releasing an eCommerce website so that clients can shop online is known as e-commerce web development. Customers adore eCommerce web stores, so creating an accessible, clear, and highly secure eCommerce website will help you boost sales for your company.  
An e-commerce website enables you to sell your goods and services online. It shows that you have access to an online shopping cart where customers can look up and buy your products from the comfort of their homes to ensure the seamless completion of your transaction and orders.        
Also, read: Salesforce eCommerce pricing: know what to expect
Why is Web Development important for eCommerce?
E-commerce web development is a crucial aspect to consider deriving growth. The use of eCommerce development services encompasses business transactions including the online movement of data. eCommerce functions in a variety of platforms.
Be it mega platforms or trending social media platforms, eCommerce is a part of all these domains and prompt updates of your eCommerce platform can ensure that your web development is supporting revenue. 
eCommerce web development is a tool you may use to increase the success of your organization. You can create a website with the help of eCommerce web development which helps to generate leads, increase traffic, and improve sales and revenue for your company.    
Are you looking to take your eCommerce Business to the next level?
Get Ahead of the Ecommerce Game: Professional Development Services to Boost Your Online Sales
Understanding eCommerce Website Development:
Web optimization of eCommerce platforms gives promising results in different ways. Below we are going to discuss the various domains on how eCommerce can be managed easily.

Copy Infographic
1. Responsive and Mobile-Friendly Design:
Wondering why your eCommerce site should emphasize being more mobile responsive?  
In 2023, the users of mobile subscriptions surpassed 7 billion and several hundred million more are expected within the following quarters. This data shows that every other consumer chooses to shop via mobile websites and apps, with a projected annual growth rate of 1.9%.  
What is Mobile responsive?
An approach to website design and development known as "mobile responsive" or "mobile first" is based on the straightforward idea of creating digital goods and services first for mobile devices before adapting them for desktop displays. A focus on mobile user design interfaces improves the user experience, which is especially advantageous for eCommerce enterprises.    
With the help of responsive designs, it gets easier for users to adapt the designs. As it fits the screen size of the users. For this feature, all the credit goes to eCommerce. A responsive eCommerce website helps you with more traffic and sales as well as a more narrowly focused portfolio, the right target market, and faster website performance.    
2. Streamlined User Experience (UX):
UX is essential to e-commerce since it guarantees that buyers can quickly navigate your website, find what they need, purchase it, and move on.
It becomes quite prevalent that if there is a great UX then users will come back and visit your page. Customers look for flexibility; it makes them come around frequently.     
To convert leads and boost revenue, you must provide a positive user experience for your visitors. Good web development practices can guarantee that your website functions properly, allowing users to explore it and locate what they are looking for with ease.    
Usability is regarded by 60% of customers as a crucial design element for an online store. 
3. Fast Loading Speed:
Users anticipate quick results. Web pages taking never-ending time to load annoys users. Website speed is how quickly a browser loads fully. Sites that load fast tend to have more traffic compared to slow-loading pages.     
A one-second site speed improvement can increase mobile conversions by up to 37%.    
The success of an eCommerce website depends on the loading speed of the page. How often do users visit your website? Our approach to repeat business and Google Search ranking. All this depends on your website load time and counts as a differentiator.
For instance, any user adding items to their carts would not like to wait for 5-6 secs. There are too many options available to users for any product or service. It is a challenge to derive users. Loading time increases the chances of bouncing rate and creates an unpleasant experience for the user too.     
Also, read: Magento PWA Studio – Developing PWAs for your Magento eCommerce Store
4. Secure Payment Systems:  
Every business should carefully think-out payment gateway integration to accept online payments from customers, whether they use digital wallets, debit cards, credit cards, or cash on delivery.
Choosing a payment gateway that is appropriate for your company might be challenging. However, with careful study and reliable payment service platforms, one can pick the proper and secure provider.  
If users feel secure using your website or mobile app to make purchases, they are more inclined to do so. This includes knowing that their payment and credit card information is secure. There are multiple ways to safeguard your website's checkout process  
One of the key components of developing an eCommerce website is offering safe and dependable payment options.     
5. Personalization and Customization:
80% of consumers are more likely to do business with a company that offers personalized experiences. 
Web development is an excellent approach to making your website stand out from those of your competitors. Your e-commerce web development can help you in creating a brand-new, improved, and high-quality website that will rank higher than your rivals and attract more leads and visitors.
Personalization enables businesses to present customers with relevant products or services that align with their preferences and needs. This targeted approach significantly improves sales conversion rates by eliminating the need for customers to search through irrelevant options.
By highlighting personalized recommendations and customized offers, businesses can drive impulse purchases, upselling, and cross-selling opportunities, resulting in higher sales revenue.   
6. Search Engine Optimization (SEO):
SEO is one of the best techniques to increase your sales and profits. The inflow of customers, now whether that be new ones or existing, keeps business growing.  
It is tougher for your store to expand if there are not any new customers to generate new sales. SEO helps you draw in new customers who are more likely to buy from you. Gaining the trust and confidence of online customers with SEO helps to boost their lifetime worth to your company. 
Web development techniques such as schema markup, optimized URLs, and structured data play a vital role in improving search visibility and enhancing the overall performance of a website.  
What is Schema Markup? 
Schema markup is a structured data vocabulary that helps search engines better understand the content on web pages. It uses specific tags and attributes to provide context and additional information about different types of content, such as articles, products, events, reviews, and more.  
By implementing schema markup, websites can enhance their visibility in search engine results pages (SERPs) through rich snippets, knowledge graphs, and other enhanced search features. This improved visibility can lead to higher click-through rates and increased organic traffic.    
What are Optimized URLs? 
Optimized URLs contribute to better search visibility by making it easier for search engines and users to understand the content of a web page. An optimized URL should be concise, descriptive, and relevant to the page's content. It should ideally include target keywords related to the page's topic.  
Using hyphens to separate words in the URL structure improves readability and accessibility. Clean and user-friendly URLs not only help search engines crawl and index pages more effectively but also improve the user experience and make it easier for visitors to share and link to specific pages.    
What is Structured Data? 
Structured data provides a standardized format for organizing and labeling website content, allowing search engines to better interpret and present information in search results.
By using schema.org vocabulary or other structured data formats like JSON-LD or Microdata, website owners can provide explicit signals about the type of content on their pages, such as product details, events, ratings, and more.  
This structured data enables search engines to display more relevant and visually appealing results, including rich snippets, knowledge panels, and carousels. Implementing structured data can lead to improved click-through rates and higher visibility in SERPs.     
Also, read: How much does an E-Commerce website cost in 2023?
7. Integration with Social Media and Marketing Tools: 
With the help of organic postings and carefully targeted advertisements, e-commerce marketers are increasingly embracing social media platforms to increase brand awareness, connect with customers, and promote their items. There is a heavy consumption of social media content by users, when these platforms are used for promotion, it is known as e-commerce marketing.     
If done correctly, using social media for e-commerce will have a high success rate. The key to effective social media marketing is developing a successful plan that will enable you to manage an entire campaign.  
It is challenging to rank an e-commerce website. Your website needs to be user-friendly; you must cram keywords into brief descriptions, look for laggy graphics, and more. E-commerce SEO is challenging. 
However, SEO for e-commerce is equally essential, particularly if your e-commerce company and website are new. Therefore, it is to your best advantage to get knowledgeable about e-commerce and how to optimize your website properly and successfully for SEO.    
8. Analytics and Data-driven Insights: 
In the e-commerce sector, data-driven decision-making has become essential to success. Businesses can gain insightful information through data analytics, improve their plans, and stimulate growth.    
Customer segmentation allows businesses to offer tailored experiences, conversion rate optimization boosts website performance, CLV research helps in locating high-value clients, and data-driven marketing techniques enhance campaign targeting and efficacy.
Data-driven decision-making gives e-commerce enterprises a competitive edge in a fast-changing digital environment, allowing them to stay above the curve and serve the ever-evolving demands of consumers. 
Also, read: Advantages of hosting an eCommerce website on AWS
Cynoteck's assistance to build a strong eCommerce presence 
Cynoteck's eCommerce development services, with extensive experience with web and eCommerce portals, our specialists have gained important insights into customer-facing businesses. As a result, we can help you formulate a winning eCommerce strategy that can put you on an accelerated growth trajectory.  
Our eCommerce Development Services team consists of experts with rich experience building eCommerce sites on various platforms like Magento, Shopify, WooCommerce, and others. So, whether you want a brand-new eCommerce portal or to migrate your online business to another platform, Cynoteck has you covered. Additionally, being one of the leading CRM experts, we can help you effortlessly integrate your eCommerce website with your current CRM.    
Conclusion:    
The complexity of starting an online store varies, as do the platforms you have at your disposal. No matter where you start your journey, eventually, you will see that you will need new changes in your web development journey.  
If you have gone through all the important points, then you are ready to start your web development progress plan for your e-commerce site. All the do's and don'ts of your requirement you should keep in mind.     
Also, read: Building an e-Commerce Website in 2023: A Step-by-Step Guide
Frequently Asked Questions:    
Q. How can web development improve e-commerce sales?
Web development can enhance the user experience, optimize website performance, and implement conversion-focused features such as streamlined checkout processes, personalized product recommendations, and intuitive navigation, all of which can drive higher engagement and lead to increased e-commerce sales.  
Q. Can web development techniques like responsive design boost e-commerce sales?  
Absolutely! Responsive design ensures that your e-commerce website is optimized for various devices, providing seamless browsing, and purchasing experience for customers. With more people using mobile devices for online shopping, responsive design is crucial for maximizing conversions and driving e-commerce sales.  
Q. How does website speed impact e-commerce sales?
Website speed plays a significant role in e-commerce sales. Slow-loading pages can lead to higher bounce rates and abandoned shopping carts. Through web development techniques like optimizing image sizes, caching, and minimizing code, you can improve website speed, providing a smooth and fast shopping experience that encourages customers to stay and complete their purchases.  
Q. Can SEO-friendly web development increase e-commerce sales?
Yes, implementing SEO-friendly web development practices such as optimizing meta tags, using structured data, and creating search engine-friendly URLs can improve your website's visibility in search results. Higher visibility means more organic traffic, leading to increased exposure and potential sales for your e-commerce business.  
Q. How can personalized user experiences through web development impact e-commerce sales?
Personalization is a powerful web development technique that can significantly impact e-commerce sales. By leveraging customer data, and implementing features like personalized product recommendations, targeted promotions, and tailored content, you can create a customized shopping experience that resonates with individual customers, fostering higher engagement, repeat purchases, and driving e-commerce sales.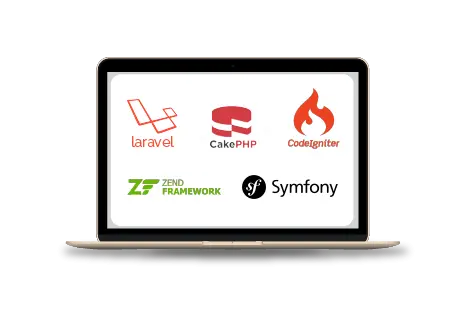 Are you looking for a reliable software development company? Our highly skilled software developers enables us to deliver result oriented software development services. Contact our team to understand, how we can help you in achieving your business goals.