Salesforce is a comprehensive CRM (Customer Relationship Management) platform that integrates with eCommerce platforms to provide a streamlined customer experience. Salesforce ecommerce pricing is based on the number of users and the features along with the add-ons that are included in the subscription. There are also discounts available for non-profit organizations and for customers that commit to a multi-year subscription.
The more users and features a customer need, the higher the price. However, there are several add-ons and features that are included in the subscription price, which can help to keep the cost down. It is important to understand the features and pricing before signing up for a Salesforce subscription, to get the most value for your business, go through this complete article.
What is Salesforce ecommerce pricing all about?
Salesforce Commerce Cloud's pricing structure appeals to online retailers in many ways. First, Salesforce does not charge a prepaid license fee (Magento and Shopify Plus do). Second, the price hierarchy is stratified, and the amount paid by the trader indicates whether the business is doing well.
Salesforce wants serious shopkeepers to focus on making their e-commerce stores huge, unlike Shopify, where anyone with a penny can use the platform.
Salesforce recently made some changes to support SMBs that want to use this platform to compete with Magento, Shopify Plus, and BigCommerce.
This blog post will help you understand Salesforce Commerce Cloud pricing and the factors that can affect pricing.
Also, read: Top Salesforce Products that can transform your business
Average Price of Salesforce Commerce Cloud
Building the Salesforce Commerce Cloud depends on features and total product volume (GMV).
SF Commerce Cloud starts around $200K and can reach over 11 Lacks USD. It all depends on the complexity of the Working Module. The average cost of building the Salesforce Commerce Cloud is between $280K and $670K.
However, when comparing the platform to Magento, there is no big price difference.
Salesforce is impressed with its native capabilities, whether it is Einstein for personalization or machine learning that conveys popular searches to retailers and recommends products in the hit category. Best of all, SF Commerce Cloud is also integrated with Salesforce Marketing Cloud and Commerce Insights.
Three Layers of Salesforce Cloud Commerce Pricing Tiers
Starter Tier – This tier is suitable for single shop owners who have one website / shop and two price lists. 1% GMV will be charged in this SFCC price range.
Growth Layer – This layer is suitable for medium-sized businesses with up to 5 websites / shops and 10 price lists. At this SFCC price range, you will be charged 12% GMV.
Unlimited Hierarchy – This hierarchy is suitable for large enterprises with complex capabilities. In this SFCC price range, you will be charged 2% GMV.
Also, read: Salesforce Enterprise edition – pricing, features, pros, cons, and how to tell if you need it
How does Salesforce Commerce Cloud pricing work for small merchants?
The annual license fee for Salesforce Commerce Cloud is approximately $150,000/year. However, the point to note here is that these high licensing costs are not required in advance. This protects retailers from significant losses.
"The pricing hierarchy of SF Commerce Cloud is scaled (as above), so the amount you pay reflects whether your business is doing well. If you face a loss or decline over a period. You don't have to worry about the platform's additional charges for SF Commerce Cloud."
License fees for SF Commerce Cloud include hosting/server management, pre-planning and deployment, platform security and maintenance, CDN management, code quality evaluation/verification, platform upgrades, and more.
What are the crucial factors that Salesforce Cloud Commerce has?
Salesforce does not charge a license fee in advance, but there are some parameters to consider when considering all trading sites/stores/stores.
Stores/Sites Bandwidth
Total Sites Traffic
Total Stores/Sites
SKU
International Shipping
Language Options
Stores Built-in Currency
Also, read: Top Salesforce trends that will grow business in 2022
Comparisons
SCC (Salesforce Commerce Cloud) and MC (Magento Cloud) are two breakthrough technologies that are difficult to determine.
On the other hand, as a SaaS (software as a service) platform, SCC saves time and money for business development, server costs, upgrades, etc. Customization is possible with MC. Commerce Insights is another extremely useful feature for a highly personalized user experience.
Comparing the two powerful commerce players in the market, you can see that Salesforce Commerce Cloud has advanced commerce and information solutions, and Magento Commerce has excellent operational capabilities.
Let us compare Salesforce Commerce Cloud and Magento Cloud in detail to get a clear image:
Copy Infographic
Magento Commerce and Salesforce Commerce Cloud Self-hosted
Magento is a self-hosting platform that gives owners direct access to their hardware. However, maintenance costs will be incurred separately.
Cloud-based
SCC is a cloud-based SaaS platform that frees users from the hassle of server hosting and networks. You do not have to rent a server. Take advantage of low-cost services, high performance, and cyber security.
Customization
Users can improve the performance of their shop because the source code is open, and they are free to make custom changes/features.
Inflexible
Restricts access to the server and thus limits the source code, preventing users from making custom or modifying code.
Integrated B2B and B2C
Magento Commerce was born for B2B, but later B2C was also covered. You can get robust B2B and B2C on a single website.
B2B and B2C are separate
It is difficult to create a unified B2B and B2C experience on a single website. Salesforce does not have a solution yet, so we have not adopted it.
Supports different product types
Simple, configurable, grouping, bundles, gift cards, virtual, and downloadable.
Supports complex product types
Standard products, variation masters, variation groups, variation products, product sets, and product bundles.
Extensive B2B Features
Companies, accounts, offers, common catalogs, quick orders, request lists, and purchase orders.
Limited B2B Features
Custom catalogs, negotiation prices (quotations), and purchase orders.
Also, read: Salesforce Nonprofit Success Pack (NPSP)- Complete Guide
Conclusion
Salesforce eCommerce pricing can be affordable and worthwhile for small to medium businesses. It is a great platform to use to manage and grow your e-Commerce business. Larger businesses may find that the features offered in Salesforce pricing plans are not adequate for their needs and they will need to look elsewhere for a platform that better suits their scale of business.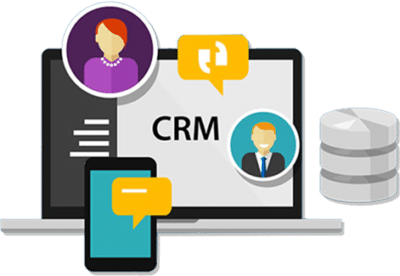 If you are new to automation and confused about Workflow or Process Builder. Need not to worry, we have got you all covered. Talk to our experts and clear all the cloudy thoughts about automation.