In the ever-evolving landscape of retail, the rise of e-commerce has been nothing short of transformative, ushering in a new era of convenience and accessibility for shoppers worldwide. As we reflect on the numbers, it becomes clear just how monumental this shift has been: 
In 2021 alone, e-commerce sales surged past the staggering $5.2 trillion mark; with projections indicating that it will constitute a quarter of global retail sales by 2026.
This exponential growth is a testament to the expanding horizon of e-commerce. With businesses venturing into the online realm to establish their digital presence, a fundamental understanding of e-commerce Content Management Systems (CMS) and the myriad of CMS platforms available becomes paramount.
Let us dive into understanding eCommerce CMS platforms. We will explore the top platforms for online business in 2023. 
Definition – eCommerce CMS:
Without writing any code, an eCommerce CMS enables eCommerce store owners to generate, publish, and update content on their eCommerce platform. It democratizes eCommerce web development by making eCommerce platforms manageable for those who are not developers. 
You can change the navigation, product layout, shopping cart settings, and other features of your online business using an eCommerce content management system (CMS).
It enables anyone, regardless of their level of programming ability, to create an eCommerce store that captures the essence of their business and offers clients a positive shopping experience. 
Also, read: 10 reasons why B2B Apps are a Great Investment for Your Business
Categories of eCommerce CMS Software:
It is easy to manage an online store's backend operations with eCommerce CMS software. It can be divided into two categories: SaaS CMS and Open-Source CMS.
Open-Source CMS
Customers have complete control over the functioning of websites thanks to open-source e-commerce platforms. Open-source programs are frequently self-hosted and available for free download.
This implies that store administrators oversee choosing the hosting for their e-commerce website as well as keeping the server updated and installing new software as needed.
Some open-source platforms offer cloud hosting; however, they differ from SaaS in that store owners are still responsible for upkeep. 
SaaS CMS
For e-commerce stores, a hosted SaaS CMS is a cloud-based option that does not need a separate server. The software vendor will handle updating, managing updates, and setting up data storage in exchange for a subscription fee from you. Customers can often get support from the provider. 
Also, read: Magento 1 vs Magento 2: A Comprehensive Comparison of Performance and Scalability?
Do You Need a Separate CMS?
An eCommerce platform primarily serves as a website for online product sales and management. Whether you need a separate CMS depends on your online store's content strategy.
If your store does not require real-time content updates or regular content generation, you can create a website without a CMS. However, if your eCommerce platform necessitates frequent content creation, having a CMS is advantageous.
Additionally, some eCommerce platforms can also function as a CMS, eliminating the need for a separate system. 
What are the advantages of having a separate CMS?
A Content Management System (CMS) offers numerous benefits, including user-friendliness for non-technical users, rapid deployment, effortless maintenance with updates, cost-efficiency, thanks to out-the-box solutions and open-source options.
Furthermore, it has extensible functionality through numerous plugins, SEO-friendly features, robust developer, and community support.     
The most significant advantage is empowering non-technical users to independently create and modify content without the need for web developers or expertise in programming languages like HTML or PHP.
For large teams with a regular content strategy, CMS can help collaboration between the content teams.  
Also, read: Salesforce for Retail: How Can Salesforce Strengthen E-commerce?
Key Features Required in an eCommerce CMS:
While choosing a CMS platform, you need to ensure that it is best suited to you as per your requirements. The following points will help you to make a better decision: 
Copy Infographic
1. User-Friendly Setup and Management: 
A CMS should offer straightforward installation and usability, especially since many users may lack technical expertise. It should facilitate intuitive actions, making content management stress-free and minimizing complexities. 
2. Effective SEO Tools: 
E-commerce success relies on solid SEO practices, and your CMS should support this effort. It should provide features such as URL optimization and automatic generation of page titles and meta descriptions.
Users should have the flexibility to edit these elements as needed, improving Google crawlability, and enhancing page ranking and click-through rates. 
3. Optimized User Experience (UX): 
Prioritizing user experience is paramount in today's digital landscape. The CMS should empower store administrators to easily achieve their goals, whether it is altering page layouts or optimizing product content.
The design should be both simple and flexible, accommodating responsive design principles for optimal mobile device compatibility. 
4. Seamless Integration:
Depending on your eCommerce platform's specific needs, integrating third-party extensions or plugins may be necessary.
Therefore, it is crucial to evaluate the ease of integration with other tools, the availability of extensions, and installation flexibility. The breadth of available integrations also reflects the CMS platform's API support. 
5. Active Community Support: 
Opting for a CMS with an engaged user community can be immensely beneficial. This community provides invaluable support when encountering issues or uncertainties, offering expert guidance.
Additionally, you will stay informed about the latest web development trends and innovative approaches, facilitating ongoing learning and improvement. 
Also, read: The Importance of Web Development in Digital Transformation
How to Use an eCommerce CMS?
You can either focus on the content side or the eCommerce aspects when selecting an eCommerce CMS. Your business alone will determine how you choose your eCommerce CMS.
Your sales volume, content strategy, business size, vision, and level of maturity all have an impact on the choice. Let us examine the two ways that an eCommerce CMS platform might be used.  
eCommerce-Centric Emphasis:
An eCommerce-first platform primarily serves as a robust online shopping cart solution, placing product listing, selling, and management as its top priorities.
However, this does not mean it neglects content; in fact, it is increasingly accommodating content creation capabilities to harness the power of content marketing for driving traffic. 
Content-Centric Focus:  
In contrast, a content-first approach places content at the forefront of eCommerce store strategy, with eCommerce functionality integrated as an auxiliary component.
This approach engages customers through educational and informational content, leveraging it to cultivate a devoted customer base.
Successfully implementing this strategy necessitates exceptional design and marketing support.  
Also, read: Maximizing E-commerce Sales in 2023: 8 Web Development Strategies for Success
Advantages of E-commerce with CMS Platforms
eCommerce and CMS are combined to create a dynamic system. For business owners, it can provide enormous value, and customers can have wonderful experiences. There are numerous benefits to pairing an eCommerce platform with a different CMS, including:   
Copy Infographic
More visitors:
Introducing content marketing, encompassing blogs, case studies, and reports, to your eCommerce platform adds significant value to your customers.
It enriches their shopping experience with informative and satisfying content while concurrently boosting the website's SEO, driving substantial organic traffic to your online store. 
Scalability:
Combining a CMS with your eCommerce platform offers seamless scalability. Imagine transforming your well-established blog, brimming with readers, into a revenue-generating online store.
By integrating with a CMS like BigCommerce, you effortlessly incorporate features such as shopping carts and checkouts, facilitating the transition to a fully-fledged online sales platform. 
Flexibility: 
For eCommerce success in a highly competitive environment, adaptability is essential. The secret to boosting sales is to adopt the latest trends quickly and effectively.
By integrating a CMS with your eCommerce platform, you gain the flexibility to respond quickly to needs and dynamically manage content. 
Enhanced User Experience (UX):  
A CMS empowers you to experiment with diverse content types, designs, and structures, offering greater versatility than standard eCommerce platforms. Consequently, you can improve the user experience by optimizing every facet of the customer's journey.
Modern consumers seek more than straightforward sales pitches; they desire a genuine connection with products, an achievement attainable through an eCommerce CMS without the need for a web design agency. 
Streamlined Processes: 
A CMS and your eCommerce platform work together in perfect sync. The eCommerce platform accelerates crucial procedures like inventory management, safe payments, and prompt shipping while content marketing, made possible by the CMS, increases visitors to your online business.
You may provide customers with a thorough and effective shopping experience with the help of its comprehensive approach.  
Also, read: Building an e-Commerce Website in 2023: A Step-by-Step Guide
10 Best eCommerce CMS Platforms in 2023:
We have compiled a list of the top ten platforms for 2023 based on the essential characteristics demanded by eCommerce CMS platforms, such as user-friendliness, learning curve, SEO assistance, value for money, UX optimization, etc.
There are many more possibilities on the market, so this is by no means a comprehensive list. But these 10 stand out on our list.    
1. Magento
Over 260,000 online stores are supported by the open-source eCommerce platform Magento worldwide. It was produced by Varien and made available in 2008. It was acquired by Adobe later in 2018. The open-source and commerce editions of Magento are both available.
Magento Open Source enables the creation of web stores with minimal features at no cost, however, Magento Commerce is necessary for more advanced capabilities. 
Despite serving companies of all sizes, including small, medium, and large companies, Magento has a steep learning curve. The open-source code and template architecture of Magento allow you incredible customization opportunities. However, the price is relatively high. 
2. WooCommerce
The most used eCommerce platform worldwide is WooCommerce. With the help of the WooCommerce plugin, a WordPress website may become an online store.
It offers a lot of free extensions and themes, which attracts eCommerce store owners. Additionally, these can be quickly and simply integrated to allow various functionality with a single click.
One of the most appealing features of the platform is how user-friendly it is. It is quite easy to set up and use. Additionally, the extensive community support that comes with using WordPress is also quite helpful.
Being an open-source platform, WordPress allows for full customization of the online store through source code modification. 
3. HubSpot 
HubSpot is a great option for large eCommerce companies where marketing and SEO need a lot of attention. CMS and marketing automation software is what it is. However, HubSpot can add eCommerce features by integrating with other platforms that solely support eCommerce.
The top-notch SEO features and marketing capabilities of HubSpot help to generate a ton of traffic for the online business. It also provides sophisticated analytics and tracking techniques. 
Also, read: How much does an E-Commerce website cost in 2023?
4. BigCommerce
BigCommerce is a user-friendly cloud-based platform that enables users to create their eCommerce store even if they have no prior design experience.
It is a complete eCommerce content management system (CMS) platform that combines the best eCommerce and content management features.   
It boasts several compelling features, such as centralized inventory management, seamless integration with leading payment providers, robust built-in SEO tools, native blog support, versatile multi-channel integration capabilities, and valuable social media marketing support.      
5. Drupal
A popular open-source content management system is Drupal. Although it is not a platform designed exclusively for e-commerce, it can be used in conjunction with plugins to add support for it.
Plugins can be used to implement fundamental eCommerce features including order management, a shopping cart, and payment processing. However, because it takes some technical understanding, the platform can be challenging to utilize for those who are not programmers. 
6. Joomla
The content management system with eCommerce capabilities and plugin connectivity, Joomla, is like Drupal. The platform's free extensions will transform the Joomla website into an online store.
You can alter the store's design, organization, and features to suit your needs. It facilitates the creation of flexible online stores by providing all features, including installations and product listings.
7. Shopify
Shopify is the second most popular eCommerce platform behind WordPress in terms of market share. 820,000 sellers are known to have used Shopify as of 2020. The best part about Shopify is that store owners do not need to download or install anything to get started because it is a SaaS platform. 
Additionally, it is quite simple to use and reasonably priced, which makes it a favorite among users. Because Shopify's site builder is so easy to use, even beginners can rapidly set up a store, customize it, and launch it! One of the best eCommerce platforms available today, it is all-inclusive. 
Also, read: Benefits of Magento Salesforce Integration for your E-commerce Business
8. Shift4Shop 
Shift4 Payments purchased 3DCart in 2020 and changed its name to Shift4Shop. 3DCart was created in 2000. The fact that it features a feature-rich website builder, effective customer marketing tools, an easy-to-use order management system, SEO support, and more makes it one of the best platforms for developing an online store for your enterprise.   
Leading eCommerce companies worldwide rely on Shift4Shop, which now has over 200,000 clients. Numerous premium themes are well-designed, appropriate for use in every business, and offer lots of customization options. Additionally, it provides strong eCommerce connectors to support the expansion of your company.        
9. PrestaShop
PrestaShop is an open-source, freemium eCommerce platform that is perfect for small and medium-sized businesses.
Depending on how much technical control they want over their store, PrestaShop users can select between fully hosted and self-hosted versions. It covers all the fundamental requirements of online retailers thanks to its comprehensive built-in functionality.
Additionally, plugins and themes can be used to add functions as needed. It is a popular eCommerce CMS platform among customers because of its simplicity and usability. 
10. Squarespace 
Squarespace is the second-largest e-commerce solution in terms of market share and offers an all-in-one platform that is simple to use and user-friendly for beginners.
It is a platform that prioritizes content, but you can also create online shops with Squarespace Commerce. All these services—hosting, domain registration, blogging, and online shops—are offered under one roof.  
Building an eCommerce website is made simple with Squarespace's drag-and-drop capabilities and professional designer templates. It is compatible with all the well-known social media platforms, which aids in leveraging social media sales. 
Also, read: B2B commerce and CPQ in SF – top integration ideas
Conclusion
A CMS stands as a remarkable software innovation, purpose-built to streamline the creation and administration of website content. Whether it encompasses text, images, videos, documents, or any other mode of communication, a CMS platform offers a user-friendly interface that empowers you to effortlessly generate and update content, all without the need for intricate coding.     
The above list will help you to understand increasingly about the e-commerce possibilities via using a CMS Platform. If you need any support in understanding more about CMS, feel free to get assistance from us at Cynoteck. We can help you customize your needs and provide you with the most appropriate solutions.  
Remarkably, even with minimal technical expertise, the potential of a CMS becomes readily accessible for effective website management. Before making up your mind about the eCommerce CMS platforms, remember that the horizons of possibility are as limitless as your imagination. 
Also, read: Unleashing the Power of CMS for Business Website: Exploring the Benefits of Content Management Systems
Frequently Asked Questions:
Q. What is the best eCommerce CMS platform for a small online store?
Shopify is often recommended for small businesses due to its user-friendly interface and comprehensive features, making it easy to set up and manage an online store.  
Q. Which eCommerce CMS is suitable for large, complex online businesses?
Magento is a powerful open-source platform that is ideal for large and complex eCommerce operations, offering extensive customization and scalability options.  
Q. Are there any free eCommerce CMS platforms available?
Yes, platforms like WooCommerce (for WordPress), OpenCart, PrestaShop, and Magento (Community Edition) are open-source and free to use, though you may incur costs for hosting and add-ons.  
Q. Can you sell products on your existing website using an eCommerce CMS?
Yes, platforms like Ecwid offer widgets that can be easily added to your existing website, allowing you to start selling products online without building a new site from scratch.  
Q. What eCommerce CMS is best for beginners with limited technical knowledge?
Wix eCommerce and Weebly eCommerce are user-friendly website builders that integrate eCommerce features, making them suitable for beginners looking to create an online store without extensive technical expertise.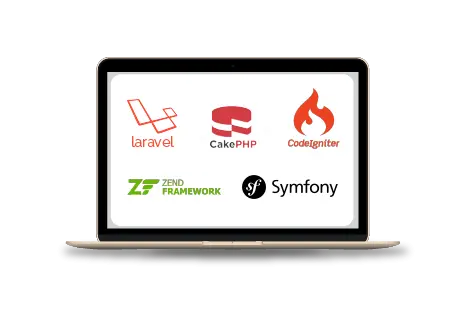 Are you looking for a reliable web development company? Our highly skilled web developers enables us to deliver result oriented web development services. Contact our team to understand, how we can help you in achieving your business goals.