As the world is shifting towards digital development with the use of mobile phones in every domain. With the growth of technology, smartphones and a high-speed internet connection are instantly available to everyone. So, more and more business proprietors wish to provide their customers a smooth and stable shopping and services experience. But not every business can succeed in developing a mobile application, so a new web-based technology was developed which can give the feel of a mobile native application, but developed in the conventional web technologies, these are PWAs (Progressive Web Applications).
Just as the existing native Android and iOS applications, Progressive Web Applications have also maintained a notable margin in this industry. Progressive Web Applications intend to provide users with a sense of a native mobile application in both Android and iOS. PWAs are also practiced by more prominent organizations such as Alibaba, Twitter, Walmart, Trivago, etc. These organizations state that they have increased their conversion rates and noticed growth in their revenues.
PWA solution for Magento has aimed to grow into trendsetting pioneers. Magento e-commerce has many successful trends, but a fresh concept for web development that amplifies things and brings new opportunities is the concept of Magento PWA (progressive web apps). Connecting Magento and PWA, you will be able to use all Magento features without a need to re-invent them.
Beginning with class, styles, organization, thoughtful architecture, and other small-scale optimizations with consideration to each little aspect and element of the app – all to maximize front-end client-side ability to be quick and responsive, and at the same time engaging and user-friendly. With its capability to preload each layout, consumers can travel from page to page in an instant, with the required content provided. Several eCommerce owners have observed the positive impact after implementing Magento PWA like conversion rate growth, decrease in application weight, and rise in the number of users. 
What is a PWA?
A progressive web application is a JavaScript application that operates on the mobile web browser. A PWA is a next-generation web technology standard that provides app-like shopping experiences through mobile and desktop devices. With excellent JS features used in building these PWAs, they provide users ultra-fast web pages with enhanced user experience, higher engagement of visitors, and increased conversion rates.
PWA development can work as a great opportunity to influence mobile users by differentiating yourself from the competition and providing a better digital journey that transforms into higher satisfaction, and conversion rates.
Also, read: How to create module in Magento 2
Why develop PWA for your Magento Store?
Magento is one of the most used platforms for creating e-commerce applications. This platform was introduced in 2018, as the PWA studio. Magento PWA Studio is particularly focused on creating progressive web applications for websites developed in Magento. Both Magento and PWA bring plenty of advantages to your e-commerce application. Utilizing this PWA studio, you can easily convert your e-commerce site to a PWA app.
When it comes to creating a progressive web application, Magento PWA is the primary choice of several small and big enterprises. Magento PWA provides businesses and customers with valuable advantages. Magento PWA provides high-performance abilities and functionality that increase conversion rates and profits. Delivering exceptional experiences for mobile users, it provides a seamless browsing experience over different browsers and gives integrated abilities. They are an intuitive and reliable solution that assures long-term success in difficult business situations. The possibilities are expected to intensify even further as you can target mobile users and engage them confidently by utilizing the advantages of the PWA solution.
Here are some of the thriving advantages of developing PWAs for your Magento eCommerce Store:
Copy Infographic
1) Avail M-commerce
One of the main advantages of using Magento PWA is that it is inexpensive and at the same time you can avail m-commerce. By utilizing m-commerce, consumers can get a large variety of products delivered to their doorstep. According to reports, around 28% of e-commerce is performed utilizing mobile, and around 1.6 billion people use their mobile phones to shop. This choice for shopping through mobile has contributed to growth in M-commerce or mobile commerce. Not every business can afford to build mobile applications after acquiring an e-commerce store. That is when PWA applications come into play. PWA applications provide a cost-reliable solution to get a mobile app for your e-commerce site which makes you save a large amount on app development, maintenance, and other additional expenses.
2) Better Performance
Google declared that around 53% of users will leave a site if it takes longer than 3 seconds to load. Moreover, after getting loaded, users assume that the site to be fast, responsive, without any janky scrolling, or delayed responses. Progressive web apps change the web pages into a spontaneous application that appears like an app. They provide much greater speed and performance than conventional native apps.
PWA makes use of service workers that operate separately from the main browser thread. These service workers save certain resources and synchronize the data remotely, which likewise enables them to perform specific tasks without internet connectivity. PWAs additionally have the option to add a shortcut to the home screen that makes them directly accessible without surfing.
Also, read: How to add Simple & Configurable Products in Magento 2
3) Higher conversion rates
PWAs provide a set of most beneficial practices and the latest web APIs that are directed towards meeting your consumers' requirements by making your site fast, secure, engaging, and authentic.
A common user flow of the shopping process with the use of an android app is: – Open the Google Play Store-> Search for the desired app-> Click Install-> Accept Permissions-> Download-> Finally Use.
This conventional flow is a bit slow, on the other hand, PWA conversion flow is a lot more precise: – Open browser-> Lands on URL -> you can start shopping there or add to the home screen a native popup. Here you need to understand that it is not necessary to download the PWA. PWA provides all the features inside the mobile web browsers as well, without any need to add them to your home screen.
4) Highly SEO-Friendly
Your e-commerce site needs to acquire its place on the top three Google results to grow successfully. For this, you need to implement some of the most reliable SEO practices and should have a well-defined strategy that helps you optimize your marketing operations. 
You can simply accomplish this by converting your Magento application into a PWA. With Magento PWA, you get the benefit of built-in SEO capabilities that help you get faster conversions. Magento PWA assists you to uplift your SEO practices. It acts as an indexable web page and provides consumers with an app-like experience. With a powerful crawlable sitemap, you can enhance the overall SEO and notice improved results. PWAs serve various purposes of a website and the app. It will load in considerably less time and help your website in getting a better ranking, and ultimately a higher ranking can improve the visibility of your business.
5) Provide Offline Mode
Websites don't present content correctly if the internet connection is poor or if there's no connection. Ecommerce website development has improved a lot, but it still does not offer everything, like any kind of offline capabilities that have some major benefits. With Magento PWA, the users can access the app offline. The offline support means that a user can load the app even when there is no internet connection. The browser can cache the PWA which can be used while offline. It works great for businesses with product catalogues as it enables the shopper to go through the products even when not connected to the internet. This serves as a great tool to optimize conversion rates while increasing user engagement and boosting sales.
Also, read: 4 Effective ways Small Businesses Can Optimize in Magento 2 Store
6) Push Notifications and Easy payment options
Push Notifications are short, clear messages that inform the recipient to perform a specific action or give a particular value. Push notifications enable your customers to stay informed about their order details. Web-based push notifications help you reach visitors who are, or have been on your website, instantly on their mobile phones without any need for personal information. Capable of reaching your visitors without any sort of effort results in improved engagement. 
If the checkout process is troublesome and lengthy, several people are going to leave in between. With Magento PWA, you get secure, fast, and easy payment. It eliminates the risk of cart abandonment to a great extent and makes the checkout processes short and fast. 
Why should businesses implement PWA and how does PWA help gain more SEO advantage?
Every business strives to make a good profit and be accessible to its target clients. With advanced technology and the ease of adaptability in web languages; it is simpler and more affordable to create a PWA that will be functional, fluent, and responsive just like a native web app. So, if you are looking to promote your brand or drive more traffic to your website, PWA can work as the most reliable way to go.
Magento Progressive Web Apps, for eCommerce websites, have proven beneficial in getting search engine rankings. Google, early in 2018, declared its mobile-first indexing. About half of the web pages globally were indexed as per the mobile-first indexing approach. Google will be assessing the mobile web pages of your eCommerce store, so, it becomes mandatory that your mobile performance should be quick and responsive to obtain SEO advantage. PWAs can make your website much lighter while improving the loading speed.
Also, read: 7 Steps to Install Magento 2 in Windows OS with XAMPP
To Conclude – Build PWA for Magento eCommerce Store
Designing a PWA for your eCommerce business is the most beneficial thing to do, especially if you want to see some real progress in your business. The advantages of PWA are certainly plentiful because even great brands like Twitter, Starbucks, and Forbes, are using PWAs. PWA is a technology on the rise and is replacing many mobile apps, several experts believe that PWAs are the future of mobile development.
Unlike Machine Learning or Artificial Intelligence, PWA is a technology that can be adopted by even beginners. Magento Progressive Web Apps represent a collection of technologies, designs, and Web Apps that operate together to give an app-like experience on the mobile web. The most beneficial point about Progressive Web Apps is that they work for every user, despite the platform, location, or network, as they're made with progressive improvement.
Several brands today are shifting from native mobile apps to PWAs because they are looking for techniques to lower the difficulty and cost of mobile development – and that's the reason why they're going for Magento PWAs. If you are thinking the same and want to improve your mobile as well as the overall experience, now is the time. All the best!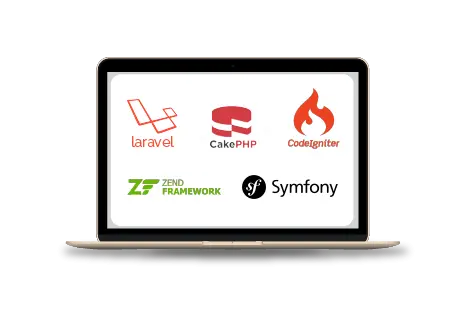 Are you looking for a reliable web development company? Our highly skilled web developers enables us to deliver result oriented web development services. Contact our team to understand, how we can help you in achieving your business goals.