Managing and operating an eCommerce platform demands significant administrative efforts and resources. The e-commerce industry today continues to expand and develop at a rapid pace, and businesses are increasingly recognizing the need for technological solutions. This allows them to adapt to evolving customer demands and market trends efficiently.    
And manual management of eCommerce operations is time-consuming and prone to errors, which can adversely affect the customer experience. In today's extremely competitive market, implementing an efficient eCommerce solution is essential for improving sales, reducing operational costs, improving customer satisfaction, and growing customer loyalty.
When seeking a comprehensive sales automation platform, Salesforce for retail stands out as a compelling option.
With Salesforce, retailers gain the ability to automate the whole sales process, seamlessly managing customer relationship data, creating robust sales workflows, and tracking leads and sales activities in real time.
Leveraging Salesforce for the retail industry, you gain the power to effortlessly create customer profiles, track their interactions and preferences, and automate the generation of quotes and proposals.
Moreover, you can efficiently monitor lead flow, and conversion rates, and assess the impact of marketing initiatives, while harnessing the comprehensive capabilities of Salesforce tailored specifically for the retail sector. 
This article will focus on the capabilities of Salesforce Commerce Cloud and its potential to drive growth for your eCommerce business. 
Common challenges faced by Retail Businesses
In every market, challenges are a natural part of the landscape, and the retail industry is no different. Although it offers lucrative opportunities, achieving profitability requires substantial dedication due to common barriers encountered by retailers.
In the era of digital disruption, the retail sector confronts distinct and noteworthy challenges. Here, we highlight the key challenges currently impacting the industry:
1) Shifting and Evolving Customer Habits
As customer expectations continue to evolve rapidly, both online and in-store retail experiences must adapt to meet these changing demands. Seamless customer experiences have become important for the success of retail businesses.
To thrive in this environment, it is crucial to capture and share customer feedback throughout your team. Learning technology can develop the necessary adjustments and support significant business transformations.    
2) Optimizing omnichannel
The rise in e-commerce solutions and expedited shipping has resulted in heightened customer preference for online shopping.
The integration of an omnichannel strategy, combining all customer interaction channels, has emerged as a successful approach.
Businesses implementing this strategy can achieve a remarkably 90% higher customer retention rate.    
3) Supply chain disorder
The retail sector is struggling with significant challenges in its supply chain due to the impact that the COVID-19 pandemic had made. Port closures, congestion, delays, container shortages, and price inflation have created uncertainty and disrupted forecasting and planning efforts.
Moreover, shortages of raw materials have worsened the issue, raising concerns about customer service. Identifying effective risk-management practices that retailers can adopt can help in strengthening their supply chain stability.    
4) The Capability to Keep Customers Loyal
Customer experience plays a pivotal role in promoting brand loyalty, as a negative experience significantly impacts a customer's likelihood of returning.
While attracting customers is challenging, the true endeavors lie in developing their loyalty over time. Retailers face fierce competition, with other brands competing for their customers' attention.
The higher the competition, the more difficult customer retention becomes. However, when customers feel valued and appreciated by a brand, their loyalty remains steadfast.    
5) Concerns about the Security of Data 
While businesses strive to improve customer experience through data utilization, there are examples where they overstep boundaries. Unfortunately, cases of retailers mishandling customer information are more prevalent than desired.
You may have experienced this, receiving promotional emails from various brands after browsing for a specific product.
It is crucial to collaborate with a reliable managed service provider. This helps you to implement robust data security measures, cultivating a sense of safety and trust among customers.    
6) Siloed Marketing Networks
To remain competitive in modern marketing, retailers must proactively engage customers across various channels. Digital expansion is crucial, enabling businesses to interact with consumers, gain valuable insights into purchasing behaviors, and obtain valuable brand feedback.
However, the challenge lies in managing the fragmented data scattered across multiple platforms. Retailers must strategically organize their marketing teams to align and integrate strategies across various channels, accelerating efficient data management and utilization.      
Also, read: Salesforce Commerce Cloud vs Salesforce Marketing Cloud
Say Goodbye to Manual Data Entry and hello to Streamlined Workflows that Spark Joy.
Join us on a journey of automation, accuracy, and time-saving exhilaration. Try CTK Email Parser today and elevate your business to new heights!
Salesforce Commerce Cloud – A Solution for All the Problems of Retailers
Salesforce Commerce Cloud is an advanced e-commerce solution crafted by Salesforce to cater to the unique needs and intricate challenges of online retail businesses.
Leveraging the power of cloud technology and multi-tenant architecture, Salesforce for retail empowers businesses to seamlessly create intelligent shopping experiences across various channels such as social media, websites, physical stores, and mobile devices.
Using Salesforce for the retail industry has the primary objective of equipping retailers with the ability to offer distinctive and personalized shopping journeys to their customers, regardless of the channel they prefer.
By harnessing the capabilities of Salesforce Commerce Cloud, retailers can unleash the full potential of unified commerce and deliver unparalleled customer experiences.    
Also, read: Mastering Salesforce Marketing Cloud Implementation: A Comprehensive Guide
Salesforce Commerce Cloud – Key Features
Salesforce Commerce Cloud is equipped with a wide array of industry-leading features that have the potential to revolutionize any e-commerce business. Now let us explore the key features of SFCC's exceptional capabilities.    
Copy Infographic
1) Commerce Platform and Portals
Salesforce Commerce Cloud (SFCC) provides a range of user-friendly templates, developer tools, and commerce APIs, enabling the creation of e-commerce websites without the need for coding expertise.
By leveraging Salesforce for retail, businesses can establish enduring customer relationships through engaging loyalty programs.
The platform's ability to track customer behavior statistics allows businesses to deliver relevant educational materials to customers at every stage of their shopping journey.     
2) Scalability
Salesforce Commerce Cloud excels at effortlessly managing substantial traffic peaks and user demand without the need for upfront planning.
In the event of sudden surges in user activity, the platform promptly scales up and adjusts its provisions to accommodate the additional requirements effectively.
This helps businesses ensure seamless user experiences even during periods of high demand.    
3) Auto Upgradation
As a Software-as-a-Service (SaaS) platform, Salesforce Commerce Cloud (SFCC) continuously introduces innovative features and functionalities in the background.
SFCC empowers businesses to stay up to date with the latest advancements and leverage new functionalities seamlessly. This ensures that they can deliver innovative e-commerce experiences without any hassle.
These capabilities can be easily accessed and utilized through the administration panel without the need for technical assistance.     
4) Mobile Optimization 
In the dynamic digital landscape, Salesforce Commerce Cloud utilizes innovative technology and advanced tools to implement a mobile-optimized strategy that not only streamlines operations but also improves the customer experience.
By prioritizing mobile optimization, businesses can successfully engage their customers and provide a seamless shopping journey on any device, leading to improved conversions and heightened customer satisfaction.     
5) Product and Order Management 
This feature empowers product managers to efficiently handle the management, enhancement, and evolution of different Salesforce offerings and products. It allows businesses to maximize the value derived from Commerce Cloud, leading to enhanced sales performance and improved customer experiences.
Salesforce for retail enables streamlined order fulfillment and delivery processes on a global scale, automates payment procedures, and effectively manages returns and cancellations.
By leveraging these capabilities, businesses can optimize their operations and ensure a seamless end-to-end customer journey.    
6) Einstein AI
Einstein, the artificial intelligence platform integrated into Salesforce Commerce Cloud, offers a comprehensive set of AI-powered features.
It is designed to empower businesses in delivering highly personalized shopping experiences to customers.
By employing the power of Einstein, businesses can create meaningful connections with their customers and drive exceptional engagement and satisfaction.    
6) Reports and Dashboards
This feature caters to the analytical requirements of businesses by transforming their needs into visually appealing representations.
This may include tables, graphs, funnels charts, pie charts, gauges, metrics, scatter charts, and more.
With this capability, businesses can effectively analyze their data, spot trends, and communicate key findings in a visually engaging manner, improving their understanding and conducting informed actions.    
Also, read: Using Salesforce Pipeline Reports to Track Your Sales Performance
7) Campaign management
The SFCC Campaign feature empowers marketing teams with robust tools to precisely measure, track, and manage their campaigns. It delivers valuable insights into campaign performance, enabling informed decision-making and accurate result attribution.
By leveraging this feature, teams can optimize campaign impact, achieve desired outcomes, and maximize their marketing efforts. SFCC Campaign proves to be an essential asset for driving exceptional results and attaining success in marketing endeavors.    
Also, read: Mastering Salesforce Experience Cloud Implementation: A Comprehensive Guide
Salesforce Commerce Cloud – Key Benefits
Salesforce Commerce Cloud provides retailers with a diverse range of advantages to improve the customer journey.
Esteemed for its innovative features, intelligent capabilities, and interactive nature, this prominent e-commerce platform offers numerous benefits for businesses.
Here are the primary advantages that organizations can attain from leveraging Salesforce Commerce Cloud:    
1) Experience Personalized Shopping 
One of the key advantages of Salesforce Commerce Cloud is its capability to provide personalized shopping experiences to customers.
By leveraging intelligent product suggestions, predictive sorting, and advanced search recommendations, businesses can effectively attract and engage customers.
Integrating click-and-collect functionality allows a seamless merging of online and in-store consumer journeys, leading to increased customer engagement, loyalty, and an enhanced overall shopping experience.     
2) Improved Market Prediction to Enjoy a Competitive Edge  
Einstein AI offers unmatched capabilities that empower businesses to redefine their strategies, tools, and platforms, gaining a substantial advantage in the highly competitive eCommerce landscape.
By leveraging the power of real-time predictions, data-driven insights, and streamlined workflows, businesses can unlock efficiency and drive sustainable growth.
With Einstein AI, organizations can furthermore tap into advanced technology to make well-informed decisions, nurture innovation, and achieve exceptional outcomes in the ever-evolving realm of eCommerce.    
3) Seamless Omnichannel Experience 
Salesforce Commerce Cloud empowers businesses to effortlessly establish omnichannel experiences for their customers.
By combining various operations, including sales, order management, inventory management, conversions, and marketing campaigns, into a single SaaS solution, retailers can streamline their processes effectively.
This integration enables the creation of a cohesive customer journey, providing a consistent and seamless experience regardless of the shopping channel customers choose.     
4) Rich mobile experience 
It has become crucial for businesses to have a mobile-friendly e-commerce store. Notably, Google has prioritized mobile-first indexing, mobile responsiveness, and page load speed as crucial factors for search rankings.
Salesforce Commerce Cloud is specifically designed to cater to the growing demand for mobile-first experiences. It allows businesses to seamlessly connect with their global mobile audiences and effectively improve sales opportunities.
This furthermore helps businesses to efficiently engage with their customers on mobile devices and drive improved sales outcomes.    
5) A/B Testing 
With the help of Salesforce Commerce Cloud's integrated targeting and A/B testing tools, businesses can boost engagement and conversions. These tools allow seamless campaign launch, monitoring, analysis, and improvement for precise execution.
By utilizing these capabilities, businesses can furthermore identify successful campaigns and prioritize effective marketing initiatives. This results in improved outcomes, increased engagement, and higher conversion rates.    
6) Analytics and Reporting
Through the robust analytics and reporting capabilities of Salesforce Commerce Cloud, businesses gain the ability to make informed decisions, optimize their e-commerce strategies, and derive valuable performance insights.
By utilizing customer tags, businesses can furthermore report on different buyer segments, such as retail and wholesale, while also monitoring active, at-risk, and lost customers to identify optimal retention opportunities.    

Supercharge your e-commerce business with Salesforce Commerce Cloud services.
Elevate your online presence, deliver personalized experiences, and achieve unparalleled success.
Salesforce Commerce Cloud – Pricing
As a leading eCommerce platform, Salesforce Commerce Cloud offers a comprehensive set of tools for a powerful digital commerce experience. Regarding Commerce Cloud Pricing, Salesforce adopts a GMV (Gross Merchandise Value) system.
This pricing model includes paying a percentage based on the value of products sold within a designated period, allowing businesses to align costs with their sales performance.    
Salesforce Pricing Cloud provides businesses with two options:
Salesforce B2C Commerce and Salesforce B2B Commerce.
The B2C Commerce variant prioritizes enriching the digital store experience for customers and shoppers by offering streamlined order processes, social extensions, and personalized merchandising features.
On the other hand, the B2B Commerce variant focuses on meeting the unique demands of enterprise-level operations, optimizing B2B functions while driving cost and resource efficiencies. These distinct variants are tailored to cater to diverse business needs, ensuring businesses can find the right solution for their specific commerce requirements.    
Also, read: Salesforce eCommerce pricing: know what to expect
Conclusion
Leveraging the capabilities of Salesforce for the retail industry i.e., Salesforce Commerce Cloud can revolutionize your eCommerce business, providing superior customer experience and enabling scalable growth. By integrating your business with Salesforce for retail – Commerce Cloud, you can unlock a multitude of benefits on a single platform.
This includes improved sales, enhanced website traffic, and the delivery of exceptional eCommerce experiences to both new and loyal customers. Salesforce Commerce Cloud operates as a Software as a Service (SaaS) solution, utilizing real-time metrics for instant analysis and optimization, empowering your eCommerce business to succeed.    
When considering Salesforce for the retail industry, it is crucial to evaluate your business profile, priorities, expected level of customization, and platform agility. If managing infrastructure is a challenge and you seek a reliable solution, Salesforce Commerce Cloud becomes an intelligent choice, offering the robust platform you need.    
Salesforce Commerce Cloud can be your business requirement, if:   
When making predictions for retailers, you want to suggest the best products to customers; 
Your business distributes optimized content in several languages across different channels; 
You plan to do A/B testing and reporting; 
You want routine merchandising tasks automated; 
Your business prepares to roll out paid advertising, social media, and email initiatives; 
You want to run profitable and efficient promotions, manage your business's social media profiles, and provide a highly tailored shopping experience for your customers. 
If you need any assistance and expert guidance with Salesforce technologies, opting for Salesforce Consulting Services from Cynoteck can be your ideal solution. Engage with experienced professionals to discuss your specific requirements and receive the support you need.    
FAQs (Frequently Asked Questions)   
1) What is and how does the Salesforce commerce cloud work?
Salesforce Commerce Cloud empowers businesses to expand their reach, personalize experiences, accelerate market access, and boost conversions. With data-driven insights, businesses make informed decisions, delivering exceptional services.
Salesforce for the retail industry enables seamless multi-channel engagement across social media, web, in-store, and mobile platforms, connecting with potential customers effectively. Launching multiple brands from one platform empowers businesses to target desired clientele, driving sustainable growth.     
2) Which type of businesses can use Salesforce Commerce Cloud?
Salesforce Commerce Cloud is suitable for retailers of all types. However, it has acquired significant popularity among fashion and lifestyle brands, as evident from multiple customer success stories. In terms of business size, Salesforce Commerce Cloud is adopted by mid-sized and large enterprises.
3) What makes businesses choose Salesforce Commerce Cloud?
Businesses leverage Salesforce Commerce Cloud to provide interactive and engaging applications, delivering delightful in-store shopping experiences across different digital platforms like mobile, web, and social media. The platform's multi-tenant architecture assures superior stability and security. It includes service categories focused on intelligence, experience, and operations.     
4) What aspect of Salesforce Commerce Cloud is the best?
One of the standout features of Salesforce Commerce Cloud is its Einstein AI, enabling businesses to create highly personalized customer experiences. This capability translates into increased conversions and accelerated revenue generation. As a SaaS platform, businesses also have the flexibility to choose the most suitable configuration that aligns with their specific needs and requirements.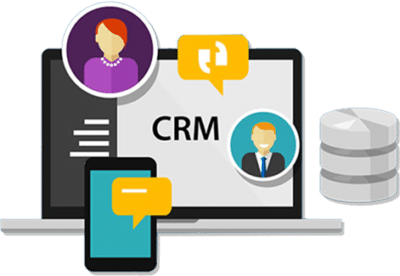 If you are new to automation and confused about Workflow or Process Builder. Need not to worry, we have got you all covered. Talk to our experts and clear all the cloudy thoughts about automation.