Introduction
If you've got an offline business, you have to be present online. Showcasing your brand is a must in 2023. To make an estimate of how much an e-commerce website costs? Don't stress yourself out, we're here to assist you. We've compiled a detailed analysis of all the necessary areas you must research thoroughly on. How to make an estimate for building an e-commerce platform? And much more.
By 2023, India will have 907 million internet users, or 64% of the country's total population. 
How to Calculate the Cost of Building an E-commerce Website? There are several factors that must be considered while planning to build an e-commerce platform. We've collated all the important areas which must be well-scrutinized before deciding on the cost of the website.
The one thing that really turns out to be disappointing is overspending on your e-commerce platform and still not being able to deliver the desired result.  
Why it is essential to build an E-commerce website?
The growth of the online market has been gaining popularity every year, E-commerce sales are estimated to reach 20.8% of all retail sales globally in 2023. For a business to grow it is more than essential to have a market online. One of the mandatory factors is to be accessible to a wider audience.
All around the globe, both locally and internationally, physical transactions have occurred. E-commerce works in a similar manner by making sales and purchases possible via the WWW (World Wide Web). The transaction process is a mandatory aspect of product or service exchange with currency via an electronic mode.
Despite the 23% annual growth of the e-commerce sector, 46% of small companies still don't have websites.
Whether you're a tech geek or an occasional user. Data privacy laws have become more stringent. Additionally, you should be aware of all of the rules that govern your website as well as the idea of an e-commerce site before starting an e-commerce firm.
E-commerce firms have a huge opportunity and are expected to increase by 265% between 2015 and 2023, from $1.5 trillion to $5.9 trillion.
After learning the fundamentals of e-commerce websites, let's understand the importance of defining an e-commerce development cost and why investors must pay attention to such resources.
Are you looking to take your ecommerce business to the next level?
Get Ahead of the Ecommerce Game: Professional Development Services to Boost Your Online Sales
Should you invest in an E-commerce website?
Internet users love e-commerce websites, and every year, more and more purchases are made online. Everything is possible because online shopping offers such tremendous ease. Through various marketing strategies, users get persuaded to use e-commerce platforms. Limited period offers festive special sales, and exclusive user discounts all influence consumers to shop more.
With more than 1.92 billion people purchasing goods online, there are many potential customers for the e-commerce industry. This makes it worthwhile for individuals looking for a reliable source of income. 
Additionally, internet stores provide you the flexibility to shop whenever you want, day or night, which increases sales. Especially after the pandemic, people have more relied on online platforms. Hence, it is quite smart to invest in a quality e-commerce platform.
Also, read: How to Localize your Mobile App: Complete Guide
USP of Custom stores for E-commerce website
Copy Infographic
Design Customization
Regardless of how many templates are available, you can never discover the ideal one to represent the color scheme, concept, and mood of your specific brand.
With a custom website, you are given more freedom to develop something that is exclusively associated with your company. Therefore, the e-commerce expense of a website will be worthwhile. And for sure you won't be dissatisfied with the results.
Did you know that your site's web design accounts for 94% of first impressions? Website credibility is derived 75% from design.
Continuous Assistance
The e-commerce sector is in a fluid state that is constantly changing, and no one can predict what will be trending in a month.
As a result, in order to maintain a competitive edge, you must be prepared to execute various adjustments and updates.
While the template-based platform only offers a standard set of capabilities without any extensions, you can create the groundwork for customization in your website (which will affect your e-commerce site cost appropriately).
Enhanced SEO  
When creating your own website, keep in mind search engine optimization, which will greatly increase your traffic as soon as the site is live.
The bare minimum options offered by templates, however, might not be sufficient for a successful launch of an e-commerce website. In this manner, a cheap e-commerce website design will affect its calibre. 
A click-through rate of 34.6% on a desktop is typical for websites that appear as the first result in Google searches. 
Credibility 
The website builders feature attractive templates, but they will serve as the framework for a lot more than just your store.
The client will believe that you are a one-day store that has chosen not to invest in custom design and features and has calculated how much for an e-commerce website you need to obtain quality results if you choose this strategy. 
Infinite options
You can implement any features and ideas you have for a personalized website that will benefit your company. The responsibilities of your store can be completed using any functional integration and technology.
The quality of the website is hugely impacted by the custom-based website. On the other hand, custom designs give you endless possibilities.
To put it in simple words, a template-based website can help you to build and launch your website. But it won't turn out to be competitive and edgy in the market.
Now let's step-by-step study well all the possible factors that must be kept in mind while planning an e-commerce platform.
Also, read: The Ultimate Website Maintenance Checklist for Businesses
Factors that must be kept in mind while planning an E-commerce Platform
Copy Infographic
1. The total number of pages on the e-commerce platform
Cost – $1500 – $2000* / 10 pages 
The amount of pages you desire on your site is the first significant cost element for e-commerce web design. Almost, the answer for e-commerce websites is 250+ pages on average. This implies that compared to websites that produce business leads from a small number of pages, your cost per page will be substantially greater. You can still conduct the number of page breakdowns in accordance with the number of items you sell.
Now, it makes sense for every one of your products to have its own page on your e-commerce website. Once your firm starts to get off and you start to expand, you might receive more than that.
For all of your products to be displayed, you'll also need category pages. You might even want to provide unique profile pages for users that create accounts. An e-commerce website will contain a lot of pages, but ultimately the decision is yours.
As a result, there will be a larger initial investment and higher e-commerce website design costs, but there will also be greater long-term revenue potential.
Also, read: Top Web Development Challenges and Solutions
2. Web designing cost  
Cost – $5 – $100,000* 
Creating an e-commerce website requires additional significant costs, however, your success depends upon the overall design of the website. The layout of your website determines how new visitors perceive you.
Potential clients will assume that your firm is the same way if your design is basic or outdated. It's a human tendency we end up liking anything which looks attractive and tends to avoid the basics.
You will consequently be losing clients left and right. You, therefore, need a web design aesthetic that complements your brand to make sure that doesn't happen. Four sorts of web design styles are often used: world-class, high-end, somewhat styled, and simple.
Simple websites have good looks and work as expected. Although there aren't many surprises, it's a good initial start for a website. Sites that are moderately styled are more creative and make better use of their given space. That can entail adding more graphics, a more striking colour palette, or other design features.
High-end websites are characterized by a professional and distinguished appearance. They're clean-cut with high-resolution images and colour schemes that are appropriate for the website's primary demographic. 
There are also top-notch websites. These websites make use of interactive components, high-resolution photos, videos, and a wide range of user-friendly features in order to outperform the competition. 
A top-notch website wins' honours in addition to providing users with the best possible experience. In other words, if you want to become the next mega-giant, you need a top-notch website. However, expect to pay more for the design of your e-commerce website. 
On the other hand, you can fulfil the basic task of building a website with minimum features and design.  
3. Copywriting for website  
Cost – $50 to $600* / page 
Any website, even those for e-commerce, needs copywriting to be effective. Thankfully, e-commerce websites require fewer text-only pages than other websites. The primary pages to be concerned with are the terms and conditions, privacy policies, and other such details.
You can also develop pages that allow you to focus on particular segments of your market if you so choose. You could, for instance, target audience as per being area specific.
The content you want to add and what you want on your pages will determine the copywriting charges. You won't pay that much for brief pages with a few hundred words and no photos.
However, a 3000-word page with interactive elements, subheadings, JavaScript inserts, and customized programming will incur additional design expenditures for the e-commerce website.
Also, read: How to turn a website into an App: 3 ways to go
4. SEO analysis for E-commerce  
Cost – $850 to $5500* / month 
SEO for e-commerce refers to the practice of enhancing your website to ensure that it appears more favourably in Google search results. It plays a significant role in your e-commerce site's long-term performance as well. You must be able to draw in clients who utilize search engines if you want to increase your revenue. 
Otherwise, you won't have the consistent flow of new and returning clients that you require to stay in business. However, e-commerce SEO will cost money on a monthly basis. It takes a lot of constant work to rank effectively in search engines so that your rivals don't push you out of Google results.
This indicates that SEO is a continuous process. In order to attract new clients, you must constantly improve your website. You will just lag behind your rivals if you don't. Plan accordingly for this continuous cost of the online store.
5. Responsive design pricing for E-commerce website
Cost – $3500 to $25,000*
Any e-commerce website today must have a responsive design. Customers will visit your website via mobile phones, tablets, or even watches, regardless of what you sell. Given that they currently account for approximately half of all Internet traffic, you must accommodate them.
An adaptive design accomplishes that. The e-commerce website will automatically fit and adapt to whichever device a person is using to shop using responsive design. As a result, customers who view your website on a smartphone will enjoy a wonderful shopping experience with a flawless layout and complete functionality.
The cost of responsive design is an essential component of creating an e-commerce website since it represents a significant loss for any business and makes it more difficult to expand your website's user base.
Also, read: Software Development Time Estimation: A Practice Guide
6. Database Integration 
Cost – $25,000 to $35,000* / integration 
A website's database integration is normally optional, but it is required for e-commerce businesses. Database connection enables your business to centrally store data about your customers, workers, and goods.
Therefore, database integration is required if you want your entire organization to have access to a shared hard drive that houses corporate data. However, clients also require database integration. A database enables users to register on your website, select preferences, and have a more customized experience.
Database integration can also be used to save credit card numbers so that clients won't need to enter them again. You could also just use it to store the usernames and passwords of your clients to avoid any inconvenience.
The database connection is a cost to include in your e-commerce website development budget whether you want to simplify client buying or improve company communication.
7. Cost of Functionality  
Cost: $2500 to $30,000*
You will obviously require all of the functionality that comes with building an e-commerce website. Shopping carts, checkout procedures, consumer identity protection, and personalization are some of these features.
You might also want to display many pictures of the same item or even videos that illustrate how to use particular things. Specification papers, MSDS sheets, and other materials may be included with some products in addition to the product listing, which is required by law.
Making all of that determination can take some time, so it's better to speak with a web designer or developer about the best course of action for your particular website. However, it's still a good idea to consider these concepts in advance. Making an e-commerce site that is simple for your customers requires a lot of work and testing.
Also, read: Mobile App Development Process: Step-by-step Guide
Content Management System Pricing  
Cost: $25000 to $55,000*
An application that is used to manage content, allowing various users to generate, update, and publish is known as a content management system (CMS). The way content is normally shown in a CMS is based on a collection of templates, much like a website, and is saved in a database before being displayed in a presentation layer.
However, even if price matters, it shouldn't be your final decision. What kind of functionality you require for your e-commerce site should be your primary concern?
You want all of your categories and product pages to appear the same as you'll be adding new ones. This enables you to strengthen your brand and give your users a comfortable, recognizable experience.
In light of this, choosing your CMS is a crucial choice that you should give great thought to. Examine what each firm has to offer, think about your future objectives, and choose the solution that makes the most sense, even if it is a little more expensive.
Also, read: 7 Reasons to treat web application architecture seriously
Regular costing for an E-commerce Website – Additional Price
The choice of CMS is one that needs considerable thought. Examine what each firm has to offer, think about your future objectives, and choose the solution that makes the most sense, even if it is a little more expensive.
Domain name
For an e-commerce website to be successful, it must have a distinct domain name. The online address of your business is its domain name. You simply cannot create a website without it because it is an integral aspect of your whole brand.
You can obtain domain names for as cheap as INR 500 a year when buying them. Typically, you can purchase a domain for up to 10 consecutive years to maintain control over it.
However, you might have to pay a little bit more, perhaps INR 1200 per year, if you want a brief domain name with ".com" at the end. Domain names can occasionally sell for hundreds of dollars or even thousands of dollars. However, they often sell for between INR 80 and INR 1000 per year.
It's crucial that you configure your domain to renew itself automatically. This way, even if you're using a credit card with a close expiration date, you at least receive an email reminding you that you need to re-up your purchase before your domain expires. You can also utilize your bank account information with some domain name services, which eliminates the need for expiration dates.
However, the price is unaffected by the mode of payment you select; it's only a matter of convenience.
Web hosting
After purchasing a domain, you must find a host for it. Internet users can reach your website thanks to hosting services. They allow you to construct your website by giving it room on their servers.
Some businesses, like WordPress or Squarespace, sell hosting along with domain names. However, the majority of businesses that market both frequently also utilize template websites, which make your website appear to be identical to everyone else's.
The finest course of action is to locate a host that enables you to construct your own unique website from scratch. In this approach, your company will stand out from the competition thanks to a distinctive online presence.
However, the price differential for hosts is quite significant. That's because some providers merely give you server space, while others also help and provide extra services for your website. 
Although support may not initially seem important, it is crucial if you own a sizable e-commerce website. You need to have a phone number you can call if something problem occurs with your website so you don't lose a day's worth of revenue.
In other words, if you get hosting at a valuable rate, you won't receive much support. However, investing in quality might pay off over the course of your site's existence.
Also, read: Web App Development Cost: The 2021 Prices Breakdown
Interactive multimedia
Flash and multimedia components are excellent methods to increase the visual appeal of your website. Because of its great level of customization, Flash is well-known throughout the Web. Flash has the potential to be your website's most important component in the proper hands.
Flash does have one disadvantage, though: search engines can't read the code it contains. As a result, it's crucial to employ Flash selectively rather than throughout the core of your website if you do decide to use it.
Videos are a useful form of multimedia for your website. Multimedia can be used to supplement product lists, images, and descriptions to provide customers with a clearer understanding of what each item accomplishes.
Utilizing video also makes it possible to advertise your website on YouTube and other social media platforms. When you want to draw in new clients, eye-catching material is a game-changer.
SSL certificate
When a website and a browser use the HTTPS protocol, a secure, encrypted connection is made possible via an SSL certificate, which is a type of digital signature. In turn, HTTPS encrypts the data being transmitted using the SSL or TLS cryptographic protocol.
The fact that you will be working with users' personal information and other sensitive data that needs to be protected from third-party interception makes this certificate crucial for e-commerce websites.
Such a certificate typically costs between INR 500 – 15000 as part of the overall expense of developing an e-commerce website.
Ecommerce website maintenance
Your website requires maintenance to remain in top condition, much as construction workers fix and maintain roads. E-commerce website maintenance entails addressing any faults that appear, adding new components to certain areas of your site, and overall keeping it operational.
Website maintenance is crucial, even while it could cost a little more than you'd like to pay, and you might not immediately notice its advantages.
When online consumers are unhappy with any brand or business, 55% of them notify their friends and relatives.
Without timely maintenance, our website might have a few problems eventually. This could manifest as a glitch with the checkout process, a graphic error on your product photos, or even inflexible sites.
You need to be certain that you have someone on your side who will maintain your website operational every day, no matter what happens.
Also, read: Top Web App Development Mistakes to avoid in 2022
An average cost for an Ecommerce Website Design
To put it simply, the cost of a custom e-commerce website design might range from cost range and higher. This variation in cost is the result of building a custom website from the scratch. You can build a website from ready-made templates but it's only successful for a short period of time.
Let's now determine the cost of an e-commerce website. We recommend dividing up e-commerce websites into simpler and more complicated platforms in order to make the situation even clearer. In order to handle the amount of load and rank effectively in search engines, large e-commerce sites need to be well-architected.
It is what drives up the cost of e-commerce websites (among other factors like distinctive design). The tech stack, incidentally, varies from task to task. In this approach, a basic pricing list on an e-commerce website might not contain push notifications or coupons, but it's difficult to think of a large-scale platform without these capabilities.
Following we've explained different types of e-commerce websites. The final cost of creating a digital solution or an e-commerce website will be directly impacted by the platform one chooses.
Single brand website
As such websites solely sell products from one company, these e-commerce platforms are some of the most popular and relatively simple to create.
In order to establish a website, it is sufficient to create a storefront with products, listings, and the option to add them, as well as a basket with checkout, and you are ready to go. This method reduces the functionality that could be used to assess how much e-commerce costs.
A few examples of such websites are the platforms of brand giants such as H&M, Urbanic, Adidas, and many others. For example, when you visit the H&M website, you will see clothing and footwear produced only by this brand.
Online retailers
Numerous huge retailers that sell products from other companies rely on this kind of platform as their foundation.
Such websites are more challenging to create since there are many more products available, necessitating more server-side effort to ensure the website functions properly. The cost of their precise bespoke e-commerce website is so challenging to estimate.
A good example of a retailer is the Decathlon store which specializes in sportswear. The store does not produce its own goods but is engaged in purchasing from famous brands and selling them in its store. For example, the website contains clothing from sports companies such as Caperlan, Domyos, Fouganza, and many others.
Marketplaces
The largest platform for private sellers and businesses to list their goods for sale is the last kind of e-commerce website.
Amazon is the marketplace with the most customers. They provide full control over private sellers' accounts, performance (on-site analytics of sales, returns, refunds, etc.), and other aspects of their business.
Additionally, merchants are able to manage their shipping, interact with customers, and set their own prices for their goods.
Several significant cost factors affect how much it costs to establish an e-commerce website:
Number of features and their complexity
The difficulty of the website's design
The number of third-party integrations
The location of the developers
Also, read: Factors to Consider in Determining Mobile App Development Cost
Number of features and their complexity
To simplify, as your website expands, so do the technical requirements. and the price of developing an online store. When it comes to price, all of these factors—screens, buttons, fields, and logic—matter a lot.
In addition, building an e-commerce website can be expensive because developers frequently need to leverage third-party APIs (such to integrate payment systems or social login) or write custom code.
In the following section of the post, we'll break down the price of developing an e-commerce website by feature.
But here is a list of the pages that our clients frequently query, the main page, Favourites, Shopping Cart, Checkout, Blog, Category, and Product pages. 
Additionally, the following elements help determine a final estimate for the price of an e-commerce website push alerts, recently seen products, product ratings and reviews, a search bar with filters, and integration with payment systems. 
Custom Website Design
The complexity of the design directly correlates with the cost of developing an e-commerce website. Since clients want a quick, easy, and transparent select-buy process, design is about more than just aesthetics. or even persuading people to purchase specific goods.
Additionally, be prepared to pay more for your e-commerce website if you want to include animations or have an option between 2-3 visual concepts (designers require time to prepare them). Your website may also need to appear well on mobile devices. There's a solid reason for that: in 2021, smartphones will be used for 72.9% of all purchases.
Because of this, you might want to include adaptive web design in your list of web development services and factor it into the cost of your e-commerce website. With the help of adaptive web design, websites may display properly on a variety of devices, including mobile phones, eliminating the need to create native apps for iOS and Android. 
Number of 3rd Party Integrations
Be prepared to pay more for your e-commerce website design if you want to incorporate third-party technologies to manage payments, add a live chat feature, or modify delivery options. Starting with essential payment integrations.
Location & Developer 
To calculate, how much it costs to build an e-commerce website. One must first consider the hiring team's availability & also location. As these factors might impact the overall time and cost of your project.  
You should be aware of the time required for e-commerce website construction in order to assess costs effectively. Remember that to create a product this complicated, you need a team of professionals in addition to software developers. 
Also, read: What can web-based applications do? – the expert approach
E-commerce overall website cost by Cynoteck
Cynoteck helps in e-commerce website development solutions. We help to deliver efficient and effective e-business solutions that are flexible, scalable, and capable of increasing conversion rates. Launching any e-commerce solution requires a long list of processes right from its developing process to its product delivery. We at Cynoteck, analyse and understand all the individual needs to provide you with the best effective E-commerce solution to meet your organization's requirements. 
We offer a wide array of web application development services to augment, develop, manage, and better maintain your web material at a reasonable cost. 
We offer a complete suite of services including custom websites, web applications, e-commerce online solutions, mobile phone integrations, and much more to fulfil the needs of small, mid-sized, and large businesses. Our core area of work has been into building scalable web portals conforming to Web 2.0 standards – sites that can withstand millions of hits every day while surviving scalability and security pressures. 
Are you looking to take your ecommerce business to the next level?
Get Ahead of the Ecommerce Game: Professional Development Services to Boost Your Online Sales
Frequently Asked Questions:
Q. How much would it cost to build e-commerce properly?
It all depends on your vision. Your objective should be to be able to choose the ideal tool balance and begin to build on it. To implement the idea, you might have to keep changing the process from time to time.  
Q. How much does it cost a small to medium-sized business to have an e-commerce website?
A basic e-commerce website can cost $21000 or more in functionality and $3000 or more for a unique UI/UX. The price for more advanced features is $29000. 
Q. What services make an e-commerce website effective?
There isn't a formula that works for everyone. However, features such as professional UI/UX design services, a straightforward checkout, a wish list, automated emails, and regular blogs might be favorable for your growth. 
Q. How much does it cost to hire a professional to build an e-commerce website?
If you chose to outsource the creation of your e-commerce website, the cost to employ a professional will depend on the area they are located in and the hourly rate for developers in that nation. 
Q. What factors impact the quality of an e-commerce website?
Factors such as simple & quick navigation, fast loading time, clearly stated policies, smooth checkout process, a design that doesn't distract, promoting related products, and accurate product descriptions impact the quality of an e-commerce website.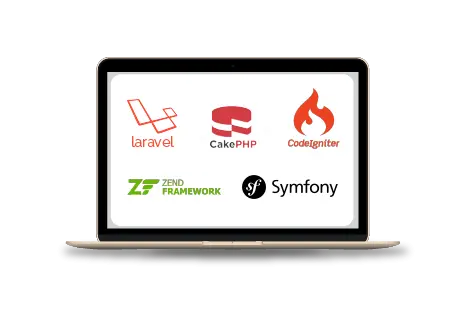 Are you looking for a reliable software development company? Our highly skilled software developers enables us to deliver result oriented software development services. Contact our team to understand, how we can help you in achieving your business goals.