According to a survey conducted in February 2021, 57% of people spend five or more hours per day on their phones.
Dependency on mobiles has increased more than ever. Be it for leisure, work, or entertainment, the go-to is our cell phones. In 2023, if you want to business to grow exponentially you must market your products and services through Mobile-first Strategy.
Not only does it help to reach out to the target audience much faster but also helps to interact in a wonderful way. The success rate of consumers checking and responding to emails is way less nowadays. On the other hand, connecting to the user base via different digital platforms that are easily accessible via mobile is way more.
According to Statista, the number of smartphone mobile network subscriptions worldwide reached almost 6.6 billion in 2022 and is forecast to exceed 7.8 billion by 2028.
Developers and businesses are both looking for solutions to guarantee that their platforms are accessible across numerous devices to meet the needs of their customers as the world grows more dependent on technology and the connectivity of the internet.    
This blog post will discuss the principles of mobile-first design strategy, its significance, and methods that you can use to improve the websites and online platforms of your business to offer you a thorough grasp of the concept.    
What is Mobile-First Design Strategy?
 A mobile-first design helps to strategize app development and create a result-oriented approach. Designers are putting more of an emphasis on mobile devices as their "primary platform" for digital products as the percentage of users who use them rises.
This indicates that the small touchscreen is taken into consideration throughout the entire design process, with modified versions for desktops, laptops, and other "large screen" devices following.
According to Sensor Tower, user spending on Google Play is projected to reach $60 billion by 2023 from $53 billion in 2022.
The Rise of Mobile Devices
Earlier, websites were frequently created under the idea that desktop computers would be used to visit them more frequently. Developers eventually tried to change these websites by removing some features to improve browsing on mobile or tablet devices. 
This method of website scaling down is referred to as the Desktop-First approach or Graceful Degradation. The fact that some web components do not adapt effectively to smaller screen sizes is a drawback of this strategy. The visual quality of websites on smaller devices suffers as a result.
Developers created Progressive Advancement or Mobile-First Design as a solution to this issue. With a mobile-first mindset, website designers were urged to start by building for the smallest devices and then add more features for larger screen sizes.
Also, read: What are 8 Ways to Increase Sales with your Web Design?
Benefits of a Mobile-First Design Strategy
It is 2023 and there is a huge slurp of rise in small-sized start-ups. People nowadays have ideas and know ways to execute them. The only thing they look for is to know 'How to market their products in the best possible ways.
And this is where the most convenient way comes up is having a mobile first strategy. Mobile helps customer-oriented businesses to grow exponentially as it is the fastest revenue-generating tool.     
The following are several reasons to prove that mobile-first website can be the absolute right move for you! 
Copy Infographic
Distinctive competitive advantage
Well, if you have a strong base in mobile then you are ahead of your competitors, how? The easiest way to reach out to users is via mobile as people spend most of their time on cell phones. Everyone jumps up to check their notifications, offers, reminders, and whatnot.
Opening a desktop or laptop screen includes a series of events but checking phones is one of the easiest ways to interact with your customer base. If you have your mobile-first strategy, then you are ahead in the race for sure.   
Improved customer visibility    
You can use mobile technologies to expand into untapped markets and streamline product distribution: It is much simpler to reach out to potential clients via a mobile website or app than it is to open a physical store or office, whether it be for physical goods or services.
The long-term return on investment of mobile development is clear when considering the necessary infrastructure and ongoing expenses for operating a brick-and-mortar store.    
Increased Customer Satisfaction and Ongoing Loyalty
Connecting to clients gets easier through mobile. Users are addicted to checking their mobiles all the time. It is the first thing they look for after waking up. If your business has mobile-first strategies well-implemented, then it is a win-win for you. Creating a wholesome experience for you can be a lot easier.  
Diversified revenue channels 
You can boost the margins of current revenue channels or add new ones with a mobile-first strategy. Numerous monetization methods are available for mobile apps, such as in-app purchases, gamification features, upgrades, and premium features.    
Unrivaled data pool
Apps are a terrific source of insightful data about your consumers and their behavior patterns when it comes to mobile usage statistics. Additionally, you can get information from wearables about location, activities, and health measures. 
Using ML and AI, you will be able to provide more personalized experiences and more effectively target your clients with tailored offers if you have access to adequate data.
The development of AI may make your data an even more potent instrument, enhancing the value of your mobile service and generating income for your primary business. 
Improved customer experience
In terms of user experience, functionality, and performance, mobile apps are superior to web alternatives.
Additionally, they have a higher chance of exceeding client expectations for the customer experience: Offering a more practical approach for your consumers to complete their daily duties with ease is a wonderful strategy to gain their loyalty as users' mobile usage increases. 
Futuristic advancements   
Businesses that focus on mobile first strategy are more adaptable and better able to respond to the latest problems. Additionally, a sizeable portion of benefits are there around mobile development.
Adopting modern technologies and tools will be much simpler with the right mobile tech stack, keeping you one step ahead of your rivals. 
After navigating all the benefits of mobile-first you can easily ensure the success of your business. Now let us dive into understanding the principles of Mobile-First design principles: 
Also, read: How Can a Web Development Company Help Your Business to Grow?
What are Mobile-First Design Principles? 
1) Cultivate Internal Growth 
Make sure your internal business procedures are compliant with your plan before concentrating on mobile innovation efforts that will benefit customers.
It is recommended to first analyze your requirement in terms of mobile developments. If your business has a solid corporate mobility strategy, you have a better chance of succeeding with mobile experiences for customers.    
2) Optimize existing products for mobile users
If you currently have any consumer-facing products, such as a website or mobile app, make sure they are up to date and offer a satisfactory mobile user experience.
To be able to serve the mobile audience, irrespective of the device or display resolution they use, every web-based product must be responsive by default.    
Any mobile product must have optimized performance and speed; thus, you must also pay attention to those. Your clients will stop using your app after the first use if it takes an excessive amount of time to load or has several problems.    
3) Adopting agile methodologies  
Did you know that agile methods are one of the best ways for a great mobile experience? How? As this approach happens to take one issue at a time it helps to cater to demands easily. Mobile development also happens in the same way.
There are a lot of similarities between agile methodologies as well as mobile developments. You can prioritize what is most important and make the development timeline and expenditure realistic by reducing your product concept to an MVP.    
Agile methods can be practiced by following different steps. Incorporating various phases of development helps to deliver the best results. One such step includes testing and validating.   
Agile allows you to effectively manage both your internal personnel and a remote, specialized software engineering team.
You will be prepared to change course and expand your workforce quickly and affordably, if necessary, which is a terrific method to increase the flexibility of your organization. 
4) Channel investments into the expansion of mobile product   
Successful businesses that have flourished over the years might not have mobile adoptions. The influence of mobile phones is the latest.
Dependency and expansion are something that has happened in a noticeably short period. Now in recent times, if you want your business to continue to flourish it is quite compulsory to enter the mobile domain.  
It can be scary to start in a space that you have not navigated earlier. But with the right approach, you need not worry. Discovering a new domain can help you grow and maximize your profits.     
5) Adopt new customer service channels
Customer-first means mobile. If your business incorporates practices of user-preferred platforms, then it is a green flag for you. Social media and other different apps can help you build great customer platforms. There are many options available to choose the best platform.     
Artificial intelligence-powered virtual assistants are becoming more popular among customer care platforms that use chat. With the use of AI, you may automatically respond to straightforward and general requests, freeing up your resources for other projects. 
6) Leverage customer data
Due to their access to a vast client database, mobile-focused companies have an advantage over traditional brands in the market.
With the use of different caches, one can easily understand what exactly the user wants and persuade the consumer.
Customer data is a wonderful way to build products and services which have higher chances of success.     
7) Consider IoT
Numerous opportunities are offered by mobile technologies for your business. One of them is the usage of smart devices, including wearables, beacons, and the Internet of Things. By incorporating solutions from other businesses, you can give your app more advanced features and expand its functionality.
Our lives are divided into several aspects, but smartphones bridge the gap by enabling us to connect wirelessly to hundreds of other devices wherever we are. This increases the efficiency and autonomy of our daily tasks.
If you provide a customized experience to the user, then it creates a series of habits for the user. This happens because the user will prefer to use your product only. As the product provides a wholesome experience.
Also, read: Custom Web Application Development: 10 Powerful Ways to Boost Your Business Revenue
How to Implement Mobile Optimization?
Implementing mobile optimization is crucial for providing a seamless and user-friendly experience to mobile users. To begin:  
It is essential to ensure that your website or app has a responsive design that adapts to different screen sizes.  
Optimize images and videos for mobile devices to reduce loading times and improve performance.  
Streamline navigation by utilizing mobile-friendly menus and intuitive touch controls.  
Compress and minify code to enhance loading speed and prioritize content to display key information prominently.  
Regularly test your mobile optimization across various devices and screen sizes to ensure a consistent and enjoyable user experience. 
We are here to guide you
If you want to commence your business with a kick-start, then you must look for great solutions. Contacting an expert can help you make the right move for your business. Being mobile-ready can be challenging as the trends and demands keep changing at an extremely fast pace. The best way to strategize your business for a mobile-first website is to hire experts. Cynoteck offers comprehensive mobile app development services.
Having extensive expertise in the development of mobile apps for field service, on-demand, Uber-like services, and school/education management, among other things. We take pride in the fact that many of our apps have received recognition for both their usability and the services they provide. Additionally, independent ratings and review websites have acknowledged us as a top provider of mobile app development services.
Also, read: The Importance of Web Development in Digital Transformation
Conclusion 
Without a doubt, mobile-first strategy transforms every sector of business, including those that initially appeared to be the least open to innovation. However, becoming a mobile-first company requires much more than just making your website flexible and mobile-friendly. A smartphone app is no longer sufficient.    
You must apply the mobile-first philosophy to all aspects of your organization, taking into mind the criteria, to fully benefit from this strategy. However, the fundamental design objective remains the same: produce the best user experience while still satisfying the commercial requirements for the product. The distinction is that an increasing number of those consumers will be using your app or website while on the go.    
Frequently Asked Questions:   
Q. Why is having a mobile-first website important for businesses in 2023?
Having a mobile-first website ensures that your business caters to the growing number of mobile users, providing a seamless and optimized browsing experience that enhances customer engagement and boosts conversion rates. 
Q. What are the advantages of a mobile-first website for my business?
A mobile-first website improves your business's online visibility, increases website traffic, enhances the user experience on mobile devices, improves search engine rankings, and enables you to stay ahead of competitors in the evolving digital landscape.  
Q. How does a mobile-first website impact customer engagement and conversion rates?
A mobile-first website offers faster loading times, intuitive navigation, and responsive design, providing a user-friendly experience that keeps visitors engaged and encourages them to explore your products or services, leading to higher conversion rates.  
Q. Will a mobile-first website help improve my search engine rankings?
Yes, search engines like Google prioritize mobile-friendly websites in their rankings, meaning having a mobile-first website enhances your chances of appearing higher in search results, driving more organic traffic to your site, and increasing your online visibility.  
Q. Can a mobile-first website benefit my business even if I have a desktop version?
Absolutely! A mobile-first website ensures that your content is accessible and easily digestible on smaller screens, while still being responsive and adaptable to larger screens. By catering to both mobile and desktop users, you can reach a wider audience and provide a consistent experience across devices.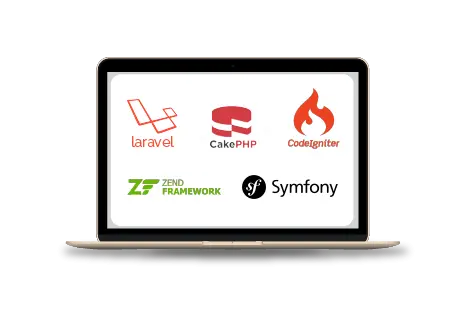 Are you looking for a reliable software development company? Our highly skilled software developers enables us to deliver result oriented software development services. Contact our team to understand, how we can help you in achieving your business goals.