Salesforce Document Generation tool enables businesses to create rich format documents on the go. Salesforce uses document generation in a variety of situations; however, it depends on the needs of the business, the processes involved, and the desired results. It comprises creating documents from Salesforce data.
If you have tasks based on events or actions, the process becomes seamless. Salesforce Document Generation can produce positive and beneficial benefits across business workflows.
Adding the Salesforce Document Generation app can improve your overall system, it can help you produce thousands of emails at once that can be delivered in a few simple clicks to all your prospects.
Integrating Salesforce data to generate PDF or HTML documents based on templates enables you to create rich format documents.
Additionally, it offers details on the contacts within your organization who might be familiar with the goods or services you are offering. The biggest benefit is that you can avoid doing a lot of manual labor and save time.
What is Salesforce Document Generation?
Document generation in Salesforce allows you to create and automate documents in Salesforce by merging data from several sources to create a PDF or HTML document based on a template. It helps you cut out manual tasks from your workday, easily produce contracts, invoices, and more, and send them for e-Signature.
It can also be used for a wide range of tasks, such as automating a complex report or staff scheduling, or preparing a quote or an offer.
The advantages of document generation in Salesforce include the simplicity of accessing always-up-to-date documents, the capability to combine data from various Salesforce objects into templates, and more.
Plus, this also helps in the elimination of manual errors, and, most importantly, the quickness with which you can produce excellent-looking documents.
Some examples of the documents that are extensively used in any organization are bills or invoices, reports, contract agreements, and more.
Also, read: What is Salesforce NFT and How Can Businesses Use It
What is the need for a document generation app?
The Salesforce Document Generation app helps improve productivity while streamlining daily Salesforce operations. Utilizing customer data and actions, you can automate some tasks.
With the help of this Salesforce feature, businesses can create documents automatically while on the go. For example, when a customer puts an order, an invoice form is automatically generated and delivered to the user.
Custom documents like sales quotes and proposals can be created outside of the Salesforce environment without the use of this document generation app.
A user will unavoidably take longer than necessary to make modifications because of custom content.
They will then need to "Save As" and start the uploading procedure for Salesforce after spending a great deal of time formatting and trying to get it perfect.
It can then be sent to a prospect or client and properly tracked at that point.
Branded document integration with Salesforce is simpler than you would imagine. Using Salesforce analytical options, such as those included in the Dashboard, you can design and conduct data analysis.
The Salesforce system offers capabilities including dynamic forms, conditional logic, lightweight components, Google maps, and encrypted document signing and allows integration with Platform as a Service (PAAS) tools.
All these issues, along with many others, are resolved by the Salesforce document generation app.
Also, read: Salesforce Service Cloud – How it can benefit your Business
How a Salesforce document generation app can benefit:
Copy Infographic
1) Improved Security
Even while a regular user might not be concerned about this, an IT department can approve a native solution like S-Docs more quickly.
2) Enhanced Speed
By eliminating the need to copy and paste data from Salesforce into your current documents, forms, emails, or proposals, this solution will help you prevent wasting time and making mistakes.
3) It Empowers End-Users
Users who are no longer dependent on dedicated IT resources are given control over document generation.
4) Provides Editing Capabilities
It offers an intuitive document editor that enables you to quickly make all necessary document settings, making things a lot easier.
Looking for Salesforce Development and Implementation Services
Send us your requirements, we will get back to you with a quote
Some of the Advantages of Using Document Generation include:
Build an automated offer template
Single-click document creation
Easy document delivery
Construct a responsive template for a customer issue/request.
Utilization of pre-built templates
Make a presentation for your account strategy.
Develop an audit report.
In a maintenance report, combine complicated data.
Collect electronic signatures
Also, read: Benefits of Salesforce Sales Cloud: Implementation and Integration
Top Salesforce Document Generation Apps – Comparison and Review
Let us look at the top document generation applications and their features. Plus, how they make it possible for businesses to use Salesforce to automatically create and deliver documents like contracts, proposals, and invoices to speed up sales cycles and improve organizational efficiency.
Copy Infographic
1) DocuSign Gen
DocuSign Gen enables you to create and send agreements for signature, trigger actions, and track status. It offers E-signature functionality and facilitates the creation of sales documents, agreements, etc., from Salesforce Data.
In addition, the Lightning Ready integration that works in Salesforce CPQ, Sales Cloud, and Service Cloud lets you store agreements automatically to the original record.
Here, agreements can be tailored to the individual's preferences, payments can be made online, and information can be saved back to the Salesforce.
Recipients can review and sign using this application from any location, at any time, and on any device.
This benefits the organization by reducing manual errors and generating invoices and sales proposals more quickly. Prospects can try out this application for free for 30 days.
Features of DocuSign Gen:
Flexible workflows and seamless document automation.
Simple and quick account setup that allows for a quick start.
By automatically incorporating or removing the appropriate content based on Salesforce data and rules, you can save time and get rid of errors.
Accurate tracking and reporting of documents.
Effectively manage the security of your documents.
2) Conga Composer
Conga Composer is an application that enables you to generate precise, pixel-perfect documents in several different formats.
With the help of pre-built templates, it enables better execution when designing your digital contracts, agreements, quotes, account plans, invoices, work orders, reports, and charts.
Utilizing the Conga Composer document generating tool makes it easy to generate your e-documents from Salesforce data. The documents can be created in Word, PDF, Excel, PowerPoint, or HTML formats.
Conga Composer eliminates the need for attachment size concerns. Additionally, this application works with Salesforce1 & Lightning, Communities, Portals, Sales Cloud, and Service Cloud.
Features of Conga Composer:
Conga Composer automates manual and tiresome tasks to enhance revenue creation.
Get the relevant data into the right template.
A secure platform for real-time document collaboration.
Provides pre-built templates for adequate documentation.
Integration of e-signature capabilities.
With one or even no clicks, you can create documents in Salesforce.
Distribution of documents based on your requirements
3) Docomotion
You can create any type of document in any format you choose with the help of Docomotion app.
Using Salesforce's process builder and visual flow tools, you can effortlessly customize your document for your business.
Additionally, because it does not require any coding, this application also helps businesses in lowering their IT and administrative expenditures.
Additionally, using a template editor built into Microsoft Word, it makes it simple, quick, and effective to create and edit document templates.
Doing so increases efficiency and improves customer satisfaction while maintaining document uniformity across the entire corporation.
Docomotion works well with Salesforce1, Lightning, Communities, Portals, Sales Cloud, Marketing Cloud, and Services Cloud. Furthermore, it offers a file attachment and an in-app e-signature feature.
Features of Docomotion:
Utilize the visual editor to create your templates.
Make use of zero-code capabilities.
Convert your documents to formats that can be configurable.
Salesforce customer data can be directly updated as needed.
Provide top-notch client service.
In Docomotion, Form Segments can be created and edited in the same manner as for regular Forms.
4) S-Docs
S-Docs is a native Salesforce application that operates seamlessly and serves as an extension to the Salesforce interface.
It supports zero-click automation with document storage integration and features a drag and drop user interface.
Additionally, you can precisely merge your data with up to two templates for effective documentation. Since the data never leaves the Salesforce cloud and is always secure, S-Docs is the safest option when it comes to sensitive customer data.
It offers several features, including run-time prompts, reusable components, support for SOQL, conditional logic, full rest APIs, and many more.
You can create reports, emails, claim forms, and welcome letters with the use of this application.
Features of S-Docs:
S-Docs is a fully native Salesforce tool.
Store your documents with ease on a variety of platforms, including Google Drive.
Support for SOQL and functionality for reusable components.
Secure any critical data.
Includes strong features without add-ons, such as batch and workflow.
Use Salesforce for configuration, administration, and security.
There are no dependencies on external APIs.
5) Formstack Documents
Formstack Documents help you automate your document generation, which also makes it simple for sales teams to create and modify contracts and proposals.
It enables businesses to create unique, branded documents using their data.
You never need to copy and paste data or contact information and can merge your Salesforce data into documents and save the time it takes to close.
To facilitate tasks like data transfer and electronic signature capture, Formstack Documents connects with a variety of third-party platforms, including Salesforce, Zoho, Google Drive, DocuSign, and more.
Additionally, you can use pre-built templates to add your personal touches to your documents, and automatically collect e-signatures.
Features of Formstack Documents
Auto-generated forms for your documents using Salesforce data.
Effective personalization using pre-made templates.
Create significant documents automatically while maintaining vital security standards.
Powerful encryption safeguards all information and documents stored in Formstack.
Utilize the feature of multiple deliveries to share your documents with clients and customers.
Also, read: Salesforce Connect: integration, benefits, and limitations
Conclusion
With these tools for automatic document generation, you may streamline your business activities. By utilizing the features and functions of these tools, you can precisely and successfully create and deliver your contracts, agreements, and proposals.
And regardless of whether you work with the finance, legal, health, or other departments, you may utilize these document generator apps everywhere. By purchasing these automation solutions from the Salesforce AppExchange as per your requirements, you may populate your Salesforce data into documents.
Bring your business the innovation it needs to get it to the next level by integrating these document generation apps into Salesforce.
Also, read: The Salesforce Marketing Cloud: All You Need to Know
FAQs (Frequently Asked Questions)
1) What is a Salesforce Document Generation App?
Salesforce document generation apps allow you to create PDF or HTML documents from Salesforce data by utilizing specific templates to create rich format documents.
Document generation apps can be used for multiple purposes like creating quotations, and complicated reports. You can update your documents frequently, merge data, get rid of human mistakes, and quickly create professional documents. 
2) What are the benefits of a Salesforce Document Generation App?
Document generating apps are used to automate key documents, forms, proposals, contracts, and other business offers. It enables you to access several templates that you can customize.
This helps you get rid of human mistakes and meet business goals more quickly while boosting consistency and compliance. 
The following are some ways how document automation in Salesforce can benefit your business: 
1) Generate offer templates 
2) Create templates for inquiry-specific responses 
3) Generate audit reports 
4) Design account plan presentations 
3) How does Document Generation App work for Salesforce?
It is easy to set up document generation apps in your salesforce. Starting with an example template, you can then modify it following your brand's standards.
To further customize it, you can simply add the relevant content. Once completed, your Salesforce users can easily generate documents with a single click. 
> Salesforce Document Generation App Features: 
> Automation of documents 
> Multiple options for file formats, simple editor 
> Data capture and dynamic content 
> Personalized delivery options  
> Security 
4) What is the pricing of Salesforce Document Generation Apps?
In the Salesforce AppExchange, Salesforce Document Generation Apps typically cost between $7 and $20 per user and month. Free apps are also available.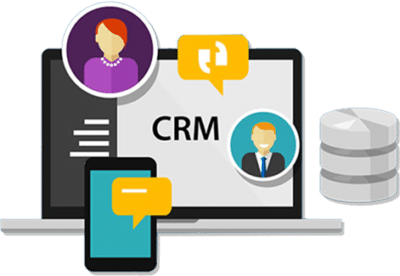 If you are new to automation and confused about Workflow or Process Builder. Need not to worry, we have got you all covered. Talk to our experts and clear all the cloudy thoughts about automation.