Salesforce is the most widespread cloud-based CRM tool that helps businesses connect and obtain information about their customer base. It has a ton of features that no other CRM provides. Now, it is that time of year now again! Salesforce recently released an updated version that is packed with features that will improve your user experience and Salesforce platform.
Important innovations for marketers who use the Salesforce platform are included in the recently released Salesforce Winter '23 Release Notes. Every year, Salesforce publishes three major updates: Spring, Summer, and Winter. Each Salesforce version provides updates and improvements that have varying effects on the Salesforce org.       
The most important feature of Salesforce is its ability to automate complicated business operations without writing a single line of code. Workflow rules and the Salesforce process builder are two of the platform's best elements.
The capabilities of workflow rules are the most constrained. Although Process Builder expands Workflow's capabilities, still Salesforce Flow is the most powerful automation tool.
Since Salesforce has been expanding the features of Flow, the previous two automation tools have been retired.
Salesforce will stop offering Workflow rules and Process Builders by the end of 2022.
You will still be able to use the Workflow and Process Builder features, but you will not be able to develop new or better automation using them.       
So, if you are using Salesforce CRM for your business or organization's marketing operations and want to learn more about it, you have come to the right place.
In this blog, we will go over all the information you need regarding the Salesforce Winter '23 Release.       
Also, read: Salesforce Data Migration Checklist: How to Get Started
Some Highlights from the Winter '23 Release of Salesforce       
The Salesforce Winter '23 Release is receiving a lot of attention from marketers that utilize Salesforce as their main tool. Tremendous changes are included in this release for them.
While some changes help us save time, others alter the way we work to keep up with increasing technological demands. Let us look at what Flow has in store for us in this release:       
1) Cut and Paste Flow Elements       
You know how frustrating it may be if you have ever needed to shift a Flow element from one section to another.
A component had to be copied and pasted into a new area, any references to an older version of the component had to be updated, and finally, the older component had to be deleted.
In response to this trouble and pain, Salesforce has added a new function called "Custom Element" to Flow.
This enables you to cut and paste a flow element, doing away with the need to clean up your flow after moving an element. In this manner, the characteristics of the original elements are preserved, and there are no post-copy considerations. This is a huge relief! 
2) Workflow Rule Creation will not be available anymore
Salesforce users will no longer be able to create any new Workflow Rules as of the Winter '23 Release.
Now, if you attempt to construct a new one in a sandbox, a prompt advising you to utilize Flow Builder in its place appears.
Existing ones can be modified, deactivated, or kept active for the time being. As Salesforce continues to encourage users to move toward Flows, this is the next significant step toward completely retiring Workflow Rules.
Your current Workflow Rules will not be impacted by this upgrade because you can still activate, deactivate, and modify your existing automation.   
Also, read: Salesforce Data Cleansing: Best Practices & Processes
3) Go to Connections in the Toolbox to view all incoming
Now, a button in Flow Builder's Toolbox allows you to toggle it ON or OFF. This provides you with more room on your canvas to draw your Flow.
Additionally, locating incoming go-to-related elements is simple. To examine the connections, simply click on any element and select Details. 
4) Launch Screen Flows with Lightning Web Components 
With the new "lightning-flow" component, you can now incorporate Screen Flows from Lightning Web Components LWCs.
You can just create a Screen Flow and carry out DML operations based on Flow data instead of creating a form, a complicated input collection, and branching logic in your LWC.       
5) Utilize the Formula Builder in the Collection Filter Elements and Flow Resources       
Before clicking the "Save" button on Flow, Flow did not issue any warnings when adding a new formula to the Formula resource type.
No more taking shortcuts to complete the same task. When you are finished writing the formula, click the "Check Syntax" button on the Create Resource type Formula page.
If there is a grammatical issue in the formula, Flow notifies you right away; otherwise, it displays a tick mark with the text "Valid."
In a Collection Filter Element, Enhanced Formula Builder is also usable.       
6) Set Time Offsets for Scheduled Paths in Months
Salesforce customers could only create planned pathways before the Winter '23 release by looking at the duration since a trigger (in minutes, hours, or days).
Before choosing a time source, you could only specify offsets in days, hours, and minutes.
If you run a product subscription business and want to notify your subscribers when their subscription is about to expire or want to provide an early discount if they renew their subscription early.
Then you can send them an email one or two months in advance and retain them.
You can now schedule your path to run on the same day in a different month using this new Salesforce functionality.       
7) Use In and Not in Flows/Operations to Find Related Records
The Get Records, Update Records and Delete Records aspects of flows now support new operators.
Now you can filter and locate related records using the "In" and "Not In" operators in the Get Records, Update Records, or Delete Records components.
Users can obtain related data without utilizing a Loop element with the help of these new operators, In and Not In, which also enable Flow to utilize fewer SOQL queries and DML statements.
These operators work with collections of the types of Text, Number, Date, Date/Time, Currency, and Boolean.
Also, read: What is Salesforce Genie?
8) In a Screen Flow, Select Multiple Records from a Table (Beta)
With this new edition, a list of records can be displayed on a flow screen using the New Data Table screen flow component.
You can make the table read-only when creating the screen flow or give your users the option to pick multiple records to use later in the flow.       
9) Increase Canvas Space with the Hidden Toolbox 
As was noted in the previous release, it is now possible to entirely conceal the toolbox that includes your resources and manager.
In auto-layout, it is by default hidden, but you can now decide when to make it visible again! You have unlimited room across the screen to design complex Flows.       
10) Update Related Records Using Record-Triggered Flows
Do you recall how we used to update records that were connected to the record that initiated the process?
In a Record-Triggered Flow, you can now carry out the same action in a similar manner.
With the new feature included in the Winter '23 release, you can use record-triggered flows to update any connected records to the record that initially prompted the flow.
With the help of this functionality, users can also configure filters so that just specific related records—and not all connected records—are updated.       
11) Sales Cloud for Slack
Sales teams can now get notifications about their accounts and opportunities through Slack and access critical information.
With this update, your sales team will be able to engage in channels that are opportunity-focused and automate record update notifications that are sent right into Slack from Salesforce.       
Also, read: Salesforce Robotic Process Automation, AI Capabilities to Einstein Automate
12) Dynamic Forms for Standard Objects
You can add Dynamic Forms to your Lightning Record Page to further customize your page layouts.
Finally, Accounts, Person Accounts, Contacts, and Opportunities can use dynamic forms! By migrating the Record Detail component to a Dynamic Form component with just one button, you can also automate the creation of dynamic forms.       
13) Filter and Review Custom Report Types
To guarantee that the report type contains the fields required for the report, users can now filter custom report types by particular fields.
Up to 20 fields necessary for the report they are producing and can also be filtered by the user.       
Users can now evaluate the structure of a custom report type before choosing it and starting to produce a new report.       
14) Utilize the User Access and Permission Assistant to manage your permission assignments 
An app called User Access and Permissions Assistant can be used to report and analyze access assignments.       
The following are some features of this tool:       
To better understand who has what access, reporting on users, permission sets, or permission set groups.   
Transforming a profile into a list of permissions.   
To examine everything that depends on a given permission, you can report on permission dependency and visualize it.   
Click the link below to watch the videos of Salesforce Marketing Cloud Winter '23 Release Highlights
https://salesforce.vidyard.com/watch/Xo4DUCY7vyTsQJPsVBJzWN?
Summary 
The Winter'23 update of Salesforce is now finally available. The Winter'23 update is quite comprehensive and full of features that provide members with additional convenience and time savings. Every component of the Salesforce ecosystem, including the products, licenses, and users, has been touched by the improvements from this version or release.       
Moving your current processes to Flow will not be simple because Workflow Rules and Process Builder have both been around for a while. It will take time to set up new flows, and many Salesforce employees who may not yet feel completely at ease using Flow will also need to receive additional training. Get the full advantages of these new features and make the most of the ever-expanding and ever-improving SFMC ecosystem.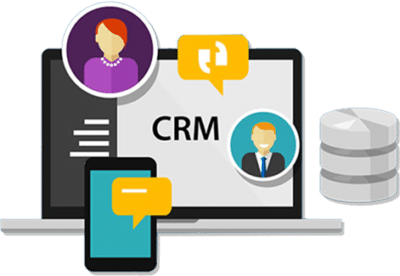 If you are new to automation and confused about Workflow or Process Builder. Need not to worry, we have got you all covered. Talk to our experts and clear all the cloudy thoughts about automation.