Salesforce, the industry pioneer in CRM, introduces "Salesforce Genie." In the CRM sector, it is recognized as Salesforce's most incredible invention. It paves the path for highly personalized, real-time customer experiences. This Salesforce Genie, which is a hyper-scale real-time data platform, powers the whole Salesforce customer 360 platforms.  
To create customer magic, Salesforce Genie integrates data sources from many channels and interactions into a real-time perspective of each customer. Genie helps organizations and industries in providing their customers with better user experiences.
Using Salesforce Genie, every business can transform data for the best customer experience. Genie enables seamless solution delivery and highly personalized customer experiences across service, sales, commerce, and marketing. These solutions are tailored to the changing information and needs of the customer.     
Salesforce transactional data can be merged with Genie's Data. Genie streamlines the data integration process by pulling in data from all channels and including built-in connectors. With the most recent partner integrations, Salesforce expands the power of Genie to every sector and cloud. This helps businesses provide more individualized, impactful experiences.     
Salesforce Genie: More Than Just a CDP 
A Customer Data Platform (CDP) helps businesses better understand their consumers by compiling reliable, first-party records of every contact. These contacts are those that a client has with your services and tools. It is a centralized and consistent source of data.     
The Salesforce 360 Platform is being empowered by the Salesforce Genie, a hyper-scale real-time CRM. The real-time customer and transactional data are transformed to create a unified view and a single source of truth for customer interactions.
Genie has built-in connectors that allow data to be retrieved from every channel. It gathers all your customer information from every channel into a single, live customer profile. This makes it possible to consistently deliver a more intelligent, real-time experience to Customer 360.     
You can develop a real-time view of your customers and provide them with a wonderful experience. By integrating data from several teams, including IT (Information Technology), customer support & service, sales, and marketing.
Using Genie makes it possible for teams to satisfy the demands of their clients. It does not matter whether they are in the process of purchasing a product or receiving product assistance.  
Also, read: Salesforce Robotic Process Automation, AI Capabilities to Einstein Automate
What is the business impact of Salesforce Genie?     
With Genie, real-time data can be utilized by Einstein AI and Flow automation services to enable more responsive and dynamic engagement and actions. Based on real-time data, Einstein can provide customization and predictions. This real-time data can now be used to automatically start actions.     
The Salesforce Genie provides businesses with real-time solutions. It makes it possible for them to communicate with customers in real-time.
Customers receive an astounding level of support that they have never experienced before.
It furthermore enables marketers to carry out effective automated campaigns & create lasting connections with customers.
The data is combined by the Genie into a unified client profile. This can then be used right away to make exceptional personalization.     
Also, read: A Beginners Guide to Salesforce Financial Services Cloud
How does the Salesforce Genie work?     
Businesses all over the world gather a huge amount of customer data every day. There is a ton of data left over even after the data is used. The goal of Genie is to elevate customer service. The Salesforce platform includes Salesforce Genie which is the core of the entire Customer 360.
You can offer services that customers have never received before because it gathers and organizes data that is updated every millisecond. The Salesforce platform's integration of Salesforce Genie improves access to real-time data across all clouds. Here is how it works:    
Copy Infographic
Step 1) Connecting all data
Earlier Salesforce worked with transactional data. The platform can now get more real-time data from outside sources with the integration of Genie. Before Genie, every business executive stumbled to gather all their customers' data from various sources to obtain a 360-degree view in real-time.
By providing a mechanism to connect all customer data in real-time, Salesforce Genie does an excellent job of solving this issue.
Salesforce metadata is used to create Salesforce Genie, and Customer360 can access and utilize the data stored therein.     
Step 2) Harmonize your data
A customer graph is a data model that unifies the many data streams into a single profile. Regardless of where the data came from, it is now all included in a well-organized customer profile.
To create a real-time customer view that can enhance and personalize the customer experience. Salesforce Genie consumes data from numerous systems, stores it on a massive scale, and harmonizes it.      
Step 3) Engage 
Resolving identities is one of the core functions of Salesforce Genie, enabling businesses to have a single, comprehensive profile for each customer. Every business value its customers and providing excellent customer service is essential to doing so.
To close the sale, sales professionals require complete customer information that is up to date. Genie can accomplish this because it uses the lake house architecture. As a result, it is simpler to categorize and organize the unstructured data that organizations need.     
Step 4) Experience
Salesforce Genie can simplify Salesforce users' daily tasks by automating the customer journey and organizational structure. Providing your clients with the greatest possible personalized experience is Salesforce Genie's major objective.
Genie integrates data from many channels into customer profiles and prioritizes privacy with built-in compliance. This makes it simple to personalize the experience for every customer.        
Also, read: Salesforce in Digital Lending: Delivering Superior Customer Service
Conclusion
Salesforce Genie has the power to revolutionize data operations and personalize the customer experience. It helps in enhancing the overall customer experience. Salesforce Genie can also help you with all your data collection issues and make it simple for your customers to solve any of their difficulties.
Instead of using a transactional database to store data, Salesforce Genie uses its data lake as a modern architecture. It can resolve all your data collection concerns and help you in enhancing the entire customer experience. 
Also, read: What is Salesforce NFT and How Can Businesses Use It
FAQs (Frequently Asked Questions)
1) What is Salesforce Genie?
Salesforce Genie creates individualized customer experiences. In the event of a customer support contact, fraudulent purchase, consumer browsing, and much more. It leverages a constant flow of new data to remove the needless and excessive time that businesses take frequently to retrieve customer information.  
2) What distinguishes the Salesforce Customer Data Platform from the Salesforce Genie?
The obvious similarities between Salesforce Genie and Salesforce CDP may be familiar to you. That is because Genie is designed to offer a fresh, innovative take on CDP. Having said that, Genie does manage to stand out in a few significant ways.
Genie is also distinctive in that it is applicable to use cases other than marketing. Genie gathers data from all areas of Customer 360, including marketing, customer service, sales, online shopping, and many other areas.  
3) How effective is Genie in practical situations?
Salesforce Genie can provide real-time recommendations and modifications for sales calls and marketing messages to make sure everything runs smoothly for your team. To provide the customers with the most individualized experiences possible, sales representatives and marketers can simply use Genie.  
Reference: https://www.salesforce.com/in/blog/2022/10/what-is-salesforce-genie.html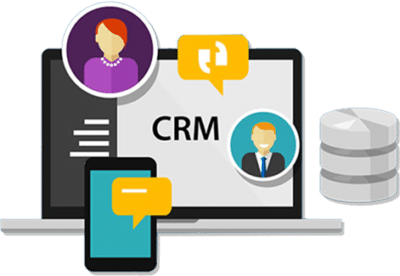 If you are new to automation and confused about Workflow or Process Builder. Need not to worry, we have got you all covered. Talk to our experts and clear all the cloudy thoughts about automation.