Salesforce is a global leader and expert in customer relationship management solutions that connect businesses and customers. Its cloud services, such as sales, service, and community, can be customized to any business model. And their true worth is derived from the processes, workflows, rules, reports, and data extraction.
Salesforce is one of the most comprehensive and complete CRM platforms available in the market today. All the company's sales and marketing applications are included in the platform, including the Sales and Marketing Clouds, Service Cloud, Analytics Cloud, App Cloud, and IoT (Internet of Things) service. Salesforce is mobile, and its Complete Customer Management Solution is among the best in the industry. 
Next, we come to Einstein's Automate. It is a product portfolio that includes integration, workflow automation, digital interactions, and AI capabilities that are built within the Salesforce platform.
Salesforce is expanding its Einstein Automate platform, which includes tools that enable organizations to automate processes, develop workflows, and link data, with new robotic process automation capabilities (Salesforce RPA).
The three new low-code features are intended to help all Salesforce users in using such tools to automate manual operations and improve data integration across systems. 
Salesforce continues to provide its customers with simple low-code solutions for workflow automation with the launch of these new Einstein Automate features.
The Digital Process Automation capabilities are now available and will help customers in creating branded experiences using drag-and-drop tools.
MuleSoft RPA also provides automation tools that will allow bots to process documents, enter data, and act as and when needed. 
What is Robotic Process Automation?
Robotic process automation (RPA) is a technology application that automates business activities using business logic and structured inputs. RPA is a software technology that makes it simple to design, deploy, and manage software robots.
Now, Software robots, just like humans, can grasp what is on a screen, complete the correct keystrokes, navigate systems, discover, and retrieve data, and do a variety of specified operations. RPA can partially or completely automate manual, rule-based, and repetitive human processes.
It works by simulating the behaviors of a real person engaging with one or more software applications to perform tasks such as data entry, standard transaction processing, or responding to simple customer service queries. 
Also, read: A Beginners Guide to Salesforce Financial Services Cloud
How can we Automate processes in Salesforce?
There are multiple methods for automating processes in Salesforce. Firstly, Flow Builder can be used to automate most of your organization's repetitive business operations. More features, like approval procedures, Flow Orchestration, Einstein Next Best Action, and Apex, can provide additional automation functionality. 
Triggers are a popular strategy used for this, they are pieces of code that are executed automatically when events occur, such as the creation or updating of a record. Another option that can be used for process automation is to employ Visual Workflow, which allows you to design "flows" that automate specific operations.
You can also make use of Apex Classes and Apex Scheduled Jobs that can be employed to automate tasks. These Apex Classes are executable bits of code, whereas Apex Scheduled Jobs let you schedule code to run at specific times or intervals. 
You can save a lot of time and effort by adopting these ways to streamline various operations in Salesforce.
Also, read: Salesforce in Digital Lending: Delivering Superior Customer Service
The Benefits of RPA Integration with Salesforce
RPA benefits not only your team but also your business. It is a method for streamlining a variety of everyday corporate processes. When your organization uses RPA for high volume, consistent, repetitive processes with precise inputs and outputs, it can reap significant benefits. 
These RPA tools can be programmed to execute click-based operations that would normally be performed by a person using a mouse and keyboard. The task is recorded once, resulting in a script, which the bot then uses to do the next tasks.
RPA is most useful for activities that are click-heavy and require little to no critical thinking or problem-solving. 
The capacity to scale and even improves service levels are some of the most significant advantages of RPA bots. RPA allows you to incorporate flexibility, agility, adaptation, and cost efficiency into your business processes.
Copy Infographic
1) Cost reduction
It is more difficult to employ people who can conduct manual operations in Salesforce that are repetitive and routine.
RPA technology helps businesses cut administrative costs and make CRM deployment a more profitable decision by automating a considerable number of regular and non-revenue-generating manual processes associated with Salesforce CRM. 
2) Reduced cycle time
Salesforce tasks like lead nurturing and management, customer support, and everyday sales activities necessitate several manual steps.
Salesforce RPA solutions help to complete these tasks in a matter of seconds or minutes, significantly reducing cycle time. 
3) Improved efficiency and productivity
Human resources have a time limit, but RPA bots can work around the clock if required. This improves operational efficiency since several difficult operations can be completed in a single go.
As a result, implementing Robotic Process Automation for Salesforce can help in increasing operational efficiency and production.
For example, an RPA bot can perform consecutive activities in Salesforce to automate the lead creation process rather than your team spending time on it. 
4) Human Error reduction
Human errors, such as a lack of concentration, can create data entry errors in Salesforce. When this happens, valuable time and money are wasted.
These errors not only waste time and money but also ruin the organization's credibility and reputation. RPA can automate data entry tasks in CRM, hence reducing human error. 
5) RPA ensures high accuracy and scalability
RPA tools can perform their tasks with 100% consistency and accuracy every time, complying with industry and organizational policies. As businesses today are going digital — which requires more data to be processed, more employee brain power, and an increasing need for integration and digital capabilities.
RPA tools offer scalability, if one set of bots is programmed to scrape data from one application into another, the second group of bots could use the same script to pull from another application.
This allows organizations to accomplish all their tasks without the need to hire and train a larger workforce.  
Also, read: Salesforce Features that will Increase User Productivity and Adoption
What makes RPA the fastest-growing enterprise software?
RPA can help multiple different sectors in addressing their operational difficulties in powerful ways.
RPA enhances numerous processes, producing more capacity, faster throughput, and fewer errors for essential activities.
RPA technology has a rapid ROI and requires less upfront investment compared to other enterprise technologies. 
RPA, according to IT (Information Technology) executives, can be introduced with minimal impact. RPA has also become a crucial enabler for digital transformation since software robots can readily access and work within outdated systems. Furthermore, modern RPA technology provides scalable, enterprise-ready platforms.
Employees find it straightforward to integrate robotic assistants into their workdays, and RPA's low-code approach allows them to become citizen developers capable of building simple automation.
Conclusion
The Salesforce has always strived to be creative and ahead of the trends. Salesforce provides its customers the ability to bring relevant data into Salesforce and help them manage, monitor, secure, and control data at scale by adding an RPA layer on top of MuleSoft.
Through the new RPA capabilities, Salesforce's Einstein automated solution will enable end-to-end workflow automation across systems. Salesforce implementation within an organization result in increased business value and ROI (Return on Investment).
Contact us today to see how you can use our Salesforce experience to successfully implement Salesforce Robotic Process Automation in your organization. 
Also, read: Salesforce Document Generation Apps – Comparison and Review
FAQs (Frequently Asked Questions)
1) What exactly is RPA, and what are RPA bots?
RPA is an abbreviation for Robotic Process Automation. "Robotic" refers to a program that can be set up to work in the same manner as computer systems and applications do.
RPA bots, or simply "bots," are software programs that you can configure to perform digital tasks. They are more than simply chatbots; they are a Digital Workforce capable of interacting with any system or application in the same manner that a human worker would. 
2) Where can we use RPA?
RPA can take on any repetitive, manual process across industries and corporate sizes—and be up and functioning in minutes. RPA bots are pre-trained to perform operations such as hiring and onboarding or insurance claims processing and are available for download. You can place bots wherever you like to accomplish particular or multiple tasks. 
3) Is RPA identical to Intelligent Automation?
RPA is a critical component of Intelligent Automation. Artificial intelligence (AI) technologies (such as machine learning and natural language processing) are linked with RPA software to make it "intelligent." And Intelligent Automation can handle a wider range of – and more complicated– business process automation scenarios than RPA independently. 
4) How does RPA implementation look like?
Beginning with the use of RPA is simple, but it does not guarantee long-term success, especially at scale. You should familiarize yourself with the RPA journey and some sample use cases before you begin. Implementing RPA into your workflow is a long-term journey of building operational and cultural business change.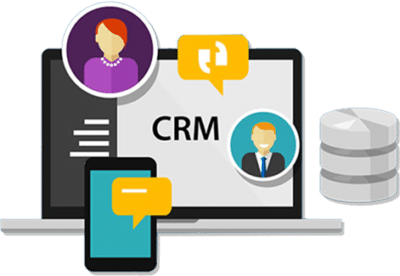 If you are new to automation and confused about Workflow or Process Builder. Need not to worry, we have got you all covered. Talk to our experts and clear all the cloudy thoughts about automation.