Finding and winning over new clients can be difficult in today's highly competitive market. One of the many advantages CRM technologies provide businesses with is lead generation. CRM is beneficial for enhancing the efficiency and performance of outbound sales campaigns. You must have clients before your sales team can guide them through your sales funnel. Contacting random individuals would be a waste of time. To add prospects to the funnel and guide them toward making a purchase, businesses must first identify and qualify them.    
Here, the use of sales prospecting is then needed. It involves finding and contacting individuals who fit the bill for your prospective clientele. They are comparable to your current consumers, so if you make them the correct offer, they are more likely to be interested.
The development and filling of your sales pipeline, which moves you closer to closing deals and acquiring new clients, is why sales prospecting is an essential component of your sales strategy. Your brand identity also includes sales prospecting as a key element. The way you interact when prospecting, as the initial point of contact with new firms and individuals, can help develop trust and position your business as a partner and thought leader in your industry.    
Now, in this blog, we will look at the right ways how Sales prospecting can work for your business.
What makes Sales Prospecting crucial?
Prospects and leads are frequently used interchangeably. By prospecting, you can meet and collaborate with potential clients whose requirements and interests fit your solution.
Providing your insight into a prospect's problems can help you reach out to contacts who will be open to your value proposition.
You must be able to distinguish between the two as a salesperson. When prospecting, you and your team will be corresponding with both, and each one necessitates a unique strategy. 
When your prospect is successful, you can set up meetings with leads who are a better fit because they need or want what you are selling.
Long-term business is typically more plentiful with good-fit customers. They develop into especially important clients and are significantly less likely to leave soon after a deal is closed than their less suitable rivals. 
Among the others, Salesforce is the most well-known sales tool. The industry leader in customer relationship management (CRM) that offers a wide range of features, connects flawlessly with other programs, and has a strong third-party ecosystem is Salesforce.
It is one of the most helpful tools in the sales and marketing industry, it offers a 360-degree customer view to all teams and customizable dashboards. 
Also, read: Ways How Salesforce Kanban View can help your Workflows
Tips for Improved Sales Prospecting Using Salesforce
Sales managers are more concerned than ever in today's competitive B2B market. You must manage your salespeople, create territory, devise winning tactics, and study and use sales technologies. You must fully understand how the contemporary B2B sales environment operates if you want to succeed.    
There are techniques for significantly improving prospecting that can help you identify and engage the best-fit prospects for business so you can successfully win, retain, and even grow their business throughout the account lifecycle. These techniques can also help you save time, money, and resources.    
Below are some important tips to help your sales team succeed in sales prospecting using Salesforce and beyond:    
Copy Infographic
1) Increasing the quantity  
You should concentrate on personas and information that we can segment from the database to raise the quantity levels so we can reach our activity numbers.
You need to implement the contact approach to a set of these personas and split it against another group with a different message once you have considered what these personas' priorities are and what you believe would catch their attention.
This strategy allows you to test different campaigns and discover what works and what does not.    
2) Gather updated and extended contact information
The more information you have on potential clients and customers, the better it will be. Since you are now aware of this information, consider enhancing your contact information by utilizing the Salesforce data resource.
Sales personnel, cold callers, and fulfillment teams can effectively engage prospects when they are equipped with the appropriate information.
Organizations can better plan their outbound communication when relevant and timely prospect information is available to help them to anticipate customer care demands well in advance.    
3) Organizing your outreach plan  
You are now ready to set up your systems to optimize information collection and coordinate our outreach plan once you understand which accounts to focus on and which method to apply.
It is recommended to select a set of accounts (between 4 to 9 or 10) each month to create an extremely focused and targeted contact approach.
Finding at least five or six different triggers or factors connected to their business so you can build a contact strategy around them.    
Also, read: Salesforce Task Management to help Operations – Best Tips
4) Find more contacts to strengthen relationships within current accounts 
Having just one trustworthy contact at a business can be very limiting. Most of the time, functional teams rather than a single contact make purchase decisions.
Use your data resource in Salesforce to add new contacts to your current customer or prospects accounts to broaden your prospecting reach as a result.
For the best performance, gather as many relevant contacts as you can for each account and include them all in your upcoming outbound campaign sequence.    
5) Consider utilizing a Salesforce-integrated commercial prospecting data source 
Salesforce is a cloud-based software system, and employing a Salesforce-compatible solution makes it simpler to access and combine third-party data with your customer data.
You can manage everything with these integrated solutions using the Salesforce User Interface (UI). Also, it saves you from having to visit other websites to create different prospecting lists that must then be manually optimized. 
6) Discover new opportunities by learning about corporate family trees
Build lists with as much information as you can, whether you search by business size, industry, sub-sector, team size, annual revenue, or other criteria.
Some solution providers offer the choice to immediately look up the legal and affiliate structure of business accounts. From your current clients, you can find new prospects by learning about their other connections.
You can then quickly establish new accounts that are descended directly from the family tree, depending on the features provided by the solution provider.    
Also, read: Using Salesforce with the Subscription Revenue Model
7) Grow customer engagement
The outbound sales team can employ a more targeted lead engagement approach, which can help them win more business once operations have been efficiently organized. To make sure the prospective client remembers the business and considers it when making a purchase, follow-up calls can be made, and posts can be posted on the schedule.    
Salesforce CRM automation helps businesses in creating insights-based email segmentation strategies that can be utilized to send individualized and targeted communications. This helps sales teams in planning their calls, appointments, and social media posts and tracks how well they are performing in outbound sales.    
Prospective buyers can be found in abundance on social media. Salesforce CRM helps the business in locating such leads by fusing the outbound sales campaign with the social media marketing strategy. This is accomplished by developing lead profiles, then focusing on accounts that fit these profiles.
Using account and timeline studies, you can utilize the Salesforce CRM to analyze a prospect's past purchases. Then, you can identify leads who might be served by rival businesses or who might be approaching their reorder period.
By doing so, you can deliver tailored communications or messages about goods and services and better comprehend the lead's individual preferences.    
9) Recognize influential individuals in the target markets  
According to research, when a prospect first contacts a business, they are typically two-thirds of the way through the decision-making process. Cold callers must first determine whether their efforts are being focused on the proper people or not to achieve a good outcome. Salesforce CRM can be useful.
Four persons are involved in the decision-making process in both B2C and B2B markets: the doorkeeper, who is the initial point of contact, the influencer, who is tasked with studying the good or service, the blocker, who acts as the devil's advocate, and the decision maker (the powerholder who makes the final decision).    
10) Ensure timely reporting 
A variety of reports can be produced using Salesforce. All these reports help businesses identify their strengths, weaknesses, and areas for improvement at each point of the sales cycle. To avoid making the same mistakes in the future and losing out on important transactions, managers can use these reports to redesign their outbound sales programs.    
A Pipeline report provides a general picture of each customer's full sales cycle. 
A report detailing each action carried out by each member of your outbound and inbound sales teams as well as their success and failure rates is known as an Activity Report. 
Lead reports - A summary of the leads' number, kind, amount, and source. 
Open issues report - A report that lists the different problems affecting the sales cycle, their status, potential fixes, and the rate at which customers are suffering because of these problems. 
Report on lost sales including information on customer deterioration causes and dates, and competitor analyses.    
Also, read: How to create Salesforce Dashboards that take your Operations to the next level?
Bottom Line
Any business can develop a highly efficient process for generating top-quality prospects, especially with a good understanding of their audience and the help of a few essential prospecting tools. Whether you are just getting your start or have been doing it for decades, sales have been a continuous process that requires you to evolve to stay competitive. Just when you think you have it all figured out, changes occur in the industry that forces you to change with them. Thinking of sales as a never-ending evolution of your process, you can not only survive in one of the most competitive and exhilarating industries in the world — you can thrive! 
Despite prospecting being less exciting than closing deals, the number of sales opportunities you generate can play a more substantial role in your business's success. Do not worry if you struggle with sales prospecting; most sales professionals do! But if you follow these sales prospecting strategies defined above, you can speed up the process, get higher-quality leads, and save yourself a lot of time and energy. All the best!        
Also, read: Sales Performance Management with Cutting-Edge Technology
FAQs (Frequently Asked Questions)   
1) What is business-to-business (B2B) sales?
Sales from one business to another are referred to as business-to-business (B2B) transactions. Understanding businesses, their goals, issues, and the industry is necessary for successful B2B sales. B2B sales cycles are frequently lengthier because there are more stakeholders involved and each has a different motivation to close deals. 
2) How can you make B2B sales?
Building a sales strategy that is well-suited to target your ideal customer, breaking it down into repeatable steps that your sales team can follow, measuring performance, and adjusting as and when necessary are all steps that must be taken when making business-to-business sales.     
Salespeople must be well-versed in the products they promote. Do thorough research to learn what they sell, to whom, in which markets, etc. Recognize each stakeholder's function, as well as their unique wants and challenges. This might help you hyper-personalize your pitch and demonstrate how your products can help with a variety of problems and objectives.     
3) What differentiates B2B sales from B2C sales?
The nature of the customers is the key distinction between B2B and B2C sales. Selling clothing to a customer versus selling industrial textile looms to a manufacturer is a quite different operation. Professional buyers or executives from diverse industries are customers in business-to-business sales, although anyone can be a customer in business-to-consumer sales.
The different natures of the customers lead to variations in the way they make decisions and make purchases. To create more value, business purchasers base their purchases on logical, strategic justifications. Consumer buyers, on the other hand, have the freedom to base their choices on logic, feelings, wishes, or personal beliefs.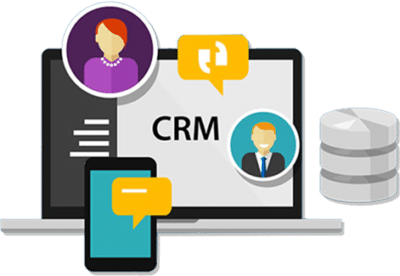 If you are new to automation and confused about Workflow or Process Builder. Need not to worry, we have got you all covered. Talk to our experts and clear all the cloudy thoughts about automation.