"Are you curious as to why subscription revenue models perform better than the alternative pricing strategy? Let us explore this further." 
Salesforce is one of the top products on the market for businesses of all types and sizes. On a multi-tenant technological architecture, it primarily delivers solutions as highly scalable cloud computing apps and platform services. Salesforce is the most effective CRM + ERP system available because of its seamless functionality and even simpler connectors for customers.
Using a multi-tenancy architecture strategy, Salesforce can run a single instance of the application for several different businesses, treating each client as a separate tenant that operates independently of the others.     
Salesforce furthermore offers teams a single shared picture of their customers, as well as features for sales, service, marketing, and commerce, so they can collaborate to create long-lasting, reliable connections and provide the individualized experiences their client's demand.     
To help businesses with their digital transformation, Salesforce's business model attempts to create a single source of truth by linking customer data across systems, apps, and devices. We will now learn more about the Subscription Revenue Model, its types, how it functions, and more in this blog.     
What is a Subscription- based Business Revenue Model?    
Customers that use a product or service regularly and pay a company for it are said to be using a subscription-based business model. By charging clients a recurring fee that is handled regularly, these revenue models generate revenue. They put more emphasis on customer retention over customer acquisition.
Subscription business models concentrate on how money is generated so that a single consumer makes numerous payments for continued access to a good or service rather than paying a sizable upfront one-time charge.     
This subscription revenue model, also known as recurring income, is based on developing long-term relationships with clients who will pay regularly for access to the good or service.
For the right product, brand, and industry, a subscription model can be an extraordinarily successful and profitable way to run your business.
Some of the well-known services that are offered on a subscription-based model are Netflix, Wynk Music, Amazon Prime, etc.     
Also, read: How to create Salesforce Dashboards that take your Operations to the next level?
How does a Subscription Business Model Work?    
Multiple businesses today are switching from a business revenue model based on a one-time purchase to a subscription model that produces revenue regularly in exchange for consistent delivery of goods or services. This is due to the rise of technology and software as a service (SaaS) product.
Customers that use a subscription model are billed on a recurring basis for a good or service. Each offer is customized to the length of time and frequency desired by the customer, and most subscriptions allow the flexibility to renew or terminate at any time.     
The renewal and activation of the subscriptions typically occur automatically using a pre-authorized payment card or bank account. The advantage of subscription business models is the regular income, which also helps in building trusting relationships with customers. The customer has the choice to either renew or cancel their subscription when the contract expires. 
Also, read: Using Salesforce Pipeline Reports to Track Your Sales Performance
What Advantages do Subscription Revenue Model offer?
The industry's superior business model is now the subscription revenue model. But what exactly propels the model's acceptance and the growth it unleashes? We will examine its advantages below.
Like, subscriptions can boost your revenue and improve your bottom line through enhanced lifetime value (LTV), decrease client acquisition costs, and more.
Copy Infographic
1) Predictable revenue
Future revenue streams can be predicted with the help of a subscription model. The number of customers you win and lose throughout a certain period will be easier to forecast if you have had enough time to gather data.
This recurring revenue can assure the survival of your business through difficult economic times. Additionally, it helps in maintaining the smooth operation of your organization.     
2) Longer-lasting, stronger relationships with customers
Unless customers require customer assistance or an updated version is published, once they pay you, the relationship mostly disappears. Subscription-based software's ongoing update cycle makes it easier for you to develop relationships with customers and quickly address their problems.
Customers can even pay for extra value if they want it by selecting an upgrade or a higher plan. This flexibility promotes client loyalty.     
3) Recurring revenue
The most valuable benefit of subscriptions is their ability to attract new customers and retain them as lifelong customers. When this happens, ongoing revenue is guaranteed for your business.
Customers receive updates more quickly and you get continually paid. Therefore, you should think about the subscription-based business model if you want your business to have a predictable cash flow.     
4) Improved forecasting and inventory control
The subscription business model allows you to predict future revenue with great accuracy. Subscriptions can help in demand forecasting and effective inventory management for eCommerce businesses that deal with significant demand changes.
The same data that makes it simpler to estimate your revenue stream from month to month will also make forecasting demand easier with the correct measures.     
5) Opportunities for cross-selling, up-selling, and revenue growth
Once a customer has committed to a basic plan with you, your product(s) has the chance to earn their trust and increase their interest to want more. Therefore, it makes far more sense to provide a larger selection of options for subscription-based services.
Customers are more willing to check out a higher tier because they can easily switch between plans.     
6) Lower costs for acquiring customers (CAC)
Effective focused marketing tactics can be more expensive than your efforts to retain current clients for a longer period.
It is essential to choose the marketing initiatives that will have the most impact on your bottom line because they can be time- and money-consuming. You can save a lot of money on CAC by nurturing your client relationships.
7) Enhanced LTV 
LTV is inevitably boosted by subscription models because they enable you to cultivate relationships with clients and make sure they keep making purchases from your store.
One of the most crucial indicators for e-commerce enterprises is customer lifetime value. When subscribers start receiving regular revenue from subscriptions, LTV will increase. 
Also, read: Strategies To Improve Salesforce Lead Conversion Rates
What different subscription revenue models are there?    
Subscription models come in a few different types nowadays. One model or a combination of models will work best for you depending on your organization. The three different types of subscription business models are as follows:     
1) The Access subscription model 
Most people are part of the access subscription model. This type of subscription program, which includes memberships, offers exclusive access to discounts, early releases, and more. This gives people the ability to choose which e-commerce products they want whenever they want.     
2) Replenishment subscription model
An online client subscribes to get recurring deliveries of the same kind of product using the replenishment or auto-ship subscription model. Because it continually provides the same product, this strategy works best for goods that consumers use regularly. It is also known as "subscribe-and-save."     
3) Curation subscription model 
In this subscription-based business model, retailers choose a box containing one or more products, package them, and send the box to the buyer. The "surprise" component is the basis for this preferred subscription business.
Customers in this case are unsure of the products they will receive with each delivery. Products from certain brands can correspond to the tastes and preferences of buyers in a certain market group.     
Also, read: Common Salesforce Integration Challenges And How To Overcome Them
How should a Subscription Income Model be Implemented?
The process of creating a subscription-based service involves preliminary research, analysis, determining your target audience's demands, testing, and implementation. You can follow the following steps:     
Copy Infographic
1) Research the market to see if a subscription model makes the most sense
What steps can you take to make your SaaS product a viable subscription service? Once you understand their problems, try to incorporate their needs into a continuing service.
You actively provide for them throughout weeks, months, and years, not just once when you solve a problem for them.
You must be sure that you can provide a sound solution up front and have enough breathing room to keep getting better over time.     
2) Develop a membership model
Your subscription strategy's pricing is an essential component, and using a one-size-fits-all strategy can turn off some customers. Start by stating your price range.
When determining the cost of your subscription, consider the price of the products you are selling, the price of your packaging materials, marketing and advertising costs, and operational costs like rent, payroll, and fulfillment.     
3) Set terms and conditions 
By requiring the customer to check a box during the transaction, an agreement is an excellent approach to make sure they are aware of your policies.
When outlining your terms and conditions, be sure to include information on how your subscription operates, how auto-renewal functions, and how customers can cancel their subscriptions.     
4) Create a buyer persona 
Buyer personas are a segmentation technique for the target market based on research. It provides a precise picture of how customers perceive the costs and value of things. You can cater to multiple personas through subscriptions.     
5) Spread the word 
The buyer needs to understand how your subscription would improve their quality of life. By providing customers with access to your subscription checkout links, you can quickly and conveniently convey information about your products. As much as you can, interact with your clients.
For example, encourage social media posts or request comments on your products. Recurring income can result from a positive experience.
Also, read: Improving Salesforce User Adoption: Strategies & Best Practices
Conclusion – Getting your subscription pricing models right    
Your business can experience significant and ongoing growth, as well as increased revenues and client lifetime value, with a subscription revenue model. If your company wishes to provide a subscription-based service, we, at Cynoteck, are happy to provide you with the latest information so you can achieve achievement with the least amount of time and effort.     
The subscription model is a wise choice whether you want to create predictable revenue or improve client connections. In addition, the subscription economy is constantly expanding. Therefore, this is an excellent time to think about introducing subscriptions and begin enjoying the advantages of a subscription model. After learning the techniques needed to create a subscription-based business model, it is time to move on to the management of that model once it has been put into place. Start today, all the best!       
Also, read: Salesforce Integration Best Practices: Avoiding Common Mistakes
FAQs (Frequently Asked Questions)    
1) Is it possible for any business to switch to a subscription model?
Almost any business can implement subscription pricing. To earn your greatest clients' confidence and loyalty, you must first decide what promise you are making to them. Consider your existing operations from a distance and consider what your customers are attempting to accomplish or what issues they are trying to resolve that brought them to you in the first place.  
2) What are the benefits of subscription-based business models?
Subscription revenue models are preferred by both customers and enterprises because they offer a fantastic balance between price and value, Customers benefit from the convenience of receiving the product automatically at the time of need or having quick access to new features. Businesses benefit from a more reliable stream of income.  
3) What distinguishes a membership business model from a subscription business model?
Memberships typically grant access to physical facilities like a gym or golf club. Contrarily, subscriptions grant access to the good or service being paid for.  
4) What drawbacks does the subscription business model have?
Customers need to stay with subscription businesses for a while because they frequently rely on making money over the long term rather than all at once. Businesses that fail to keep churn under control may find that they are paying more in customer acquisition costs than they are recovering from their existing clientele.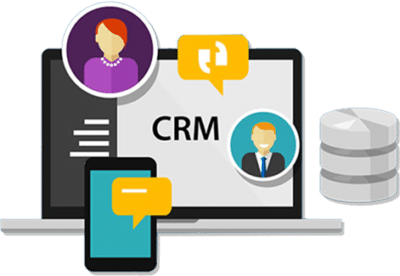 If you are new to automation and confused about Workflow or Process Builder. Need not to worry, we have got you all covered. Talk to our experts and clear all the cloudy thoughts about automation.