Salesforce is one of the most complete and powerful CRM systems accessible to sales teams. And salespeople as always have many tasks assigned. The reason that they might easily become overburdened is that they have a lot to accomplish in a single day. And understanding a complicated operating system is time-consuming.     
But Salesforce has a solution to relieve this problem. With its Salesforce Task feature, the platform gives salespeople the ability to manage their to-do lists. In Salesforce, tasks let you keep track of actions like a to-do list. Records for leads, contacts, campaigns, contracts, and more may all be related to tasks!
Tasks can be one-time or recurring and are assigned to certain Salesforce users. Recurring tasks enable you to plan and monitor your progress while single tasks can be utilized to keep track of your present workload.     
Tasks are often an additional step and not the form's primary objective. Therefore, you might use your form to generate a new lead and then add a task to have a salesperson contact the new lead. The task would be associated with the lead you just gave to a member of the sales team.     
We will cover in this article everything you need to know about Salesforce tasks, including how to create and manage them as well as some of the most popular categories.     
What are tasks in Salesforce?
Salesforce tasks are simply a list of things to accomplish inside of Salesforce. They serve as a reminder for sales teams to follow up with leads, send over bids, and take any other actions required to close deals. With the help of these tasks, you can effortlessly link your to-do lists to lead, contact, campaign, opportunity, and other records in your Salesforce database. Due dates and remarks that provide extra context about the assignments themselves are also included with each task.     
Salesforce offers several solutions to implement and automate task management on its platform. You can quickly create tasks with Salesforce's standard activity and task management, assign and reassign tasks to team members, prioritize tasks based on due dates, and keep track of tasks with custom lists, reports, and dashboards at the level.     
In addition to pre-filtered tasks and notification options, Salesforce offers quick ways to create and edit tasks that can help you increase productivity throughout your organization. Salesforce also maintains a history of every task related to each record, allowing you to see everything at once.     
Salesforce AppExchange furthermore offers a selection of custom project management tools, which are significantly more complex task management solutions, for managing large company projects.     
Also, read: Using Salesforce with the Subscription Revenue Model
Top Tips for Salesforce Task Management in Operations
Team managers can view individual and collective team progress on tasks using Salesforce's activity and task management features. They will be more effective, able to track work trends and statistics and stay up to update on team management requirements. A few fundamental best practices are necessary to use Salesforce Activities to their fullest potential.      
Here are some tips to help you use Salesforce Activity and Task Management more successfully:     
Copy Infographic
1) Understanding where tasks and events are listed
Events and tasks are displayed in multiple locations across Salesforce. On the default Sales homepage, one of these is the most noticeable.
Your daily activities are listed in boxes at the bottom of the page here. Since tasks and events may be found throughout Salesforce.
On the Sales homepage's "Assistant" section, 10 records can be retrieved that the user should focus on based on deadlines and whether the tasks are unfinished.     
2) From the lowest level records, create tasks and events
Make sure to create the task on the opportunity record rather than the account record or contact record if you are creating a task that is linked to an opportunity.
Given that Opportunities are linked to Accounts, by establishing the Task at the bottom of the record hierarchy. This helps to lessen the likelihood of relating to the wrong record.        
3) During or Right After Calls, Log Calls
If you wait too long to log calls for your accounts, you may forget important information and your co-workers won't be able to access it when needed.
If several members of your sales team contact a prospect or account for the same reason over a brief period, this can result in awkward conversations.     
4) Create Tasks on Opportunities
By associating tasks with opportunities, you can minimize the possibility of connecting the task to the wrong record and make sure the context is accessible from any point in the association tree.
Generating tasks and connecting them to opportunities makes sense because opportunities are connected to accounts, which are connected to leads and contacts.    
5) Salesforce Calendar Sharing
Co-workers can access and update one other's shared calendars using calendar sharing. Tasks like scheduling meetings or assigning calls can be automatically added to calendars.
As a result, communication back and forth for little task assignments is reduced.     
6) Make Use of Delegated Tasks 
There is an out-of-the-box list view in Salesforce called "Delegated Tasks" that lets you see any work you have delegated to others when examining the Task object. You can use this to keep track of those tasks.        
Also, read: How to create Salesforce Dashboards that take your Operations to the next level?
Key Benefits of Task Management Solutions
Prioritizing tasks is the foundation of effective task management. Without prioritization, your teams can be assigned low-priority work that could take up valuable time and cause them to miss important deadlines, which is a clear example of loose task prioritizing. Even when dealing with disorganized real-time changes, it helps focus your team's attention so that work is done quickly and smoothly without omitting important jobs. 
Delegation is made simpler by task prioritizing based on its urgency and significance. 
It enables you to reprioritize tasks based on due dates and dependencies so that you can complete tasks on schedule and in the proper order. If the deadline is in a month, for example, you can break up the whole amount of work into manageable pieces with internal deadlines to guarantee steady progress. 
Your teams are given a single focus with the help of task prioritization, which also keeps them on track to utilize their time as effectively as possible.     
Also, read: Examples of Sales Reports: From Daily to Advanced
Final Words – How Cynoteck can help enhance Task Management on Salesforce?
Whatever your current accomplishments are, there is always some scope to be more productive. By removing distractions, accelerating your devices, and forming routines that improve your productivity over time, you can begin by concentrating on the activities that are most important to you.
Maintaining Salesforce task management helps you simplify revenue operations regardless of whether you rely on integrations offered by Salesforce partners or a Change Intelligence platform. This helps enterprises that are actively looking for ways to improve their task management process post-pandemic and transitioning to work-from-anywhere and remote/hybrid working model.
We, at Cynoteck, can develop simple and powerful Salesforce solutions for task management that can help your business operations run smoother and better. So, focus on creating an action plan, and taking actual action are crucial for improving working practices.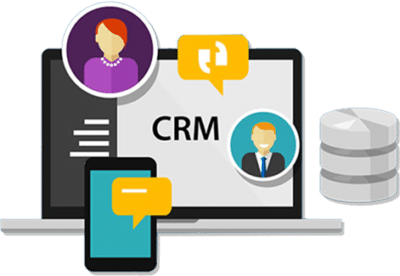 If you are new to automation and confused about Workflow or Process Builder. Need not to worry, we have got you all covered. Talk to our experts and clear all the cloudy thoughts about automation.