Which one is much better Salesforce Commerce Cloud or Sales and Marketing Pro? When evaluating Salesforce Commerce Cloud and Sales and Marketing Pro, it's so obvious that the Sales Software product is the best choice.
This ascertains that your organization or business have a successful, productive, and efficient application. You have the ability to understand the details, like usable tools, costs, provide conditions, plans provided by every vendor, etc.
This article will help you have a better understanding of the better one. The Salesforce Commerce Cloud has about 8.8 points for its entire quality and 99% rating for the satisfaction of the users while Sales and Marketing Pro has about 8.9 points for its entire quality and 99% for the satisfaction of users. You will also get to discover which vendor is more reliable by sending email questions to the two companies and find out which one of them replies faster.
Also, watch the video on Salesforce Commerce Cloud vs Salesforce Marketing Cloud
The Major Difference Between the Two:
Salesforce Marketing Cloud is known as a unified marketing platform that is used to understand and know consumers, engage them, and customize their experience. Email marketing automation efficiently and securely connects interactions from any source or device and merges customer data and behaviors to develop real-time relevant communications.
Salesforce Commerce Cloud is also referred to as the No.1 world's CRM sales app. It helps in making everything you need available wherever and whenever you want it. Ranging from social accounts and contacts to Mobile, Chatter, and Analytics, association in your entire organization, and ensuring that you get deals within a short time, it's very simple.
Salesforce Marketing Cloud is the category of "Marketing Automation" which is the category of the tech stack, while the Salesforce Sales Cloud can be mainly classified under the category of "CRM".
Written below are some of the functions provided by Salesforce Marketing Cloud are:
Salesforce DMP
Email Studio
Journey Builder
However, Salesforce Sales Cloud offers the functions listed below:
Social accounts and contacts-: Have accurate insights from common social media sites such as Facebook, Twitter, LinkedIn, YouTube, and Klout, around Salesforce to assist you in enhancing productivity.
Mobile: Log calls, reply to great leads, work with a favorable circumstance, or examine dashboards regardless of where you may be.
Opportunities and quotes: Have accurate details about the deals you and your team members are working on such as, the deal stage, products, competition, quotes, and deal team discussions that are available through your application, and also in real-time on your Chatter feed.
Salesforce, CircleCI, and Zillow are some of the well-known companies using the Salesforce Sales Cloud, while the Salesforce Marketing Cloud is used by companies like Segment, Seven Corners, and Digital Pulp.
Salesforce Sales Cloud has a wider recognition, after being mentioned in about 795 company stacks and 951 developers' stacks compared to Salesforce Marketing Cloud, which is being listed in 11 company stacks and 7 developer stacks.
Companies using Salesforce Marketing Cloud
BeachBody
OneFit
Nutmeg
Seven Corners
Segment
Openfit
MuscleTech-Test
Companies using Salesforce Commerce Cloud
Trello
Delivery Hero SE
Accenture
Salesforce
HENNGE
Lido
CircleCI
Tools integrating with Salesforce Marketing Cloud
Genesys
SurveyMonkey
AlertOps
Demandbase
CyberSource
Process Street
Workfront
Tools integrating with Salesforce Commerce Cloud
Segment
HubSpot
Intercom
Datadog
Acquia
Zendesk
Conclusion
In conclusion, the comparison between Salesforce Commerce Cloud and Salesforce Marketing Cloud sheds light on two distinct pillars within the Salesforce ecosystem, each with its unique strengths and purposes.
Commerce Cloud stands tall as the engine that powers seamless online transactions, offering a robust platform for e-commerce ventures. Its focus on delivering personalized shopping experiences and streamlining the buying process positions it as a valuable asset for businesses aiming to thrive in the digital marketplace.
On the other hand, Marketing Cloud emerges as the orchestrator of targeted and engaging marketing campaigns. Its prowess in customer journey mapping, email automation, and data-driven insights empowers businesses to connect with their audience in a meaningful way, fostering long-term relationships.
As a seasoned Salesforce developer, the key takeaway is that these two clouds are not competitors but rather complementary forces. Commerce Cloud ensures the smooth functioning of online transactions, while Marketing Cloud amplifies the reach and impact of the brand. The synergy between them is where the true potential lies.
When navigating the decision between Commerce Cloud and Marketing Cloud, it's crucial to align the choice with the specific goals and needs of the business. It's not about choosing one over the other; it's about orchestrating a harmonious blend that propels the business forward.
In the ever-evolving landscape of digital commerce, the integration of both Commerce Cloud and Marketing Cloud becomes a strategic move. It's not a matter of 'either-or,' but rather a thoughtful combination that creates a comprehensive solution, addressing both the transactional and promotional aspects of the online business.
In conclusion, the power of Salesforce lies not just in its individual products but in the synergy achieved by integrating them seamlessly. Whether it's Commerce Cloud driving sales or Marketing Cloud fostering brand visibility, the true strength emerges when these clouds converge, creating a holistic and powerful Salesforce ecosystem for businesses to thrive in the digital realm.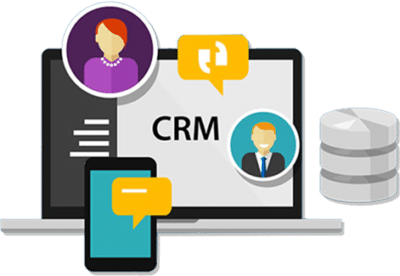 If you are new to automation and confused about Workflow or Process Builder. Need not to worry, we have got you all covered. Talk to our experts and clear all the cloudy thoughts about automation.