Today's brands must establish customer brand loyalty for them to be preferred over their competitors. It can become very difficult to manage several channels, especially if you use various platforms to communicate with your clients. Additionally, it becomes difficult and requires manual intervention to map the client journey or to gather useful insights from multiple platforms.
So, what is the secret is to carefully map the customer journey and keep an eye on specific customer behaviours? And what can be the solution that provides you with a lead or an insight? An omnichannel platform can be useful here and can work as the secret key in this situation. It can be overwhelming to integrate every channel and chat, though.
The Covid-19 pandemic has changed the business strategies of many retailers. The new business model necessitates an all-encompassing strategy for omnichannel fulfilment. This takes new customer expectations for convenience and pace into account while keeping costs down.
Today, over 70% of consumers use several channels to shop. This highlights the significance of delivering a consistent customer experience across all of your channels.
Your customers will always be connected to the most suitable customer support agent with the help of this Salesforce Omni Channel routing engine.
This enables businesses to utilize the full potential of their agent teams. Because of this, omni-channel routing can be a useful tool for enhancing the customer experience. 
Now, in this blog, we will understand what Salesforce Omni channel routing is in-depth and look at some of its advantages.
What is Omni-Channel Routing?
Once activated and set up, the Omni-Channel tool automatically transmits work to your users in real-time. Omni-channel can be found inside the Sales or Service console. It is made to help businesses in improving both their customer service strategy and operations.
By creating a single universal queue that contains all pending contacts, omni-channel routing easily handles this complicated situation. When a request for a call, message, email, or chat comes in.
Using the routing criteria, you provide, Omni-Channel takes incoming work items and routes them to the most capable, available support agents. It sends the case or leads to an agent who is qualified to handle it and has the necessary skills and experience.
It appears straightforward enough, but it's a remarkably strong tool that can rebuild out-of-date and ineffective systems.
The effectiveness of Omni Channel routing lies in its capacity to help enterprises make the most of their agent teams' full potential. Additionally, improved queue management results in lower average wait times, abandon rates, and handling times.
The reason behind this is the contacts are forwarded to the most experienced agent available. Because of this, Omni-Channel routing can be a useful tool for enhancing the customer experience.
Why is Salesforce Omni Channel Routing required?
Salesforce Omni Channel has a significant impact on the areas of task assignment. This is because it ensures that the correct person receives the proper task.
Customer support representatives typically have to choose cases from a list view, which creates the possibility for inefficient resource management and improper work assignment.
The Omni-Channel routing feature of Salesforce Service Cloud can help any business. This helps businesses improve their customer care initiatives and boost the efficiency of their customer service team.
Agents with omnichannel routing might not have to be assigned to more than one channel, and they will need to be manually moved if another channel becomes backed up.
Omni-channel routing eliminates this problem by creating a universal queue that contains all pending contacts. 
Salesforce Omni Channel routing is a crucial tool for virtually every organization since it enables the firm to maximize the capability of its team members.
Also, read: Salesforce Data Migration Checklist: How to Get Started
Here is a complete list of how Salesforce Omni-Channel can help businesses:
1) Configuring the routing
The routing configuration specifies how agents are supported by omnichannel routes. The routing model divides the agents into two categories: most available and least active.
2) Reduced response time
Customer service is enhanced by only allocating queries to customer service representatives who possess the necessary technical expertise to complete the task at hand.
The average handle time and abandonment rates are decreased when queries are sent to the appropriate agents.
3) Least active cases
The agent who has the fewest open cases is given new cases that come in.
4) Improved productivity of agents
Your customer service representatives can successfully increase productivity by dealing with customers through any channel and quickly switching between channels. This is possible with the help of Salesforce Omni-Channel routing.
Also, read: Salesforce Data Cleansing: Best Practices & Processes
Benefits of Omni-Channel Routing
Your support team can satisfy customers at scale with the help of Salesforce Omni channel customer service by taking away their pain points.
Setting up an Omnichannel experience requires a lot of time and work, but it is worthwhile. Here are the benefits of the Omnichannel strategy.

Copy Infographic
1) Better balance of agent workload
Depending on the capacity of each channel, the maximum number of client requests that may be handled by each agent is determined. This keeps your agents from becoming overworked during rush hour.
When necessary, Omni route can automatically assign tickets to agents who are carrying less work.
Additionally, Omni route provides you the choice of stopping ticket assignments for your agents before they finish their shifts or after regular business hours.
Since agents can record the context of every interaction in the form of notes using after-call-work, customers won't need to repeat themselves.
2) Intelligent and precise routing
With an interaction flow designer and intelligent routing rules based on context, intent, talents, and distribution, you can now direct your clients to the optimal resolution.
This will maximize the experiences of both the customer and the agent. This enables efficient client routing to the appropriate agents (in appropriate groups).
Contacting customer service via chat becomes easy as customers are guided through the process with ease. As a result, there is a greater chance that customers will speak with an agent who can relate to their problem.
3) Complete customer view
A customer experience that comprises all modes of communication is known as Omnichannel. Agents can access every website or in-store touch point that clients have visited with the right system.
Agents have a comprehensive view of the customer's profile and the history of their interactions with your brand.
Semantic analysis and natural language understanding (NLU) also provide omnichannel services in their context.
Customers can contact your representatives across any channel without having to repeat information from earlier or ongoing interactions.
There is no chance of losing context because agents can simultaneously obtain conversation history across all the other channels.
4) Sustaining a consistent brand voice
An integrated online and offline experience provided by omnichannel customer service helps in maintaining a consistent brand voice.
Brands can create a smooth transition between their online and offline businesses while also enforcing their desired voice and tone across all of their platforms.
Brands can also use omnichannel customer support software with AI-powered intent and sentiment detection to pay extra attention when it's necessary.
5) User Friendly and Business Intelligent
Because of the user-friendly interface, you can quickly implement on-the-fly modifications into your operations, maintaining your flexibility and ability to adjust as required.
With drag-and-drop icons, almost any routing scenario can be created in a matter of minutes.
Omnichannel interaction metrics offer a thorough examination of what went well and what may have been done even better using a wide range of data points.
Also, read: What is Salesforce Genie?
Conclusion
A business's success depends on providing excellent customer service and support, and Salesforce omni channel routing can help with this. You can put your business in the best possible position for success by making this appropriate software investment to support your customer service teams.
Salesforce Omni channel routing can be a smart move that shortens response times, speeds up solutions, and enhances customer experience. Your clients will always be connected to the appropriate customer support representative with the help of Omnichannel routing.
Thus, omnichannel routing implementation offers customers a seamless, tailored experience that promotes greater customer loyalty and increased conversions. 
Also, read: Omni channel implementation guide in Salesforce
FAQs on Salesforce Omni-Channel routing
1) What does Salesforce's Omni Channel routing mean?
The new customer service tool Omni-Channel from Salesforce intelligently routes records to agents in real-time based on matching skill sets, accessibility to queues, and availability.
Once enabled, Omni-Channel will use a footer component in the Service Console to push records to your agents. There is no longer a need for manual routing because Omni Presence and Routing handle it. 
2) Which objects are supported by Omni-Channel?
Currently, Cases, Social Posts, Chats, Orders, Custom Objects, SOS Calls, and Leads are accountable for setting up Omni-Routing. 
3) What are the benefits offered by Salesforce Omni-channel to businesses?
Businesses gain from omnichannel strategies by having a better understanding of their inventory and the flexibility to fulfil requests from any location. Businesses find it easier to optimize stock levels and create more intelligent replenishment practices when they use an omnichannel strategy.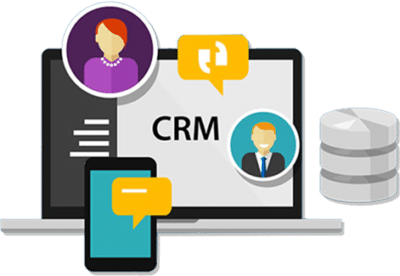 Need to enrich your Salesforce CRM with business focused solutions? Contact our team to understand, how we can help you in achieving your CRM goals.