"Salesforce Experience Cloud, previously known as Salesforce Community Cloud helps organizations deliver tailored digital experiences to employees, customers, and partners. With the help of Salesforce Experience Cloud implementation, businesses can create online communities that boost collaboration, engagement, and user satisfaction for their customers."
Technology has always had a profound positive impact on our lives, saturating every aspect of our lives and driving us toward digital transformation. To stay competitive and improve business operations while boosting online presence, it is crucial to upgrade from outdated technologies to modern solutions.
In today's tech-driven world, marketing remains centered around building relationships and improving person-to-person interactions with the target audience.
Building strong relationships extends not only to potential customers but also to employees and partners who play integral roles in the process.
By adopting new technologies and fostering meaningful connections, businesses can thrive in the digital landscape and drive sustainable growth.
Recognizing the paramount importance of customer experience, Salesforce, a renowned CRM platform, has introduced Salesforce Experience Cloud as a groundbreaking solution to elevate customer engagement.
This cutting-edge digital product seamlessly fosters collaboration among employees, partners, and customers, setting the stage for enhanced business interactions.
In this blog, we embark on an extensive exploration of the remarkable features encompassed within Salesforce Experience Cloud, shedding light on its unparalleled competitive advantages and its pivotal role in empowering effective Salesforce community management.
Keep reading as we unravel the infinite potential of Salesforce Experience Cloud in revolutionizing and optimizing your business operations.
What is Salesforce Experience Cloud?
Salesforce Experience Cloud serves as a comprehensive extension of the Salesforce CRM platform, offering a range of powerful features. It allows businesses to create immersive "digital experiences" that seamlessly connect with their CRM, prioritizing customer engagement and partner empowerment.
With Experience Cloud, organizations can establish personalized virtual environments, streamline processes through digital transformation, and adopt contactless solutions.
By leveraging cutting-edge tools like Experience Builder, Salesforce CMS, Mobile Publisher, and a suite of web applications, businesses can effortlessly deliver customized content, websites, portals, and mobile applications, elevating the overall customer experience.
Read the complete detail here – Salesforce Experience Cloud: The Ultimate Guide to Features and Capabilities
Salesforce Experience Cloud Features
Salesforce Experience Cloud provides a wide set of features that strive to boost customer engagement and optimize business processes. Let's explore some of the prominent features offered by Salesforce Experience Cloud:
1) Customer 360
Through the implementation of Salesforce Customer 360, organizations can consolidate customer data from diverse departments onto a unified CRM platform.
This seamless integration empowers businesses to gain a comprehensive view of each customer, enabling the delivery of personalized experiences and nurturing enduring partnerships.
By leveraging customer data strategically, organizations can enhance customer satisfaction, foster loyalty, and drive long-term success.
2) AppExchange
Organizations can leverage knowledge management applications to efficiently build and manage their knowledge base.
By leveraging these tools, businesses can empower their teams with valuable information, streamline processes, and provide timely and accurate support to customers.
This complete approach to application management and knowledge sharing enables enhanced customer satisfaction and allows organizations to deliver exceptional service.
3) Integration of data from any source
By seamlessly merging data from many sources, including leads, opportunities, cases, campaigns, orders, financial reports, and custom objects, Salesforce Experience Cloud revolutionizes data integration.
Organizations can gain a comprehensive and unified perspective of their operations because of this integration capacity. Businesses can make educated decisions, streamline their operations, and provide customers with individualized experiences by adopting this complete approach.
Organizations can boost operational effectiveness, promote growth, and develop deeper and more meaningful relationships with their customers by utilizing the potential of data integration.
Businesses are genuinely empowered by Salesforce Experience Cloud to maximize their success and realize the full potential of their data.
4) Personalized experience
Salesforce Experience Cloud allows businesses to transform into providers of personalized experiences tailored to the unique expectations of each user.
By leveraging data from the CRM, Experience Cloud enables optimal segmentation of target markets, audiences, and users.
This strategic approach empowers organizations to deliver highly targeted and relevant experiences. This helps businesses create meaningful connections with their customers and drive long-term success.
5) Mobile usability
Salesforce Experience Cloud improves customer satisfaction and boosts retention rates by offering optimal experiences across all devices, including mobile phones.
Businesses can simply optimize their digital experiences with a variety of fully functional templates created for different mobile devices and an easy-to-use interface.
By doing this, businesses can provide amazing mobile experiences that increase customer engagement and loyalty.
6) Low Coding Interface
Salesforce Experience Cloud empowers developers to design captivating and user-friendly digital experiences without extensive coding expertise.
With its low-code capabilities, developers can easily create visually appealing and engaging interfaces that captivate users.
This allows businesses to deliver exceptional digital experiences while streamlining development processes and reducing time-to-market.
7) Real-time analytics and tracking
Users can access and organize data using Experience Cloud to create intelligent reports and dashboards, allowing thorough tracking and analysis of business progress.
Businesses can furthermore measure, process, and analyze data from their websites using customized Lightning dashboards. This enables ongoing brand experience enhancement.
Using this powerful data-driven approach, organizations are empowered to take well-informed decisions and to continuously increase customer engagement and happiness.
Transform your business with Salesforce Experience Cloud services.
Elevate customer experiences, boost productivity, and drive growth.
Types of Communities
Salesforce Experience Cloud License, an online social platform offered by Salesforce, enables smooth connectivity between customers, partners, and employees, promoting efficient collaboration and seamless access to vital data and records.
Through Salesforce Community Cloud, organizations can establish personalized community spaces that function as information-sharing portals, fostering interaction, facilitating connections, and optimizing workflow productivity.
Let's explore the three unique community types designed to cater to the specific requirements of diverse community members, encouraging meaningful engagements and empowering streamlined work processes.
1) Customer Community
Within the Salesforce Experience Cloud domain, a customer community refers to a self-service portal designed to address customer support and feedback requirements.
It grants customers access to a diverse array of resources, including FAQs, articles, documentation, and interactive discussions with fellow customers, harnessing the capabilities of platforms like Salesforce Success Community.
Serving as a comprehensive and user-friendly hub, it empowers customers to seek solutions, engage with peers to share their experiences, and resolve concerns by leveraging the extensive knowledge library.
2) Partner community
A partner community serves as a dedicated information hub for B2B organizations, allowing seamless access to critical data and real-time collaboration for sales teams and resellers to drive successful deal closures.
Tailored specifically for the sales aspect of business, it promotes improved collaboration with vendors, distributors, and resellers by providing partner-centric access to pertinent information.
This platform empowers partners to efficiently manage their business, acquire best practices, receive the necessary support, and engage with Salesforce employees, promoting a productive and collaborative environment.
3) Employee Community
An employee community serves as a comprehensive platform that facilitates seamless collaboration and supports various business processes within your organization. Operating round the clock, it offers a holistic view of each employee, enabling connectivity among team members.
This portal acts as a centralized hub for HR and IT information, enabling employees to connect and providing a unified space for shared files, searchable knowledge databases, training materials, schedules, project management, and access to organizational documentation or announcements.
Also, read: Salesforce CPQ vs Standard Quotes: Which is Right for Your Business?
Best Practices for Experience Cloud Implementation
Salesforce Experience Cloud is a CRM platform enabling the creation of branded portals with personalized user experiences, granting access to relevant content, collaboration tools, and self-service resources.
It promotes stronger stakeholder relationships through collaboration, support, and targeted marketing and sales messaging.
Implementing Experience Cloud can be complex, but adhering to best practices ensures success. Consider these key best practices:
Copy Infographic
1) Understanding Your Customers
It is crucial to gain a deep understanding of your customers as the very first step, including their needs, preferences, and challenges.
Leveraging data analytics, you can extract valuable insights from customer interactions with your brand, which will serve as the foundation for your Experience Cloud strategy.
Conducting surveys, analyzing CRM data, and actively engaging with customers across multiple channels further enhance your understanding.
By combining these approaches, you can effectively gather customer insights and shape your Experience Cloud implementation.
2) Define a Clear Vision and Objectives
It is essential to establish clear and well-defined goals and objectives for a successful implementation of Salesforce Experience Cloud Take the time to identify the specific business outcomes you aim to achieve and align them with your overall business strategy.
Engage with your team to collaboratively visualize and convey the objectives of creating an Experience Cloud site and outline what you intend to accomplish through it. This collaborative approach facilitates a streamlined development process.
3) Personalize the Experience
Leverage the gathered insights to leverage Salesforce Experience Cloud and deliver highly personalized experiences to your clients. Incorporating personalization is important for designing a cohesive customer journey, enabling you to provide relevant content and information tailored to each user.
Emphasize the creation of a seamless and intuitive user experience when implementing your Experience Cloud solution, ensuring that every interaction with your platform is smooth and enhances customer satisfaction.
4) Determine roles and align with Business Processes
Conduct a comprehensive evaluation of your organization to pinpoint areas where Experience Cloud can significantly improve efficiency, collaboration, and communication.
Take into account the future scalability and growth plans for your site, and strategically assign specific roles to individuals who are responsible for carrying out tasks aligned with their respective roles.
By harmonizing Experience Cloud with your operational framework and empowering designated team members, you can maximize productivity, promote effective collaboration, and get a successful Salesforce Experience Cloud implementation.
6) Content Strategy and Management
Prepare a comprehensive content strategy to guarantee the availability of relevant and valuable content within Experience Cloud. You can utilize content management tools like Salesforce CMS to streamline the creation, publishing, and maintenance of content.
By delivering the right content to the right individuals at the appropriate moments, you can achieve remarkable outcomes aligned with your objectives. Implementing an effective content strategy enhances user engagement and provides an impactful experience to your audience.
7) Integrate Additional Systems and Improve Your Engagement Strategies
To deliver a seamless customer experience, integrating Salesforce Experience Cloud with key systems like CRM, marketing automation, and eCommerce is crucial.
Strong security measures must be implemented to safeguard sensitive data and comply with privacy regulations.
By leveraging data and insights from multiple sources, integration enables the design of a comprehensive Salesforce Experience Cloud strategy, ensuring consistent customer experiences across all touchpoints.
8) Make it Mobile-Friendly
With the increasing number of customers accessing digital experiences through mobile devices, it is essential to prioritize your platform to be mobile-friendly.
Adopting responsive design is a potent strategy to ensure seamless appearance and functionality across all devices while optimizing content for smaller screens.
Creating a mobile-responsive site that delivers an optimal user experience, irrespective of the device used, is crucial for effectively engaging with every visitor.
Adopting mobile-friendly practices allows you to improve accessibility, boost customer satisfaction, and widen your digital reach.
9) Monitor and Optimize
As the deployment process is iterative, it is essential to continuously measure and improve the performance of your Salesforce Experience Cloud platform.
To improve the user experience and stay in line with changing business requirements, it is essential to collect user feedback, monitor important performance metrics, and make continuous improvements.
You can monitor customer engagement, satisfaction, and conversion rates by using analytics and metrics, which provide you with useful information for enhancing your platform continuously.
This ensures that your Salesforce Experience Cloud implementation produces excellent outcomes by utilizing data-driven insights.
Also, read: Salesforce IoT Cloud: Challenges & Benefits for Business Operations
Say Goodbye to Manual Data Entry and hello to Streamlined Workflows that Spark Joy.
Join us on a journey of automation, accuracy, and time-saving exhilaration. Try CTK Email Parser today and elevate your business to new heights!
Benefits Of Salesforce Experience Cloud
Salesforce Experience Cloud offers a bunch of different advantages for businesses. Through its versatile and customizable features, it enables streamlined processes, improved team collaboration, and enhanced customer service.
In addition to facilitating the creation of these solutions, Salesforce Experience Cloud implementation furthermore simplifies their management. Let's explore some key benefits it provides:
1) Speed and Cloud-Platform Security
Salesforce Experience Cloud possesses a user-friendly interface, simplifying administration tasks. It offers a wide range of pre-designed templates for selection or customization.
When it comes to cloud platform security, Salesforce stands as the industry leader, providing robust protection against unauthorized access and ensuring the utmost data security for users and organizations.
2) Third-Party Integrations
Organizations can improve the functionality of their Salesforce communities by leveraging a wide range of third-party components and applications available on AppExchange.
These integrations seamlessly adapt to your Salesforce solution, simplifying the integration of future functionalities specific to your business needs.
Users can also leverage powerful advanced communities to boost productivity, streamline community management, and unlock additional capabilities.
3) Multiple functionalities
Salesforce Experience Cloud offers a rich set of features and tools that enable the seamless creation and customization of communities to cater to diverse audience needs.
This helps in the development of fully personalized websites and applications that truly represent your corporate identity.
Furthermore, Experience Cloud empowers businesses to establish online event platforms, securely integrate payment solutions, and maximize marketing resources for exceptional results.
4) Flexibility And Customization
Salesforce offers a complete suite of solutions designed to address dynamic business requirements. Leveraging Salesforce Experience Cloud, users can streamline community development by utilizing pre-designed layouts, templates, themes, and customizable components.
This efficient approach expedites the process, empowering organizations to create compelling and productive experiences for their stakeholders.
5) Effective Content Management
Experience Cloud eliminates the need for content duplication by enabling users to reuse existing content across multiple sites. By establishing connections to external CMS platforms, users can seamlessly integrate content into specific sites.
Furthermore, the platform offers control over the information presented to different user types within the community. With the advantage of community licenses, users can access these features at a more reasonable cost compared to Salesforce licenses.
Salesforce Experience Cloud Pricing
Salesforce Experience Cloud has 4 pricing plans:
1) Self-Service – Customer Community
5 Per User Per Month or $2 per login
2) Self-Service – Customer Community Plus
15 Per User Per Month or $6 per login
3) Partner Relationship Management
25 Per User Per Month or $10 per login
4) External Apps
35 Per User Per Month or $15 per login
Conclusion
Salesforce Experience Cloud, formerly known as Salesforce Community Cloud, is an excellent solution for businesses seeking to enhance customer support and securely share data with partners. Its adaptability allows for customization across various industries, aligning with industry-specific best practices.
By leveraging Salesforce Experience Cloud, organizations can boost sales by seamlessly connecting employees with distributors, resellers, and suppliers in a centralized location, streamlining collaboration and driving business growth.
In addition to its core capabilities, Salesforce Experience Cloud offers valuable customizations and features, allowing businesses to deliver exceptional customer experiences. If you find the implementation and customization process overwhelming, our team of experts is here to help you in maximizing your investment. With a thorough analysis of your business requirements, we will provide solutions that exceed your expectations, ensuring you derive optimal value from Salesforce Experience Cloud implementation.
Also, read: Salesforce Loyalty Management: The Key to Successful Customer Retention
FAQs (Frequently Asked Questions)
1) What is Experience Cloud in Salesforce?
Salesforce Experience Cloud, previously Community Cloud, is a cutting-edge digital experience platform built on the robust Customer 360 platform. It empowers businesses to create online communities for customers, partners, and employees, enabling strengthened engagement with their target audiences. With a firm commitment to delivering exceptional online experiences, Salesforce Experience Cloud promotes powerful connections and allows meaningful interactions within these communities.
2) What is the Salesforce Experience Cloud capable of?
Salesforce Experience Cloud enables the creation of communities that help build stronger customer relationships and improves service through self-service capabilities and peer-to-peer support. It enables seamless connections with external partners, agents, and brokers, expediting deal cycles. Additionally, it empowers employees to collaborate from anywhere, ensuring productivity on the go. Leveraging the Salesforce Platform, Experience Cloud seamlessly integrates with third-party systems and data, offering flexibility to create multiple communities tailored to your specific business needs.
3) What are some common uses of Experience Cloud for employees?
With Salesforce Experience Cloud, HR and IT Help Desk can effectively engage employees by providing essential knowledge and instructions. From onboarding to payroll and IT troubleshooting, employees have access to self-service information around the clock. Real-time content discovery, sharing, and collaboration empower employees to connect beyond departmental and geographical boundaries.
4) How long does it take to implement Salesforce Experience Cloud?
The implementation duration of Salesforce Community Cloud is customized to align with the specific requirements and goals of each organization, allowing for a tailored timeframe.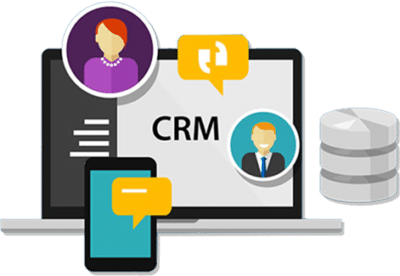 If you are new to automation and confused about Workflow or Process Builder. Need not to worry, we have got you all covered. Talk to our experts and clear all the cloudy thoughts about automation.