Due to the constantly advancing technology, it has become essential to meet customer expectations through various digital channels. As the customer's requirements and expectations are constantly evolving, helping customers to their liking works as the driving force behind any successful business.
Customer service departments frequently have issues like sluggish response times to inquiries from contractors, inconsistent operational procedures, and disorganized contact history data. As a result, the entire process is unnecessarily drawn out, frustrating both customers and consultants.
As a result of this, businesses immediately switched to technologies like Salesforce Service Cloud, which was created to help customers get what they like and want, resulting in more satisfied customers.
With its capacity to provide immediate, intelligent, and customer help for the rising demand, Salesforce Service Cloud has established itself as one of the top customer support solutions.
Implementing the Salesforce Service Cloud can help you in acquiring great support from CRM professionals.
Deep customer insight helps businesses improve the quality of their internal and external services, and eventually boosts the productivity of your business.
We will now help you to understand how Salesforce Service Cloud will benefit your business. What does Salesforce Service Cloud do, why is it needed, and what services does it offer in total to engage customers?
What is Salesforce Service Cloud?
Salesforce Service Cloud is the best customer support tool in the world for managing customer information, it is exceptional, strong, and unmatched. It is an all-inclusive solution for businesses looking to boost customer service effectiveness and case resolution success rates.
To enhance the agent user experience, the Salesforce Service Cloud was created using the SaaS (Software as a Service) model and is accessible from any device. With in-app live agent help, knowledge centers, self-service communities, and social media, it improves an organization's service operations.
Salesforce Service Cloud offers tools for forgetting to know and understanding customers and promptly resolving their issues. It allows you to support a variety of well-liked client communication methods, including Chat, Facebook Messenger, Phone, and Email.
It can be difficult to handle a lot of requests coming in from different channels. Salesforce has a request distribution mechanism called Omni-Channel which allows smooth handling of the issues.
This tool helps promote your existing customers to close the gap between you and your customers. It has a service console, customer self-help portals, automation, and detailed dashboards with quick access to key analytics.
It provides the agents with the required resources to help resolve customer problems while offering individualized service to customers. It is a customer service solution that enables businesses to centrally manage all customer data and service interactions.
Also, read: Benefits of Salesforce Sales Cloud: Implementation and Integration
How does Salesforce Service Cloud work?
To provide customers with better, quicker, and more individualized services, the Salesforce Service Cloud offers a 360-degree view of the customer.
It is based on different Salesforce matrices, including average daily cases, response times for each customer, cases by issues, etc.
The Service Cloud has multiple delivery channels and works with any device. It contains a variety of modules, some of which include:
Salesforce Knowledge
Service Cloud Console
Chatter
Service Cloud Reporting
Communities tool
Now let us individually see how Salesforce Service Cloud works for customers, agents, and management.
For Customers:
Customers have a variety of ways to access communities, which offer personalized material such as articles and customer experiences that are relevant to them.
It is possible to get help through the community website.
The opportunity to build branded communities for the knowledge base, peer-to-peer, and support team issue resolution is also available.
Customers can access the community website for case updates. Additionally, there is a help contact option on the community website.
Recommendations for goods and services are simple to find or make.
The service cloud is created with the user's comfort and accessibility in mind.
For Agents:
With Service Cloud, agents can access all the previously mentioned customer data in a single place.
Additionally, the tools are all in one place.
Timer and milestone trackers, together with relevant case information, enable faster response times.
Case details, including status and priority.
The option to reroute cases quickly and easily and reply to customers using their preferred contact mode.
Any macros developed to process cases more quickly.
For Executives:
Team performance and business analytics determine how well Service Cloud technologies function for executives.
Data can be seen using prebuilt and bespoke dashboards and reports.
If necessary, data can be examined remotely.
Customer satisfaction can be tracked, and customers can be prioritized.
Real-time tracking gives the flexibility to adjust, as necessary.
Also, read: Salesforce Connect: integration, benefits, and limitations
Top essential features of the Salesforce Service Cloud
The Salesforce Service Cloud provides a variety of services and features, some of which may vary from one Salesforce edition to another.
The Enterprise and Performance Editions come with the complete feature set. Here is a list of the main characteristics of Service Cloud to help you understand its extraordinary capabilities and functionalities.
Copy Infographic
1) Omni-Channel
Businesses can communicate with customers through a variety of channels using this omnichannel functionality.
Omnichannel enables businesses to assign cases that come in through any channel to the appropriate agent.
You can cover every channel, ranging from the phone, email, and live agent conversations on the internet to video chats, community websites, and social networking sites like Twitter, Facebook, Instagram, and more.
2) Case Management
The case management component of Service Cloud includes everything, from case creation, prioritizing, and assignment through escalation, reassignment, and closure.
Customer complaints should be tracked down and resolved quickly. In Salesforce, these records of customer complaints are known as Cases.
The Case Management tool allows businesses to quickly log, follow up on, and resolve client complaints. Different assignment and escalation procedures are also defined in Salesforce to resolve these problems.
3) Lighting Service Console
By centralizing all essential customer data, Service Console offers a uniform experience that helps increase agent productivity. It offers a comprehensive view of every case on a single screen and displays both the case's history and its present status.
Additionally, agents have access to client and account information, which makes it simpler to locate the necessary information in the case data and seamlessly communicate with the customers.
4) Knowledge Base
Service Cloud provides you with a comprehensive knowledge base that serves as a powerful and integrated tool allowing businesses to respond to customer inquiries with the most appropriate information possible.
The knowledge base feature is an online library for providing customers with effective service and support. This also helps agents quickly resolve cases.
5) Process and Routine Automation
The process and routine automation help in stating that an urgent customer incentive is required, when the customer is highly displeased with the support services of a service agent.
Using workflows, macros, email templates, approvals, and other tools, the service cloud makes it simple to automate the processes. Agents and managers benefit by saving their time using this automation process.
6) CTI Integration or Call Center
Salesforce Service Cloud allows the integration of the third-party telephony system with the Salesforce utilizing the computer-telephony integration (CTI) system to develop the industry's leading call center.
Your sales agents will have better experience with contact center management systems, and managers will have improved visibility across all channels because of the AI insights on an easy-to-use console.
7) Self-Service Communities
Self-service communities can be created using Service Cloud. Customers can use them as a knowledge base and resolve issues on their own whenever and wherever they are.
Additionally, you can provide a chat feature to the community to make it even easier for users to ask agents for help if they run into any problems. This helps you provide a personalized customer experience using chatbots and automation.
Also, read: The Salesforce Marketing Cloud: All You Need to Know
Benefits of Salesforce Service Cloud
Service Cloud offers revolutionizing customer service processes and is regarded as the best customer service solution available for businesses of all sizes. Some of the key advantages of utilizing the Salesforce Service Cloud are listed below:
Copy Infographic
1) Customer Data Security
Customer data, interaction data, and any other data are completely safe and secure with the Service Cloud. It uses a multilayer strategy to protect sensitive information.
Legacy system interaction, case management, customer access through all channels, pre-built integration apps, knowledge bases, routing and escalation, and queue management are all features of the Salesforce Service Cloud.
This focused management approach also eliminates the requirement to filter through disconnected systems to resolve your problems.
2) Improves the Agent's Productivity
With Salesforce Service Cloud, agents will be more productive since they can work with confidence from any location and on any device, including mobile or web-based devices.
This increases an agent's productivity and ensures that customer inquiries are answered within the given period, which also lowers the overhead costs associated with each agent.
3) Best Customer Experience
Because you can effortlessly connect every customer with one of your live agents, the customer experience and your relationship with every customer can be improved.
Businesses can provide one-to-one, real-time contact between the customer and agent using the Service Cloud to enhance the customer experience. Additionally, it results in greater customer retention, loyalty, and satisfaction.
4) Multiple channels of contact
Employ the customer's preferred communication channels, such as online chat, email, phone, and social media. This eliminates all problems and facilitates communication with your customers.
You can benefit from Live Messaging with the Service Cloud, which enables you to communicate with customers through their preferred method, be it Facebook Messenger or SMS (text messaging).
5) Best-in-Class Service
As Salesforce is the industry leader in CRM technology, users should not be surprised that Service Cloud is a top product of the same.
Service Cloud is referred to as "best" for several reasons, including its ability to help businesses streamline their operations and calls, cut down on issue resolution times, and significantly increase customer satisfaction. It helps build and maintain customer satisfaction.
Also, read: What are Salesforce Governor Limits?
Salesforce Service Cloud Pricing
Service Cloud makes it simple for organizations to decide whether the solution is ideal for them by offering several pricing packages through editions with different capabilities.
Here is a quick overview of service cloud pricing to help you understand what features you can have per package.
Essentials: $25 per user per month (up to 10 users)
Professional: $75 per user per month
Enterprise*: $150 per user per month
Unlimited: $300 per user per month
The most popular service package, named Enterprise, offers affordable access to digital engagement, field service lightning, and Service Cloud Einstein capabilities.
Conclusion
No matter what industry you work in, you must provide your customers with top-notch service. All companies who want to scale their level of business and put their business in the best possible position to succeed should consider implementing the Salesforce Service Cloud. It not only makes customer service operations more efficient, but it also makes sure that a company's brand value increases.
Why not use our Salesforce CRM Integration Service, if you have any doubts about the Salesforce Service Cloud or want more information on the same? We, at Cynoteck, are always willing to help!
Also, read: What is Salesforce Health Cloud? Its features & Benefits
FAQs (Frequently Asked Questions)
1) What is the difference between the Salesforce Service Cloud and the Sales Cloud?
The primary difference between the Salesforce Service Cloud and the Sales Cloud is that the Service Cloud offers a platform for the automation of the customer care process, which includes working on cases and their solutions while the Sales Cloud is an automation tool for sales operations. 
2) Do Salesforce products integrate with third-party applications and systems?
To help you connect your data, Salesforce products integrate directly with a wide range of external apps and systems. You can buy licenses or use apps on AppExchange for those that do not have built-in integration, such as on-premises data sources. 
3) How long are contracts?
Most Salesforce products have annual agreements, although there are certain subscription options, such as Salesforce Essentials, which allows for monthly or even multiyear payments.
4) How does customer service help your business?
Customer service refers to the help or support you provide to your customers either before or after they purchase your products. For acquiring confidence and trust you need to provide good customer service. This further helps in customer retention and business growth.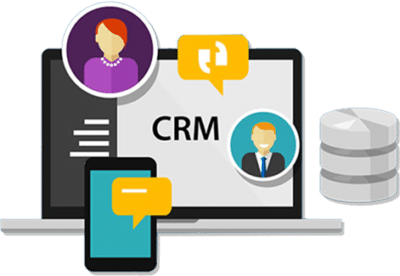 If you are new to automation and confused about Workflow or Process Builder. Need not to worry, we have got you all covered. Talk to our experts and clear all the cloudy thoughts about automation.