The world is transforming digitally, and this includes the retail industry in all ways. Every day the platforms are welcoming businesses from all domains. As per the Global Retail Ecommerce Forecast, by 2024 its projected that 21.2% of total retail sales will be conducted online. If your business is not already present in the online landscape, you risk losing relevance to the evolving consumer base. 
Is there an absolute hack for a great shopping experience? Well, there might be. Salesforce B2C Commerce Cloud – Regardless of whether you are a seasoned retail expert or just stepping into the e-commerce world, this dynamic platform is your key to understanding how to choose the right CRM for your business that helps in drive sales, fostering customer engagement, and cultivating brand loyalty like never before. 
In this blog, we will be discussing in detail the innovative features, innovative tools, and unmatched capabilities of Salesforce B2C Commerce Cloud. From streamlining website design and crafting personalized customer journeys to robust inventory management and the potency of marketing automation, this platform equips you to not only meet but exceed customer expectations while enhancing your financial outcomes. Let us begin: 
Pre-Implementation Preparation
Before commencing your Salesforce B2C Commerce Cloud implementation, it is crucial to thoroughly prepare and lay a solid foundation for your project. This pre-implementation phase compromises several critical steps that will set the stage for a successful deployment. It assures that nothing is left out. You have your planning in the right way. It is well executed and much more.  
The first step for planning is identification. Pinpointing your target audience is fundamental. Like, who are your ideal customers? What are their preferences and behaviors? 
Next comes up, clearly defining your primary business goals. What do you aim to achieve with the Salesforce B2C Commerce Cloud implementation? Whether it is boosting sales, enhancing customer experience, or expanding your online presence, having well-defined objectives is the first step toward success. 
Once your business goals are established, the next step is to assess your existing infrastructure. Evaluate the hardware and software components you currently have in place. Ensure they meet the necessary specifications for seamless integration with SF B2C Commerce Cloud. This may include upgrading or optimizing your infrastructure. 
Budget evaluation and scalability considerations:  
Anticipate future growth and scalability requirements. Will your infrastructure support increased traffic and data as your business expands? Ensuring scalability is vital to accommodate your future requirements without major disruptions. Another very crucial aspect of pre-implementation is budgeting and resource allocation. Determine the financial resources required and allocate a budget accordingly. Make sure that you have the necessary financial backing to cover not only the implementation costs but also any unforeseen expenses. 
Get your team ready for implementation:  
Clearly define the roles and responsibilities of team members. Identify who will be responsible for project management, development, testing, and other key functions. There must be clear clarity for everyone to understand their roles and collaborate effectively. 
Training and Skill Development:
Assess the skills and knowledge of your team members. If necessary, provide training to bridge any skill gaps and ensure that your team is well-equipped to handle the implementation. 
Establishing a Project Timeline:
Finally, set a realistic project timeline that outlines the various phases and milestones of the implementation. A well-structured timeline will help you stay on track and ensure that the project progresses smoothly. 
Also, read: Salesforce Implementation Checklist: Best Ways to Get the Most Out of Your CRM
Choosing the Right Salesforce Commerce Cloud Edition:
Selecting the appropriate edition of Salesforce Commerce Cloud is a pivotal decision in the implementation process. Understanding the broader landscape will help you in making an informed decision. Then, upon gaining an overview of the editions, you should meticulously evaluate the features offered by each.
You can start by distinguishing between the standard, plus, and premium features of Salesforce Commerce Cloud. This distinction will help you align your requirements with the appropriate edition, ensuring that you have access to the functionalities that best suit your business goals. 
Budget Considerations:
Budgeting is a crucial aspect of edition selection. It is vital to consider the financial resources available for the implementation. Like assessing the costs associated with each edition, including licensing fees and ongoing expenses. Weighing the features against the budget to make a cost-effective choice. 
Customization and Integration Capabilities:
The degree of customization and integration that each edition permits are a significant consideration. Understanding the extent to which you can tailor the platform to your specific needs. Evaluating the integration capabilities with your existing systems and third-party applications. 
Making the Right Choice for Your Business:
The last step! How to synthesize the gathered information to select the edition that best serves your business goals and growth strategy. Consider factors beyond the immediate present to ensure that your choice remains suitable as your business evolves. 
Also, read: Mastering Salesforce Marketing Cloud Implementation: A Comprehensive Guide
Salesforce B2C Commerce Cloud Implementation Strategy
The success of your Salesforce B2C Commerce implementation depends on a well-thought-out strategy. Begin by defining clear objectives and Key Performance Indicators (KPIs) to measure your project's success.
Establish specific, measurable, and achievable goals that align with your business needs. Identify the key metrics and KPIs that will enable you to monitor and evaluate your implementation's effectiveness. 
Then selecting the right implementation approach is very important. Understand the distinctions between Waterfall and Agile methodologies and determine which one best suits your project's nature and requirements. 
A well-structured implementation plan is essential. Divide your implementation into logical phases, each with specific goals and tasks. This phased approach ensures better organization and control over the project. 
Record and Analyze Milestones
Define significant milestones and the deliverables expected at each stage. Milestones act as progress markers, allowing you to track your project's advancement. Also, identify potential risks and challenges that could arise during implementation. Develop a comprehensive risk assessment and mitigation plan to proactively address these issues. 
Remember, successful data migration is vital to a smooth transition to SF Commerce Cloud. So, planning and executing a robust data migration strategy ensures the secure and accurate transfer of your existing data to the new platform. 
Integration with Existing Systems
Consider how your new implementation will integrate with your current systems. Identifying integration points and ensuring seamless communication between Salesforce Commerce Cloud and your existing software and databases. 
With these strategies in place, you will be well-prepared to commence your Salesforce Commerce Cloud implementation journey. A well-defined approach and clear objectives are the foundation of a successful project. 
Also, read: Mastering Salesforce Experience Cloud Implementation: A Comprehensive Guide
Customization and Configuration:
Customizing and configuring Salesforce B2C Commerce is essential to create a unique online shopping experience for your customers. Your e-commerce site's user interface is the first point of interaction with your customers.
So, guidance on designing an appealing and user-friendly interface should be kept in mind, that aligns with your brand identity and values. 
Mobile Optimization Is the key:
Strategies for optimizing your site for mobile devices to ensure a smooth experience for customers on smartphones and tablets. Creating and managing your product catalog is also a crucial component. Setting up product categories, attributes, and variations helps to highlight your products effectively. 
Setting up Pricing and Product configurations:
Pricing and promotions are key elements in attracting and retaining customers. Configuring pricing strategies, discounts, and promotions to drive sales and customer loyalty. Facilitating convenient payment and shipping methods is vital for the customer experience.
Like setting up various payment gateways and configuring shipping options to meet customer preferences and business needs. 
Managing customer profiles, preferences, and data helps to enhance personalization and customer engagement. Users must feel that the site is helping them as well as making the whole experience easy.
Do not miss SEO! For online visibility, Search Engine Optimization (SEO) is crucial. Strategies for optimizing your e-commerce site for search engines to improve its ranking and discoverability. 
Testing and Quality Assurance:
Understanding the several types of testing is the first step in ensuring high-quality implementation. Following are the steps and points you must work on to conduct the right testing:  
Testing the functionality of your e-commerce site to ensure that all features and capabilities work as intended. 
Evaluating the platform's performance under different conditions, including load testing, stress testing, and scalability testing. 
Assessing the platform's security measures to identify vulnerabilities and ensure that customer data remains protected. 
To execute effective testing, a well-structured test plan is essential.
Develop test plans that outline the scope, objectives, and procedures for each type of testing. 
User Acceptance Testing (UAT) 
Before launch, involving end-users is critical. This part focuses on: 
Conducting User Acceptance Testing (UAT) to ensure that the platform meets user expectations and requirements. 
Regression Testing. 
After making changes or updates, it is vital to conduct regression testing.
Repeating selected tests to verify that latest updates have not introduced new issues or impacted existing functionality. 
Performance Tuning. 
Continuously optimizing performance is an ongoing process.
Strategies for performance tuning to maintain the platform's speed and efficiency, ensuring a seamless user experience. 
Training and User Adoption 
The successful implementation of SF B2C Commerce Cloud depends not only on the technology itself but also on how well your team adapts to and utilizes the platform. Proper training is required to equip your team with the skills needed to effectively use the platform.  
Admin Training:
Admin training, designed for those responsible for managing and maintaining the platform, ensures they are proficient in configuring and customizing Salesforce B2C Commerce Cloud. 
End-User Training:
End-user training focuses on the individuals who will interact with the platform daily, such as sales representatives and customer service personnel. It ensures they can effectively utilize the platform's features. 
Change Management:
Implementing a new e-commerce platform often requires a shift in the way your organization operates. A smooth transition requires effective change management.
Managing Resistance to Change:
Strategies for identifying and addressing resistance to change within your organization, helping employees adapt more easily to the new platform. 
Encouraging User Adoption:
Techniques to encourage and drive user adoption, ensuring that your team fully embraces and utilizes Salesforce B2C Commerce Cloud to its fullest potential. 
Also, read: Benefits of Salesforce Sales Cloud: Implementation and Integration
How Salesforce B2C Commerce Cloud Stimulates Business Growth? 
The goal of the e-commerce sector is to maximize sales in every manner. Yet, this objective consists of a counterpart: "perks" or "advantages." Let us discuss each part in detail to get a better understanding:  

1. Smart AI-powered data analysis 
You can obtain a comprehensive understanding of the needs and actions of your customers with intelligent SFCC driven by AI. You will then be able to understand what their true needs are. Thus, you can make use of these insights to present customized solutions or relevant offers.
For example, you can look at the shopping cart and their past purchases with Einstein Commerce Insights. The best feature of this analysis is that you can collect consumer data without integrating any external apps. 
2. Improvise the shopping experience 
The optimal strategies for captivating and appealing to fresh customers encompass product suggestions, foresight-based sorting, and innovative search recommendations within the framework of SFCC.
This approach augments both the digital and physical retail expeditions, ensuring a flawless shopping encounter.
Also, it is factually recorded that shoppers who click and collect option have 25% chance that they purchase some additional goods from the store. 
3. Boost marketing efficiency
B2C Commerce Cloud offers an advance set of tools for streamlined marketing and uncomplicated merchandising, enabling you to align seamlessly with your promotional endeavors. 
Price control, streamlined offerings, and high-quality content are ways to ensure data orchestration. This indicates that providing clients the ability to manage numerous websites, currencies, and localizations from one location is ideal.
Furthermore, by displaying the appropriate goods to the correct clients, these platform capabilities help you increase customer rates. 
4. Enhance customization    
Personalization and customization are options that customers choose today. However, crafting visually appealing ecommerce websites can be a challenging endeavor.
With the "Page Designer" functionality, you can create attractive payment layouts, templates, web pages, themes, and components.
Opting for pre-designed themes that are compatible with your business's brand is another effective method for creating an engaging website.
With a single click, you can easily drag and drop carousels, banners, and various other available components to construct a webpage. You can check the page to see whether it needs any adjustments or is perfectly designed before going live. 
5. Device compatibility 
According to Exploding topic research, 4.3 billion people access the internet on mobile devices. This shows primarily users leverage mobile devices to access information.
Salesforce B2C Commerce Cloud guarantees excellent mobile compatibility for your online store through website responsiveness. As a result, your website will deliver the same user experience on a mobile screen as it does on a desktop.
Additionally, optimizing for mobile-first devices can lead to enhanced search engine rankings, as Google prioritizes such websites. 
So, while developing web pages in Page Designer, you can preview your website's appearance on mobile devices. 
6. Better customer support 
Forrester's research reveals that potential customers dedicate approximately 35% of their time to searching for relevant information across multiple documents. Additionally, they waste about 15% of their time copying and pasting data from one location to another. 
Furthermore, 10% of their time is spent seeking answers from experts. With such time-consuming activities, little time remains for engaging with customers. 
SF B2C Commerce Cloud tackles these issues by enhancing customer visibility, removing the need for guesswork, and supporting well-informed decision-making through real-time data and insights. 
Moreover, SFCC empowers support representatives to deliver customer-centric services, resulting in a 25% reduction in call duration and a 10% decrease in case volume. 
7. Increased data security 
Salesforce B2C Commerce Cloud offers businesses a robust and secure platform that places a strong emphasis on heightened data security. The platform ensures the utmost data confidentiality, integrity, and availability of sensitive customer information through advanced security measures.
It fully complies with industry standards like GDPR and PCI DSS, assuring that data is managed in strict accordance with established security protocols. 
Moreover, the platform empowers organizations with granular access controls, allowing them to precisely define user permissions and restrict data access to authorized personnel.
Robust data encryption techniques safeguard information during both transit and storage, rendering it without the necessary decryption keys.
Furthermore, the platform's monitoring and auditing capabilities enable businesses to monitor user activity, identify potential security breaches, and address them promptly. 
By prioritizing data security, SFCC helps businesses establish and maintain customer trust, providing a secure environment for online shopping, thereby ensuring the confidentiality and protection of valuable customer data. 
Also, read: Why Salesforce end-user training matters for smooth implementation
Go-Live and Post-Implementation
Launching your Salesforce B2C Commerce site is just the beginning of your e-commerce journey. Plan and execute a successful launch of your Salesforce B2C Commerce site, ensuring a smooth transition for your customers. 
Implementing tools and practices to monitor the site's performance and promptly address any issues that may arise. The work does not end at go-live. Establishing post-implementation support and maintenance procedures ensures that your platform runs smoothly and efficiently. Then comes implementing iterative improvements and updates to stay competitive and meet changing customer needs. 
Measuring ROI and KPIs to keep ensuring growth:
To measure the success of your implementation, it is crucial to measure ROI and KPIs. Identifying the key performance indicators and measuring the return on investment to assess the impact of Salesforce B2C Commerce Cloud on your business. 
The Right Team for Implementation:  
Cynoteck is your gateway to thriving in the dynamic world of e-commerce. Our array of solutions, integrations, and AI-driven insights empowers businesses to not only meet but exceed customer expectations, driving revenue growth and enhancing online customer experiences. We specialize in optimizing online stores for SEO, elevating conversion rates, enhancing customer satisfaction, and much more. 
Irrespective of your business's size, whether you are a small enterprise or a large corporation, we can assure you that the potential of Cynoteck can drive your online business towards unparalleled success. 
So, start your transformative journey with Cynoteck, align your business with evolving customer expectations, and unlock limitless opportunities for your e-commerce triumph by selecting the ideal implementation partner. 
Conclusion 
Salesforce B2C Commerce Cloud is a powerful tool that can help your business thrive in the digital age. 
With a clear strategy, dedication, and ongoing commitment to customer satisfaction, your e-commerce venture has the potential to exceed expectations and achieve lasting success. 
As you move forward, remember that your Salesforce B2C Commerce Cloud journey is a dynamic one, filled with opportunities for growth and innovation. Embrace the possibilities and continue to provide exceptional online shopping experiences for your customers. 
Also, read: Omni channel implementation guide in Salesforce
Frequently Asked Questions: 
Q. What is Salesforce B2C Commerce Cloud, and why is it important for businesses?
Salesforce B2C Commerce Cloud is a comprehensive e-commerce platform that empowers businesses to deliver exceptional online shopping experiences. It is essential as it helps to reach a wider audience, boost sales, and enhance customer engagement.  
Q. How long does it typically take to implement Salesforce B2C Commerce Cloud?
The implementation timeline varies based on your business needs and complexity. On average, it may take several months, with smaller projects taking less time and more extensive implementations requiring additional months.  
Q. Do we need a dedicated IT team for Salesforce B2C Commerce Cloud implementation?
While it is beneficial to have IT expertise, your team can work with certified Salesforce partners and consultants who specialize in implementation, reducing the need for a dedicated in-house team.  
Q. How can one ensure a smooth data migration when transitioning to Salesforce B2C Commerce Cloud?
To ensure a successful data migration, plan meticulously, validate data quality, and conduct thorough testing. Salesforce offers tools and resources to help with data migration and transformation.  
Q. What ongoing support and maintenance are required after implementing Salesforce B2C Commerce Cloud?
Post-implementation, you will need to provide regular maintenance, updates, and support to keep your e-commerce site running smoothly. Salesforce offers support options, and it is crucial to have a plan in place for ongoing optimization and enhancements. We, at Cynoteck can help you with this, contact us today.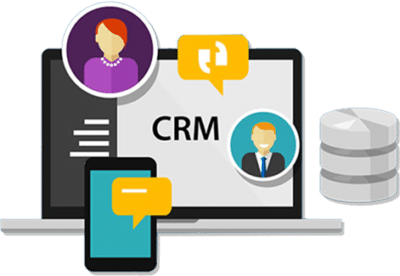 If you are new to automation and confused about Workflow or Process Builder. Need not to worry, we have got you all covered. Talk to our experts and clear all the cloudy thoughts about automation.